Taking A Page Out Of GQ: 45 Smart Yet Simple Styling Tips For Men
By Arvyn B March 31, 2022
---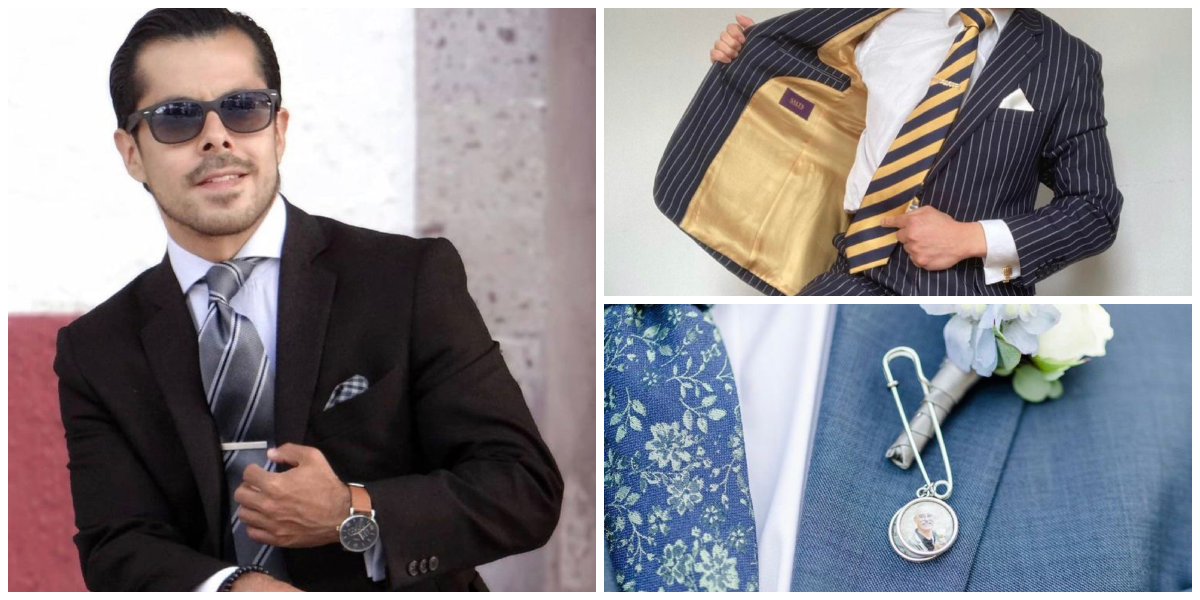 You might think that looking stylish is not as important for men as it is for women. It may feel appropriate to wear whatever you want, as long as it is comfortable, but you would be completely wrong there! Wearing the right clothes and looking stylish can massively boost other people's impressions of you. If you look like a slob, people will think that you are a slob – and few people would swipe right. Looking stylish and on-trend helps to give people more confidence in you and your abilities. The best part of all? You don't need to spend a lot of money to look stylish, nor do you need to put in a lot of effort to get a good look. Here are 45 easy ways to improve your style without wasting money, time, and energy.
The Right Shoe
We will start this list at the bottom – with your shoes. Most guys assume that they can only get shoes in two colors – black or brown. This is completely wrong because there are so many better styles out there!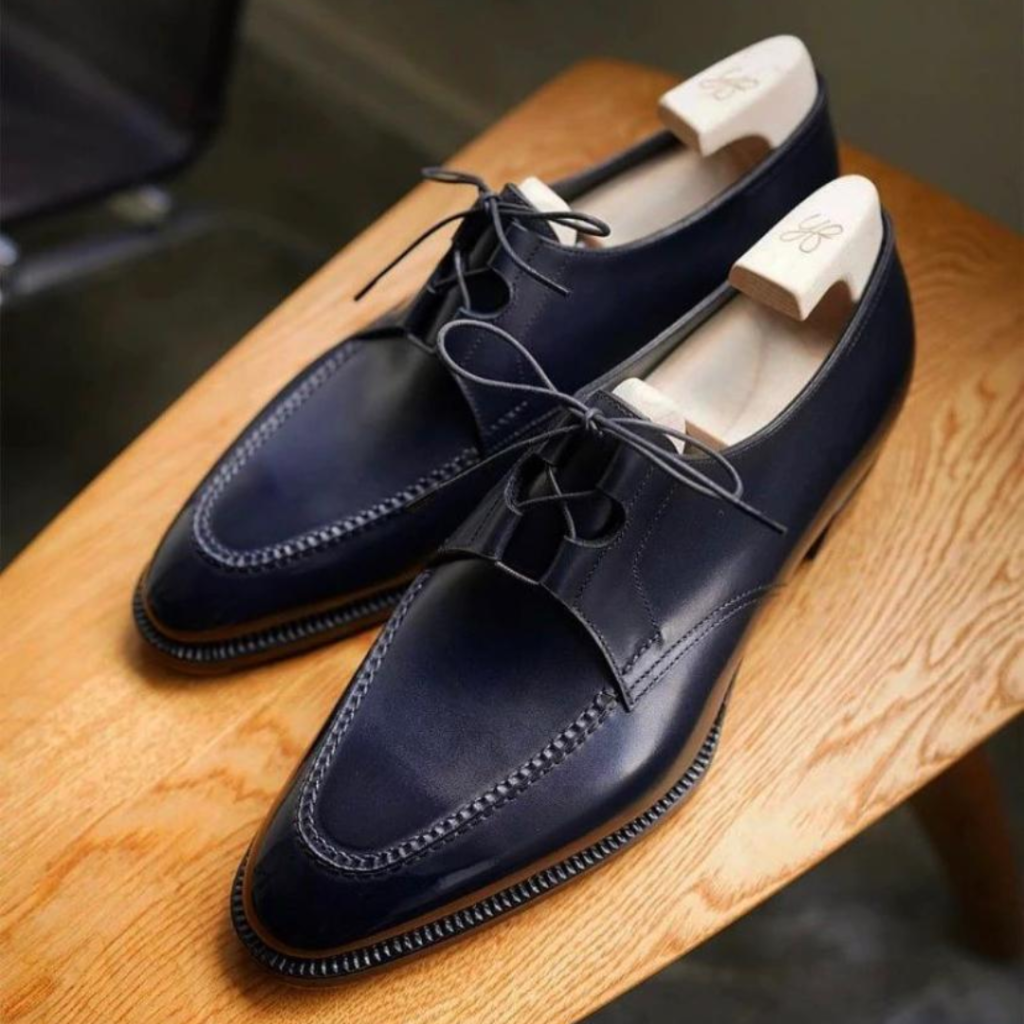 Don't just stick to these boring colors – try and be a little more adventurous. There are plenty of dark shades that you could give a go, and these will definitely help to make you stand out in a crowd.
Belts vs. Suspenders
Our next one is an easy choice for you to make – belts or suspenders. You might think that you can go for both of them at the same time, but this is a huge no-no! Belts and suspenders together look absolutely terrible.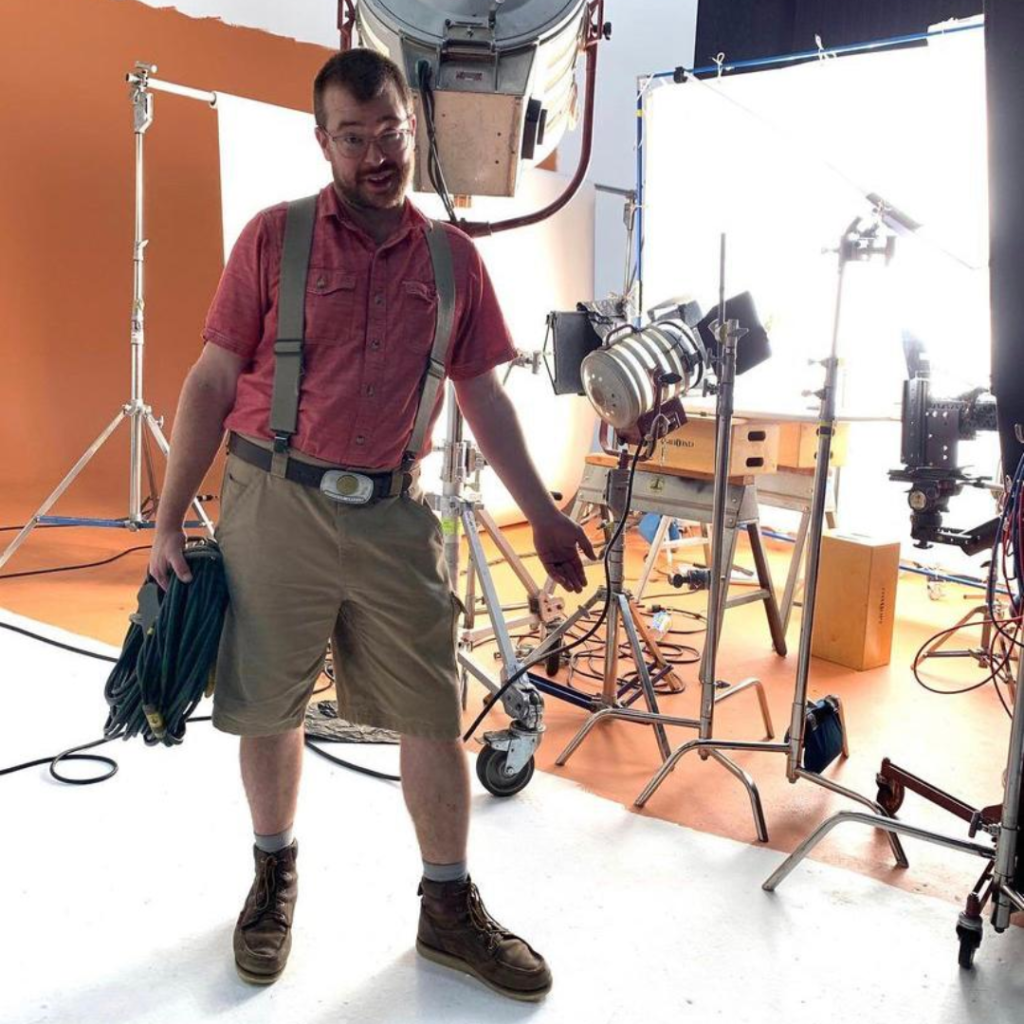 If you don't believe us, check out the look in action in the above picture. That choice doesn't make anyone look flattering! At least it looks like he doesn't wear that every day. We cannot choose for you, but make sure that you do.
Colored Pants/Trousers
Similar to the first point, you should try to go for trousers in a different color than the usual dark blue or black. These are pretty dull colors, and they don't help you look stylish enough to stand out in a crowd.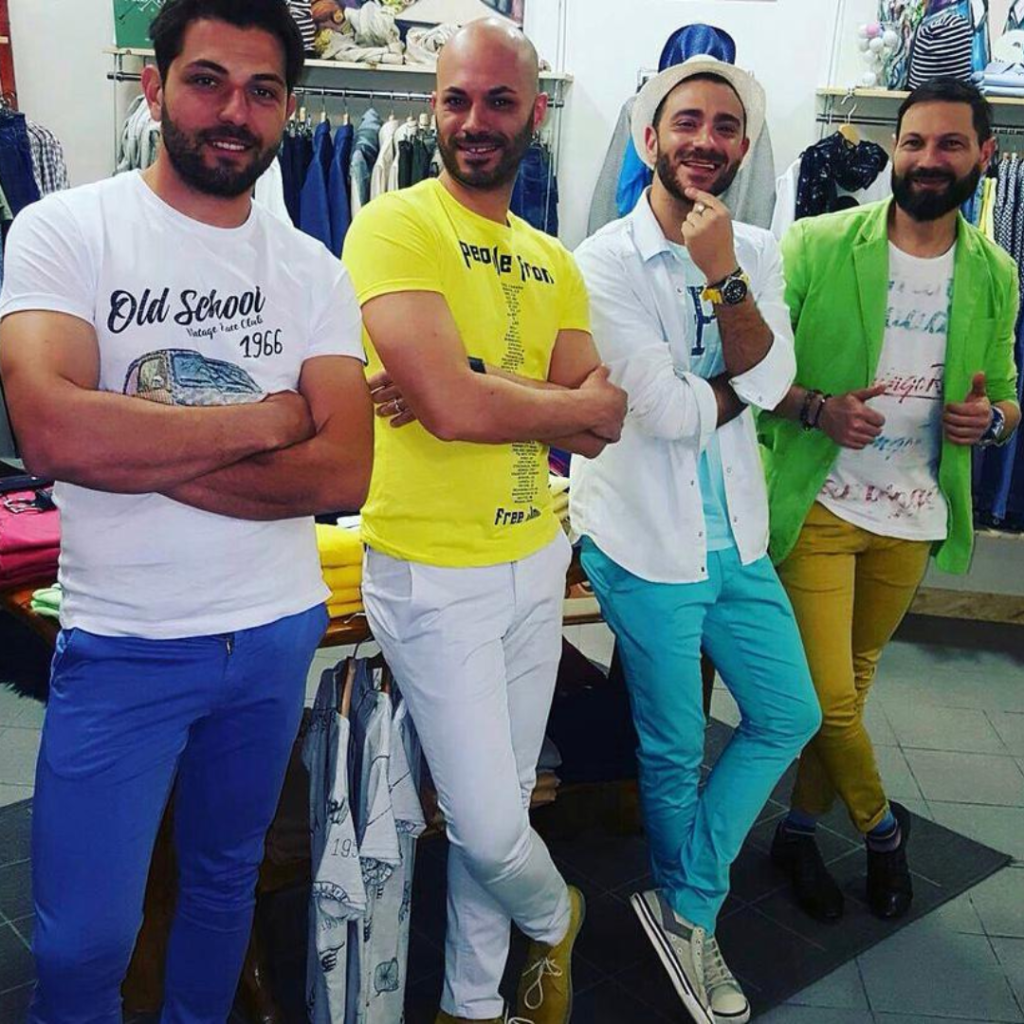 Instead, try going for a brighter pair like blue, red, or even white if you are feeling adventurous. Different colored trousers can help to bring out your personality and stand out from the crowded seas of denim and dark jeans.
Take a Friend Shopping
If you are not sure what to get when you go shopping, we can completely understand that. After all, it can be pretty overwhelming trying to decide what to buy if you have zero sense of fashion! So, why not take a friend?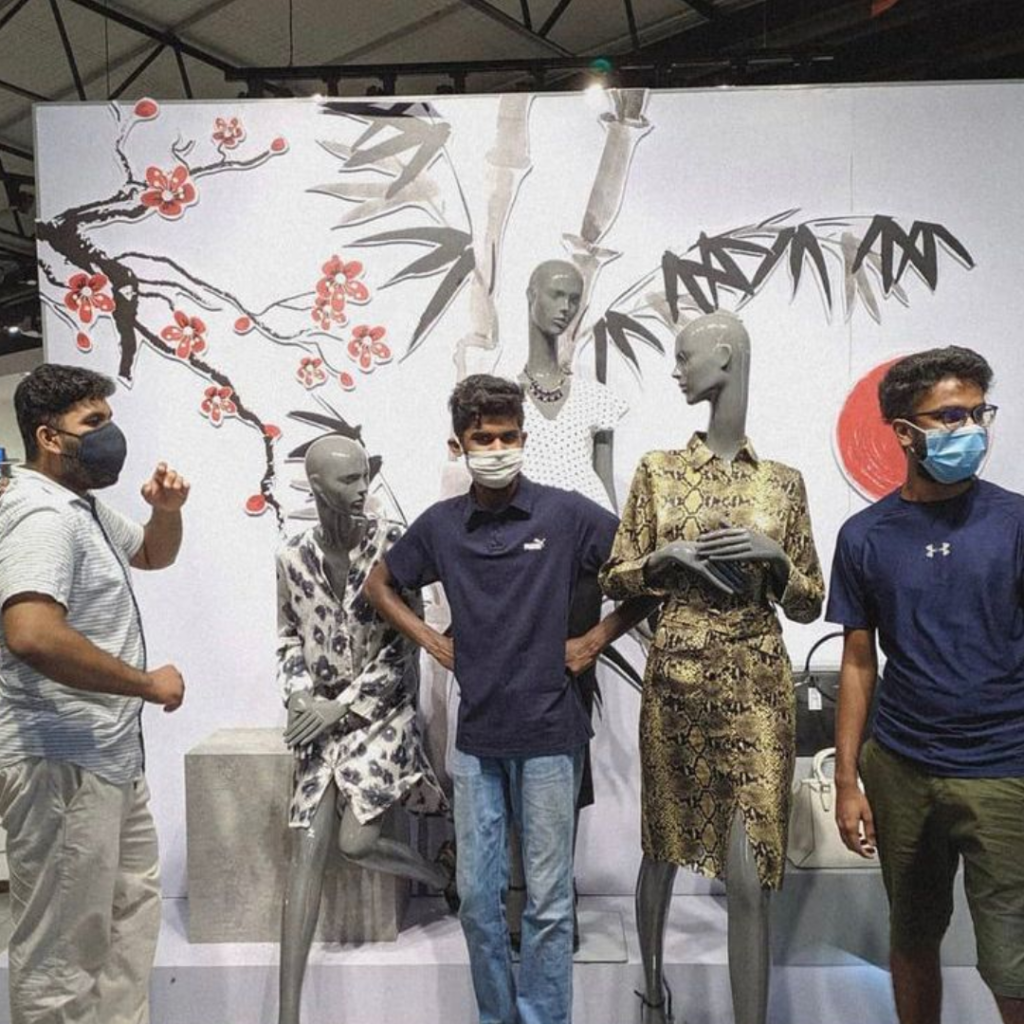 We would recommend doing this instead of asking one of the shop clerks to give their opinions. Many of them work on commission and will encourage you to buy something, even if it looks horrific. Your friends will be more honest.
Measure It Up
We have all been there before – you want to buy a new item of clothing, but you have absolutely no idea what your measurements are. There also never appears to be anything to measure with, either! Well, try this top tip next time.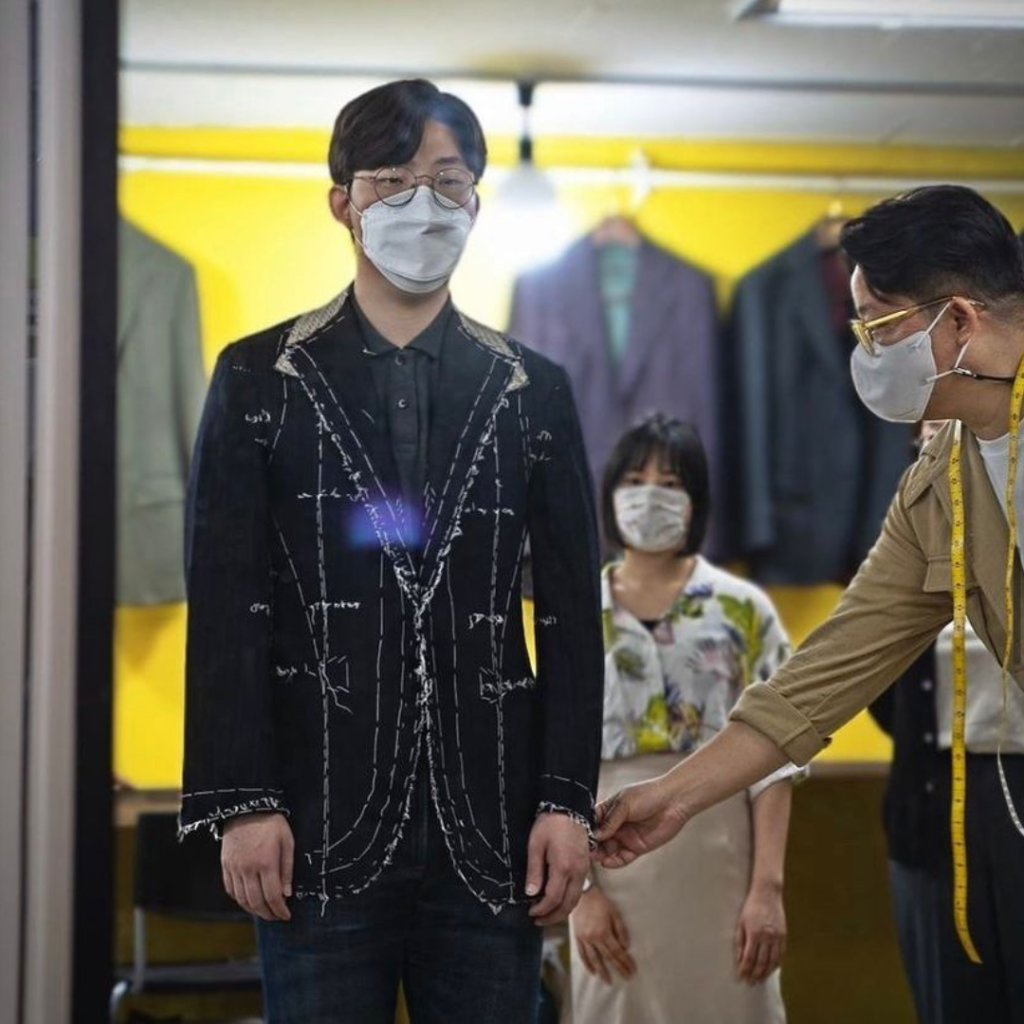 Buy a tape measure and get your measurements. Once you have done this, write these measurements down on your phone so that you always have a copy of them. You will never be caught unaware at the store ever again!
Thrift Shopping
Some people look down on those who go thrift shopping, but we honestly cannot understand that. You can get a ton of bright clothing at a thrift store and for a much lower price than they would be at another store!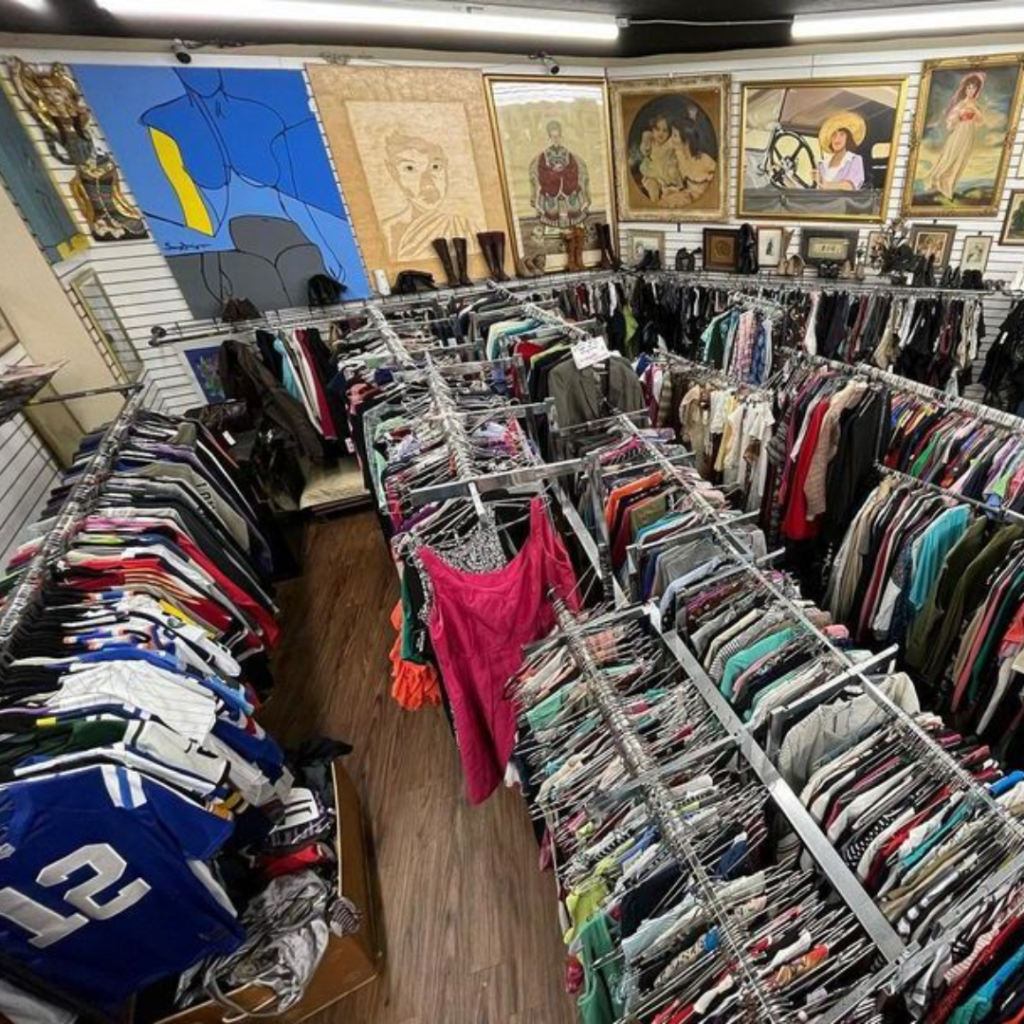 We strongly recommend that everyone invests in a sports jacket, as they always look fashionable and never go out-of-date. Try popping into a thrift store near you and look for one that fits you – it can do wonders for your style.
Ironing
It is a fact – nobody enjoys ironing their clothes because it is time-consuming and downright annoying! So, it can be pretty tempting to take your clothes to be ironed elsewhere or even get them dry-cleaned. Well, don't do that!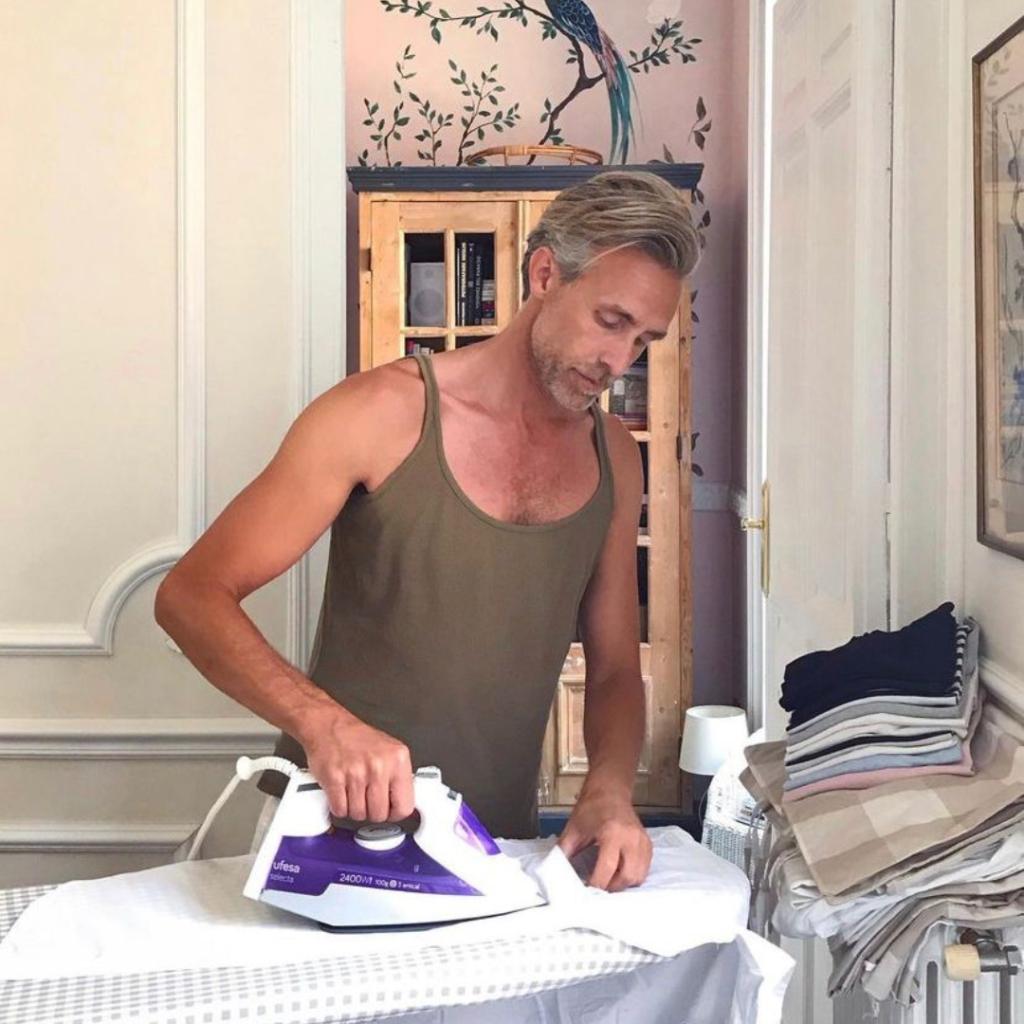 Not only is this a huge waste of money, but you are also depriving yourself of a pretty valuable life skill. When you go traveling, there will be nobody to iron your clothes for you, so why not start practicing now.
Double Trouble
Every guy should have at least two white dress shirts in their closet. You might think that one is enough, but you would be wrong there. After all, what will you do if the one gets a stain on it?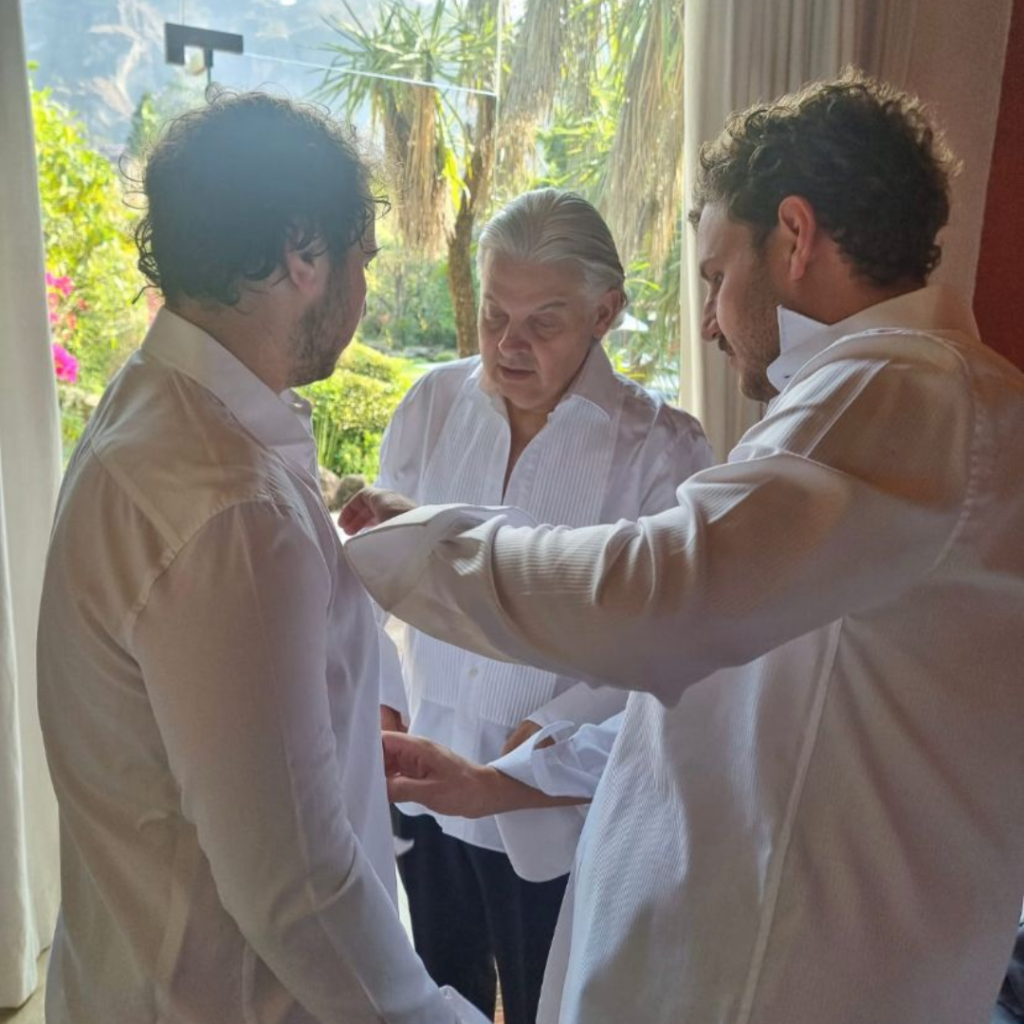 You never know what might happen, so you should always have at least two of these dress shirts in your closet. With a spare available, you don't need to worry about being stuck without a dress shirt or a last-minute dry cleaning bill.
Dark Suits
Similar to the point above, you should also have at least one suit that is in a dark shade. It's perfect for any formal occasion. If you have the money, you should also get one in a lighter shade, too.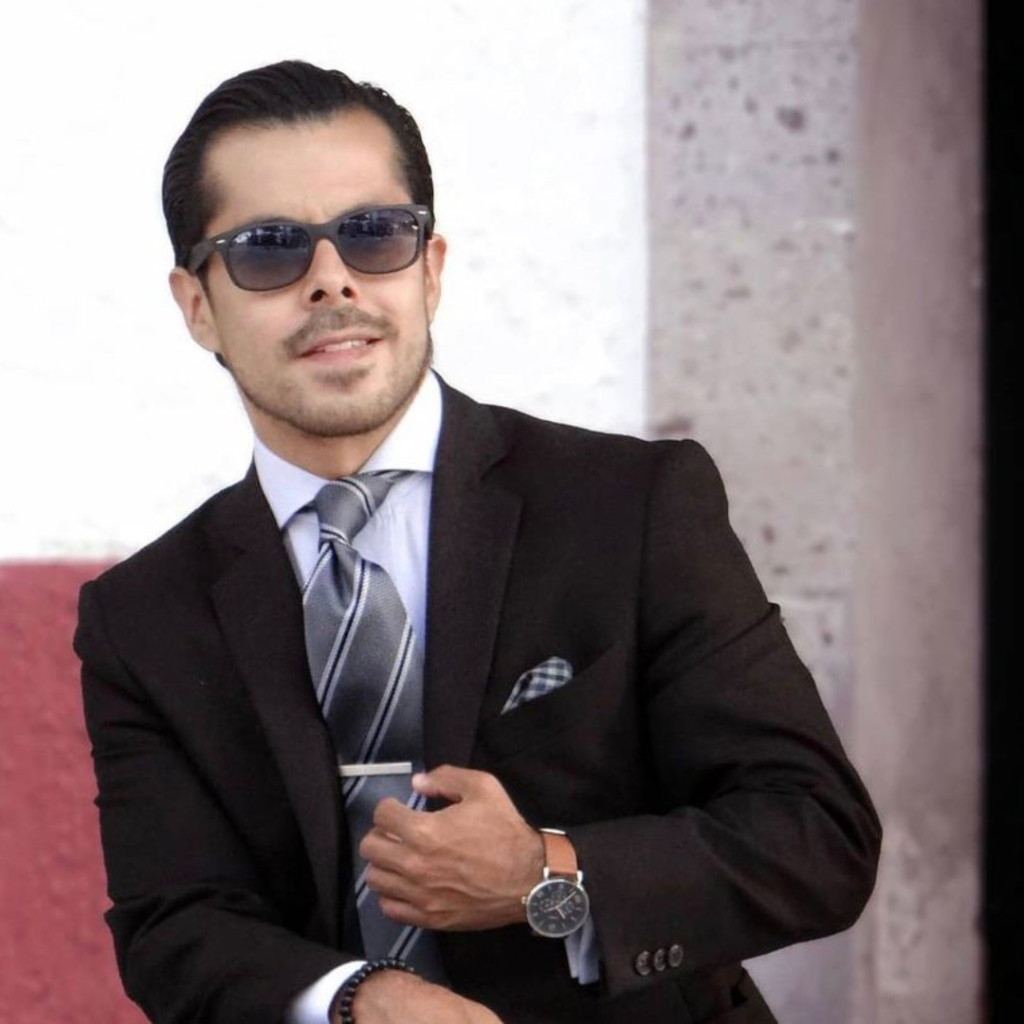 The lighter one is for more social situations, so you do not have to look so serious all the time. Of course, this can be expensive, so if you need to pick one to start with, we recommend the darker business suit.
Old Not Gold
Think about your closet right now – are there any shirts or pants you have not put on for about a year? Well, get rid of them immediately! You might think you will wear them, but ask yourself – when?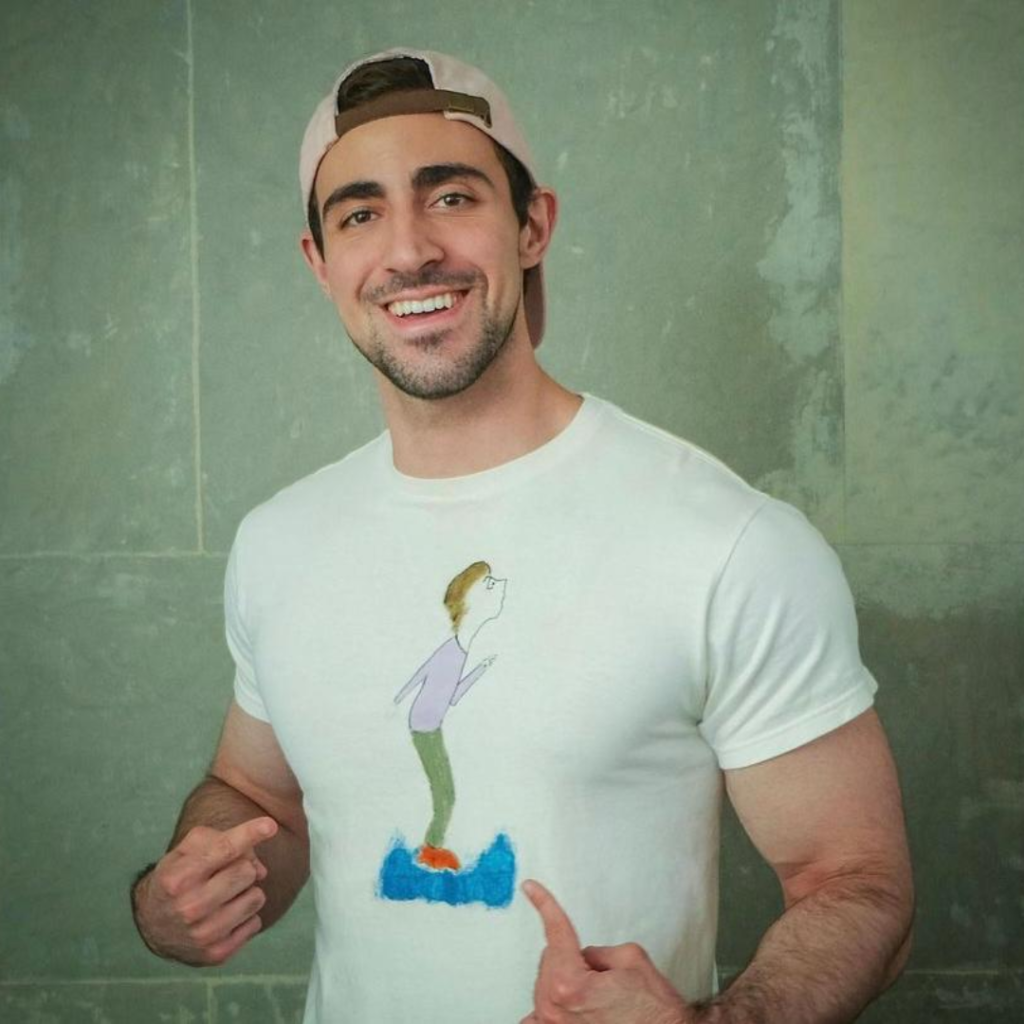 Give yourself a maximum of two "treasures" to keep, plus anything that is only for formal occasions. Everything else you haven't worn in at least a year should be donated or swapped with friends. It is a waste of space!
In-Person Shopping
Thanks to the power of the internet, there are so many things that we can do online these days, including online shopping. For the most part, this can be pretty handy and a great way to save time. But not for suits!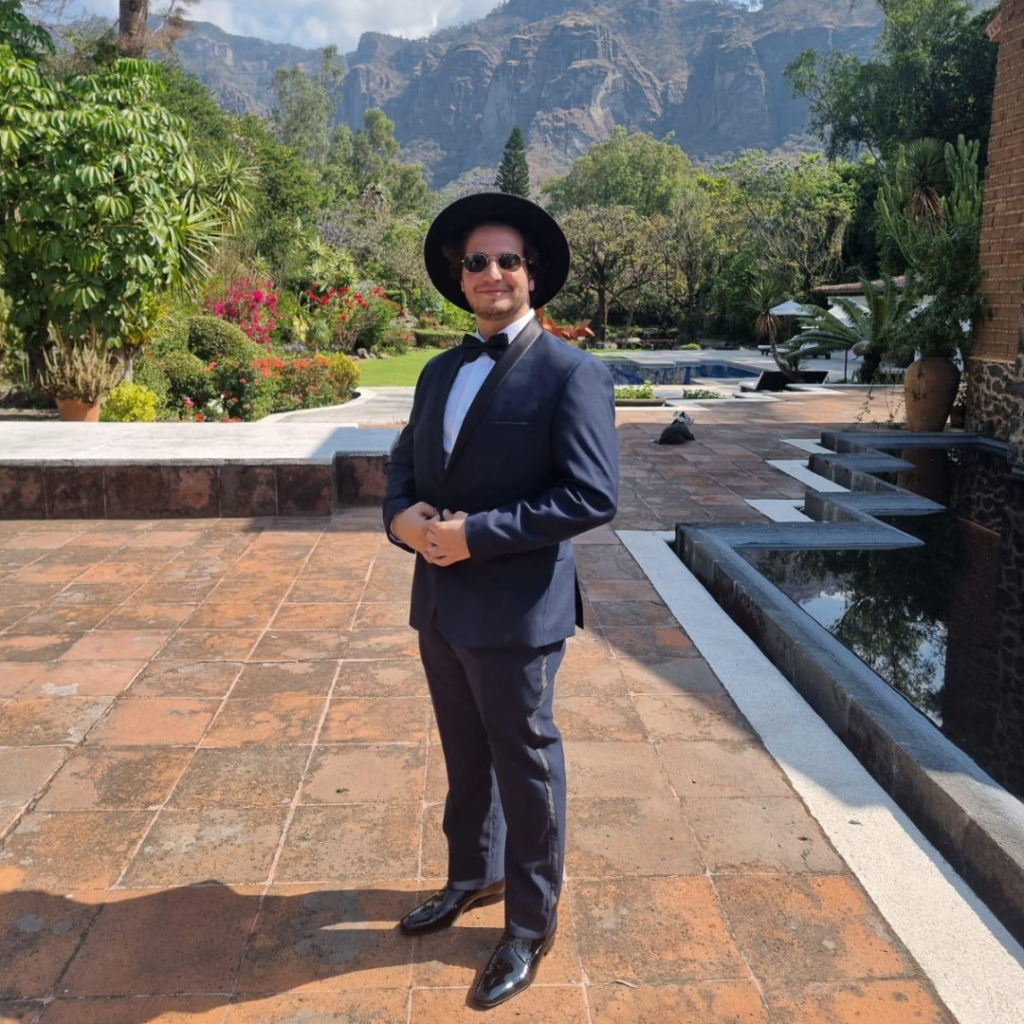 A suit is something that you should buy in person, not online. Suits can be pretty expensive, and you never know how well they will fit be unless you try them on for yourself. With so many styles, fabrics, and cuts to choose from, it's best to try it on before you buy.
No More Jeans
We all have at least one pair of jeans in our closets and that is absolutely fine. However, the danger comes with wearing these all the time, since they can make you look a little boring and repetitive. You should try something different.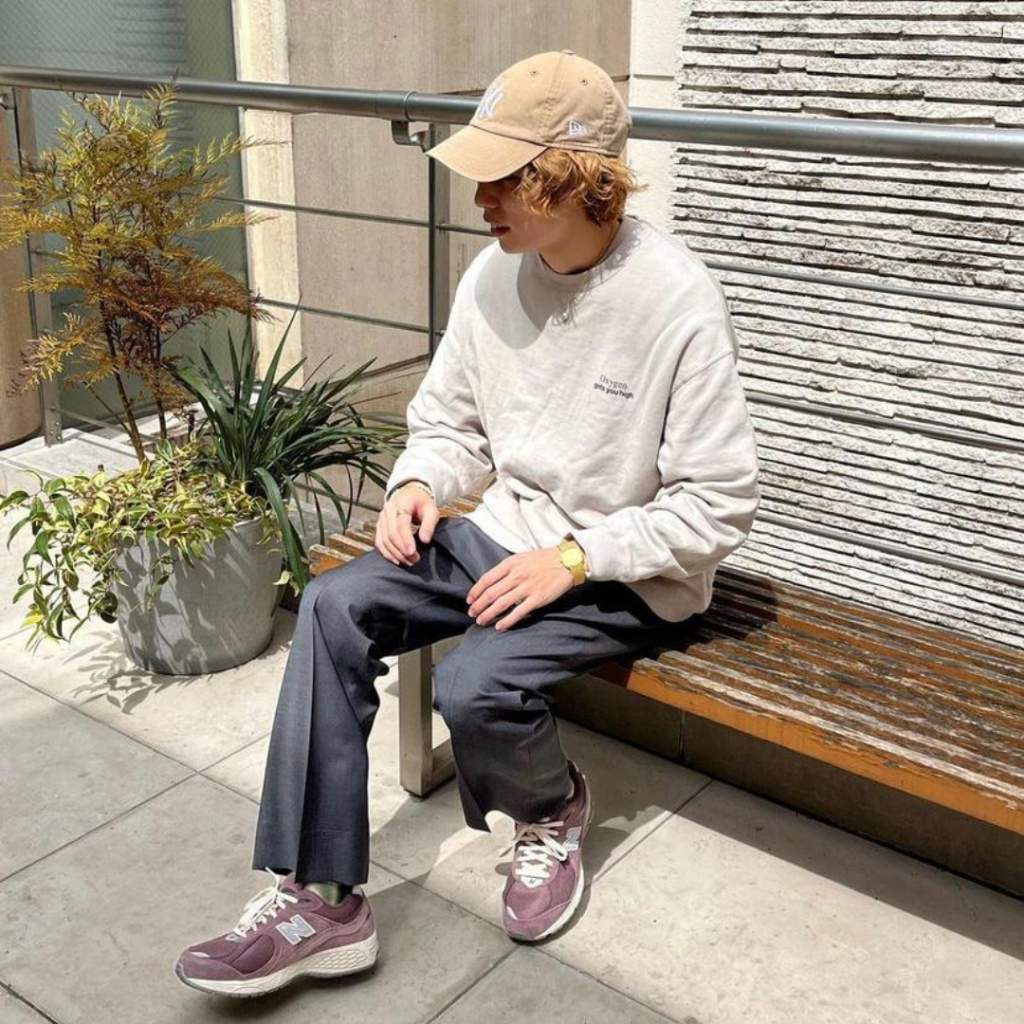 If you are thinking about wearing some jeans, try going for a pair of chinos or perhaps even some slacks. This will bring some variety to your wardrobe and force you to pick different clothes that go with these pants.
Outfit Choice
If you are struggling to think of an outfit that looks a little different, then why not go for a combination like this? All you will need is a light sweater, jeans, and some sort of sports jacket to wear.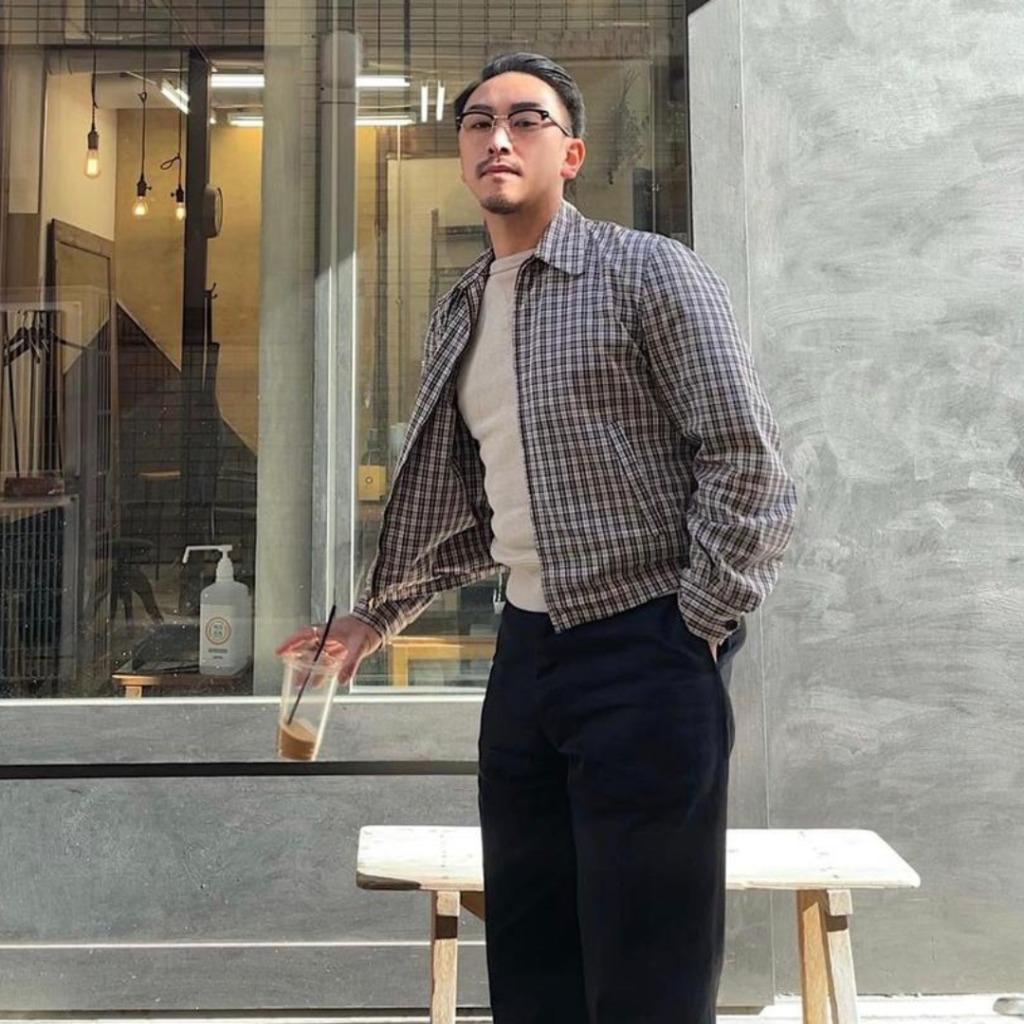 Hopefully, you will not need us to tell you the order of the clothes – the sweater goes underneath the sports jacket! Just take a look at the guy in the picture above if you don't believe us. This is a pretty nice mix.
Extra Luggage
You might think that your sense of style is just what you wear, but that is completely false. Style is everything about you, including your luggage and travel bags! Make sure you spend some cash getting a good quality suitcase.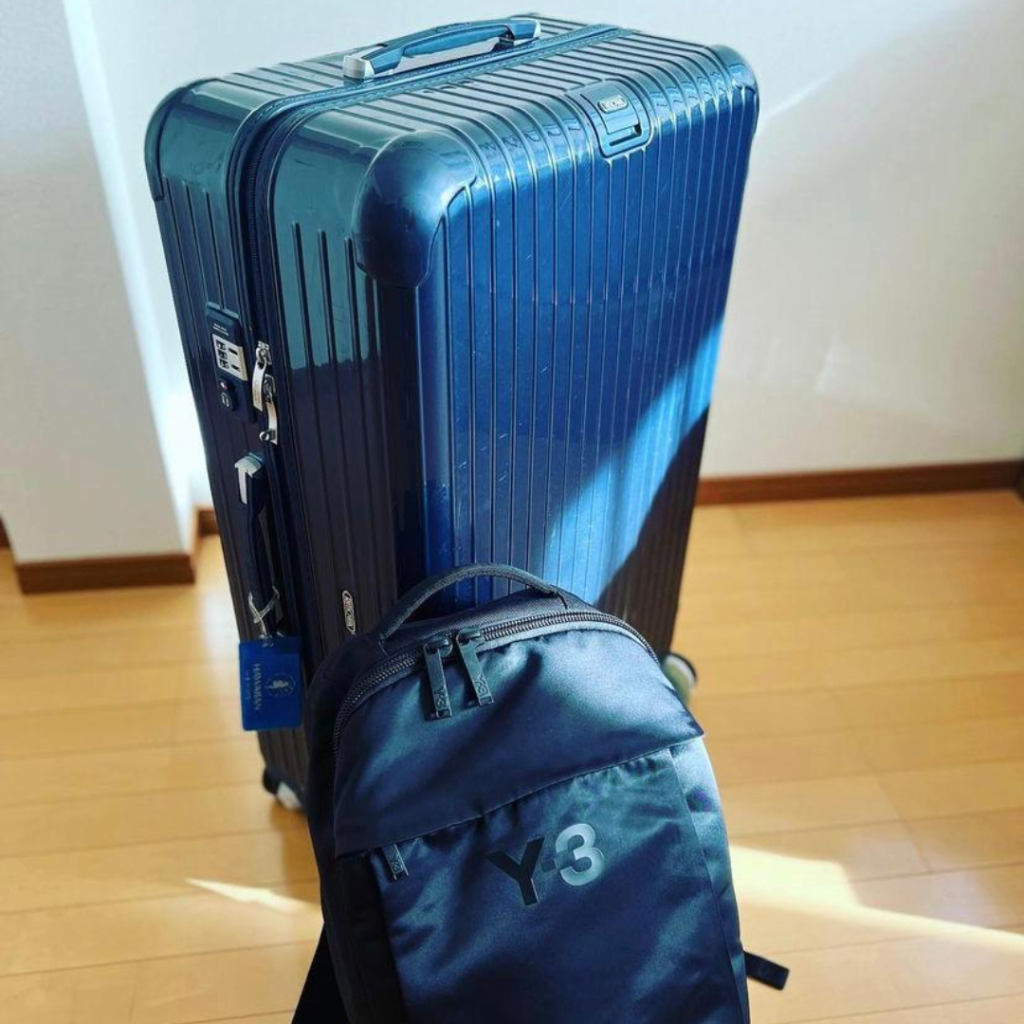 If you are not somebody who travels a lot, then we recommend that you try getting a good day bag instead. This will really help to make you seem very fashionable and on-trend. They are also useful things to have handy in your closet!
Light Jeans
Let's just be honest with this one – gone are the days when light blue jeans were fashionable. Almost everyone has worn a pair like this, and it does not make you look stylish at all. If anything, it has the opposite effect!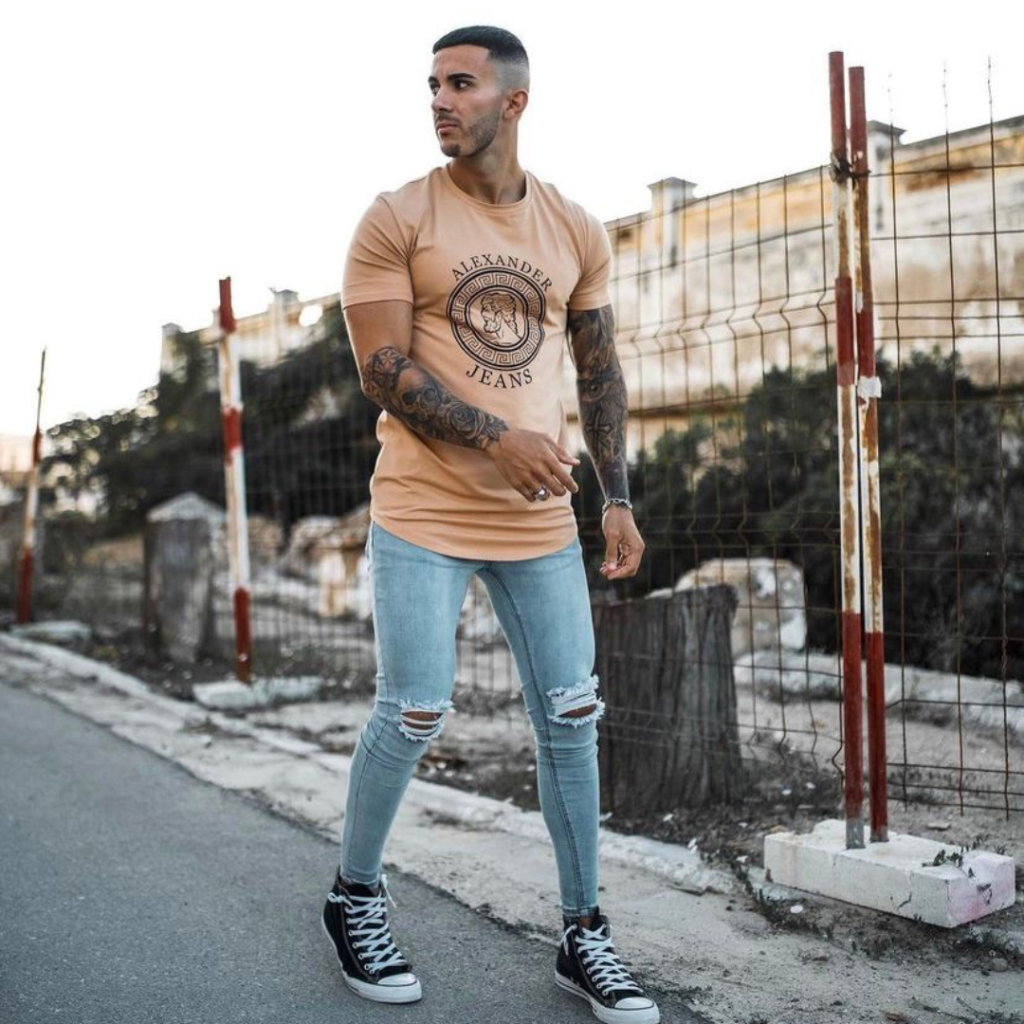 Light blue jeans are only something that people working on a farm or doing construction should wear. Invest in a pair of dark jeans or perhaps another color, like red or beige, to expand your wardrobe. These will really help you give your outfit some style and variety.
Fashion Show
It's 2022, so it shouldn't surprise you that there are plenty of fashion shows for men! Of course, you do not have to sit through each of these to get a good sense of style, and we also wouldn't recommend it.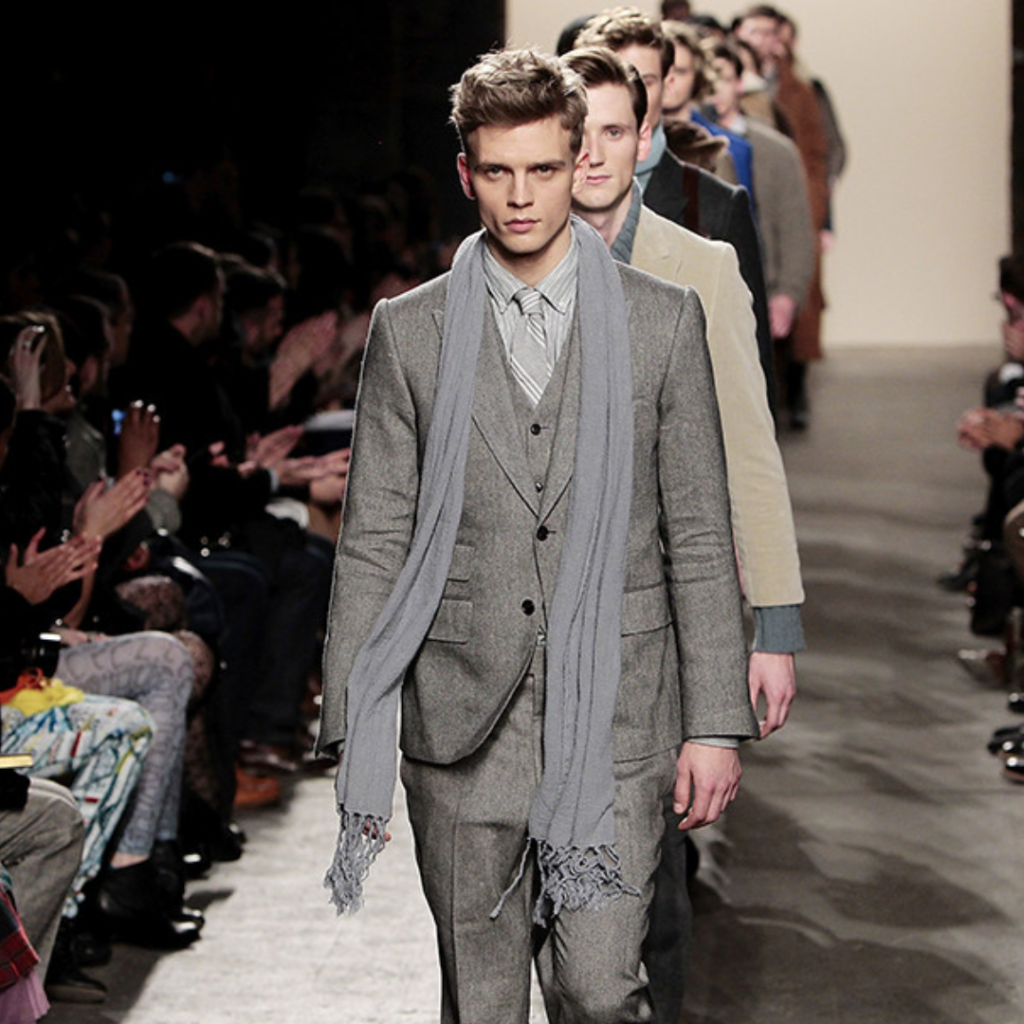 Many of the outfits will be completely out there and unsuitable for you. Instead, just have a look at a collection of a few of the images and use these as a guide to help you pick a good outfit.
Hair Product
It is also important to remember that your style does not just stop with your clothes; it includes other things, like your hair. You should almost always try to put some product in your hair, whether it is wax or gel.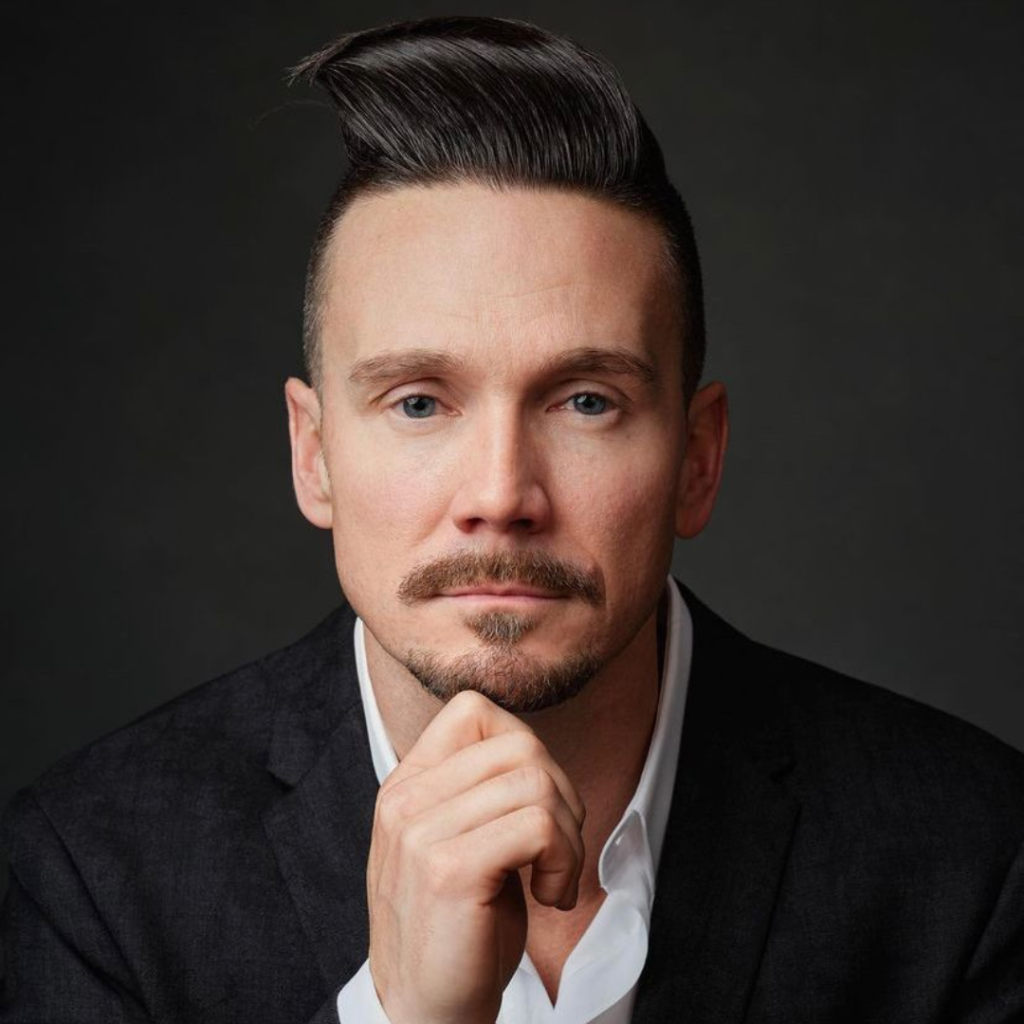 If you are already using some, try visiting your barber and using a different product instead. If you've kept the same haircut, you might not know how much of an effect your hairstyle has on your look. It can help improve how others view you, and how you view yourself.
Bling It Up
Another important thing to add to your outfit is a piece of jewelry. This does not have to be anything big, fancy, or expensive. Try adding a necklace or a ring to your outfit for a bit of a change.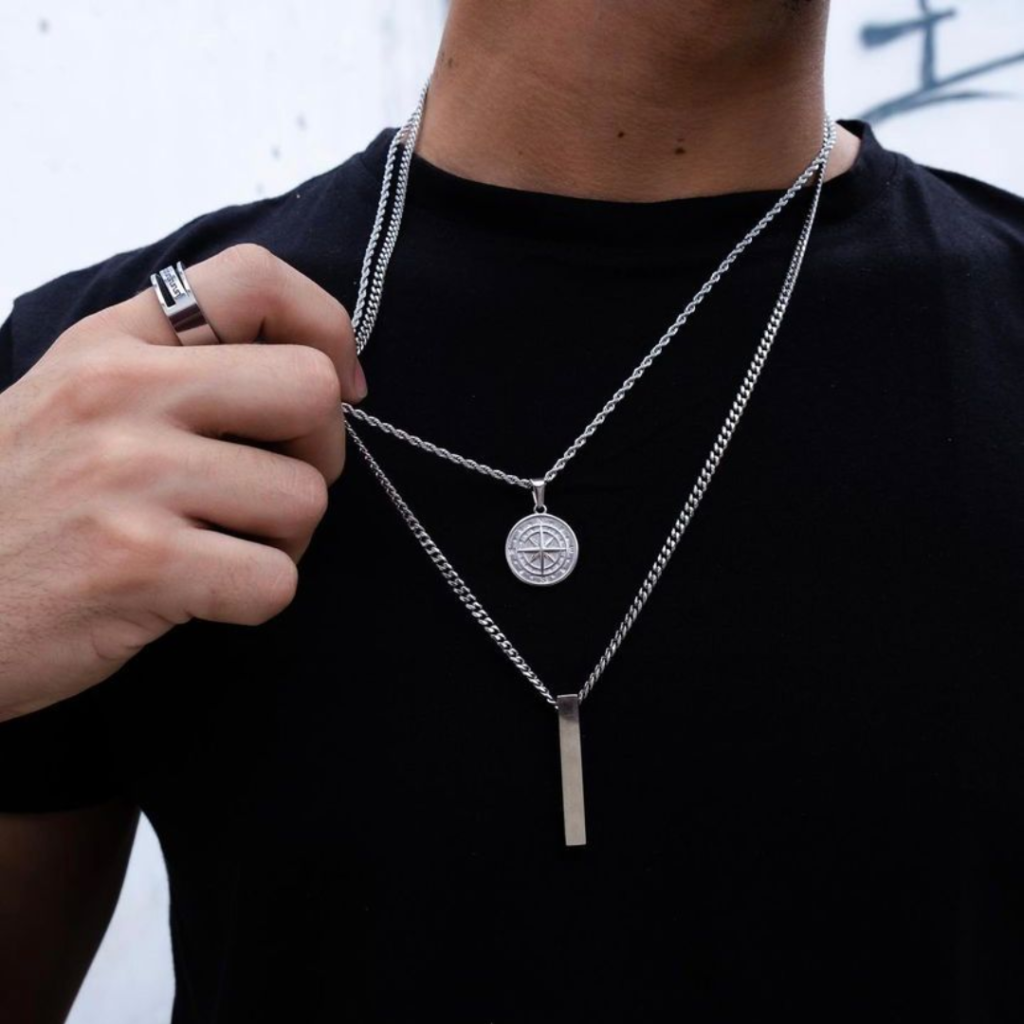 You should also remember not to wear the same piece of jewelry each time as well, nor should you wear it every single day. Add a piece or two now and again to add some extra pizzazz to your style.
Better Belts
Every guy should have a few belts in their closet, as you never know which one you are going to need. You should try to get one or two in a dark shade and a few in a lighter shade.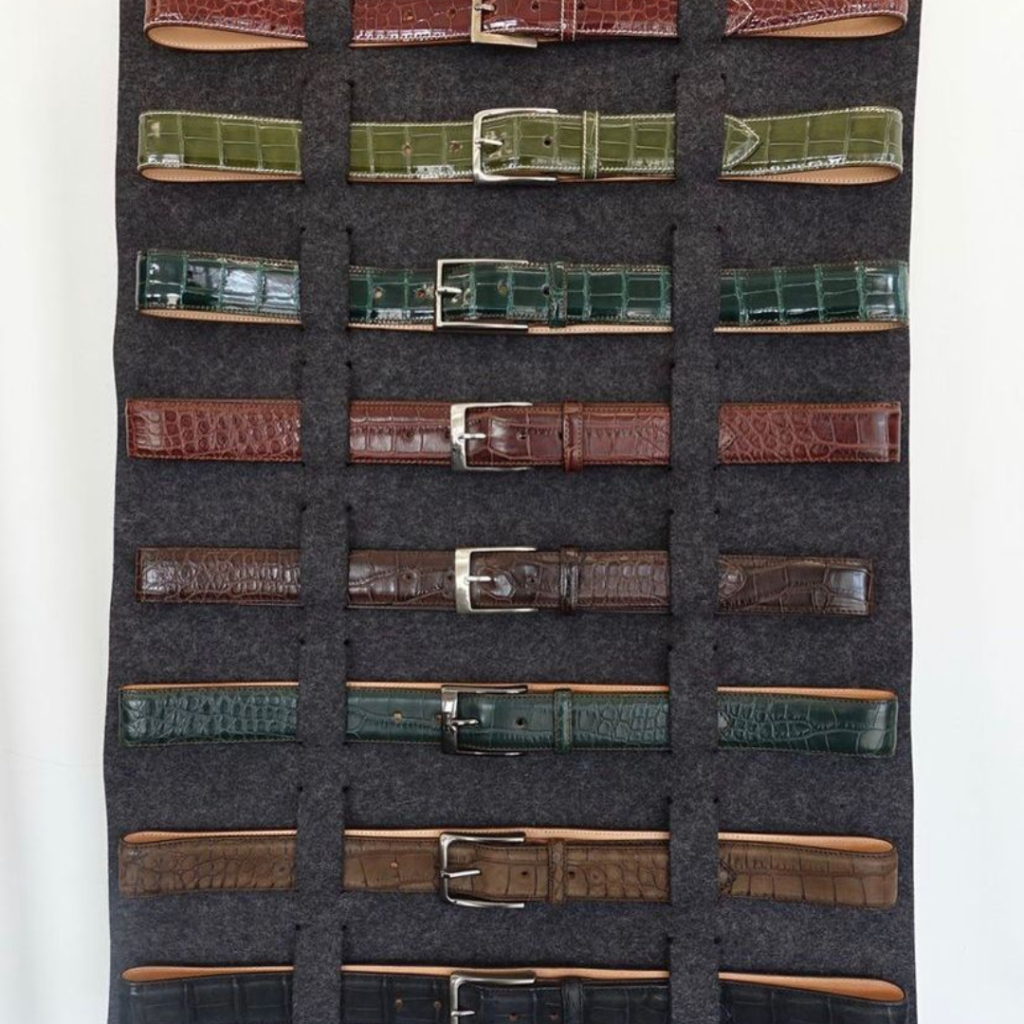 If money is a concern, get a belt with an interchangeable buckle. That way, you can switch the buckle out for a variety in your wardrobe with only one belt. You might be surprised at how this can completely change the design of the belt itself!
Higher Price
When you are changing out your wardrobe, it can be pretty tempting to buy a bunch of clothing at a low price. After all, it will not break the bank, and it looks good too! Restrain yourself, as this is not the way to change your look.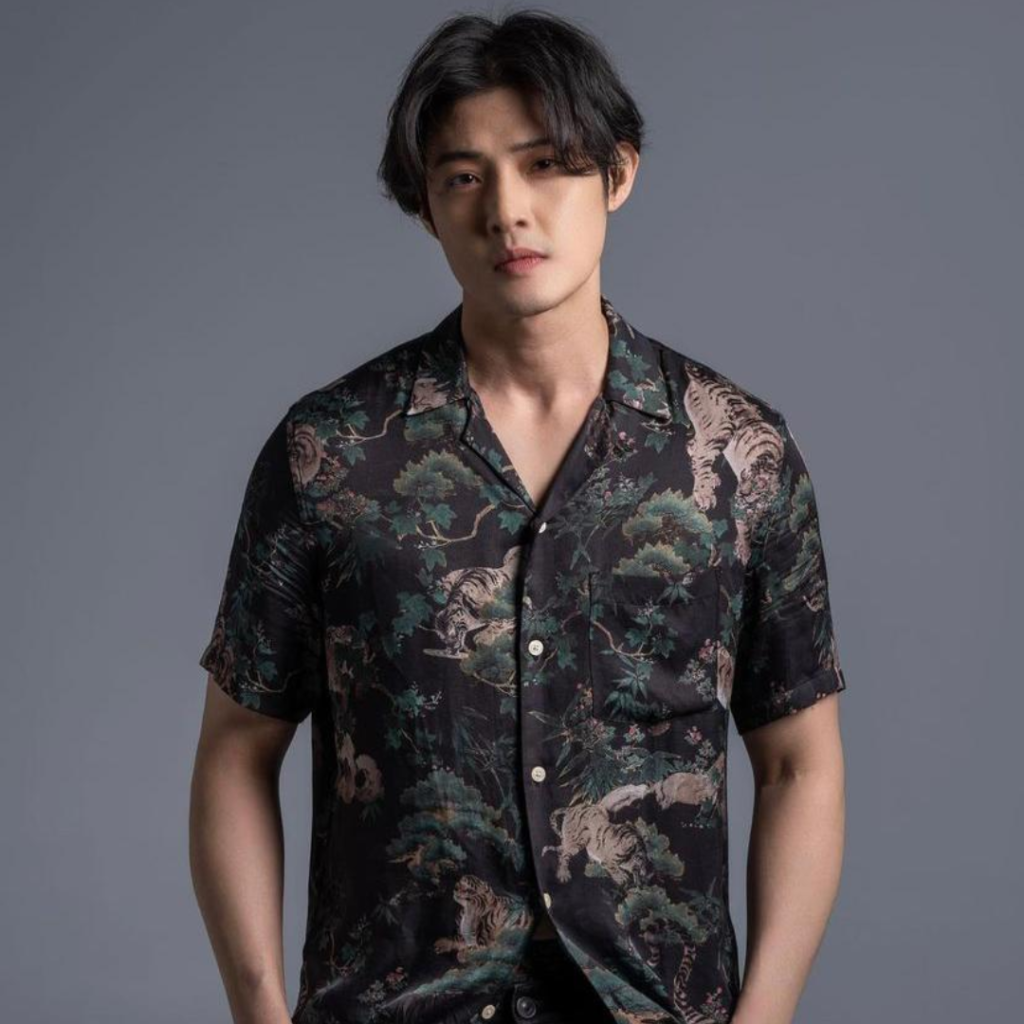 Cheap clothes are cheap for a reason – they rip easily, and you will find yourself needing to buy more of them again soon. Spend a little more money on fewer pieces, and you will see that they last much longer.
Unique Clothing
The next time you go clothes shopping, you should try out this technique – buy a piece of clothing in a pattern that you don't already have in your closet. This can be anything, from chequered to zigzag or houndstooth, etc.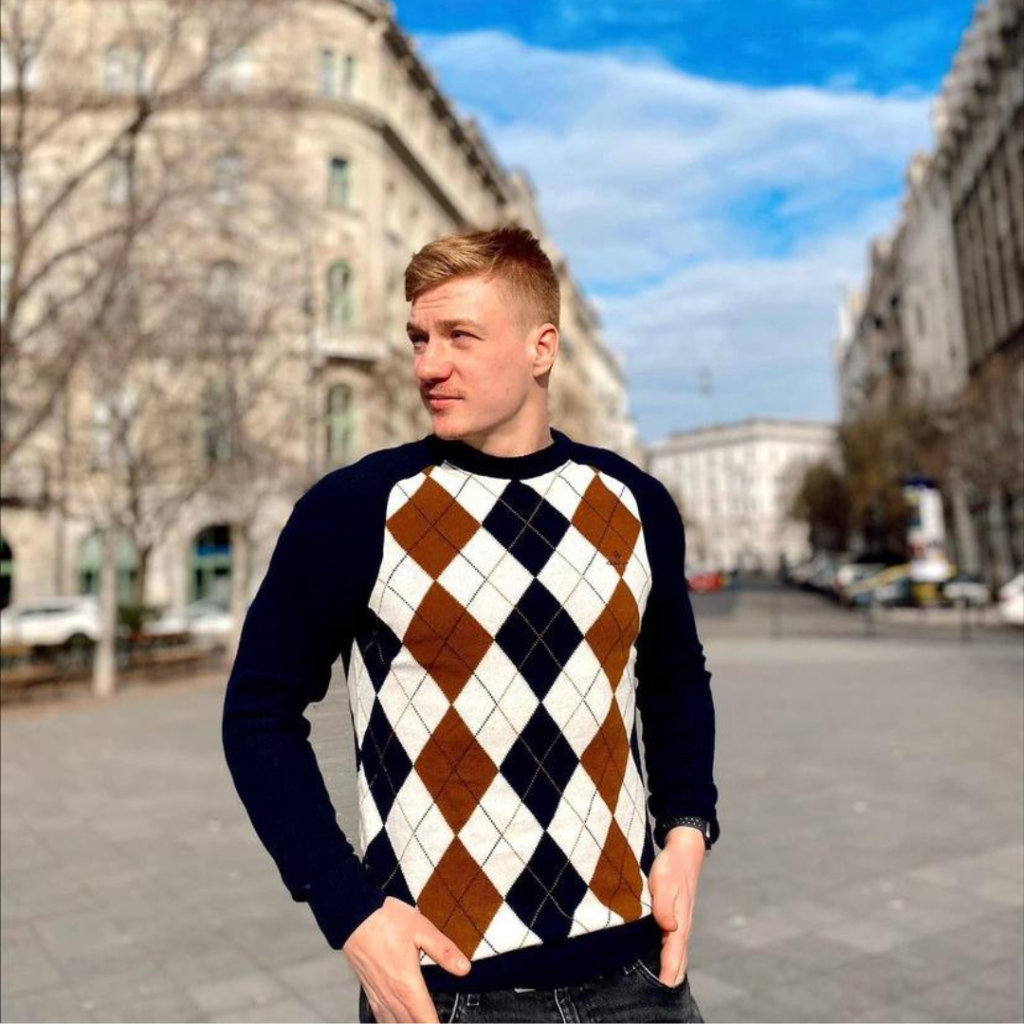 This unique piece of clothing will help you to explore different styles when choosing an outfit to wear, and it will stop you from wearing the same old clothes over and over again. Being adventurous is key to a good sense of fashion!
No Gym Shoes
Another mistake that many of us fall into is wearing gym shoes for almost all occasions. They can be pretty comfortable and help you in the gym – but that is where they need to stay. Keep gym shoes in the gym!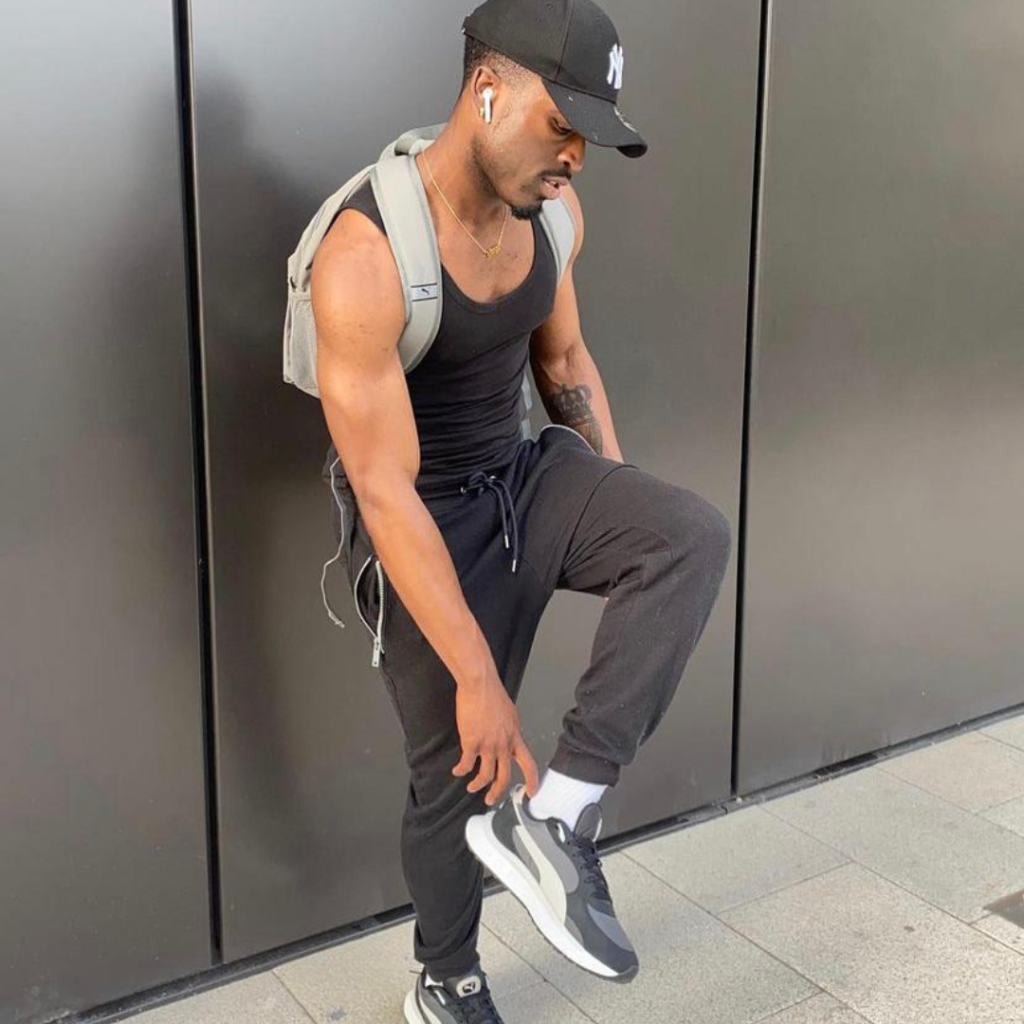 Your gym socks should follow suit, too, and you should only ever wear them when doing some exercise. Wearing gym shoes on a daily basis can make you look a little slobby, which is a waste if your shirt and pants are styling.
On Top
If it is getting to the colder part of the year, then you will naturally want to wear a layer on top to keep yourself warm. Well, we recommend that you wear at least wear two layers of clothes, and match them all together.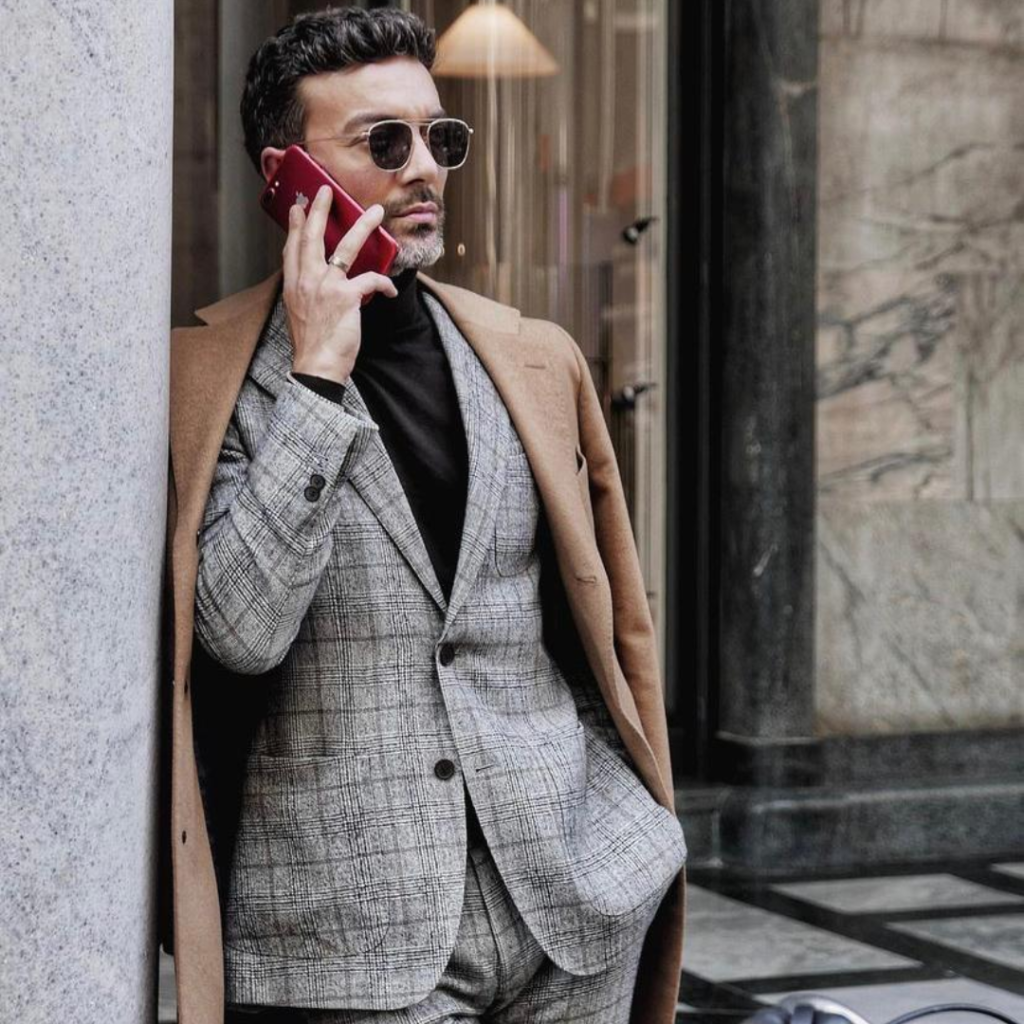 You never know when you might need to take off one or two layers. You do not want to seem messy underneath these! Be prepared for any eventuality, especially a change in weather that could see you taking off these layers.
Shoes
It is not the 1960s anymore, and there is absolutely no shame in guys owning more than one pair of shoes. You should make sure that you have a variety to choose from, including formal shoes and more practical ones for daily use.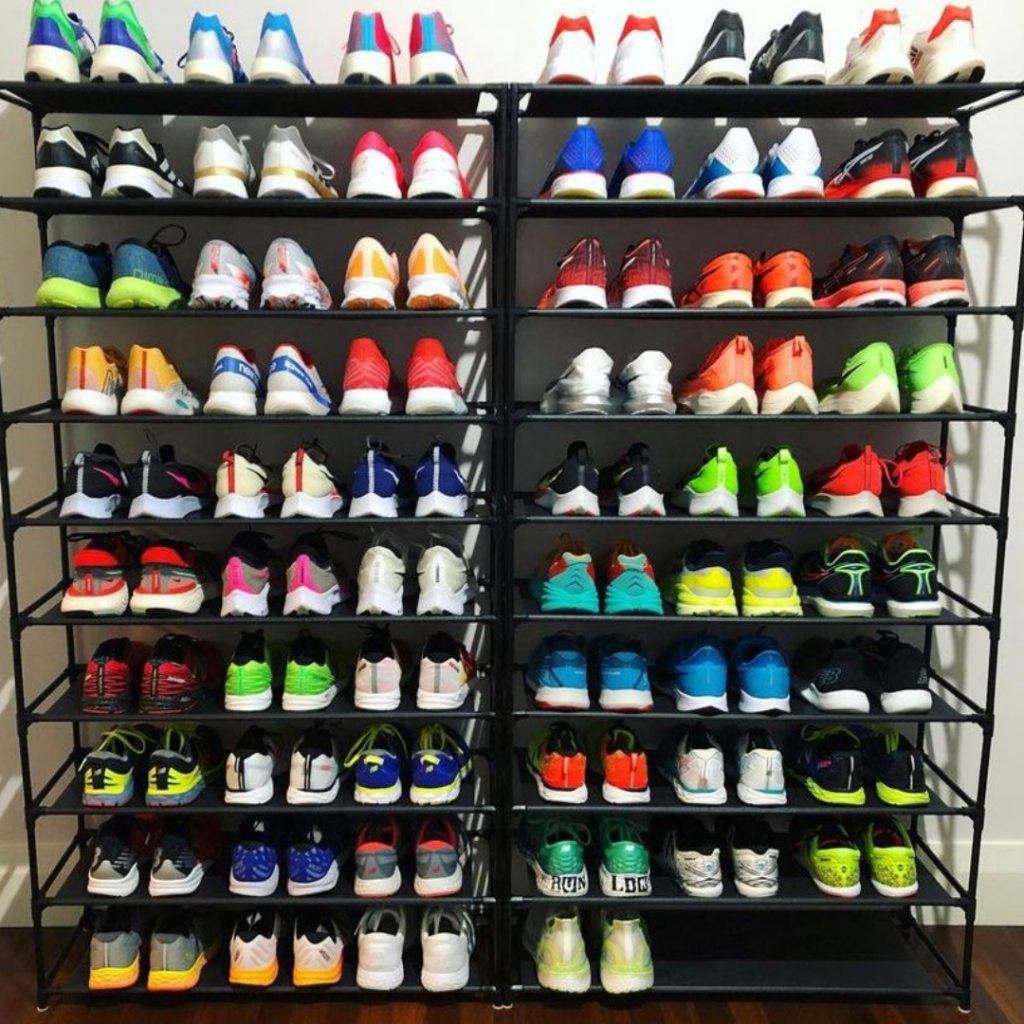 Wearing a nice pair of shoes can really help to tie an outfit together, and the more that you have, the better. Make sure you change up your style every day by avoiding choosing the same pairs over and over again.
Roll Up
We have all been there before – it is blisteringly hot, and you want to roll up your sleeves to cool down. We all have our own way to roll up our sleeves, but you should try mixing things up a little.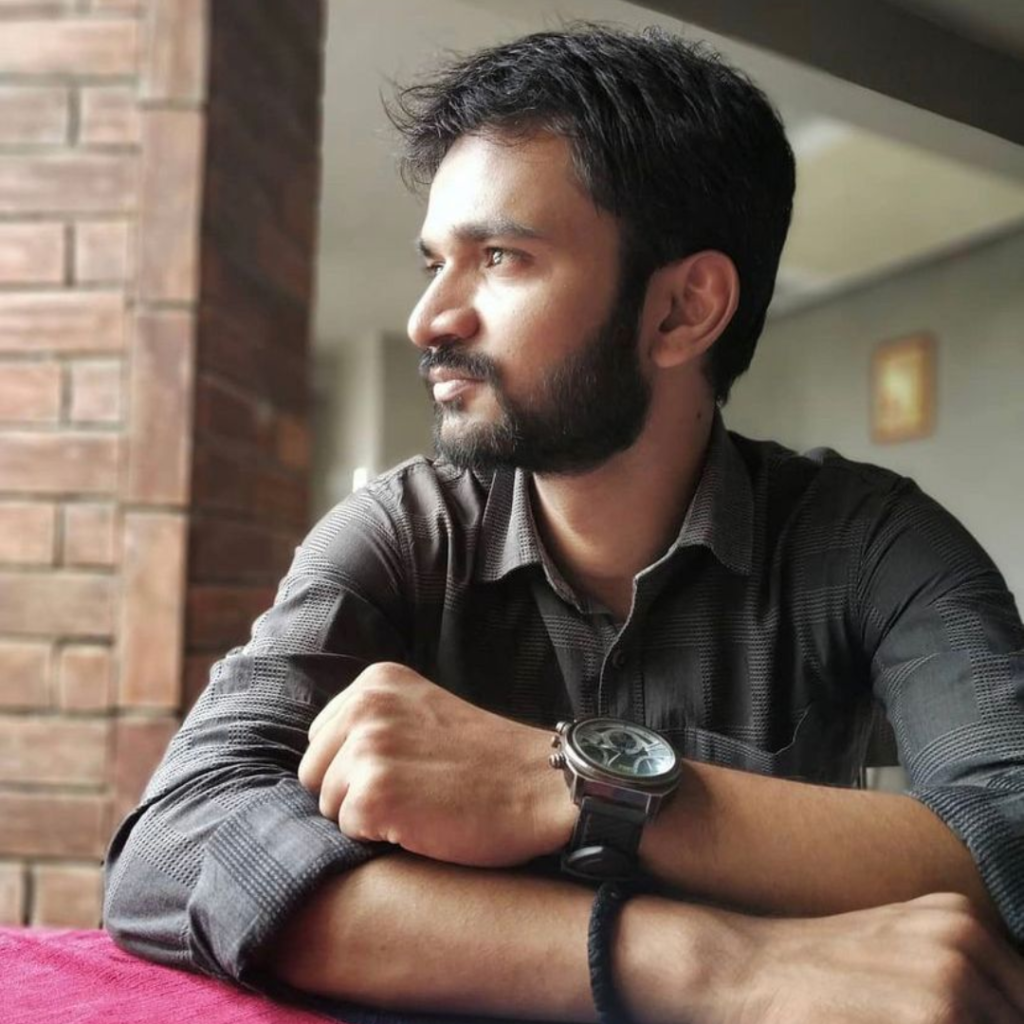 If you usually roll your sleeves with a fat roll, why not try doing a thin one for a change? You can even change the thickness of the roll, too. Roll up your sleeves and get to work picking the method that works best for you!
Beautiful Boutonniere
Don't worry if you have no idea what a "boutonnière" is – it is not a word that you hear every day! This is just a fancy way to talk about floral decorations that you can pin to your jacket.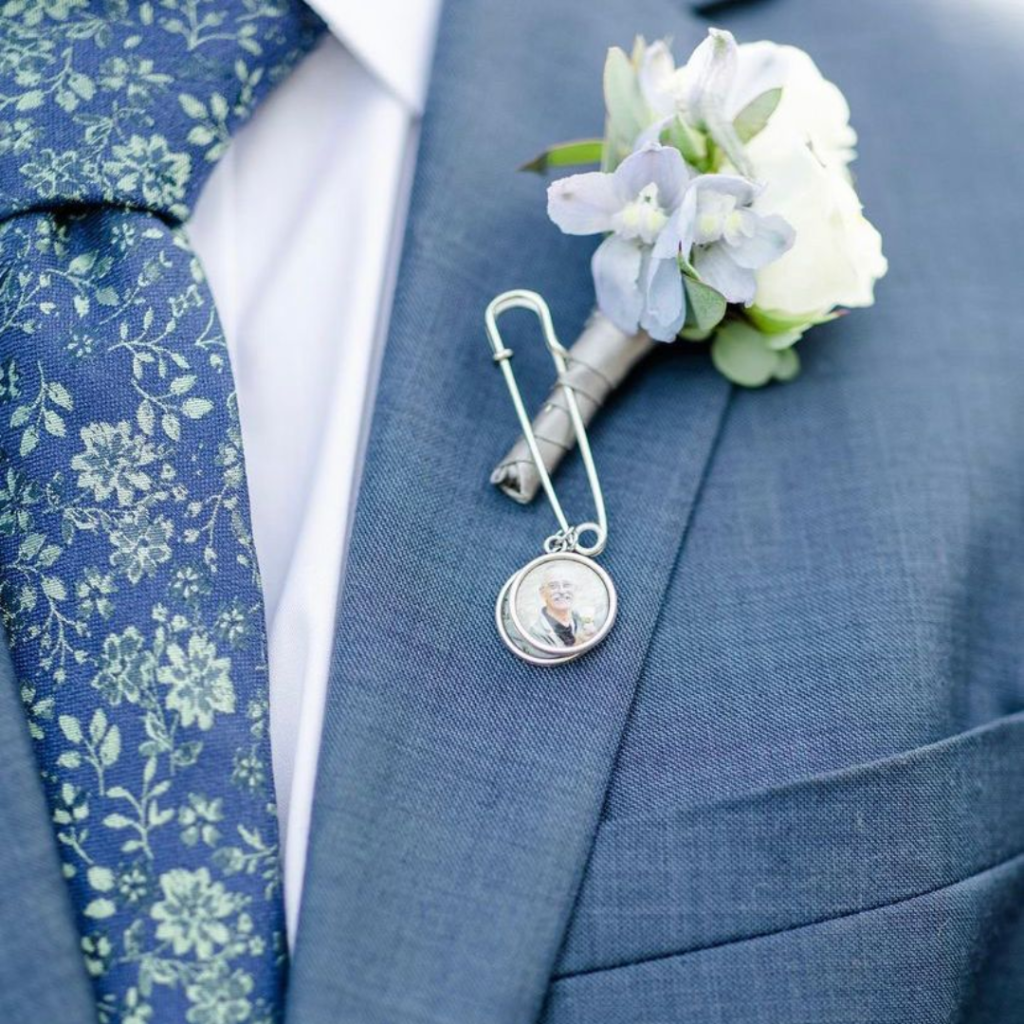 This does not just have to be for fancy occasions, as you can pin a nice floral piece to any sports jacket or suit. It really makes you appear dressed for any occasion and highlights how stylish you truly are.
What's Inside
Most of us think that what's on the outside is important for clothes, and you would be half-right there. But do not forget the inside of your clothes, too! Take a suit jacket or blazer, for example, which can have interesting lining.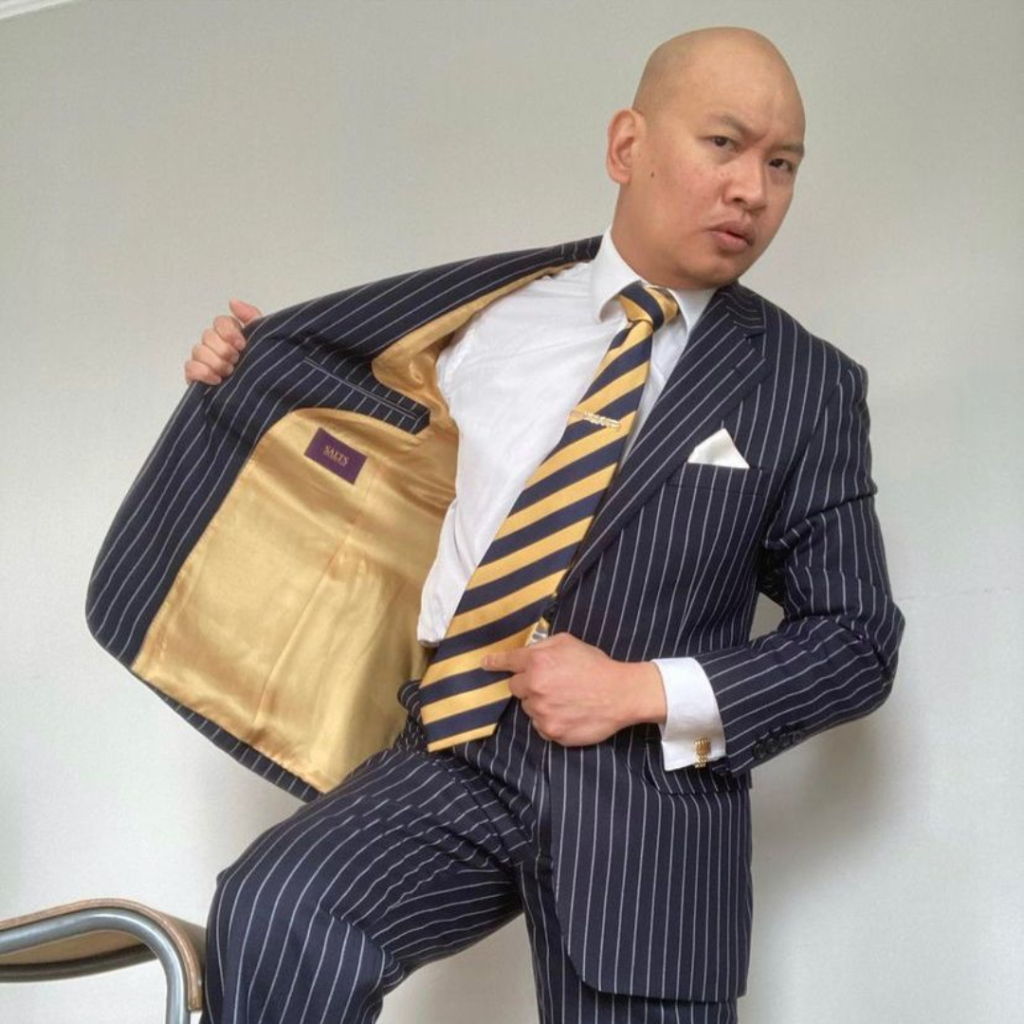 You should try sprucing up your outfit by choosing a jacket with a decorative lining for the inside. These can jazz up your outfit and make you seem extra stylish. Good lining shows that you care a lot about your appearance.
Super Scarf
Some people only ever wear scarves during the colder months of the year, but we are here to tell you that this is wrong. You can wear a scarf during any time of the year – though perhaps not in the hot summer months!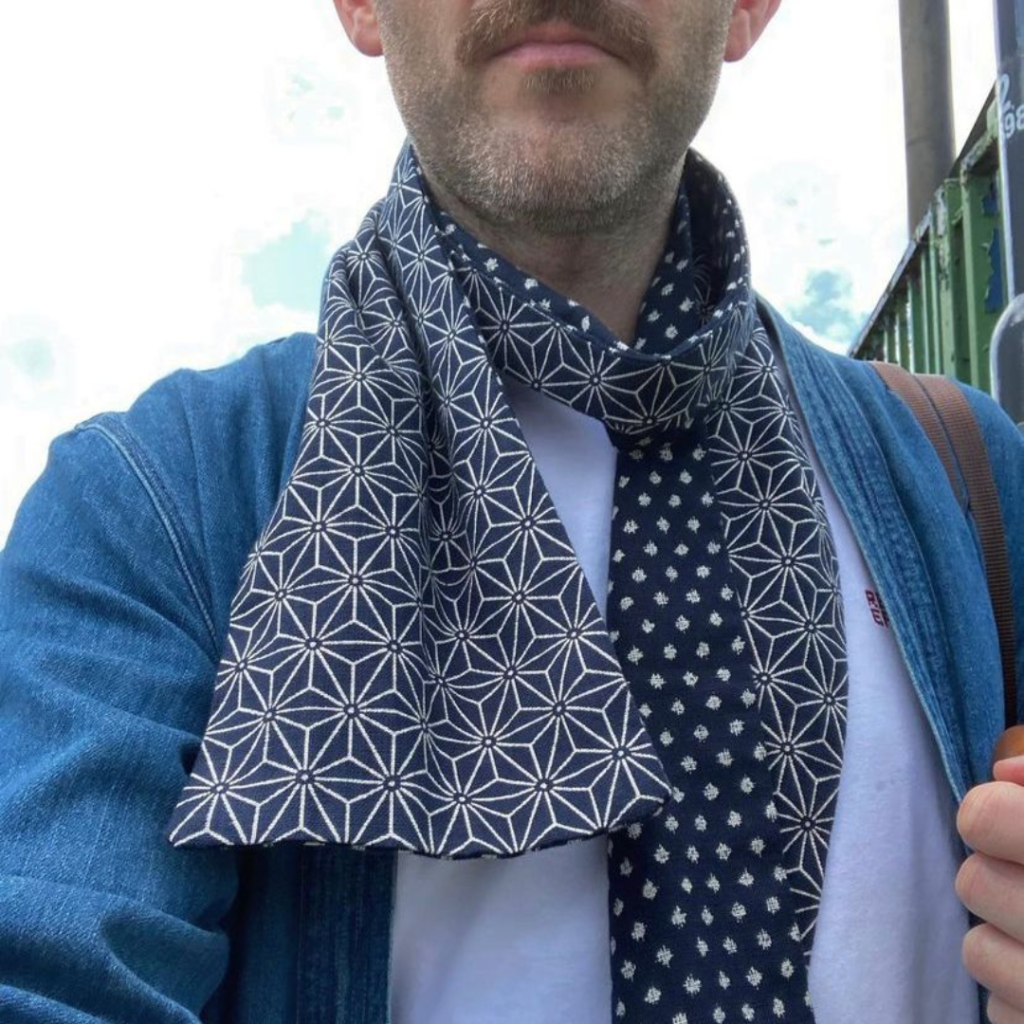 If you do not already have a scarf, then you should invest in a nice one to wear. These can make excellent accessories to your outfit by making you appear extra stylish. Give it a try by choosing a good one to wear.
Right Size
Wearing clothes that simply don't fit can be super embarrassing. After all the effort you put into your outfit, it's a shame to have an ill-fitting shirt ruin it all. You should make an effort to make sure that your most important clothing fits you properly. If it does not, then you know what to do…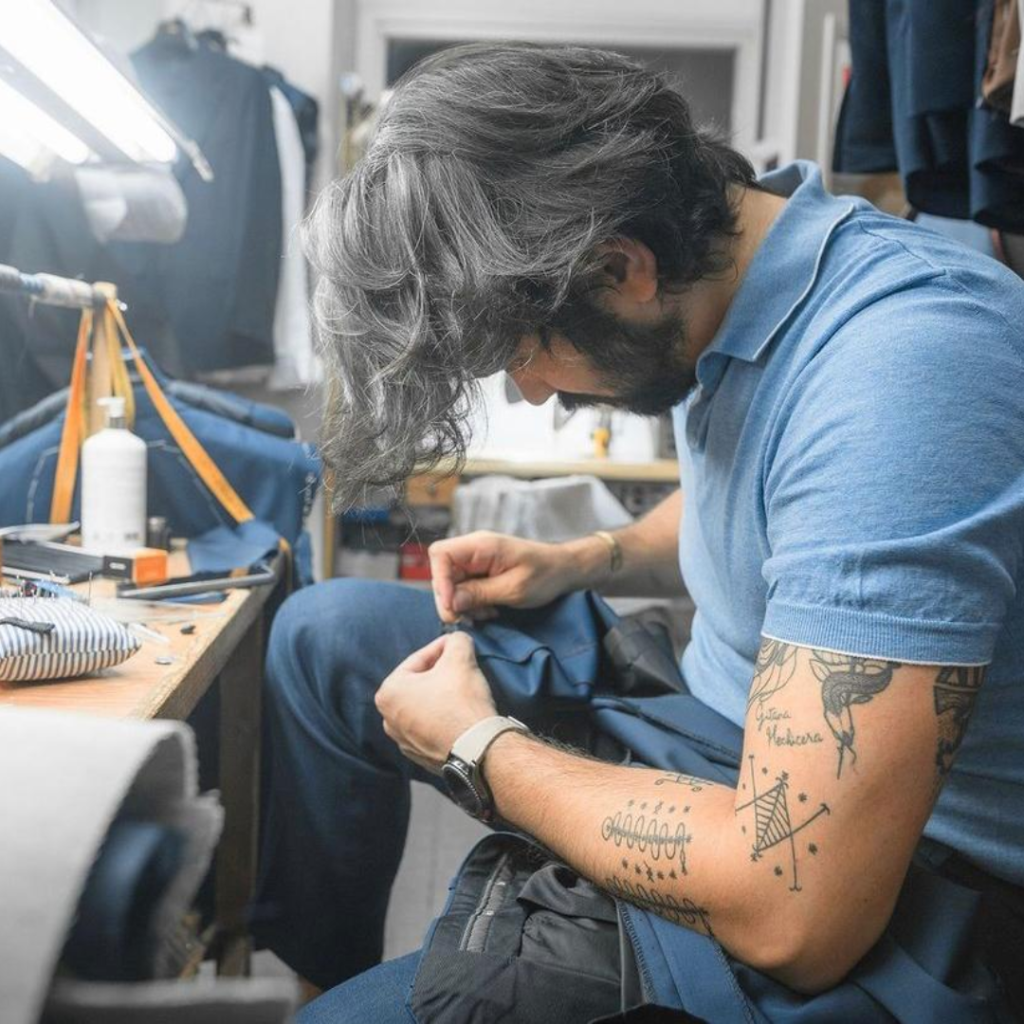 …take it to a tailor! Of course, you should only do this with formal clothing or things that are special, as it can be pricey. There is no point getting an old t-shirt adjusted, as you can just buy a better one instead.
Pocket Square
If you are rocking a suit or formal jacket, then you have absolutely no excuse not to wear a pocket square. A simple accessory like this can knock your stylish sense out of the park, so you should certainly try it.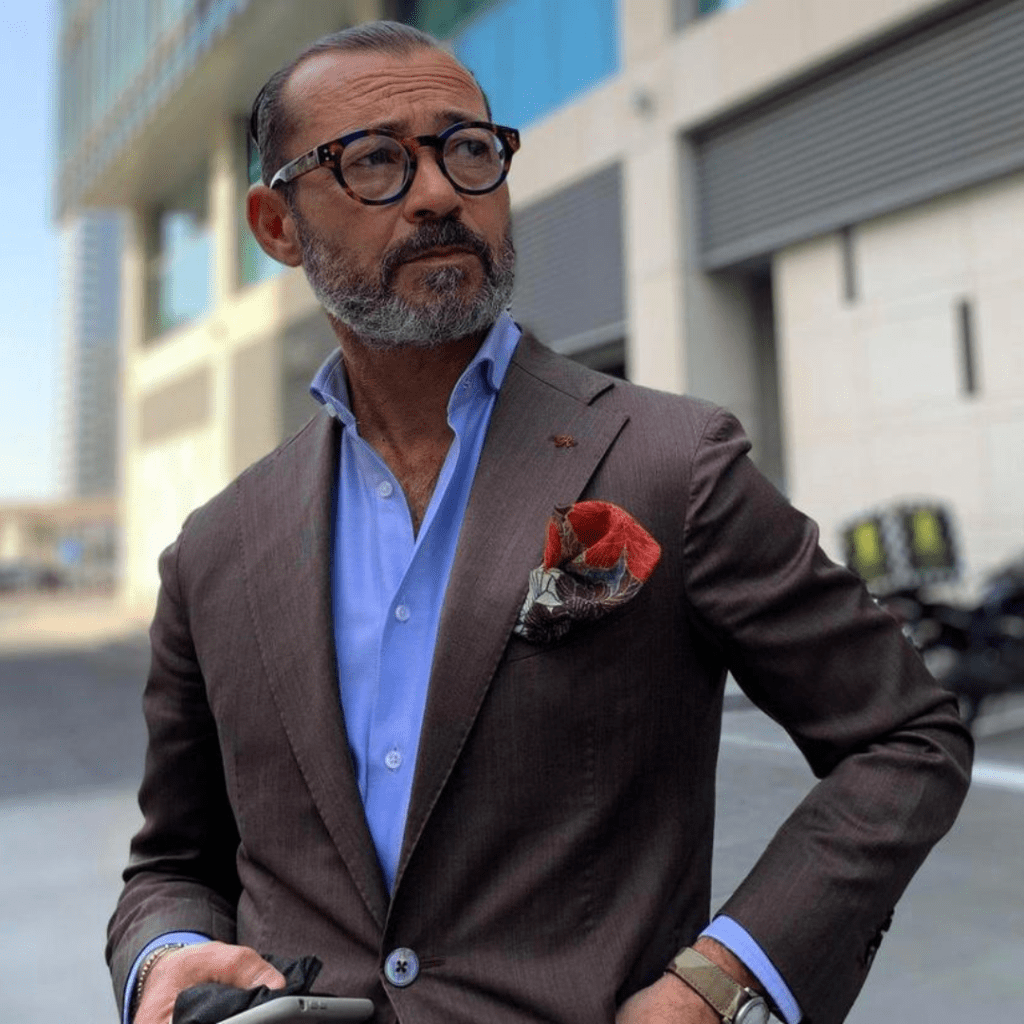 Learning how to wear a pocket square can be a little challenging, so you should check the internet for more advice. You could even try making a pocket square to wear yourself if you are feeling crafty and can work a needle!
Cary Grant
Any guy that wants to look good can turn to the movies for some inspiration. We strongly recommend watching an older flick to get a sound idea of what looks good. No actor is more stylish than the handsome Cary Grant!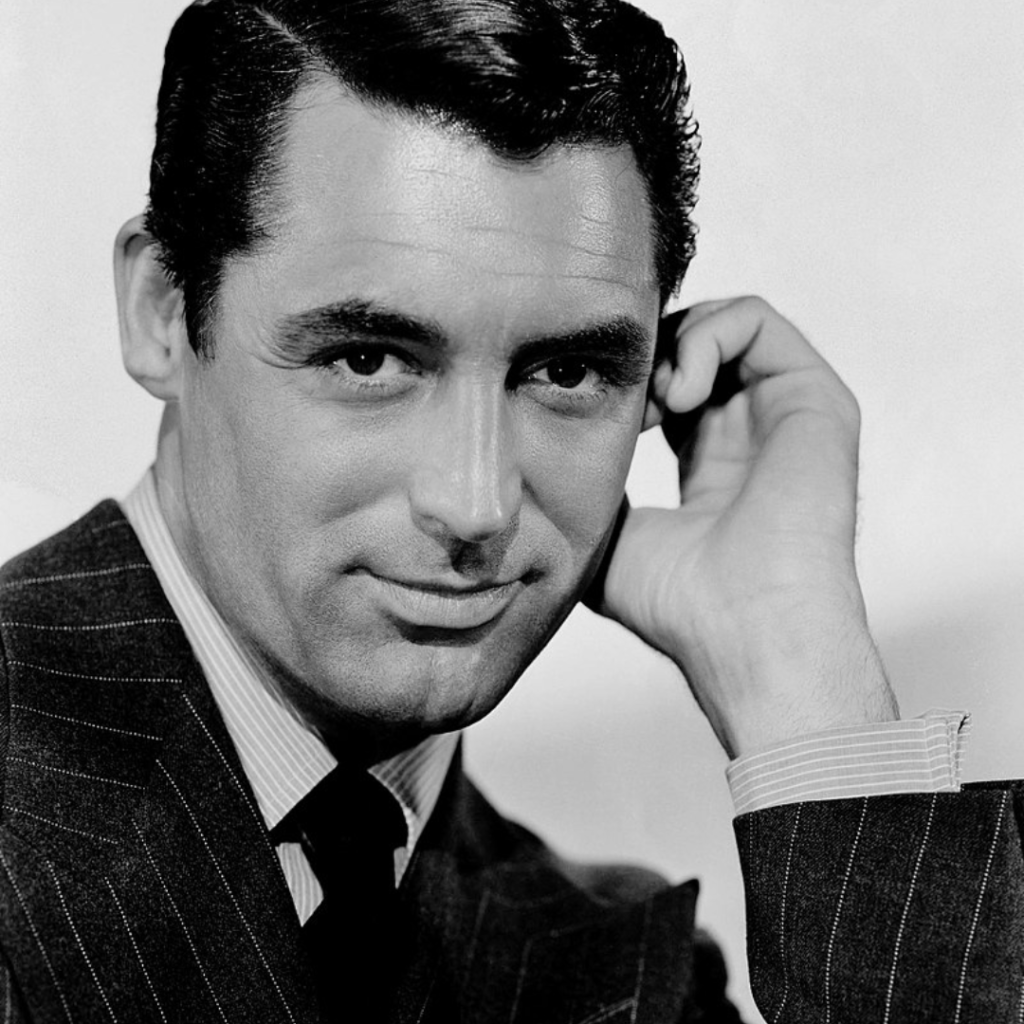 Cary Grant is the definition of "stylish," and you should try to do all that you can to imitate his sense of style. If you are ever unsure, just think to yourself – "what would Cary Grant wear?" That should answer your questions!
Matching Game
One of the biggest giveaways for someone who does not have any sense of fashion is wearing clothes that do not match. You might think that this just involves your pants and top, but there is more to it than that.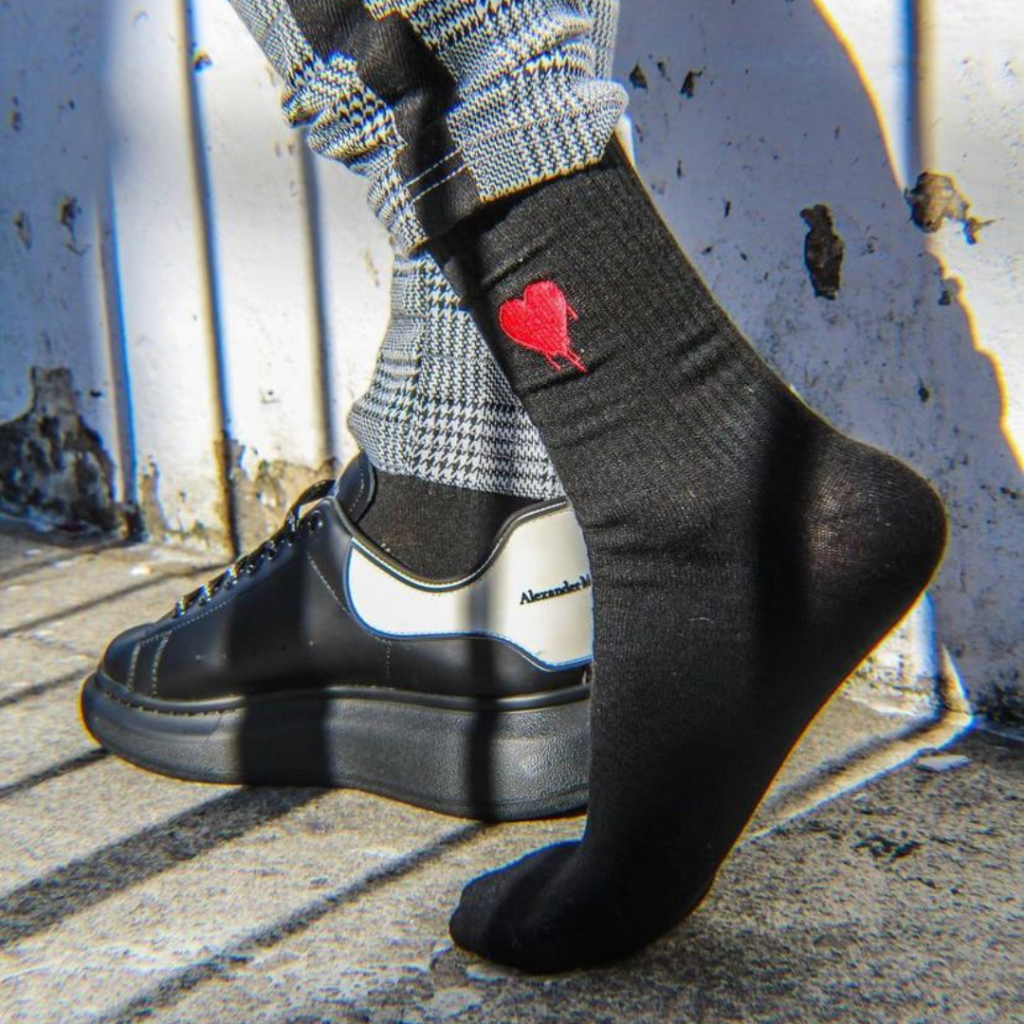 It's very important that your socks match your trousers – you never know when they might be on display! If you're feeling confident, you can try wearing something that contrasts to show yourself off. But don't do this all the time; it can get tacky as a regular feature of your outfit.
Complex Contrast
Similar to the point above, you do not always have to wear things that match. In fact, it can sometimes be helpful to try on things than contrast with each other because this helps you to change things up a little.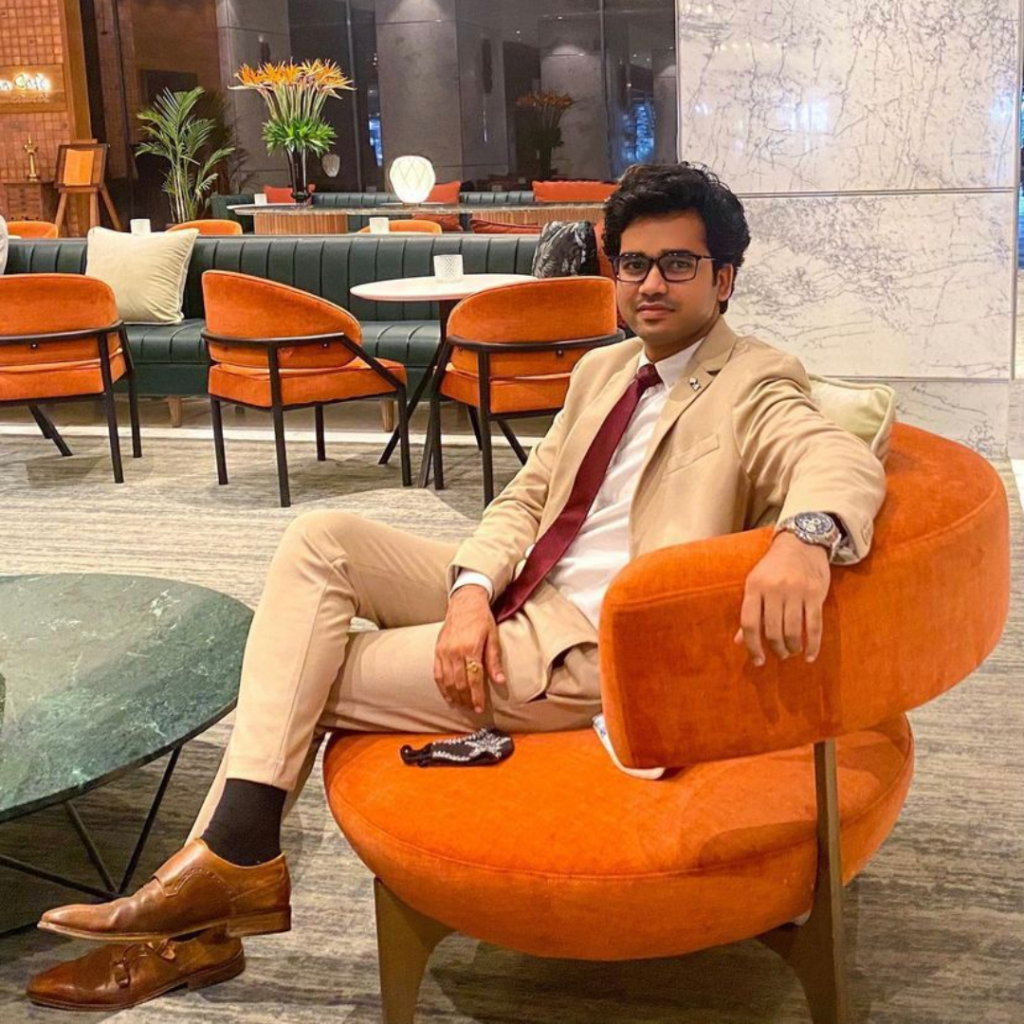 Of course, it is very easy to choose the "wrong" contrasting clothing, so you should check the internet to get an idea of the contrasts that work together. Some contrasts work well, whereas some are complete fashion faux pas to avoid!
Always Prepared
Whenever you leave the house, you might find yourself just throwing on whatever. After all, you're just going out with friends, so there's no point in dressing up, right? Do not do this – you should always dress to impress, no matter where you go.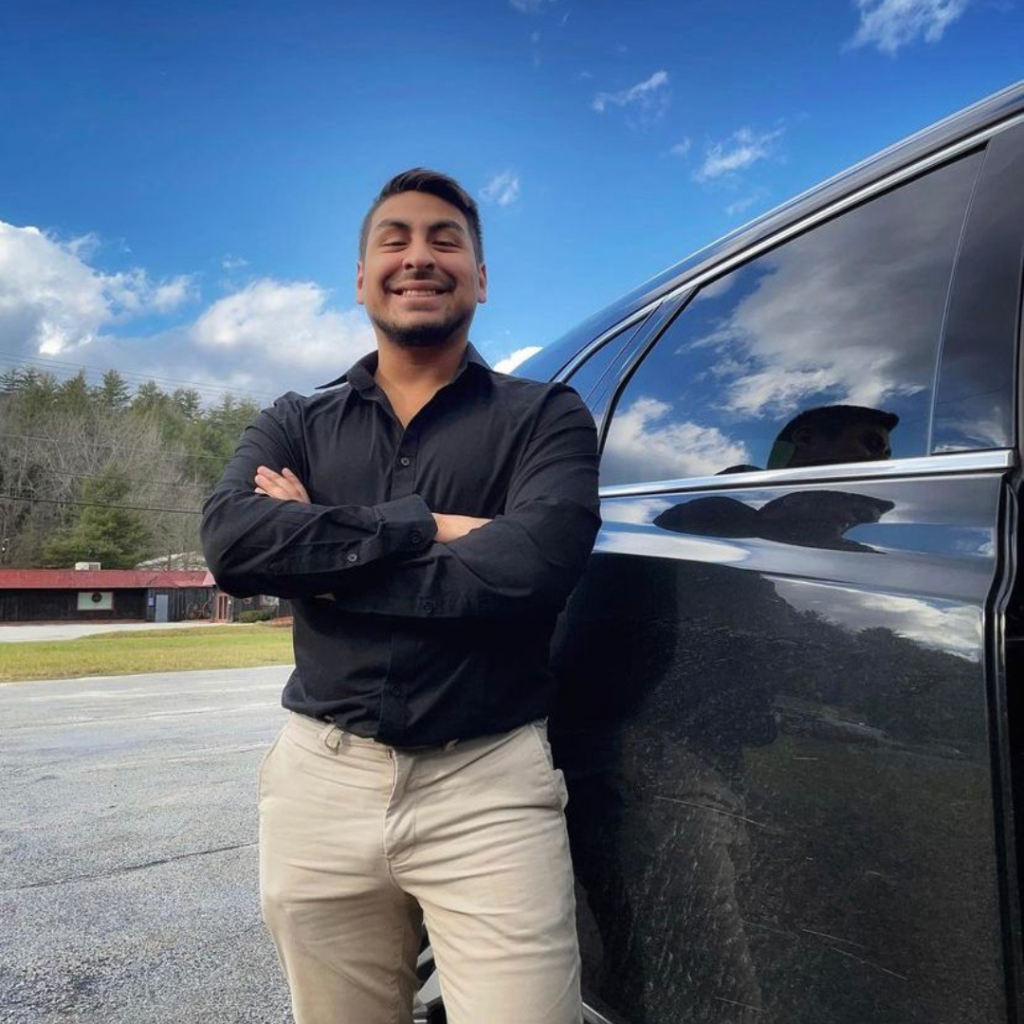 You have no idea who you might bump into, and you never know where you could end up. Dressing like you are going to a fancy restaurant tells people that you have got some good plans and makes you look good.
Shoe Shining
If you have some nice shoes, then you need to get these shined to keep them looking good, and you should do this often. But how often is often enough? You might be surprised – at least once a month.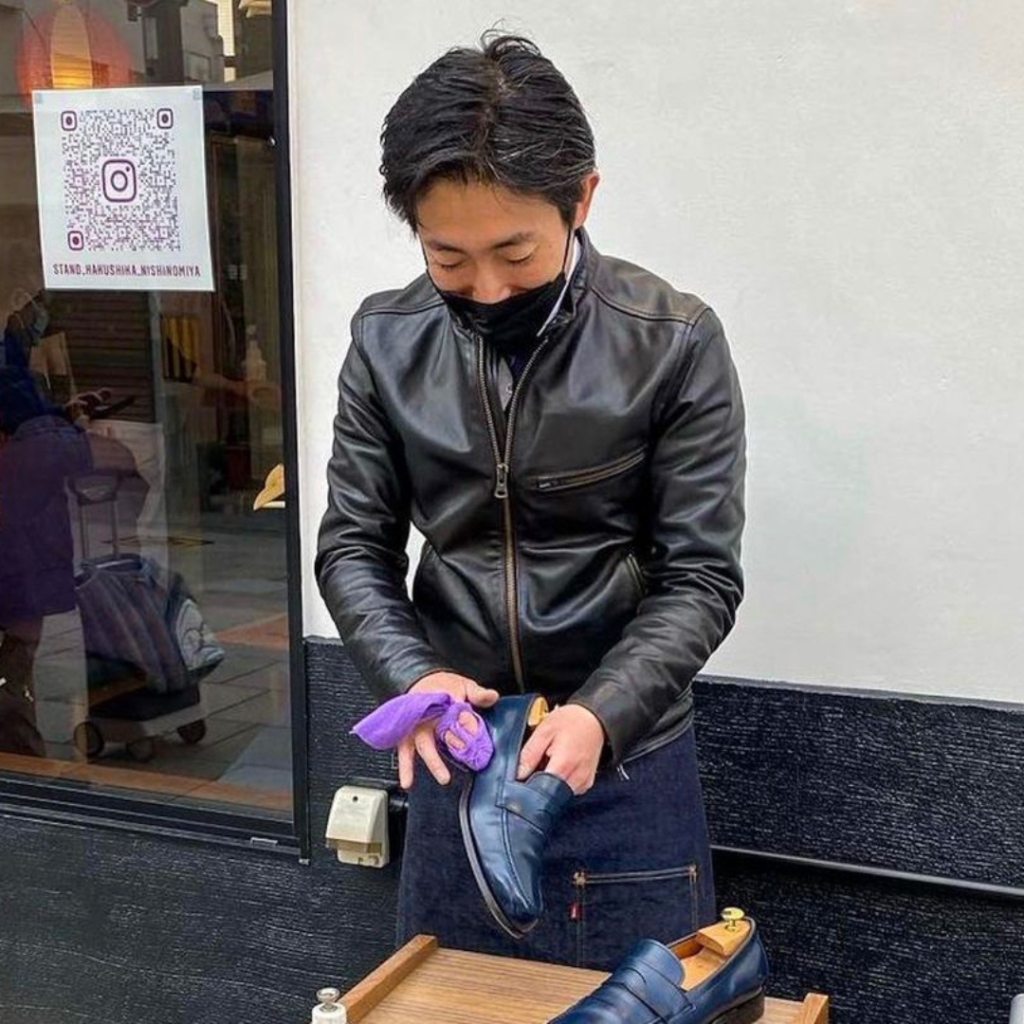 If you do it any more frequently than this, then you run the risk of damaging the material your shoes are made from. If you don't do it enough, your shoes will look scuffed and damaged. Keep them looking clean with a monthly shine!
Graphic Tee
All of us probably have at least one graphic tee in our closet. Well, you should keep it that way – or throw it out! Graphic tees are only good if you are going to a concert or need something casual.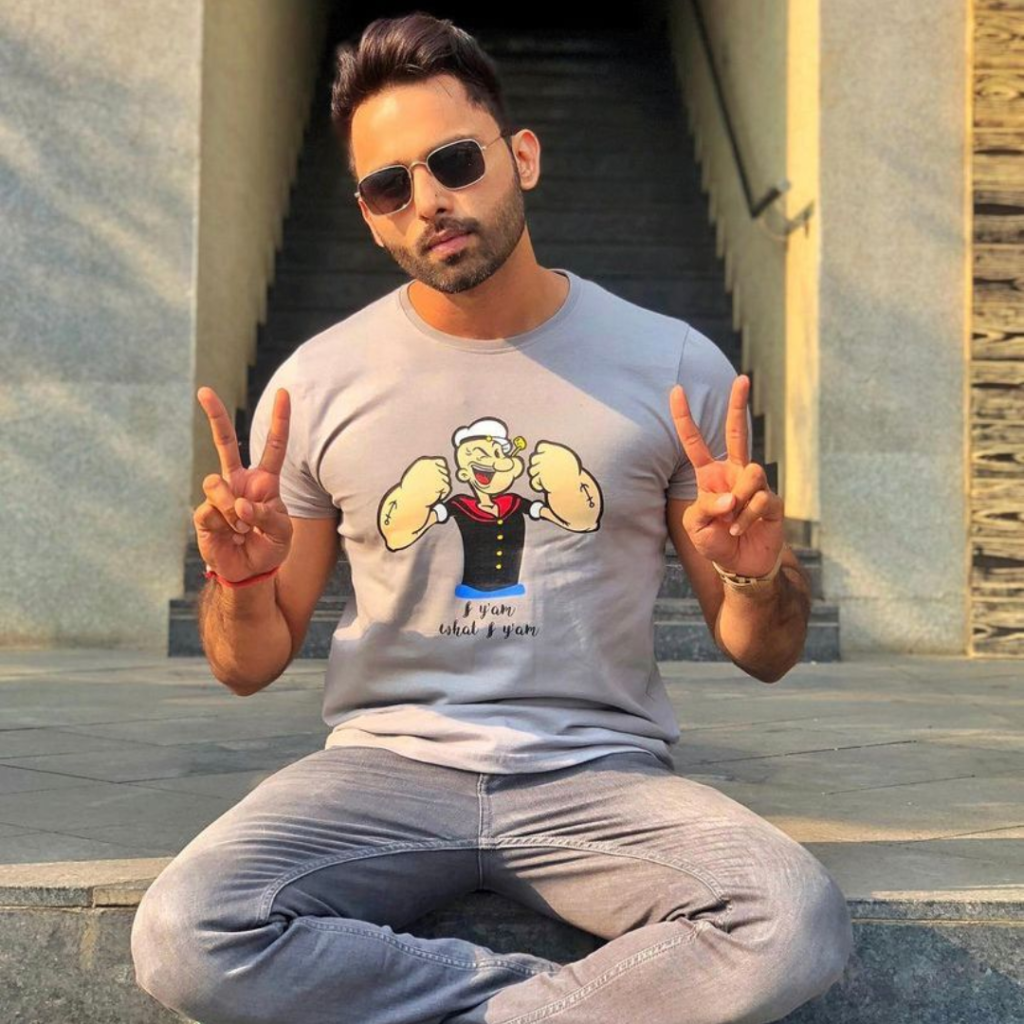 These are absolutely the only times that you should wear one of these shirts. You should try investing in a t-shirt in a solid color, or perhaps a nice polo shirt. These are both much better options to choose from.
Cleaner Wallet
It goes without saying that most men have a wallet – if not, make sure you invest in a nice one now! It can be pretty tempting to shove everything that you have in there, but you need to avoid this.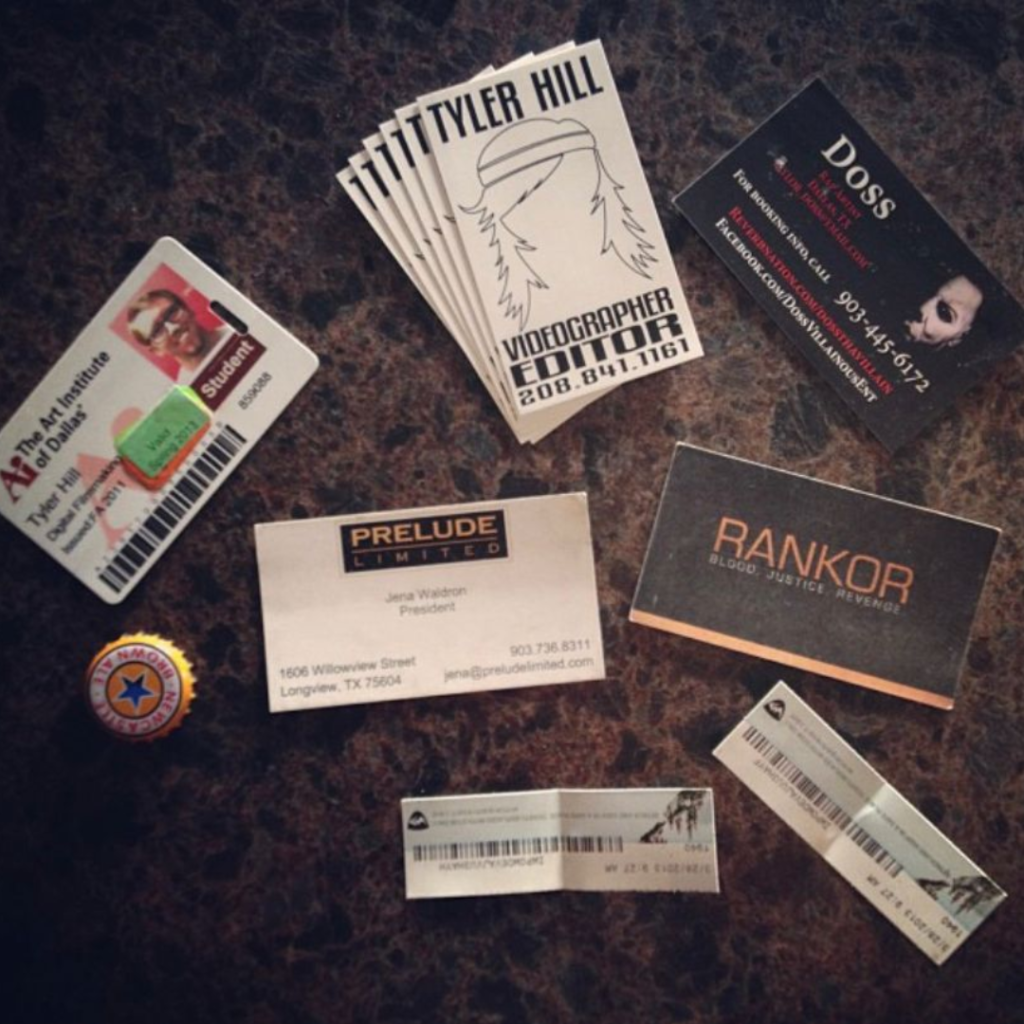 Get into the habit of cleaning out your wallet on a regular basis. There is no need for you to keep any old cards or tickets in there! It can also damage your wallet, so you should try to keep things nice and organized.
Cool Cuffs
Here is a mistake that many guys make – your trouser cuffs need to end above your shoes. You should make sure that the cuffs never go past the top of your shoes, as this is a big fashion no-no.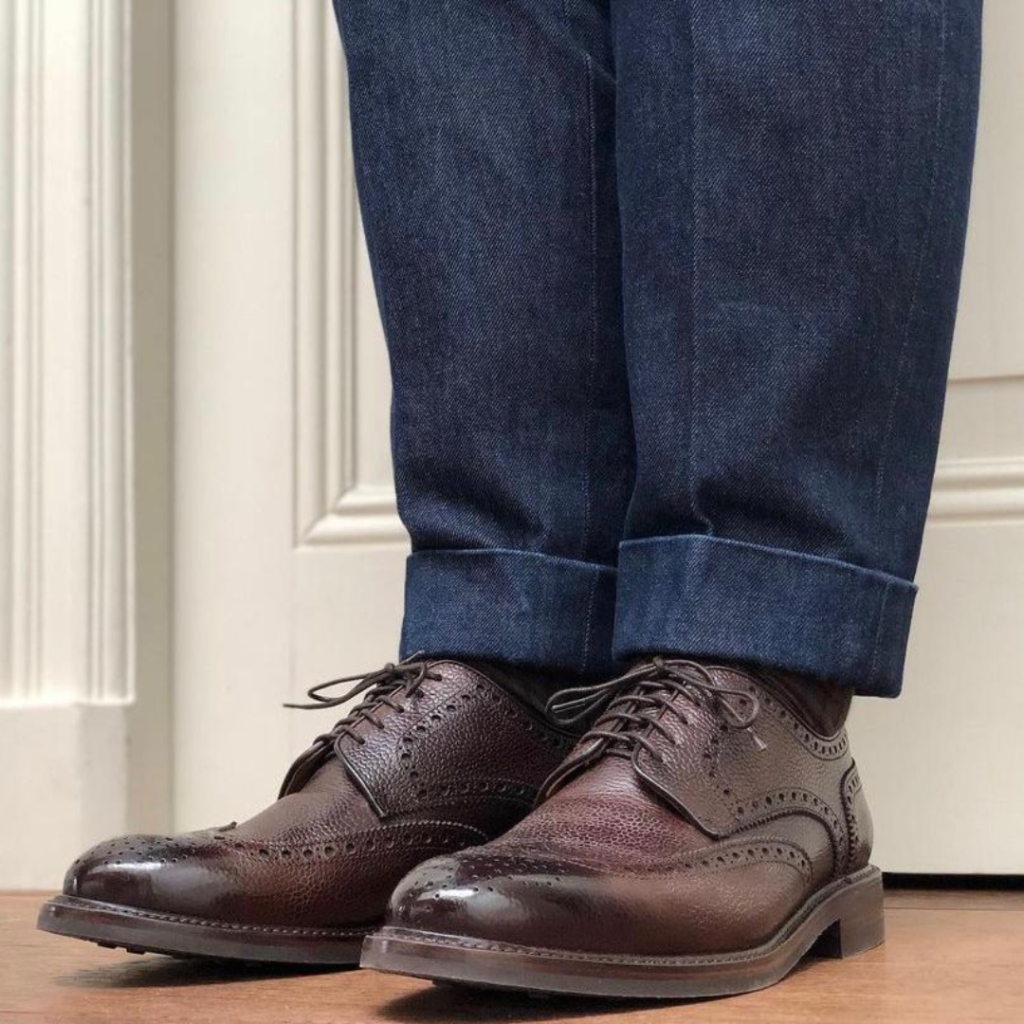 Instead, the cuffs of your trousers need to rest on the tops of your shoes. Also, there should not be a gap between them. It can be pretty easy to forget this, so get it right the first time if you want to look good!
Nice Necktie
If you need to wear a tie for work, then we recommend that you try getting a necktie. Even if you do not need to wear one – you should do it anyway! They look fashionable and are a frequent style choice for a reason.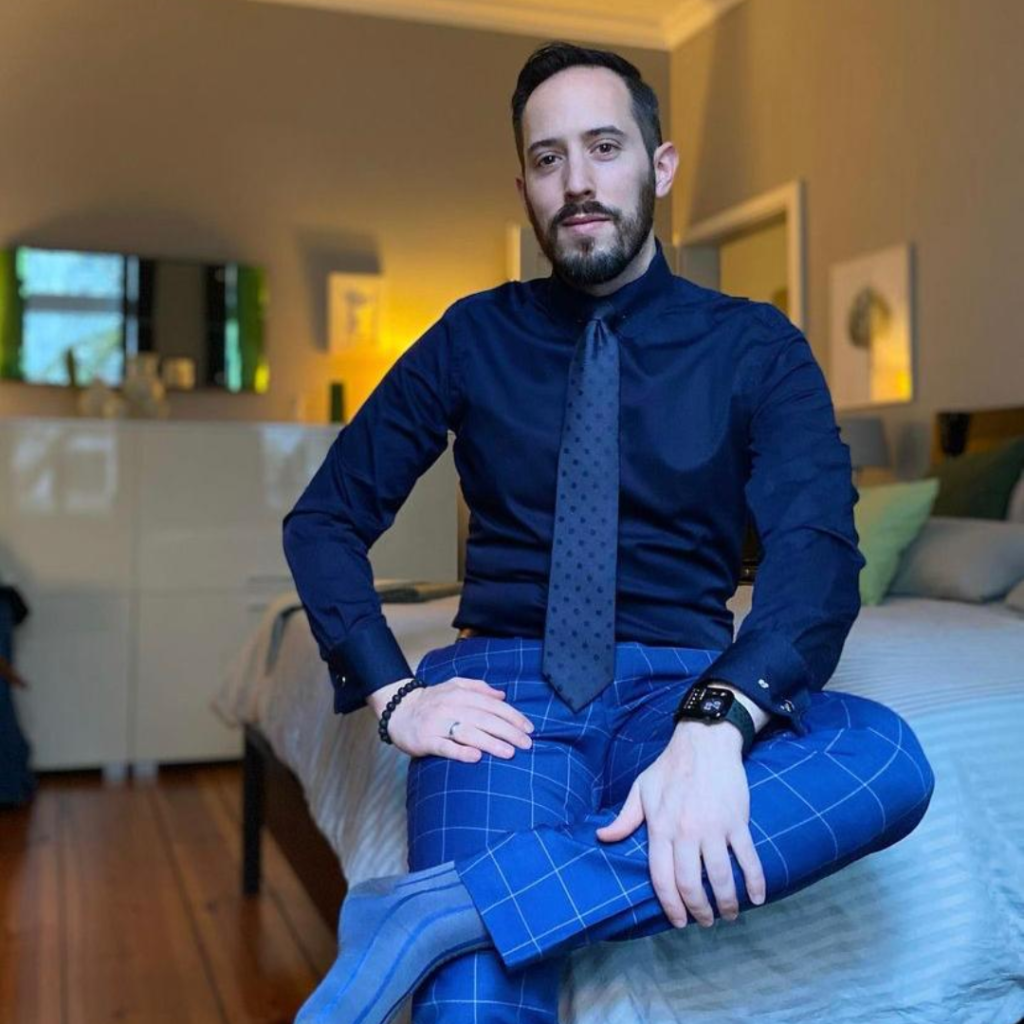 Neckties help to make you seem very professional, and people will see you as a man-about-town. This can massively improve your sense of fashion and give you a sense of confidence, no matter where you are going. And with a variety of neckties, you can easily change up your wardrobe.
New Tastes
There is absolutely no point in sticking to the same old thing for fashion advice. If you only get fashion advice from one source, then you are going to be stuck with wearing the same old things, which is never good.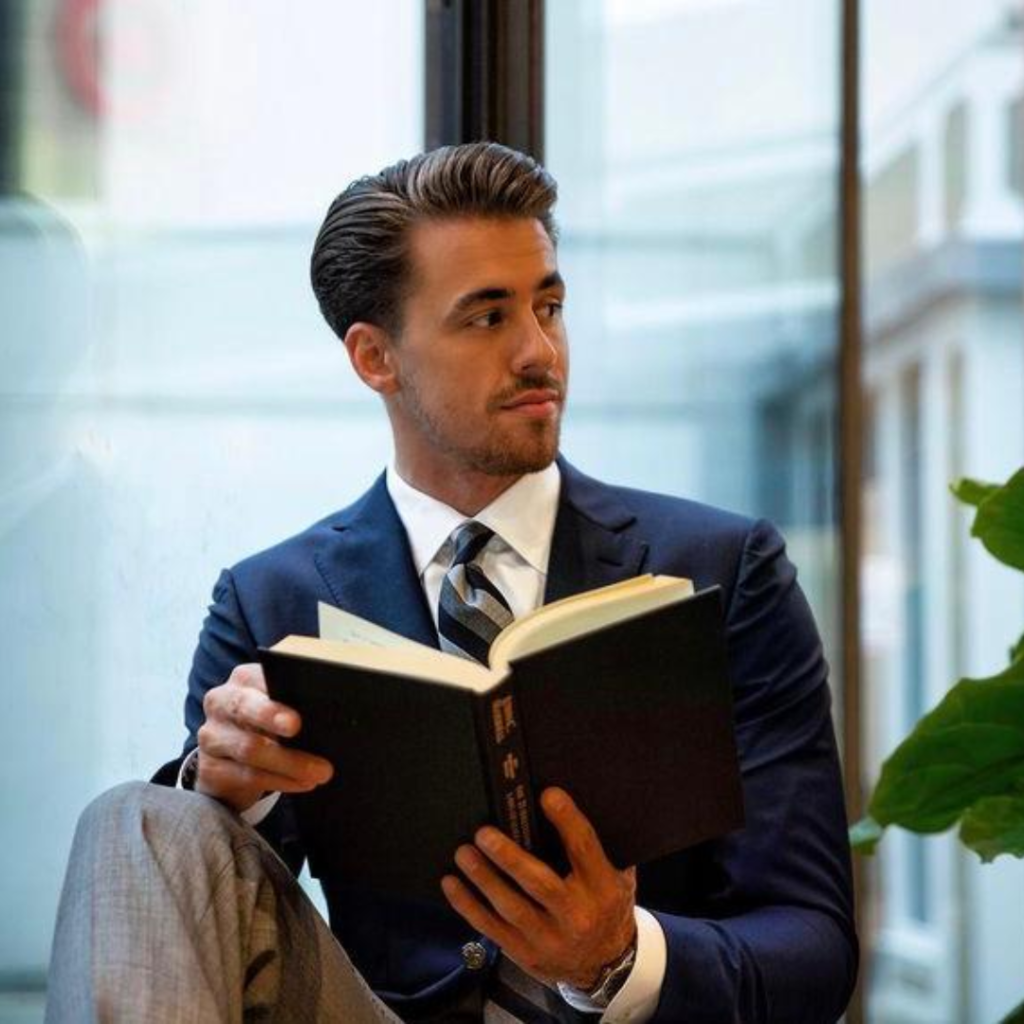 Try opening up a different book or checking out a completely new magazine for some fashion advice. It does not matter too much if the source material is old, as there are some fashion tips that never go out of style.
Wicked Watch
Another great accessory to add to your list is a watch. Not only is it practical, but it can also spruce up your outfit. Just make sure that the watch you choose matches your business suits. Like many other accessories, it's important to avoid clashing styles.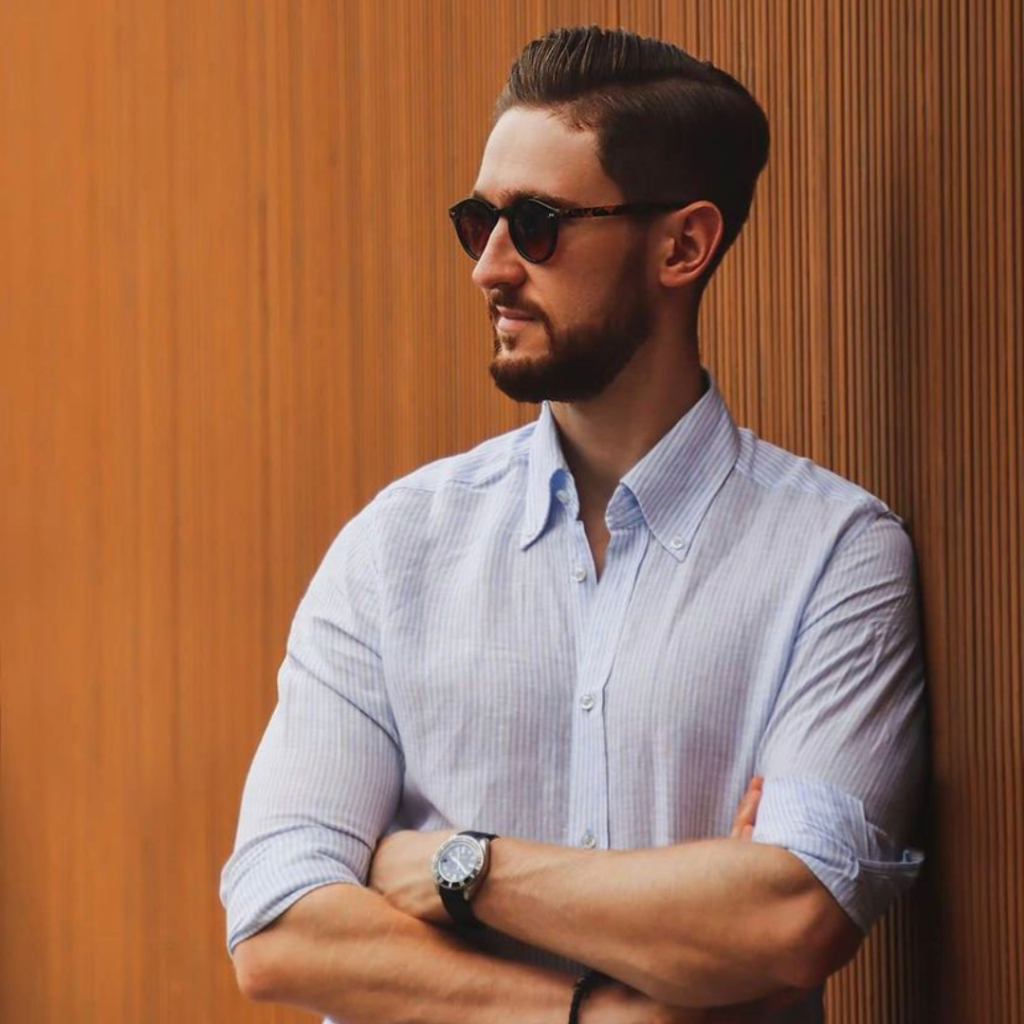 You should also try to avoid smartwatches or digital watches, as they do not always look professional. Instead, invest in a classic analog watch to help you to give off vibes of sophistication. Everyone will think you are super cool!
Favorite Piece
If you have a favorite item of clothing, then you should give this next piece of advice a shot. Write down the size of it, whether it is a good shirt or nice pair of pants. It will be useful for future shopping trips!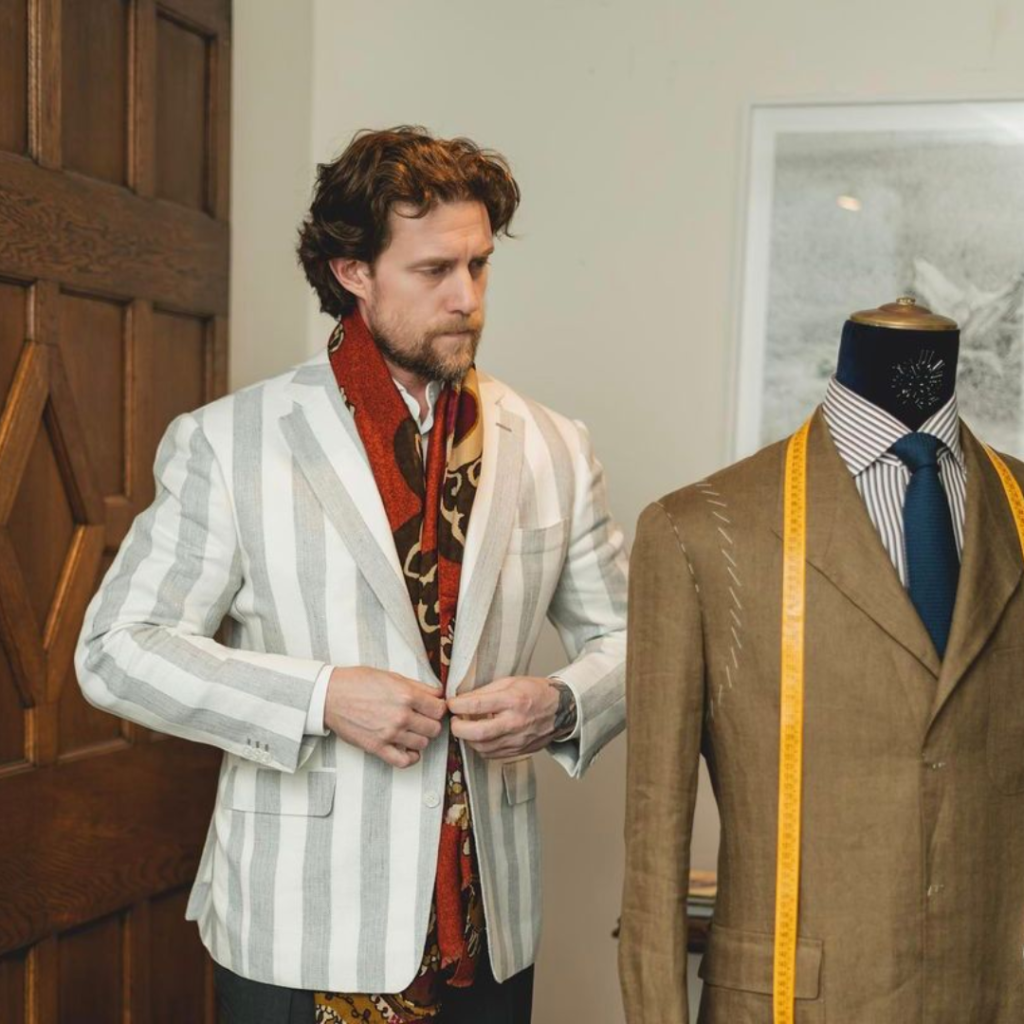 After all, your favorite shirt is likely going to be something that fits you, so you have something to use as a reference. Just make sure to follow our other pieces of advice on this list when buying a new item!
Bye-bye Buttons
It's pretty common to see men wearing suits with button-down collars, but we strongly recommend that you don't end up being one of these guys! Button-down collars just look downright unprofessional, so you should certainly avoid them. Instead, try this tip…
If you are wearing a suit, then get a shirt without these collars. Yes, it can be a little more difficult to keep your collars down, but your sense of style is so much better without them. Just wear a tie instead.
Caught Slackin'
Here is another great outfit combination for you. All you will need for this one is a good pair of slacks and suspenders – just make sure the slacks don't have any belt loops. Strap on the suspenders, and voilà!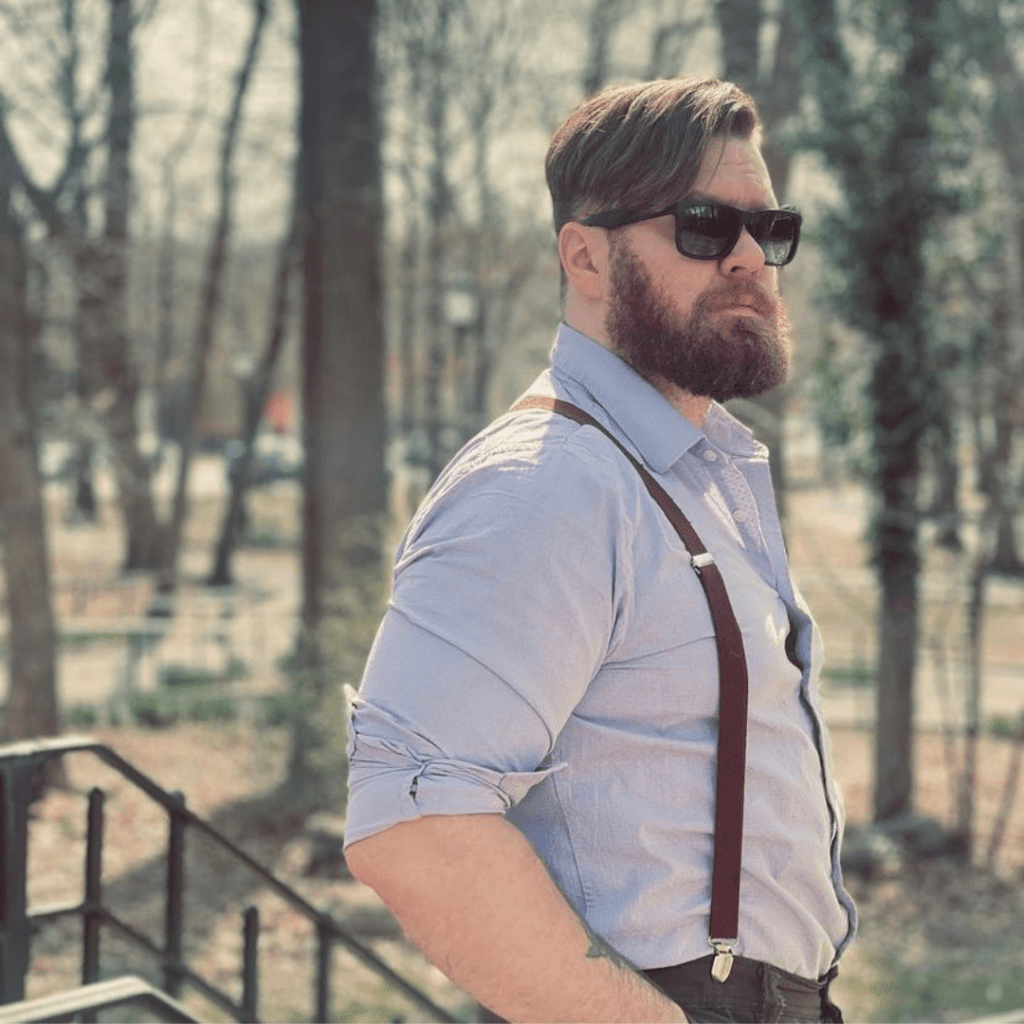 You have an amazing outfit! Why not try adding a few accessories like the guy in the picture above, such as a fancy pair of shades? And don't forget to have those cuffs rolled up in a stylish way, too.
Cool Cologne
Our last entry for this list is probably one of the most important – cologne. No matter what clothes you are wearing, cologne is the one thing that can immediately change the way that people see you. So next time you go to the shop, get yourself a nice one.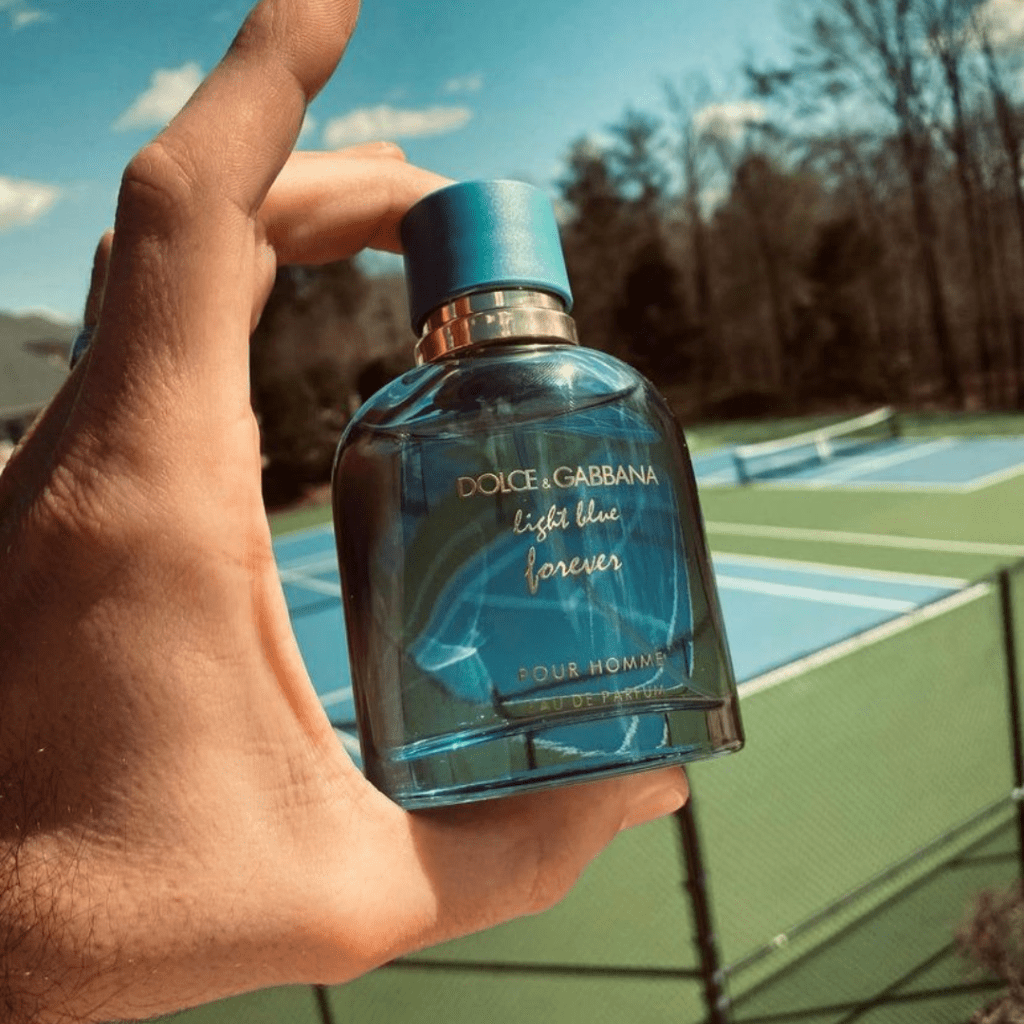 If you are not sure which one to go for, then you should take a trip to your local department store. Many of them will have smell testers that you can try to get the right scent. It'll work wonders to pull your outfit together.