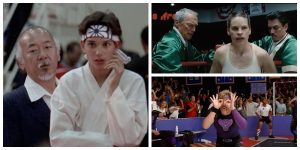 40+ Sports Movies That Teach Us The Real Definition Of Winning
By Aayush G
---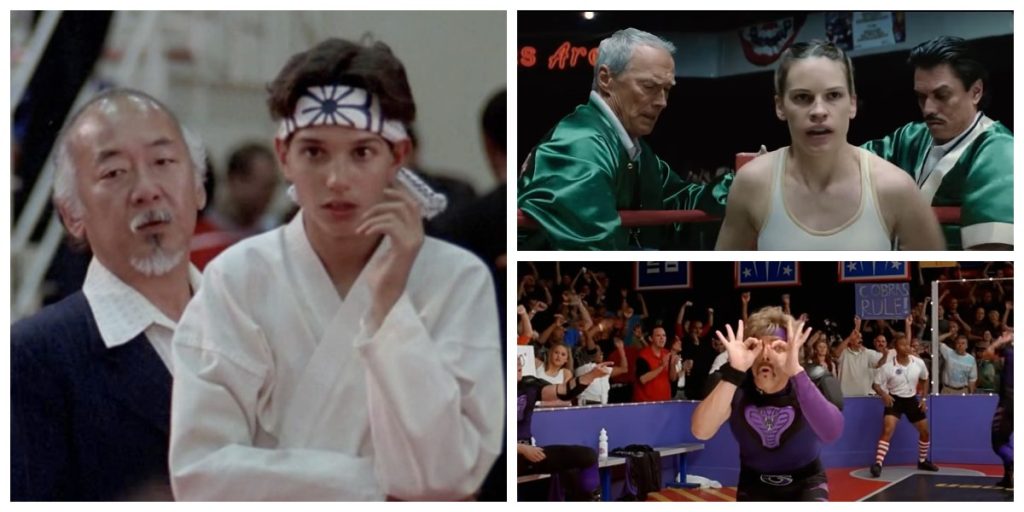 Movies are an essential part of our lives, especially after the pandemic locked us inside our homes for so long. Some folks like suspense, while others like comedy. But, there is a genre out there that everyone appreciates. Yes, these are sports movies. This is not because everybody loves sports, but because they are about more than just winning. They give us insight into the life of an athlete and show us the struggle of being human. But, good ones can be difficult to find, and there are many underrated gems that haven't managed to capture a wide audience. That's why we are here with our list of 45 sports movies that you should watch at least once in your life.
Rocky (1976)
This film got awarded the Oscar for best picture, and there was something that made the audience go crazy around this masterpiece. To us, that thing was Sylvester Stallone's excellent acting! The way he did justice to the character is an example for many upcoming actors.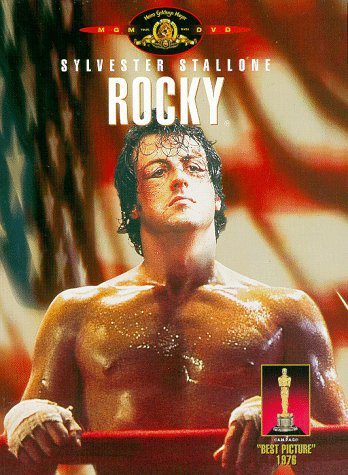 The film is based upon Rocky, who went from rags to riches in his athletic journey. Many guys went into boxing just because they liked how it was portrayed in the movie. The producers made Rocky with a budget of $1.1 M (million), and it collected a whopping $225 M at the box office.
The Sandlot (1993)
The Sandlot is the movie you need to watch if you love baseball because the way it is presented will make you laugh and love the game even more than you do now. The movie revolves around Scott Smalls, the lead in the film, and his journey to make new friends and learn the game.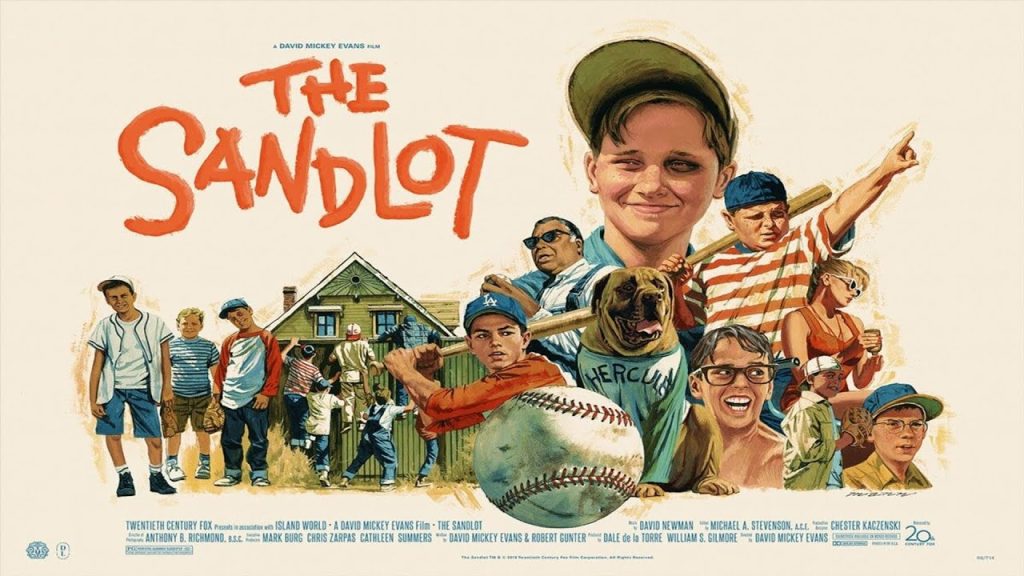 It is a great movie to enjoy with family because of its humorous yet exciting plot. You don't even need to love baseball to enjoy it. It made more than $34 million in revenues worldwide, making it a commercial hit. Watch it and relive your childhood with Scott again.
Goon (2012)
Goon is the perfect example of our belief that sports movies are not just about sports. This movie is an ideal blend of sports with comedy with a pinch of life lessons. Watch it with your friends or with your family, and you won't regret it.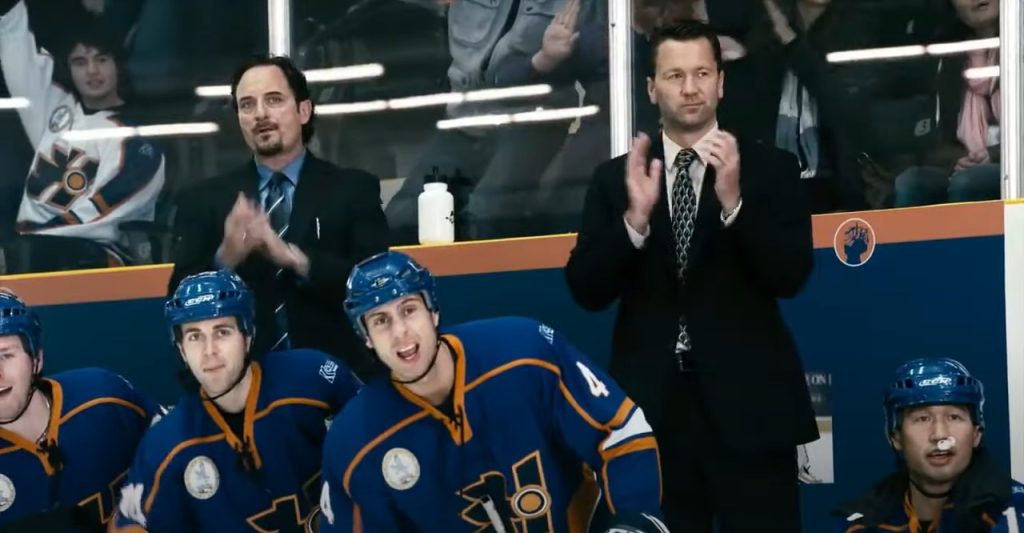 The movie's plot is also quite intriguing. Seann William plays Doug Glatt, who is inferior in his family because everyone is successful despite him. He goes from a bouncer in a club to an enforcer in an Ice Hockey team in this 1 hr and 40-minute masterpiece.
Without Limits (1998)
Despite not being a commercial hit, this film is a must-watch for every aspiring athlete because of how beautifully it portrays the relationship between an athlete and his coach. Robert Towne gave complete justice to the film with his direction.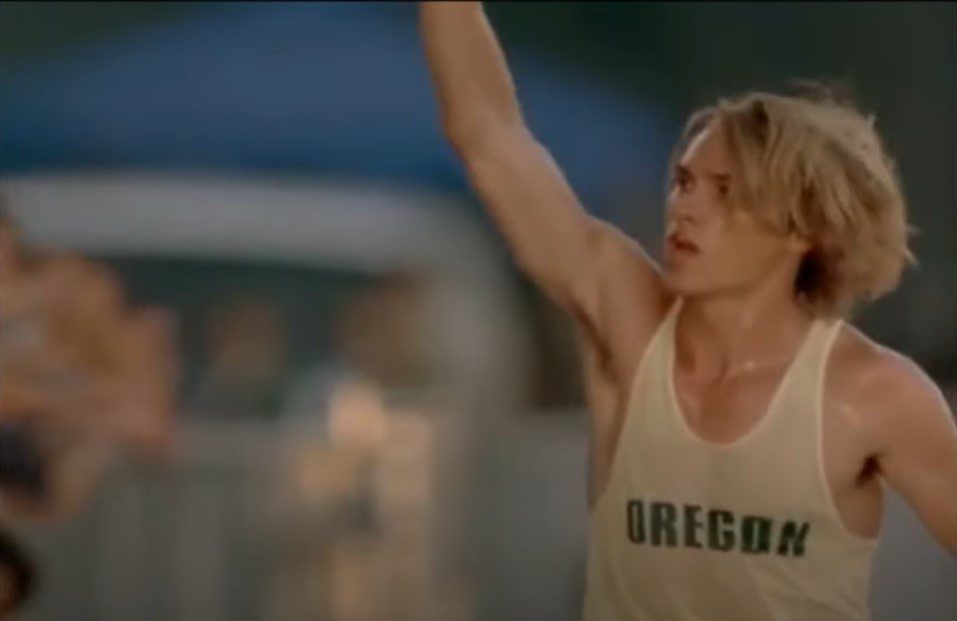 Without Limits is based on true events between a record-holder athlete named Steve Prefontaine, his coach, and the Co-Founder of Nike, Bill Bowerman. It received positive reviews from critics who got the chance to see and review the film.
Senna (2011)
Asif Kapadia, an Oscar-winning director, put his best foot forward with the making of this movie, which is considered a masterpiece in itself. Senna tells us the tragic story behind the life and death of Ayrton Senna, who died while racing in Formula One.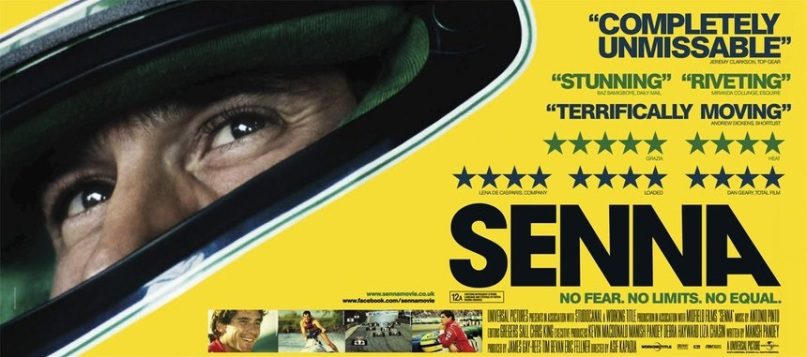 The movie is a must-watch even for those who are not into cars and racing because this tells us much more about life behind the sport. Senna gives us insight into a racer's mind and tells us how we can truly live in the moment.
The Longest Yard (1974)
The Longest Yard is a classic comedy that people still enjoy in today's era. It tells us the story of a former NFL player who gets assigned the task of forming a team of inmates to play against the guards in a soccer game.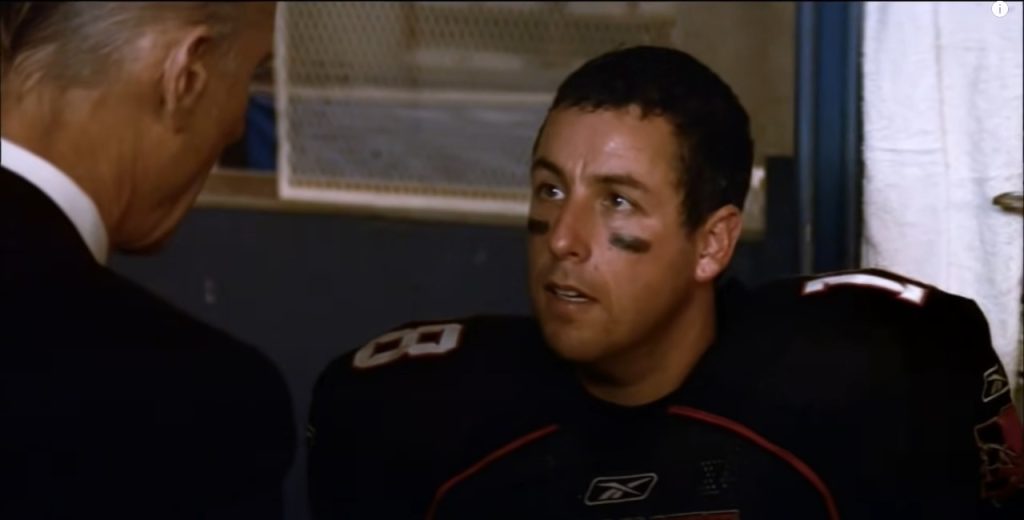 Burt Reynolds beautifully enacted the character's feelings and put life into and depth into the character to an extent. Another unique point in the movie is the inclusion of real football celebrities like Ray Nitschke, which makes the experience of watching it more genuine.
Talladega Nights: The Ballad of Ricky Bobby (2006)
We know you love them, and we do too. That's why there is a spree of sports comedies on the list. Take this one as an example. Talladega Nights, for us, is one of the funniest movies Will Ferrell has ever done, and we believe you will think likewise.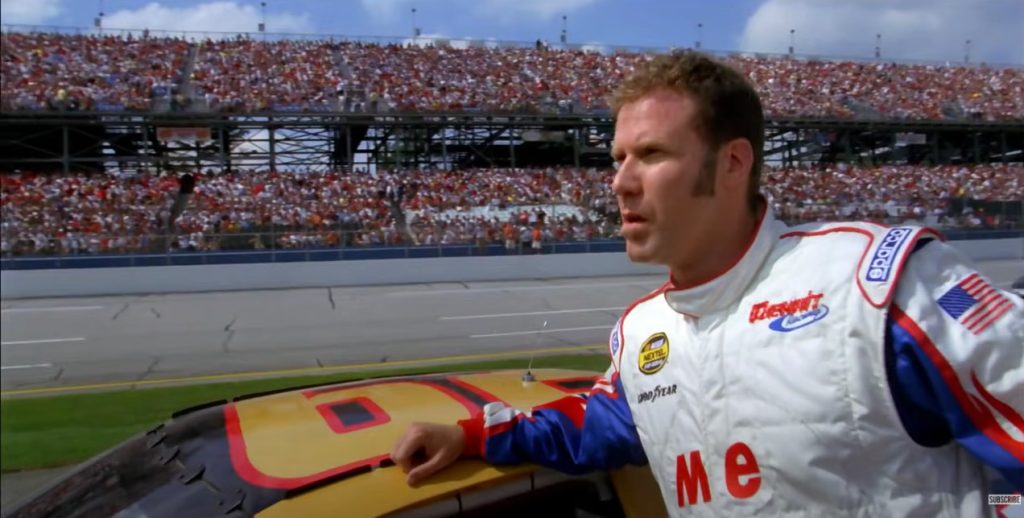 The plot of the movie is relatively simple. It tells the story of a Pro Nascar driver who becomes out-thrown by another popular driver. Because of this, the quest to the top spot is their goal throughout the movie, but it is truly unique because of its comic timing.
Ali (2001)
We think this is a film that needs no formal introduction—the legendary story of the legend himself, Muhammad Ali. The boxing champion is cherished by many and prayed by millions, which is exactly why producers made a movie about him.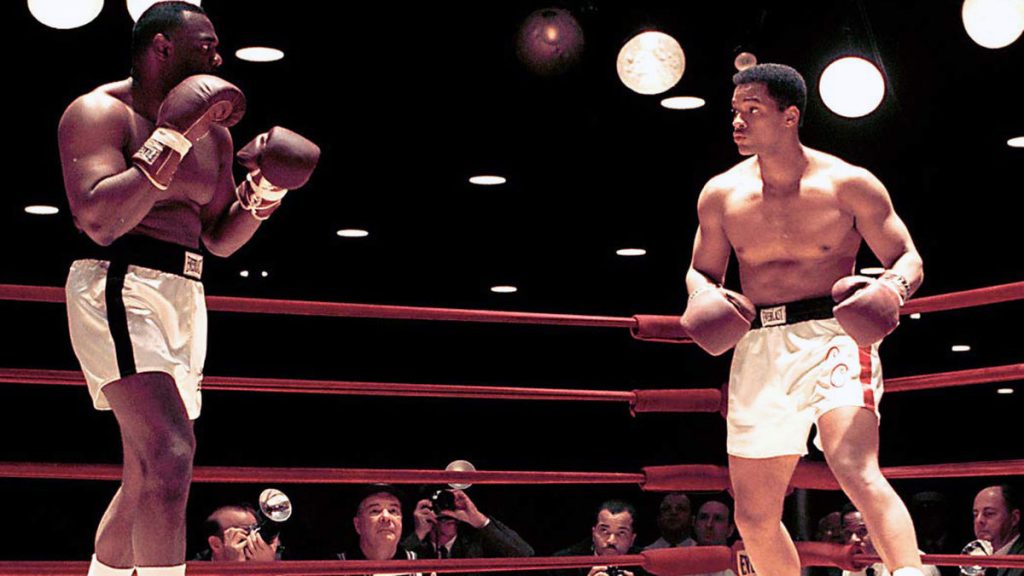 This film is one of the best in Will Smith's career, and to support him, it houses many acceptable names like Jamie Foxx and Jon Voight. The boxing skills presented in this movie are as close to reality as they could be, and there is not a single point where you would feel that it is being enacted.
Raging Bull (1980)
Raging Bull stands tall as one of the greatest sports movies ever produced. It has all the elements of a great film: great acting, marvelous plot, and exciting cinematography. This film does contain violence, so viewer discretion is advised.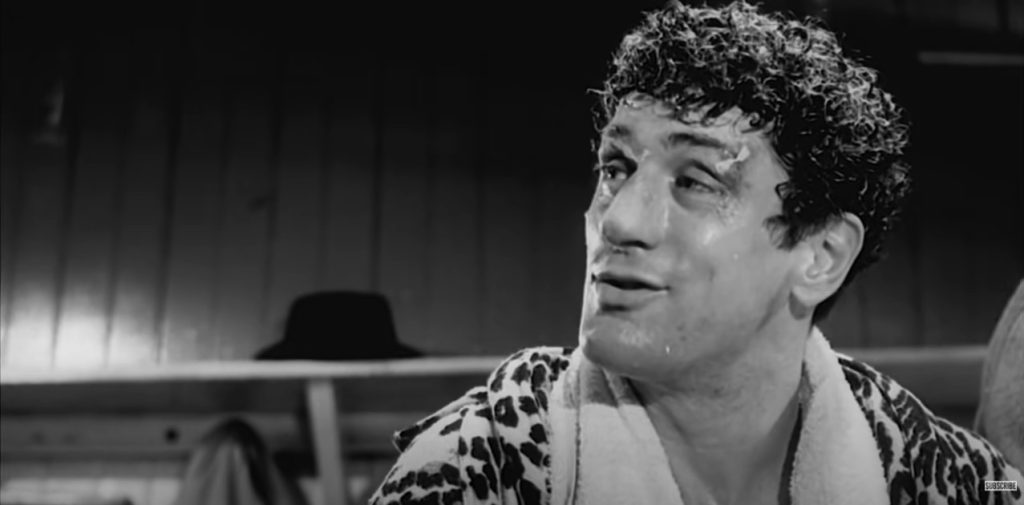 The film tells us about the story of Jake La Motta, who struggles on his way to becoming a middleweight boxer, and once he becomes one, he loses it all again. Many praise Robert De Niro for portraying the character beautifully, and it's a must-watch.
Rudy (1993)
The power of will is the foundational message of the film. Rudy Ruettiger, a boy from the lower middle class, has big dreams of getting into the Notre Dame University Football team, but he doesn't have the money to do so.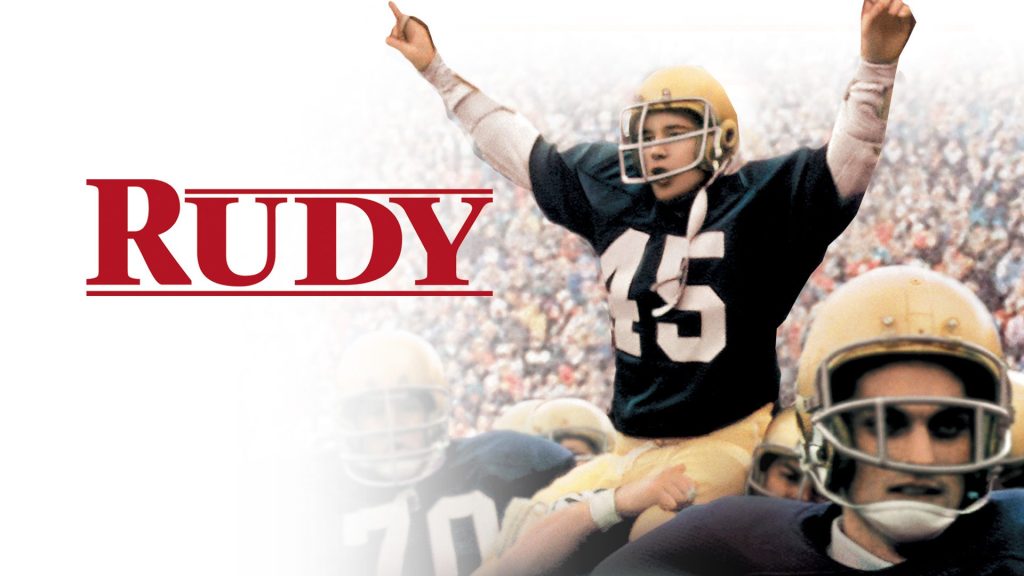 Rudy showcases the boy's struggle in a very inspirational way, which translated to be very motivational for those who watch it. The film was shot on the beautiful campus of the University of Notre Dame and is the first movie to do so.
Miracle (2004)
Based on a true story, Miracle tells us about Herb Brooks, an American coach who received a big responsibility on his shoulders to build the team for the 1980 US Men's Olympic Hockey. Let's just say he does nothing short of a great job.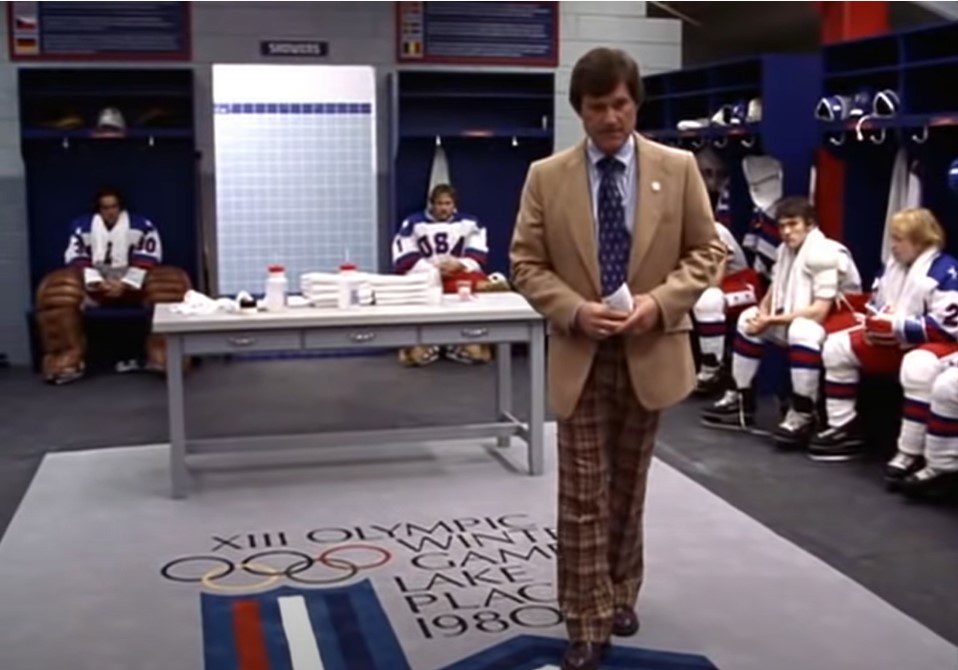 Will he be able to get the gold for the nation, though? Watch the movie to find out. This movie carries true patriotism and will make you proud to be an American. That's the reason why it is considered one of the best uplifting and inspirational films.
Friday Night Lights (2004)
As another true American story, Friday Night Lights takes you back to the beginning and the golden days of college football. A team of college students needs to train hard to win the title for their town. However, their luck says otherwise.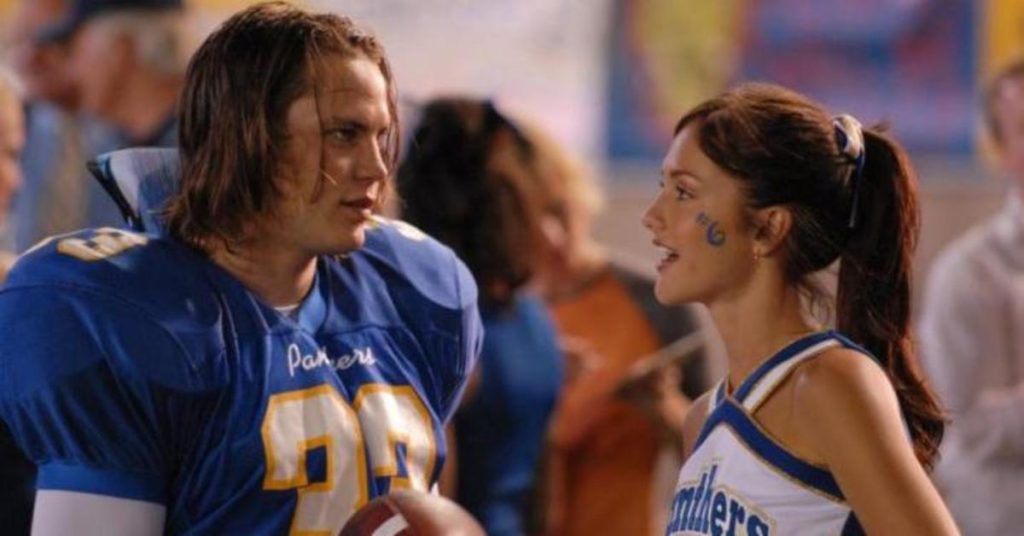 The movie portrays all the emotions for any football player to connect with it. Whether it's the acting, storyline, or enthusiasm for the game, Friday Night Lights has it all. It's a must-watch with friends and family, and it will indeed move you.
The Wrestler (2008)
The Wrestler is the story of Robin Ramzinski (played by Mickey Rourke), a wrestler that is fighting against time due to his age, and he tries to regain his fame by winning the 1980's heyday. However, the journey to do so is a tough one.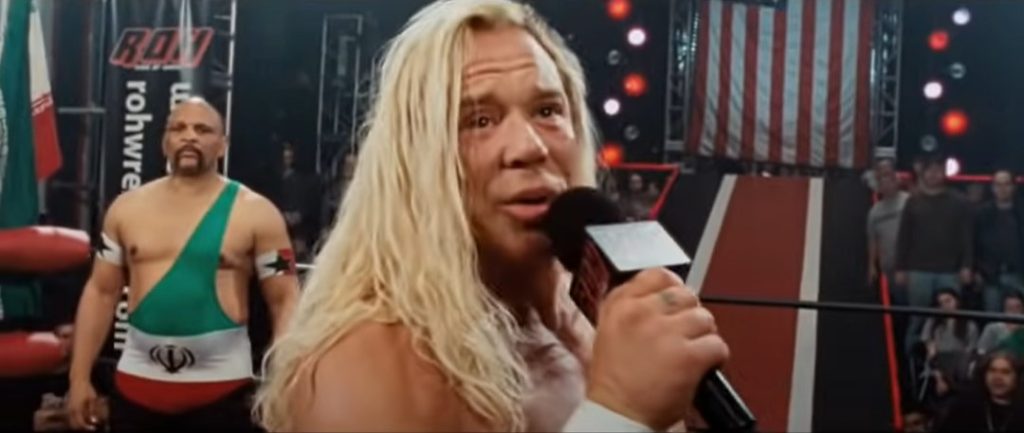 The movie captures the essence of a struggling wrestler and is a must-watch for somebody trying to make it big in the boxing world. The Wrestler is also a great one to enjoy for its storyline and its inspiration to never give up on your goals!
Million Dollar Baby (2004)
Million Dollar Baby is not just another American sports drama film, but it's a source of motivation for millions who have watched this masterpiece. The movie stands out due to its strong message that "it's never too late to chase your dreams."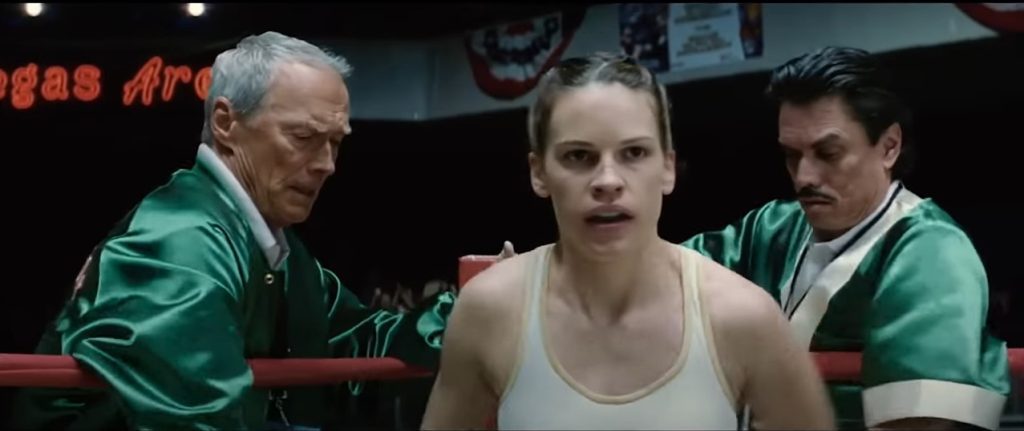 That's why the movie grossed $216.8 million just in the US alone, and it received four Academy Awards of best director, Actor, and the best picture. The work of Morgan Freeman is also commendable, and he was awarded the best supporting actor for the film as well.
Bull Durham (1988)
After seeing enough sports comedies, here is a romantic comedy sports film to make you fall in love. Made in 1988, Bull Durham is based on an actual events film and reveals to us the Durham Bulls' experiences, a baseball team in Durham, North Carolina.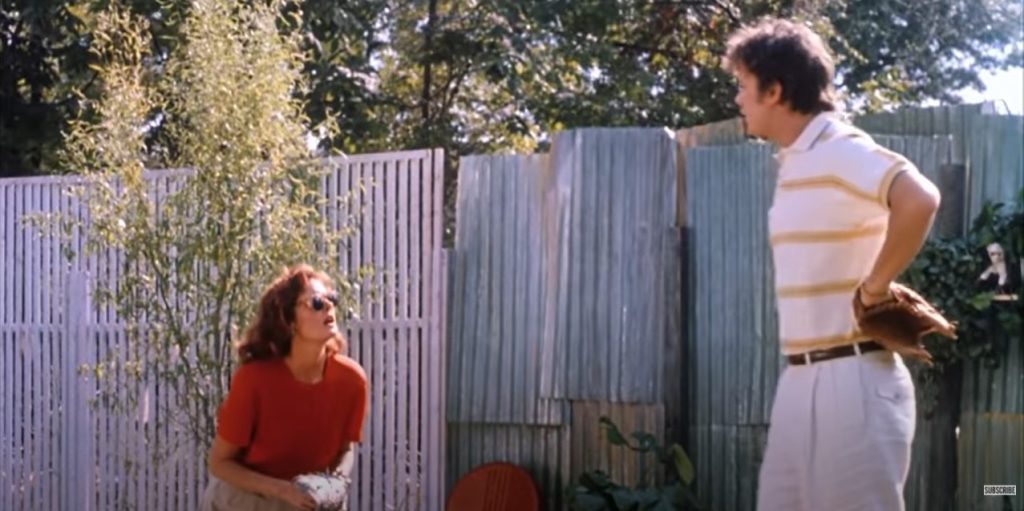 The film shows the love triangle of Annie Savoy (Susan Sarandon), who dates Nuke (Tim Robbins) but likes Crash (Kevin Costner). The story revolves around this trio, along with baseball and the "never give up" attitude. We consider it one of the best sports movies of all time.
Tin Cup (1996)
When we talk about sports romance and comedy, we cannot forget about the famous movie Tin Cup, which was a 1996 box office hit that grossed around $75.8 million in revenue. The film portrays Kevin Costner and Rene Russo as the lead actors.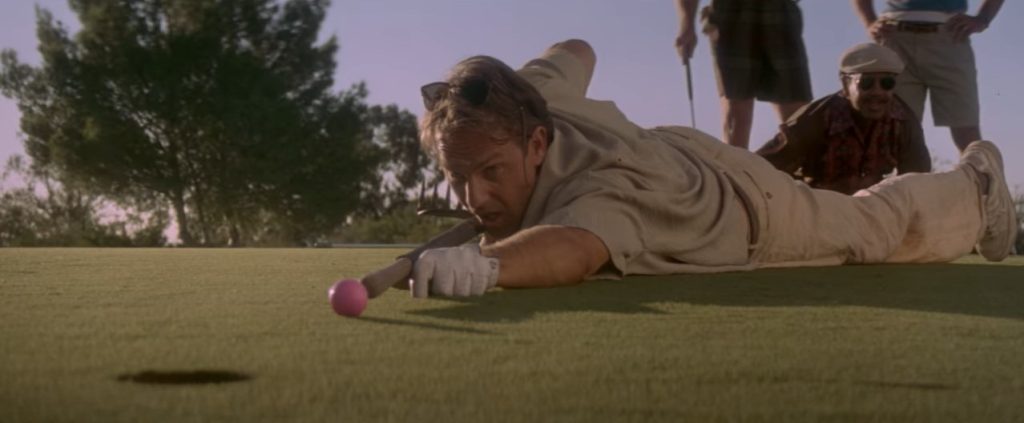 The movie shows us another triangle, but this time, it involves the game of golf. Roy is a golf wizard and owns a driving range in Texas. One fine day, Molly shows up at the range, making Roy fall in love with her. Sadly, she is already dating someone. Watch the movie to find out what happened next.
The Pride of the Yankees (1942)
"Today, I consider myself as the luckiest man on the face of the earth." This iconic line that can be heard at the end of this film is 38th of America's 100 greatest movie quotes. This emotional masterpiece is a tribute to the great Lou Gehrig.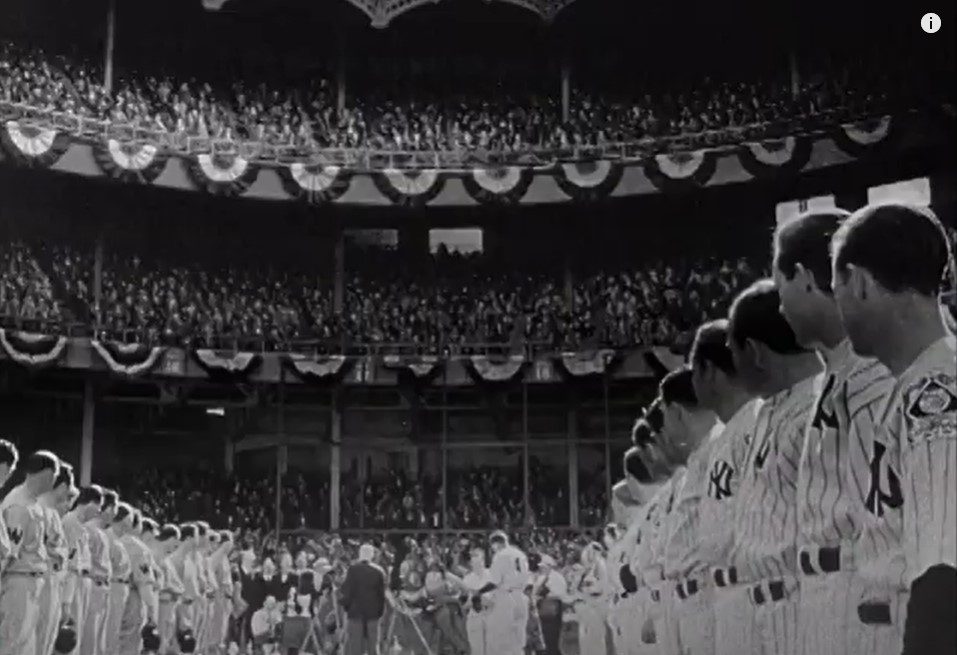 Lou Gehrig, whose life the film is based on, was the first baseman for the New York Yankees. Lou's ALS disease ended his life precisely one year before The Pride of Yankees theatrical release. Watch this spectacular movie to relieve the great days of Lou and 1942.
Slap Shot (1977)
Slap Shot tells the story of Paul Newman and his minor league ice hockey team, who commit violent plays as a way to gain popularity as a team in their town. They chose this path because the local mill is losing 10,000 workers due to the economic crisis.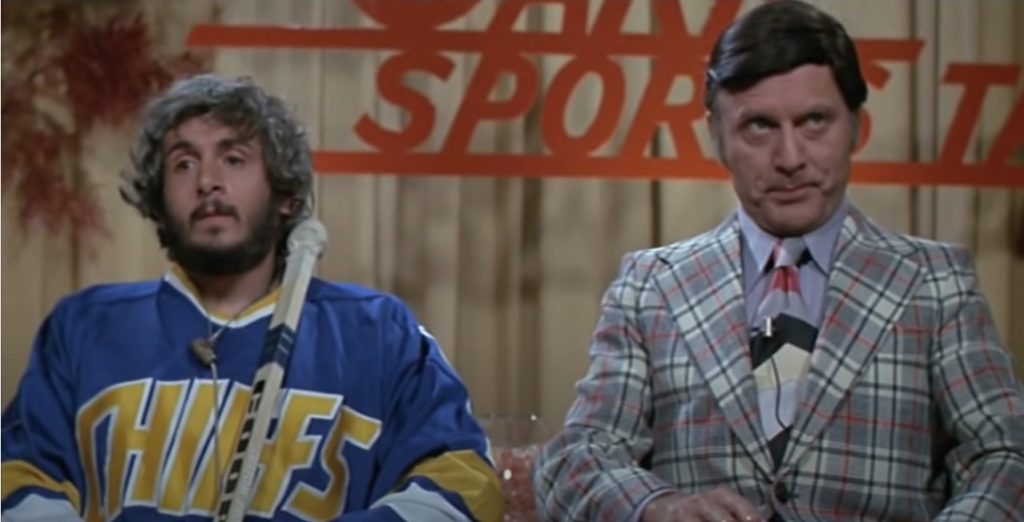 When they play violently, the fans are more engaged in their game, attracting massive crowds to the stadiums and solving the issue. This looks great on paper, but the story takes a significant turn in the movie's second half.
Field of Dreams (1989)
Field of a Dreams is a sports fantasy based on the 1982 novel Shoeless Joe written by W.P. Kinsella. This film was a hit because of its turnkey concept of playing with the ghost of baseball legends (yes, you've read it right).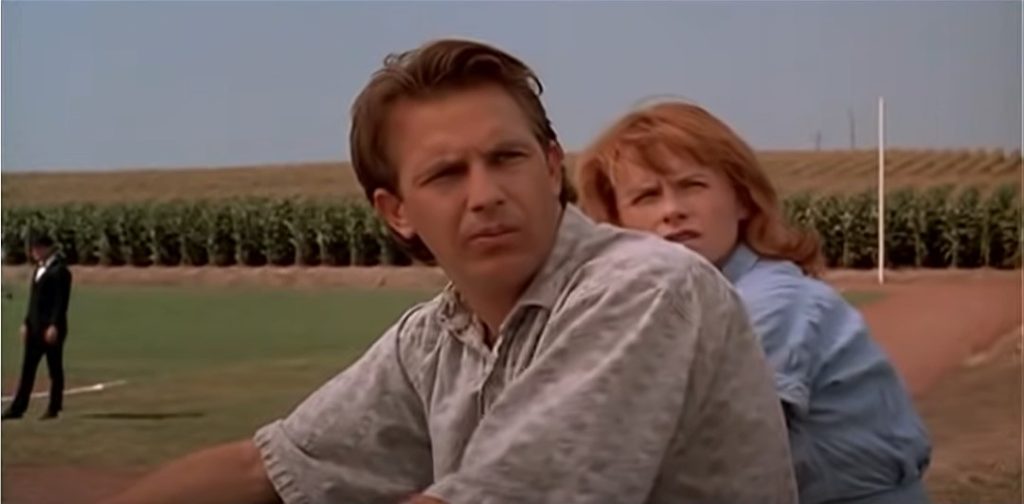 The film's lead Kevin Costner is a farmer who transforms his cornfield into a baseball field that invites the ghosts of the legendary players of baseball like Shoeless Joe Jackson and Amy Madigan to play there. This is unlike any sports movie on this list.
Hoosiers (1986)
Hoosiers is one of the great films selected for preservation in the U. S. National Film Registry by the Congress Library due to it being culturally, aesthetically, and historically significant. It casts some big names like Gene Hackman, Barbara Hershey, and Dennis Hopper.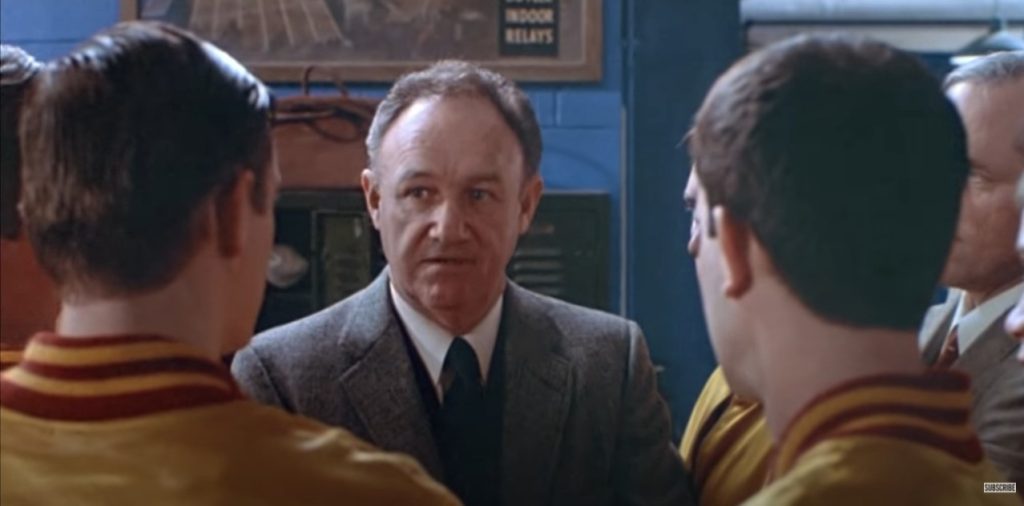 The film tells the story of a high school basketball team that tries to play in the state championship. We can say that the film is unofficially based on the Milan High School Team that did the same in 1954.
A League of Their Own (1992)
The cast of the film makes it even more memorable in addition to its interesting storyline. This star-studded film stars Tom Hanks (popularly known for his role in Forest Gump) with Geena Davis, Madonna, and more spicy roles.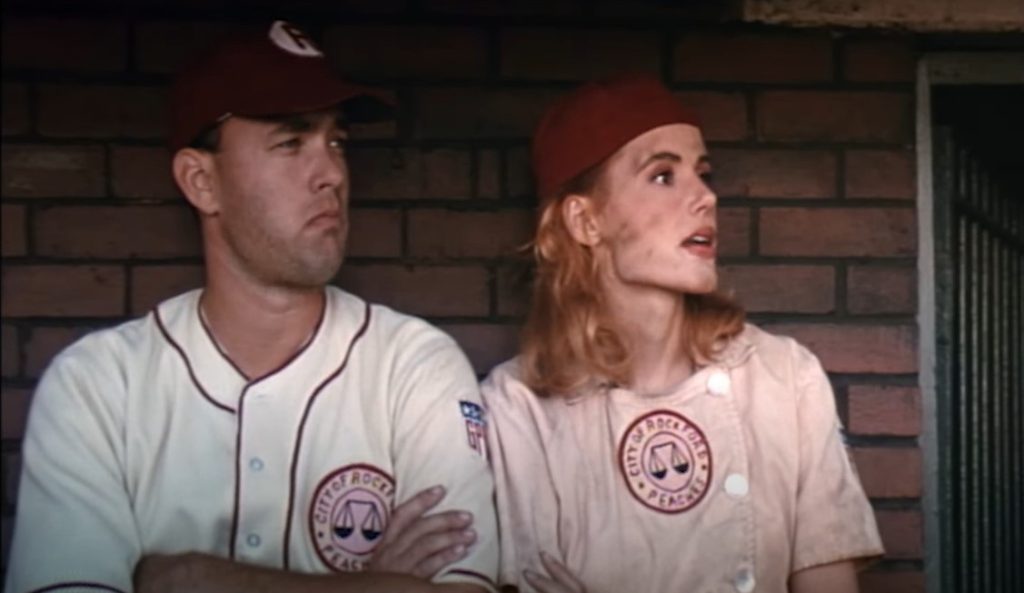 The film tells us about the story of the All American Girls Professional Baseball League (known as AAGPBL) and how the founders struggled to establish and gain credit for it. The film has many comic moments which will make you roll on your seats.
White Men Can't Jump (1992)
Writer and Director Ron Sheldon told Enteirmnment Weekly in an interview in 2017 that he had the title of his film ready before he wrote a single word because the title itself fully conveyed the message he was aiming for in the movie.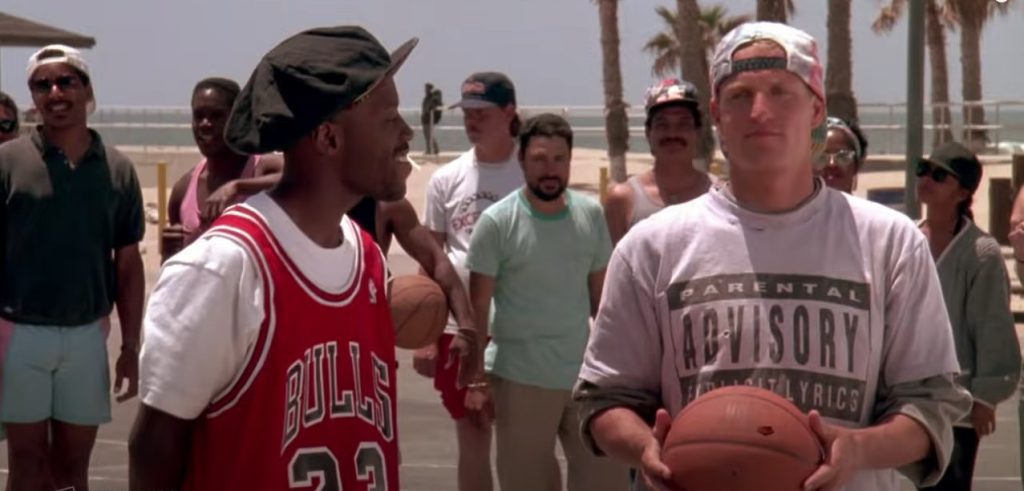 White Men Can't Jump is a new kind of Sports Comedy that packs a thoughtful script and great actors to give justice to it. The film stars Wesley Snipes, Woody Harrelson, and Rosie Perez as the leads, and they have amazing chemistry on screen.
Bend It like Beckham (2003)
This next film is a sports comedy, and when we say comedy, we're not just saying that. It is a seriously hilarious one. It's so funny that the critics can't help themselves from laughing, too. Bend It Like Beckham is based on the famous footballer David Beckham's name.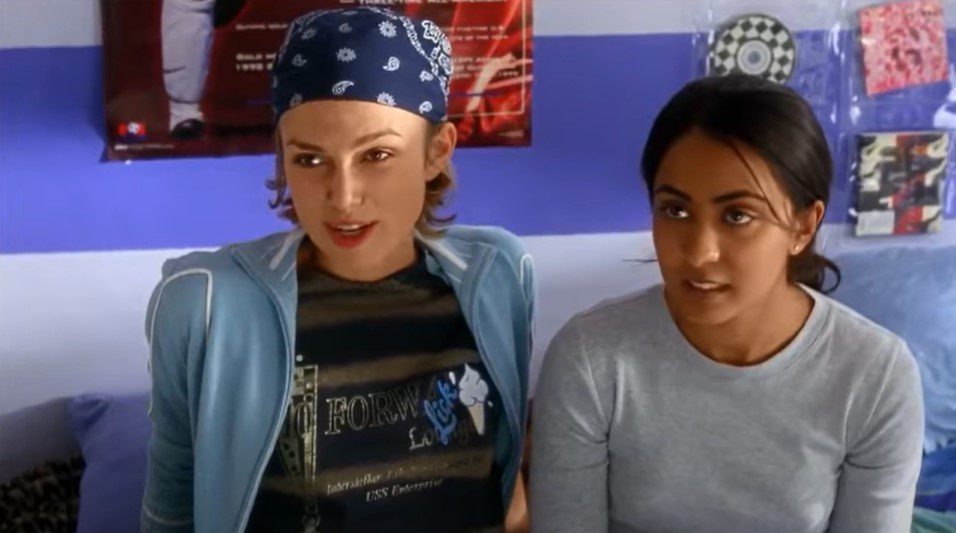 David Beckham had a unique skill of bending the ball during free kicks from the wall of defenders. The story of the movie features a British Indian girl named Jasminder "Jess" Kaur and her struggle of getting onto the football team and making it to the top.
The Karate Kid (1984)
The Karate Kid is a film that needs no introduction, and we assume that if you are here reading the list, you have already watched it once or twice. The addition is just to pay respect to this masterpiece that people still love.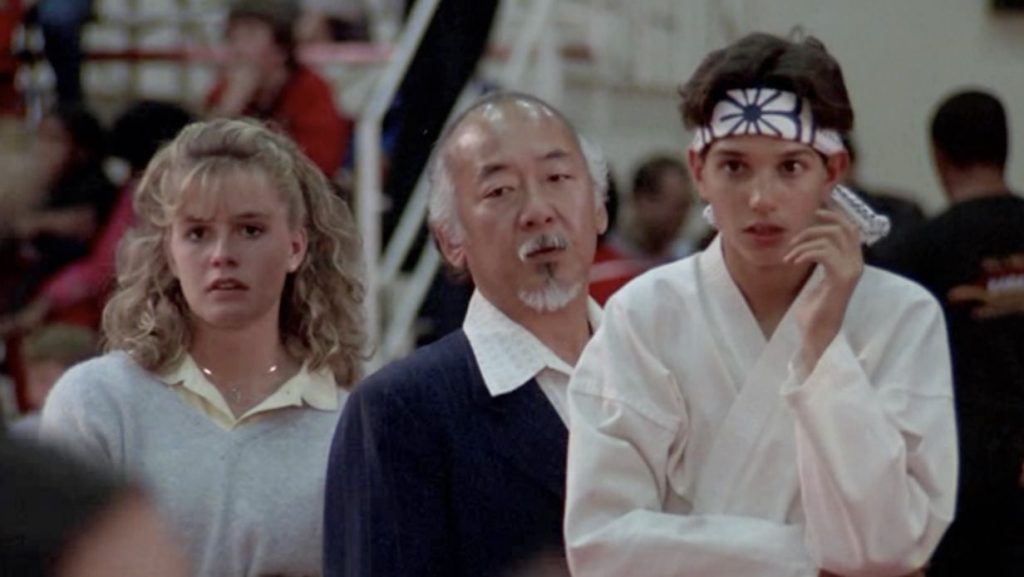 The film follows the life of Daniel LaRusso, a teen who wants to learn Martial Arts to fight the bullies in school in a tournament. The storyline of the film is considered iconic, and we assume that's why it grossed $130 million on its $8 million budget.
Love and Basketball (2000)
This film is a cult classic and is still praised and talked about today. Love and Basketball is a sports romance if we have to describe it by genre, but it is much more than that if you see the film. It has emotional moments which will make your tears roll and comic moments that will do the same.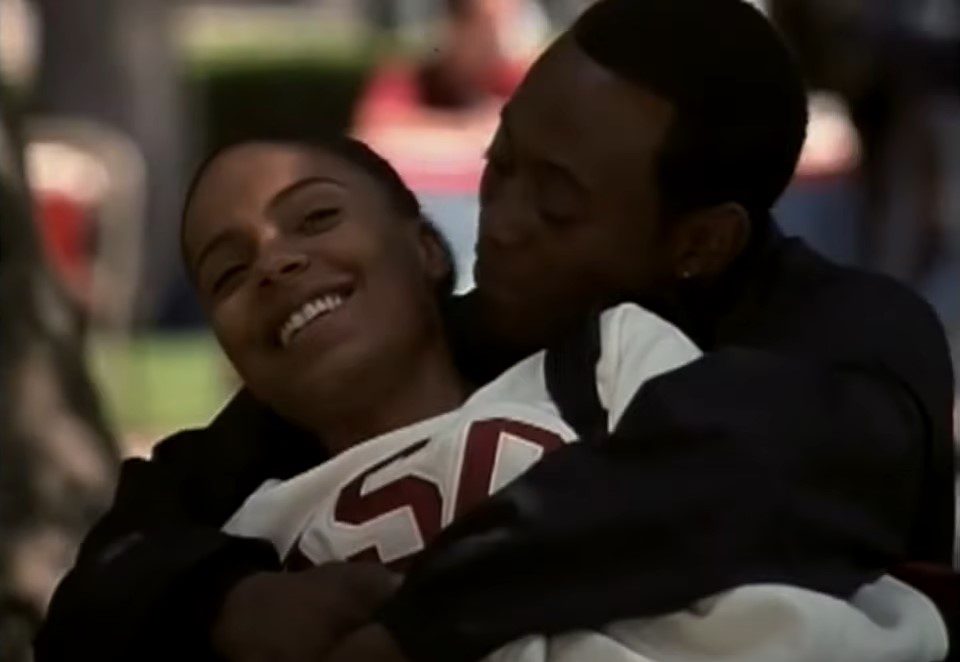 The title perfectly describes the movie's story of two basketball players living next door trying to make it big in the game, but things spice up when they eventually fall for each other while doing it, which makes for an exciting plot.
Dodgeball (2004)
If we have to describe Dodgeball in two words, it would be something like "hilariously entertaining." Vince Vaughn nailed his character with his perfectly timed humor and facial expression, which adds to the film's already interesting plot, making it a must-watch.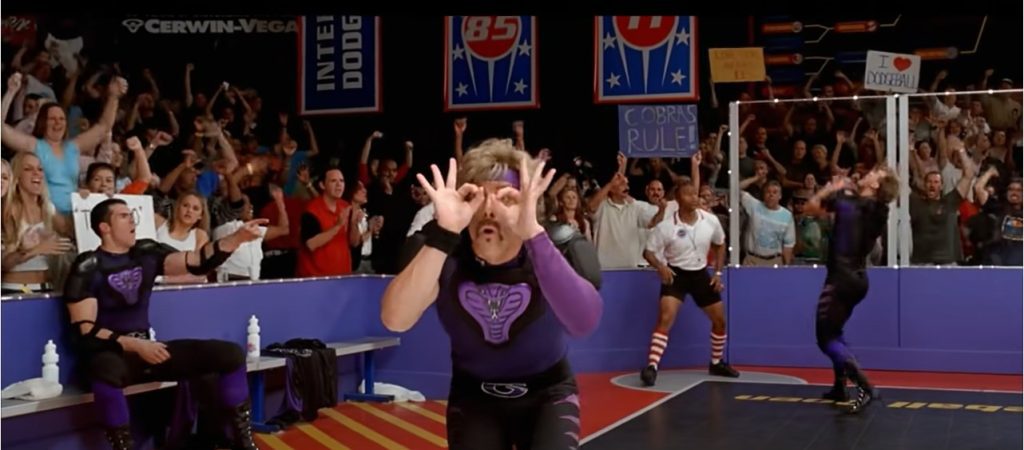 The film introduces us to Average Joe, a gym situated in a run-down neighborhood that is about to go out of business due to their big loan of $50K. They are also competing with the new gym opened close to theirs. To pay off this, they get a chance to compete in a Dodgeball competition where the winner can win some big bucks.
Remember the Titans (2000)
Remember The Titans is a biography of the legendary coach Herman Boone who is played by Denzel Washington in the movie. The film captures the life of Mr. Boone with his team and assistant coach Bill Yoast, played by Will Patron.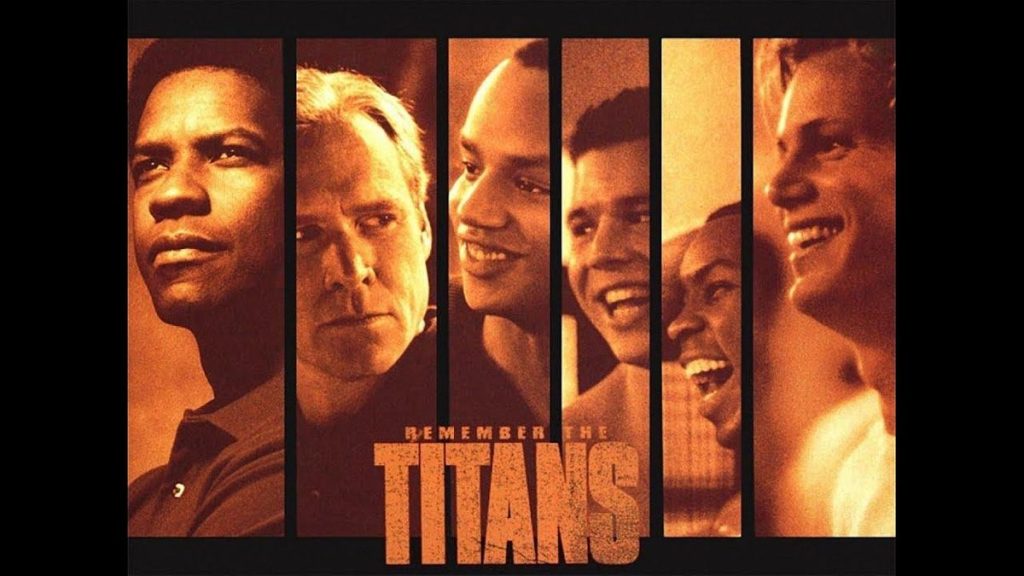 Due to his efforts, Herman Boone is a coach for the T.C. Williams High School, which is known as Alexandria City High School. Boone was given the responsibility of coaching a team that played their first season as a racially integrated team.
Hoop Dreams (1994)
As the name suggests, Hoop Dreams is the story of two black teens William Gates and Arthur Agee, who dream of playing basketball professionally and struggling along the way. It is not a film, but a documentary, showcasing the true story of the duo.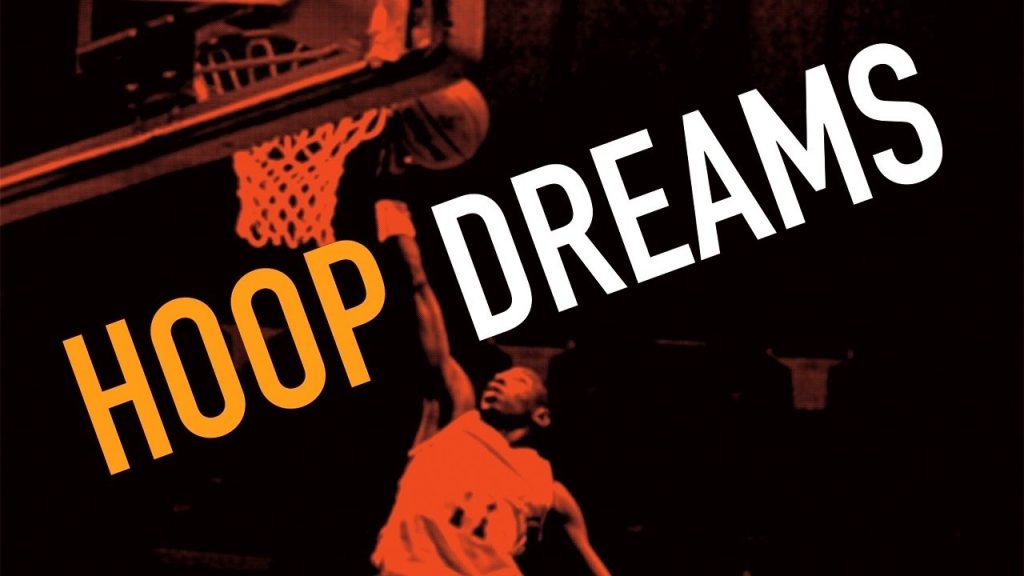 Even though it was not a commercial film but a documentary of real-life events, it received many positive critic reviews and many award nominations during its time, such as the Academy Award for best film editing, which is extremely impressive.
Caddyshack (1980)
"Perhaps the funniest sports movie ever made," said ESPN about Caddyshack. We'll let you form your opinion after watching it, which we strongly recommend. The film is a cult classic, which means it has a strong following. People still talk and praise the film today.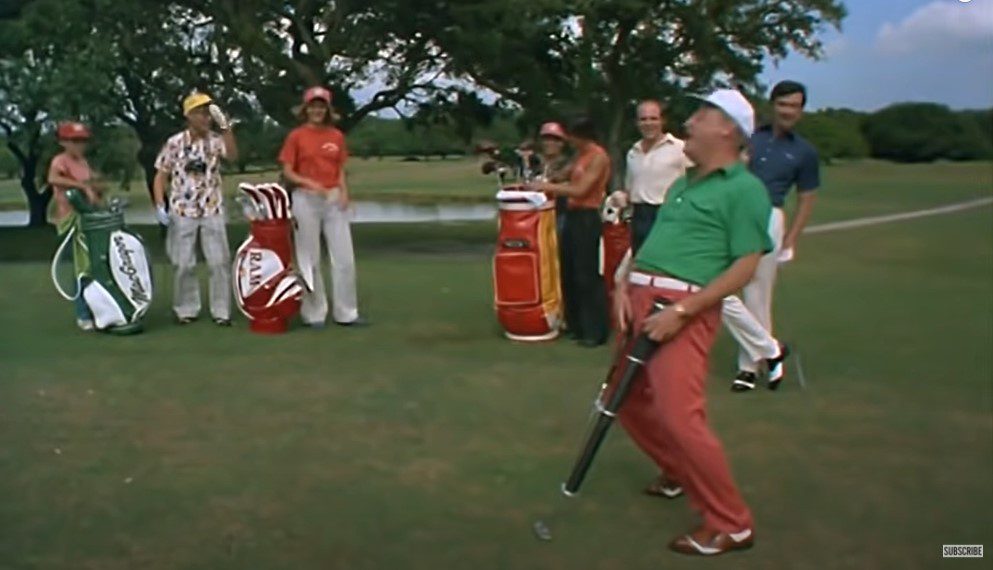 Rodney Dangerfield, who was popularly known for their standup comedy sessions, was cast for one of the lead roles, which significantly boosted their career. It grossed $40 million at the box office, making it the 17th most grossing film of the year.
Secretariat (2010)
This movie is based on the book Secretariat: The Making of a Champion written by William Nack in the year 1975. The movie is shot in beautiful locations like Louisville, Lexington, and Kentucky, making it a visual feast for movie lovers.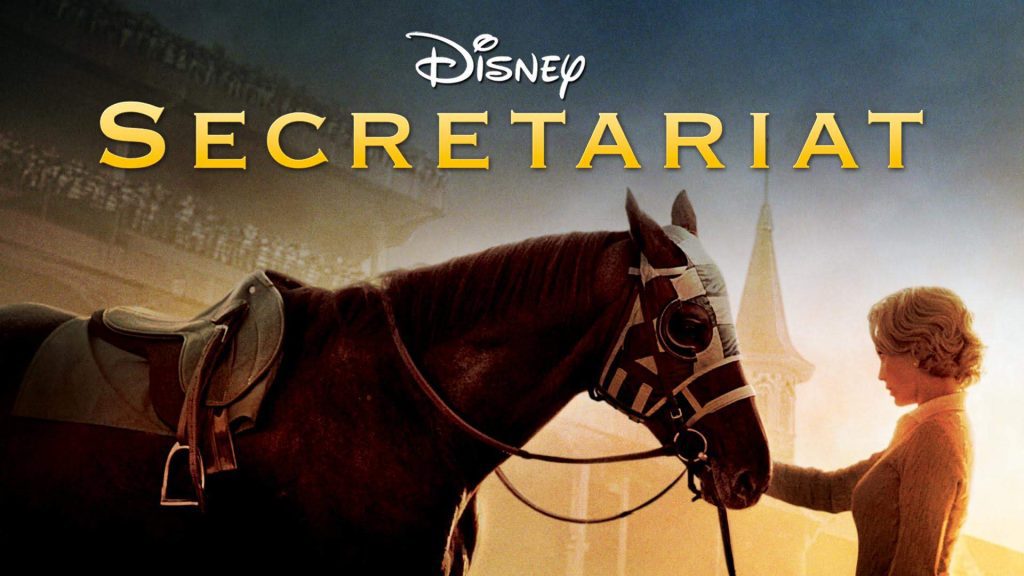 Secretariat is a horse that is owned by Penny who played by Diane Lane. Despite not knowing how to horse race, Penny takes over her father's stable. She faces many challenges, but in the end, she overcomes them and makes history by winning the Triple Crown.
Moneyball (2011)
The movie is based on actual events based on the book Moneyball: The Art of Winning, a nonfiction bestseller that was written by Michael Lewis in the year 2003. The film stars big names like Brad Pitt and Jonah Hill as the leads.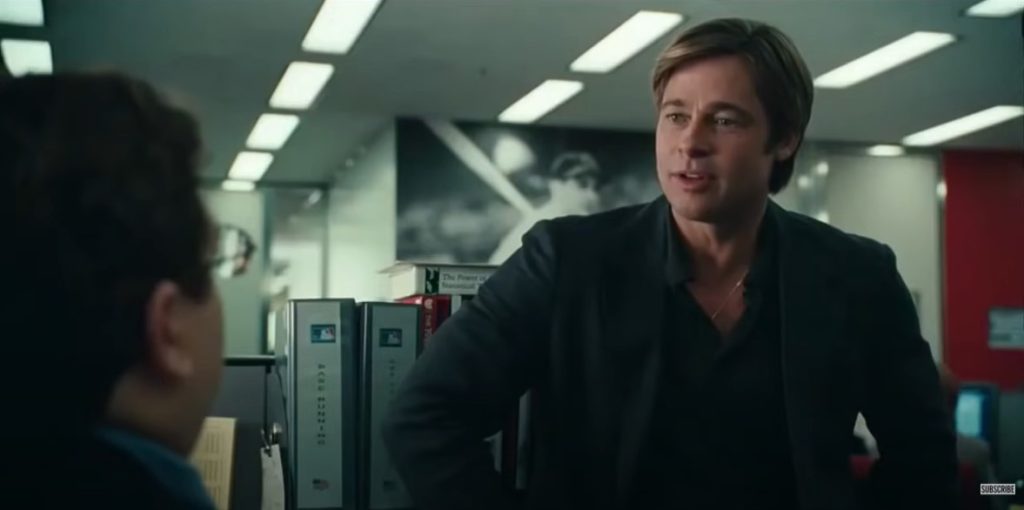 The film's story is about Beane and his manager Peter Brand, who are responsible for forming a team for the 2002 Oakland Athletics Baseball. Still, they have to do all this with the limited budget the franchise provided for them.
The Damned United (2009)
The Damned United is also an adaptation of the novel, The Damned United, written by David Peace in 2006. The person to enjoy and watch out for in the film is Michael Sheen because he is actually outstanding for 97 minutes straight.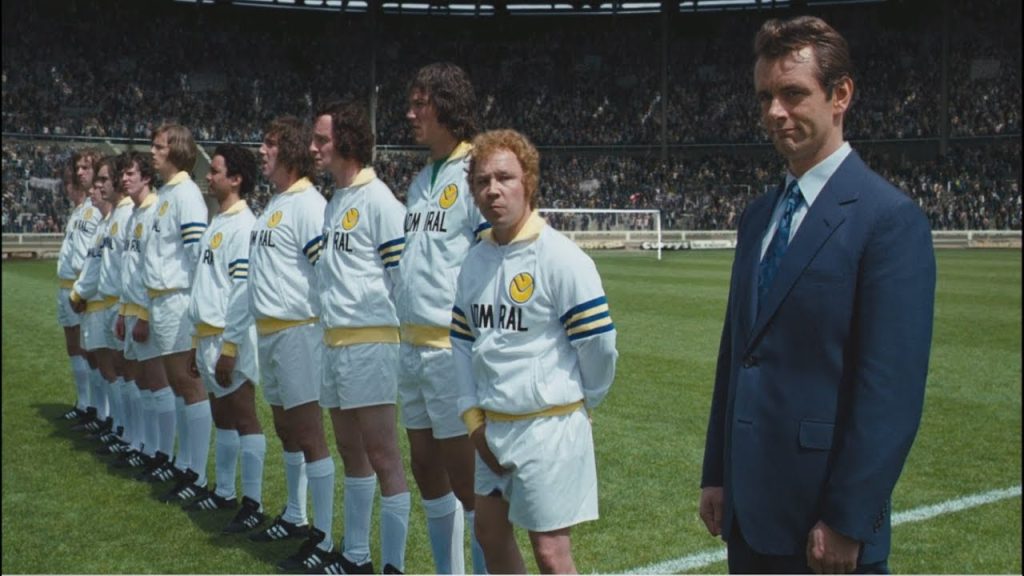 People praise this film until today, even though it was a box office failure due to it being historically inaccurate. Still, if you see it as fiction, everything will seem normal, and you will enjoy the different concepts the movie adapted.
Chariots of Fire (1981)
The first British Drama in the List, Chariots of Fire, is a true story of two British athletes who try to win gold for their country. They both run for it, but for different reasons. One ran for faith while the other ran to overcome prejudice.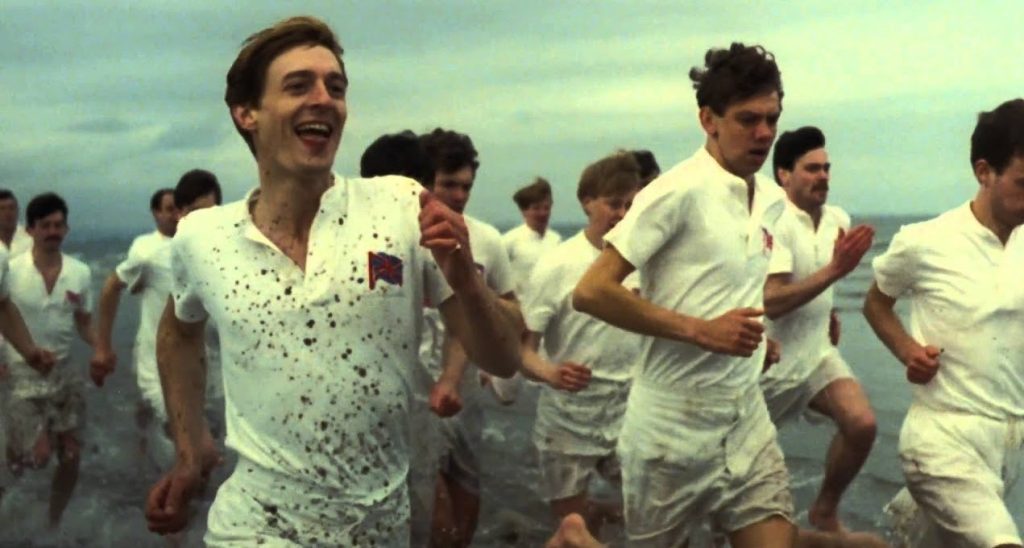 The excellence of the film can be seen by the awards that it received. It was nominated seven times for the Academy Awards, and it won four of them. At the British Academy Film Awards, it was for 11 awards but won three of them.
Murderball (2005)
When we talk about the most significant sports movies ever made, we must understand that sports are for everyone, whether they are or disabled or not. Respecting this notion, here is our next film that depicts the same viewpoint.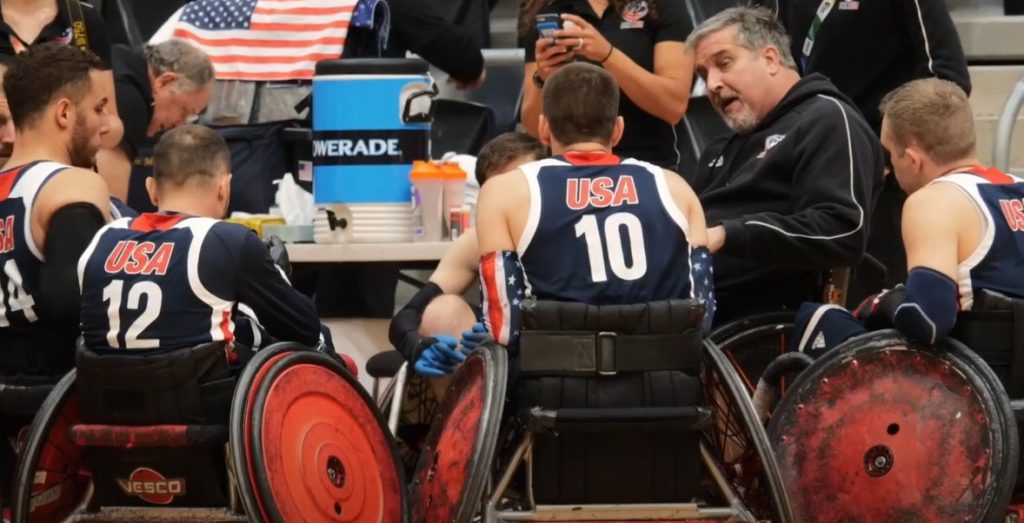 Murderball is a moving documentary that depicts the struggles and success of the disabled who play sports (the movie portrays wheelchair rugby). The movie revolves around the 2004 Paralympic games and the rivalry between US and Canadian teams.
Breaking Away (1979)
Breaking Away is a new age sports romantic comedy film which shows us the life of four teenagers who just got out of high school. One of them, Dave, loves cycling. Another person that he truly loves is Katherine.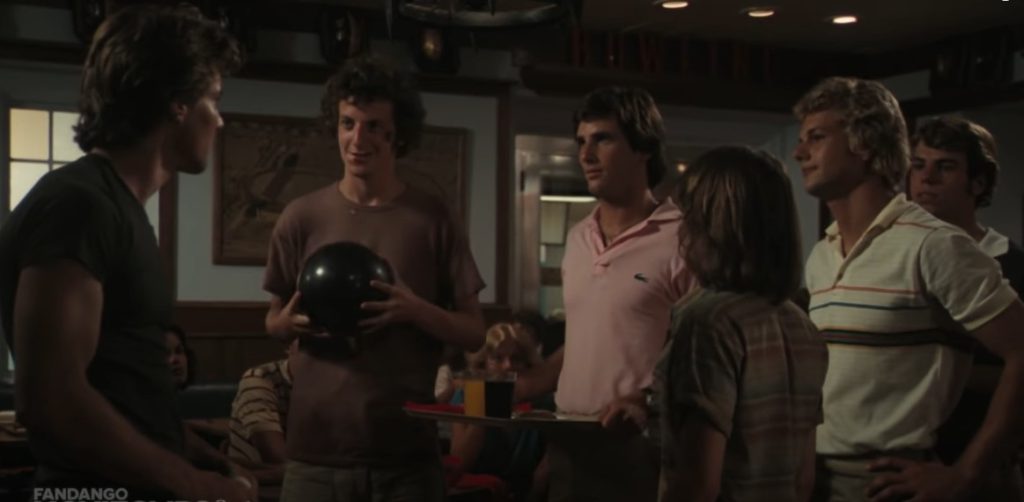 Katherine is a university student who dates Rod. Things get heated up when Rod and Dave go head to head in a cycling competition. However, we can't tell you what happens next, or we will spoil it. So, you can watch the movie to find it out.
When We Were Kings (1996)
When We Were Kings is an Academy Award-winning documentary that showcases one of the most famous heavyweight boxing championships ever, "Rumble in the Jungle." The opponents are George Foreman and Muhammad Ali, which made it a nail-biting film in 1974.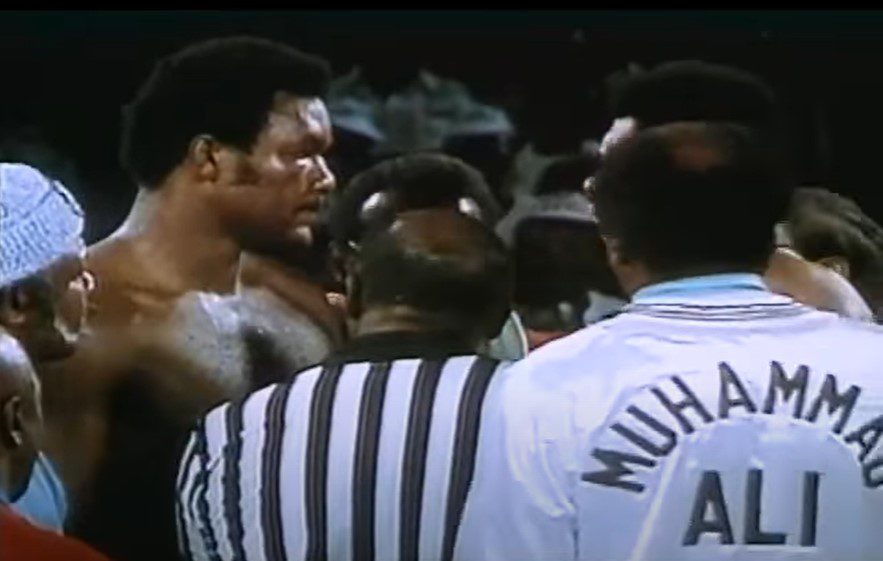 The documentary comprises archival footage and new age interviews, which ultimately depict the match itself and its history and consequences. Director and producer Leon Gast took 22 years to make and finance the feature, which received positive critical reviews.
He Got Game (1998)
He Got Game is a rather enjoyable movie to look for because of its plot. The Movie begins with a husband, wife, and their kid, a star basketball player in the town. Things got messed up when his father killed his wife in a domestic dispute.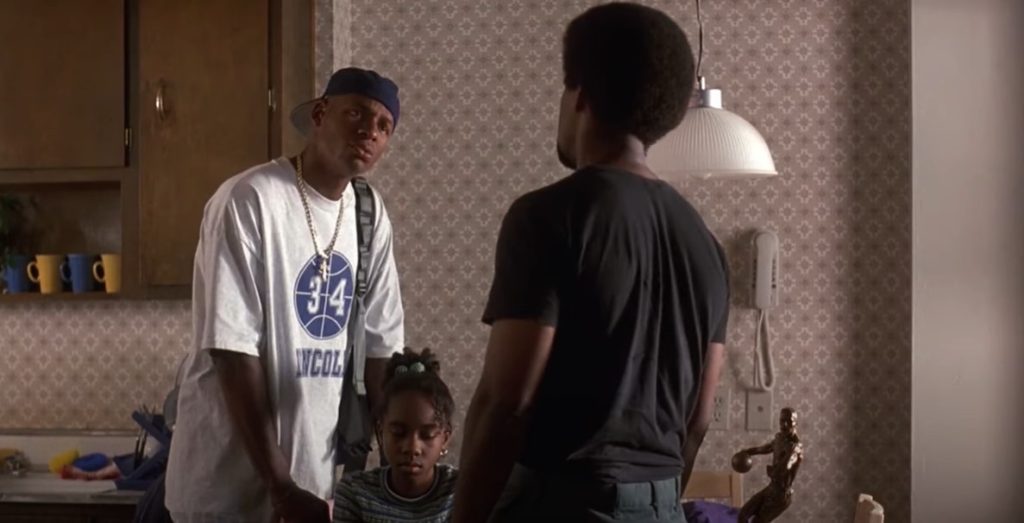 Jake Shuttleworth (Daniel Washington) which is the father of the kid, gets sentenced to jail. After spending six years there, he gets a chance to shorten his sentence only if he can convince his son to go to college.
Rush (2013)
Rush is a fast-paced ride to the end of the movie. We should not that when we say fast, because that is the main essence of the film, that it showcases who is the fastest. It stars Chris Hemsworth and Daniel Bruhl, who act as James and Niki in the movie.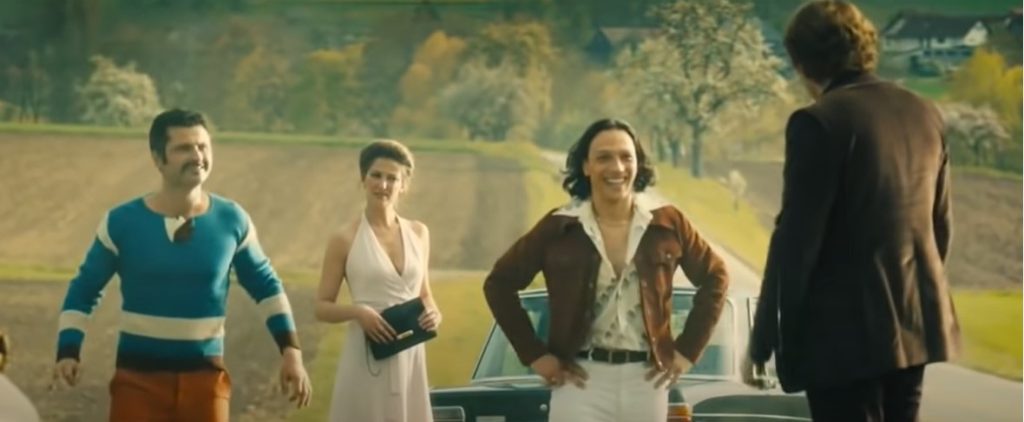 They are rivals in the racing game, and this rivalry makes them take the extra risk that comes with speed while they race against each other with death around every twist and turn. It offers an edge-of-the-seat experience that you will remember.
Sugar (2008)
Sugar is a 2008 emotional sports drama film that makes you feel for the main character as if he were someone you know. It tells the story of a young Dominican boy who is struggling to become a baseball star.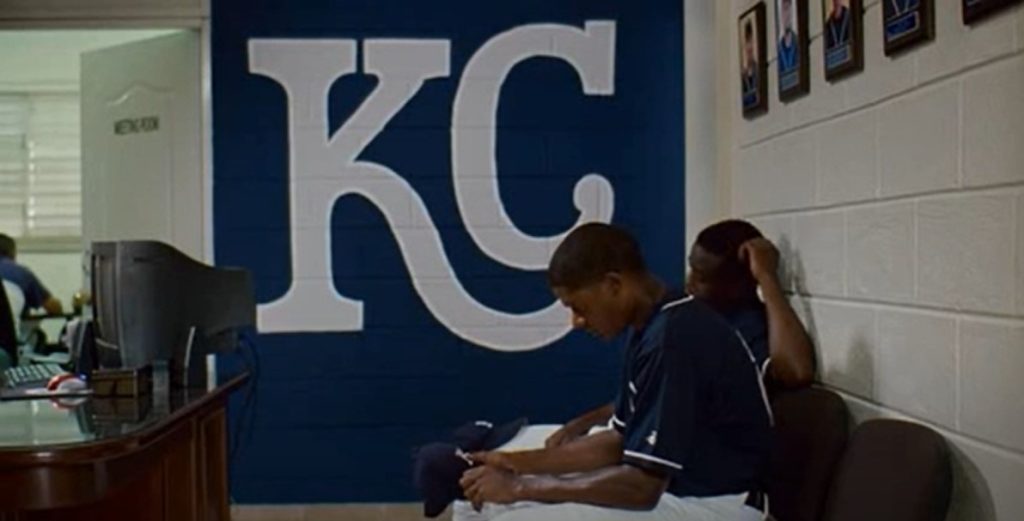 He wants to do so to change the fate of his family and pull them out from the trap of poverty. This movie perfectly shows the internal politics of the team and how players are treated as products by the big names in the game.
The Bad News Bears (1976)
The story of an ex-baseball pitcher who is now a full-time alcoholic, Walter Mathieu, acts as Morris Buttermaker. The latter is now given the responsibility to coach a team of minor league baseball. He agrees to do so, but with force.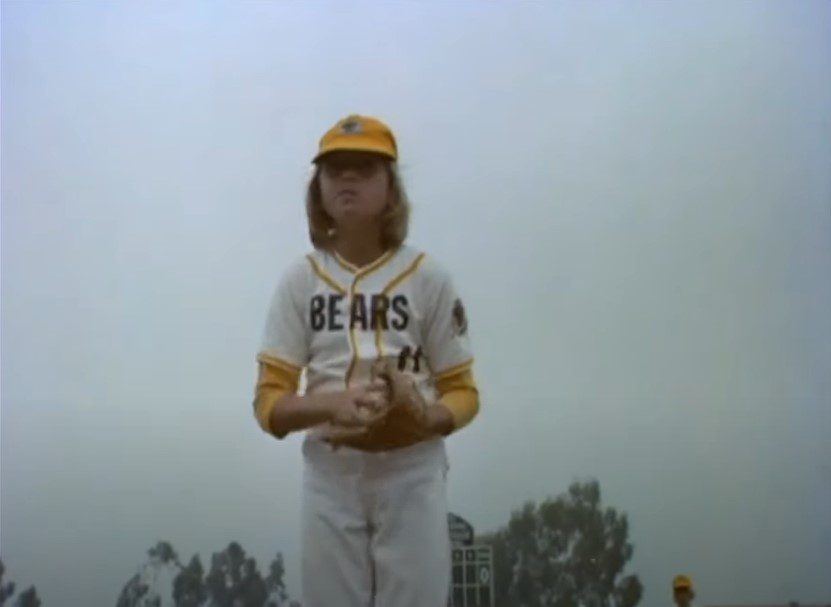 He now has to go leaps and bounds to make the team win the upcoming tournament. The film has its comic moments where it manages to get a giggle out of us. It grossed $42.2 million in revenue, along with positive critic reviews.
The Color of Money (1986)
An ex-pool player Eddie Felson (Paul Newman), wants to return to the game of pool again, but he wants to do it differently. He decides to train a spoiled yet talented young man in his favorite sport, and he succeeds.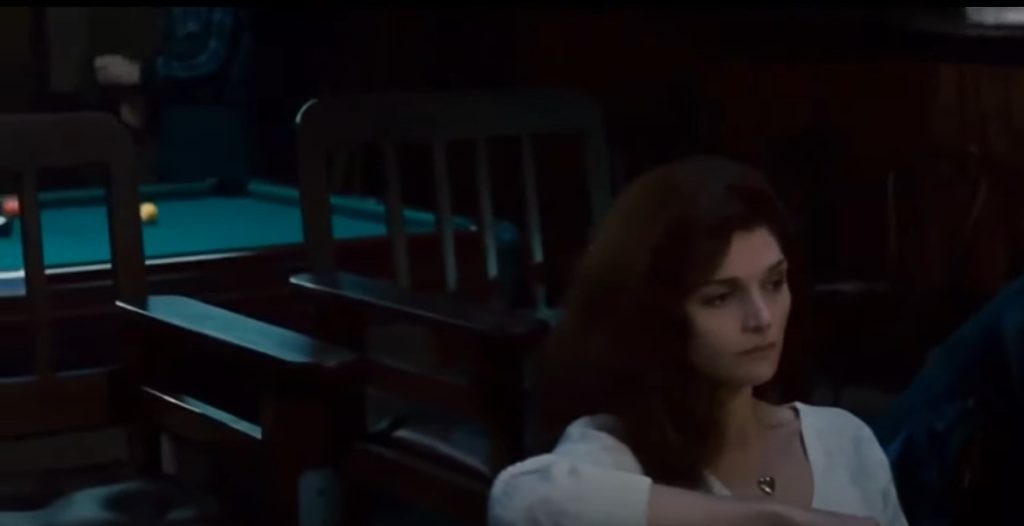 But after some time, they both get into a dispute forcing them to part ways. He then decides to make Vincent (Tom Cruise) get the taste of his tea by going head-to-head with him in a tournament. What happens next is nail-biting.
The Mighty Ducks (1992)
The Mighty Ducks is a movie that is above sports and games because it inspires us to follow the 'Never Give Up' attitude that we have talked about on this list, which the leader of the film, Gordon, follows to succeed in his life again.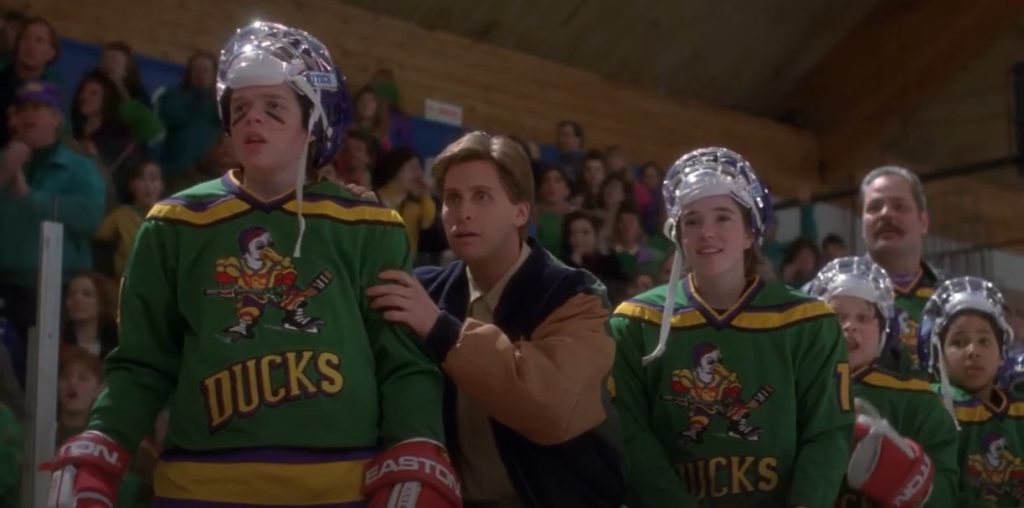 He can't forget the day when he lost an important match for his team, but fate allows him to correct his mistake by coaching a weak ice hockey team on their way to the top. This is a crowd favorite and one worth remembering.