Iconic Scenic Roads From Each State That Will Make Every Road Trip Memorable
By Harpreet K October 28, 2021
---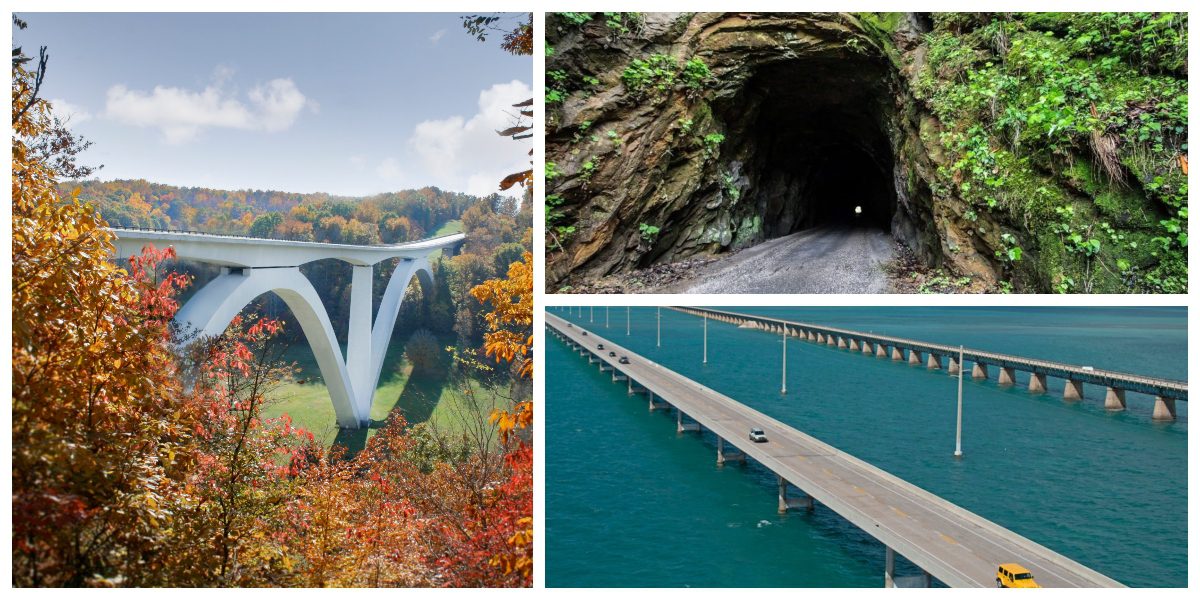 The American landscape is like a puzzle, and you need to take in all of its pieces yourself, or else they'll be missed. This may range from an ocean view with palm trees on pristine sandy beaches dotted by luxurious yachts to rugged canyons where waterfalls pour down rocks into the blue depths below them. There are also states that offer scenic views throughout long drives: maybe something about road trips makes sense now? Besides, we all know how American roadways have proven more refreshing than ever in the past few years. They are a way to remain isolated while experiencing true grandeur, and no matter where you go, there will be an accessible drive nearby for your enjoyment! Below, we've compiled our favorite routes from each state, which can either stand-alone or stitch together into one larger exploration across America. If there was ever a time when embracing open roads sounded right, then this is it.
Watch Wildlife in Alaska: Haines Highway
Haines Highway is a road trip that will leave you awe-struck by Alaska's natural beauty. The opportunities to witness wildlife along this highway make it an unforgettable experience. Be sure to stop at any number of points for some close encounters with these creatures!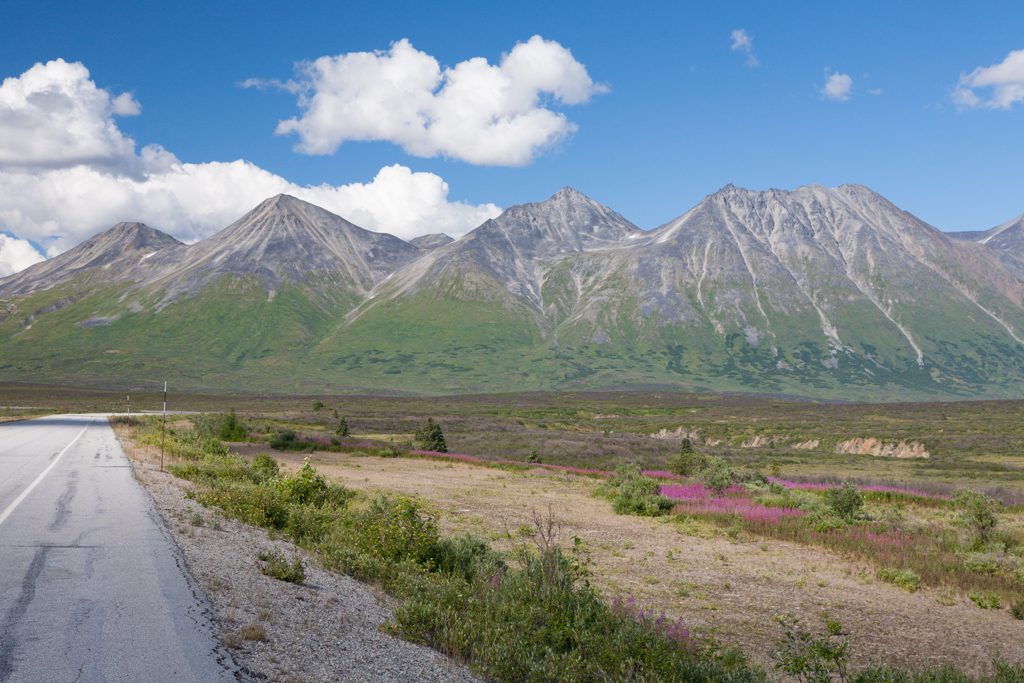 Camping near Mosquito Lake or kayaking on Chilkoot Reservoir are great ways to take a break from behind the wheel when things start getting too hectic while driving. You may also grab a cold beer from Haines Brewery when you are not cruising in the car.
See the Lush Life Around California: Pacific Coast Highway
The PCH is a winding highway that curves through some of California's most scenic areas, and it has been the backdrop for many unforgettable scenes. It doesn't matter if you have an endpoint planned or just want to take in this beautiful route.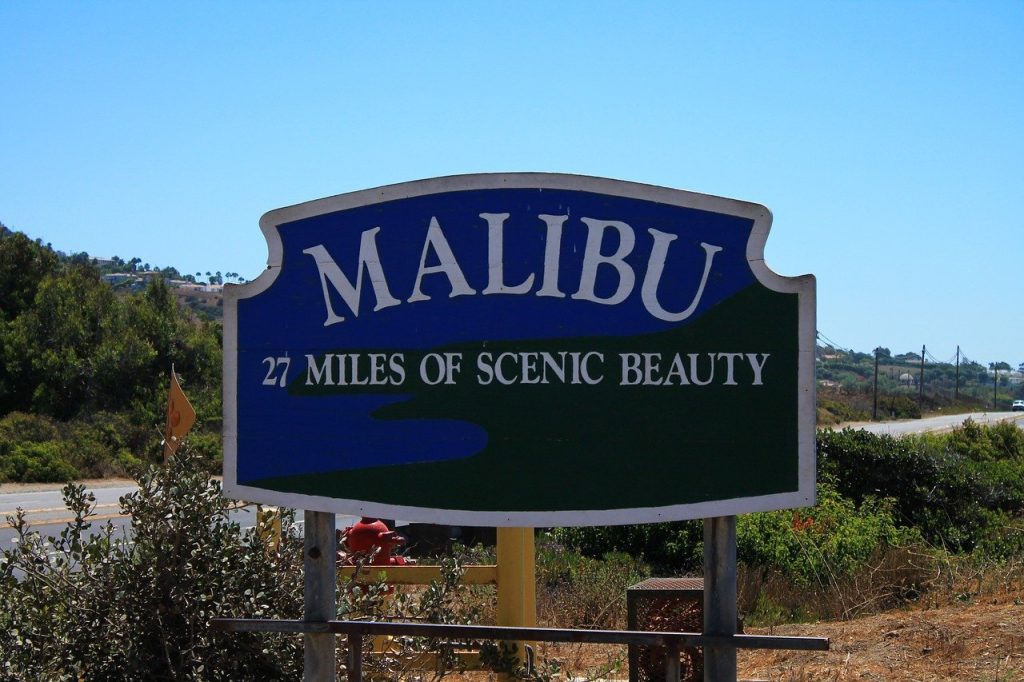 There are so many stops along the way, like Long Beach with its outlet stores catering to people from all over the world. You may visit Malibu to spot celebrities there. What makes these famous places even more charming is Pebble Beach.
Cross the Longest Bridge in Florida: Seven Mile Bridge
The Seven Mile Bridge spans the longest open blue sea in the Florida Keys and is one, if not the longest, bridge anywhere. But, it's actually made up of two bridges — an older pedestrian and cyclist bridge that will be closed until 2021.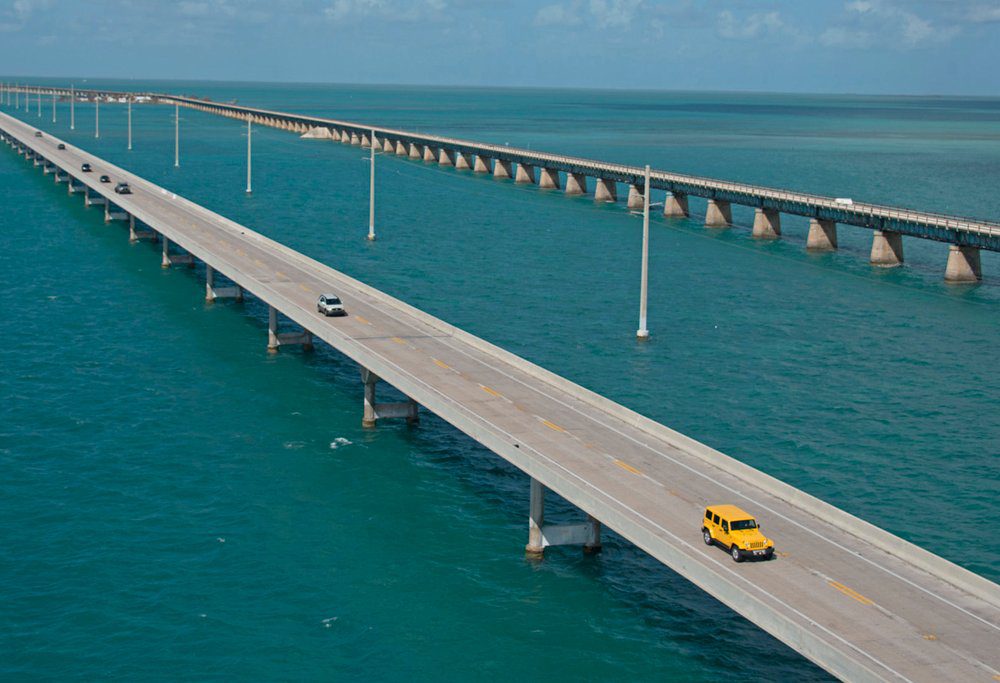 Therefore, visitors must currently take a scenic drive on its sister route instead! While driving, you will find yourself lost in the brilliant blue view of the sea. This drive may also reward you with some opportunity to witness rare wildlife sightings.
Take a Scenic Route to Arizona: Highway 179
The Red Rock Scenic Byway Route 66 is the ultimate road trip for believers and nonbelievers alike. You can find everything from breathtakingly beautiful rock formations to early Native American cliff dwellings on this route, which is a home of vortexes.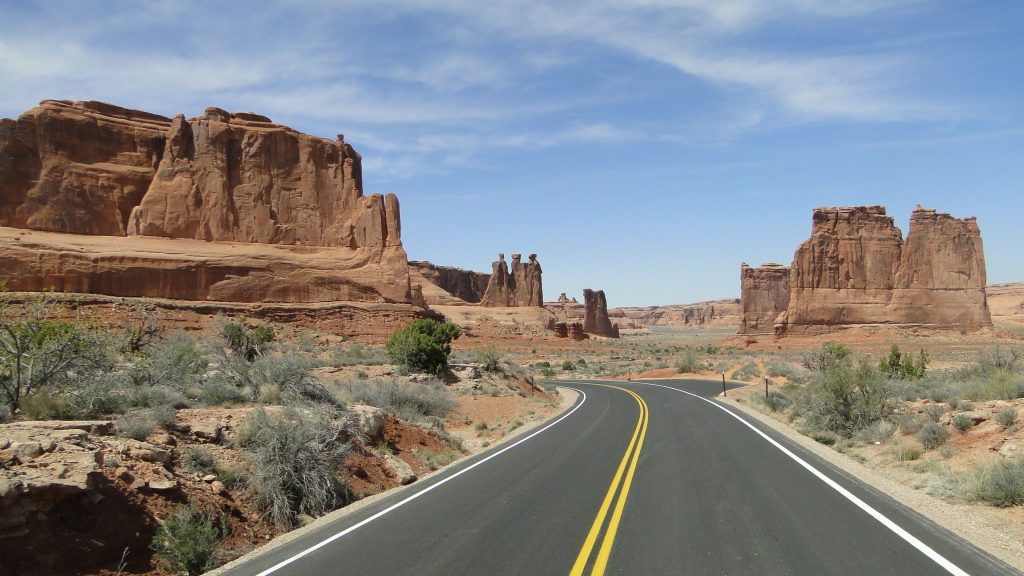 These locations are believed to be full of spiritual energy that is sure to soothe your soul no matter what path you're following. A few rest stops include Tlaquepaque Arts & Shopping Village in Sedona or Amitabha Stupa & Peace Park area.
Quiet Forest Drive on Connecticut: State Route 197
Drive to the Quiet Corner, where you can find all of these tiny nooks and sprawling forests. Some roads may be more modern than others, but they all share one thing: a charming way of life that's hard to come by nowadays!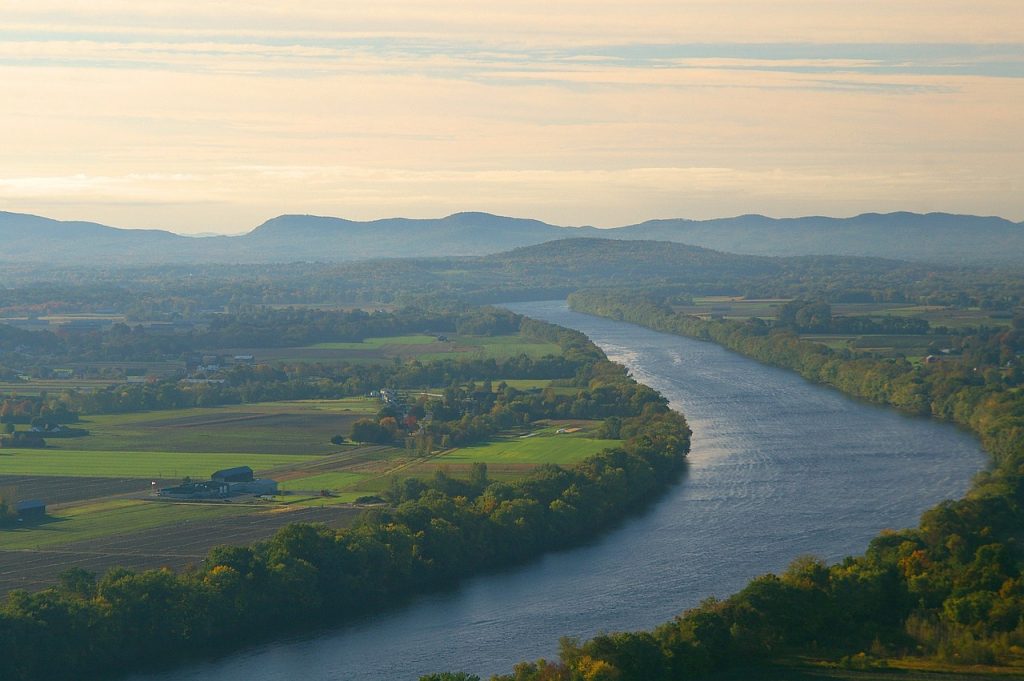 Stop at Bigelow Hollow State Park for some hiking on its popular trails or visit Nipmuck State Forest if fishing and boating is what gets your blood pumping. As centuries-old trees line both sides of the road and make it feel like time has stopped.
Drive and Dine at Hawaii: Hana Highway
Hana Highway is a perfect sight-seeing opportunity if you find yourself in Maui, Hawaii, and are looking for a scenic drive with lots of photo opportunities. Along this 52-mile stretch, 59 bridges have only one lane each to cross them.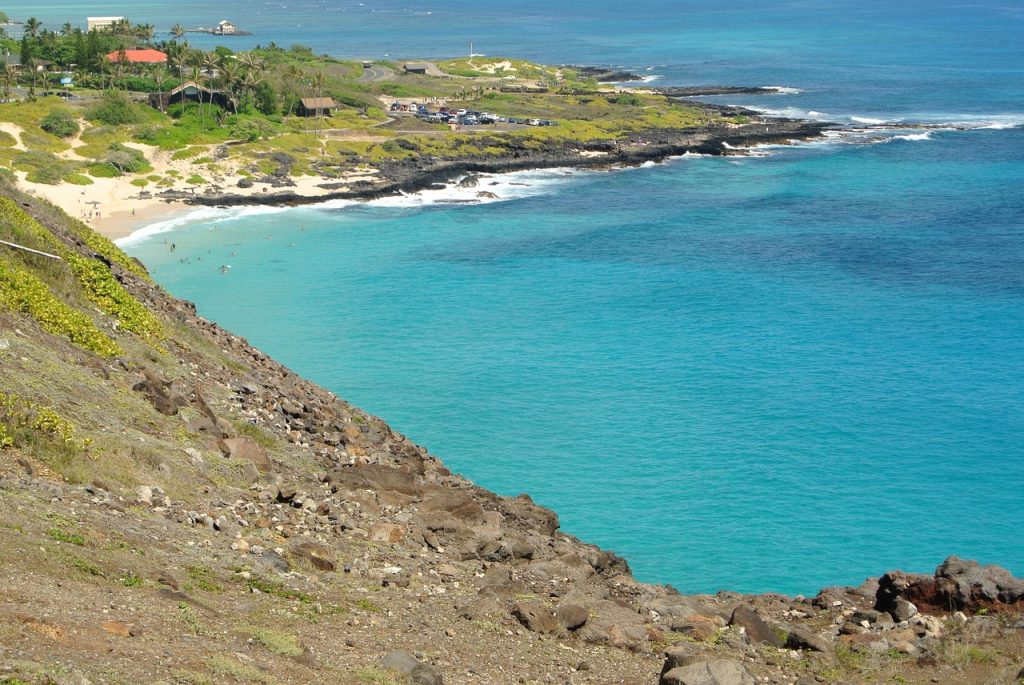 Do you want to know a side benefit from embarking on these types of roads? You'll come upon small towns filled with little gems like Ho'okipa Beach Park, where it's possible to eat a filling lunch from the famous Mama's Fish House Restaurant.
Indiana for Vintage Shopping: Ohio River Scenic Byway
The Ohio River Scenic Byway is nearly 1,000 miles long. Three hundred three miles of this road stretches through small towns and vineyards in southern Indiana, home to cute cafes for antique shopping at Vayvay or Madison's newest vintage store.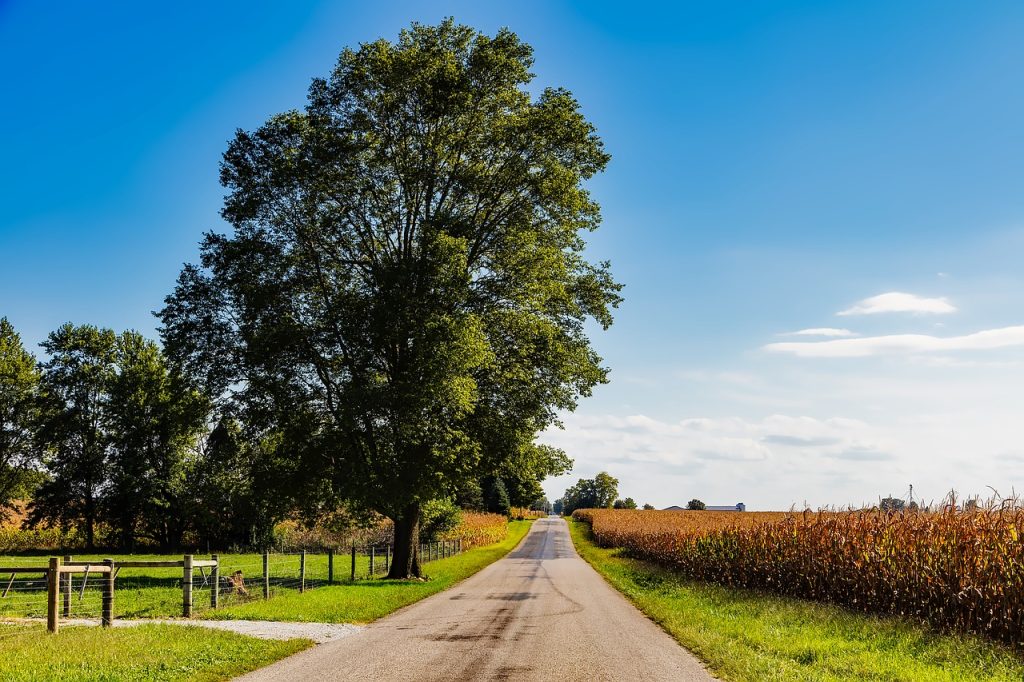 These stores have a great selection to find all the souvenirs you need! You can also check out Clifty Falls State Park limestone gorges or visit Thomas Family Winery before getting back on your feet after enjoying their wines or ciders.
Watch the Red Landscape in Kansas: Gypsum Hills Scenic Byway
Head out to the Gypsum Hills Scenic Byway in Kansas, where you'll experience a straight shot through this scenic region. The mesas, red soil, and cliffs will make your jaw drop with surprise when they peek up from behind an otherwise flat farmland landscape.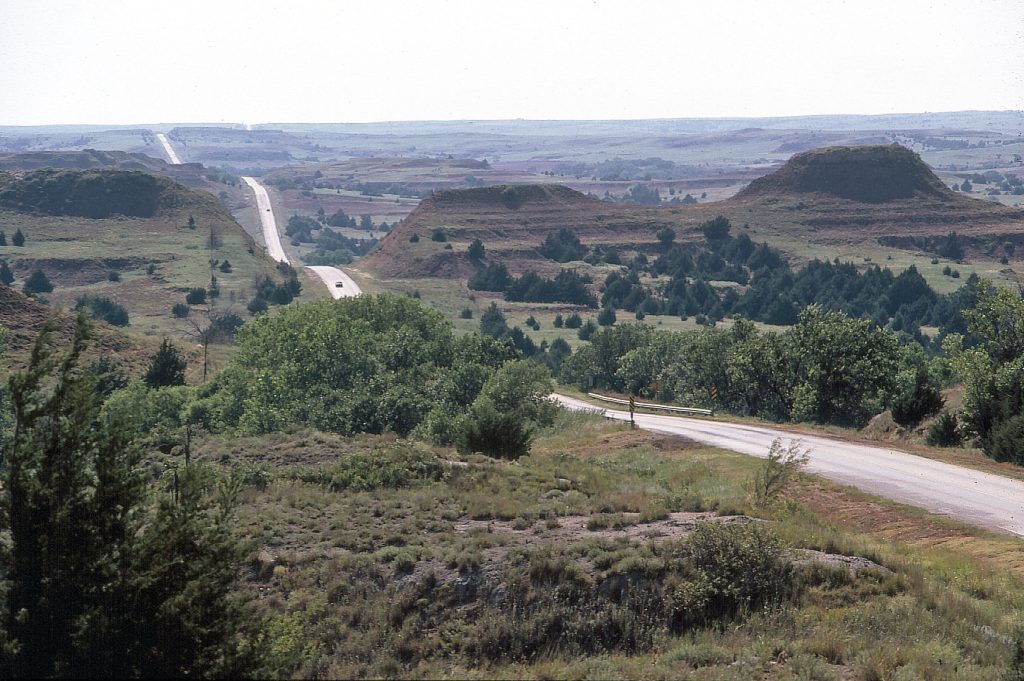 And if this crimson-tinted landscape wasn't enough to capture anyone's attention, watch out because there are armadillo crossing signs scattered all over this road – you are definitely not used to seeing them around those neck of the woods.
Northeast Massachusetts Adventure: Mohawk Trail
The Mohawk Trail is a beautiful, winding road that takes you through the Northeast. Native Americans used this trail route and early settlers alike to travel across New England before it became popularized in modern times for its scenic views.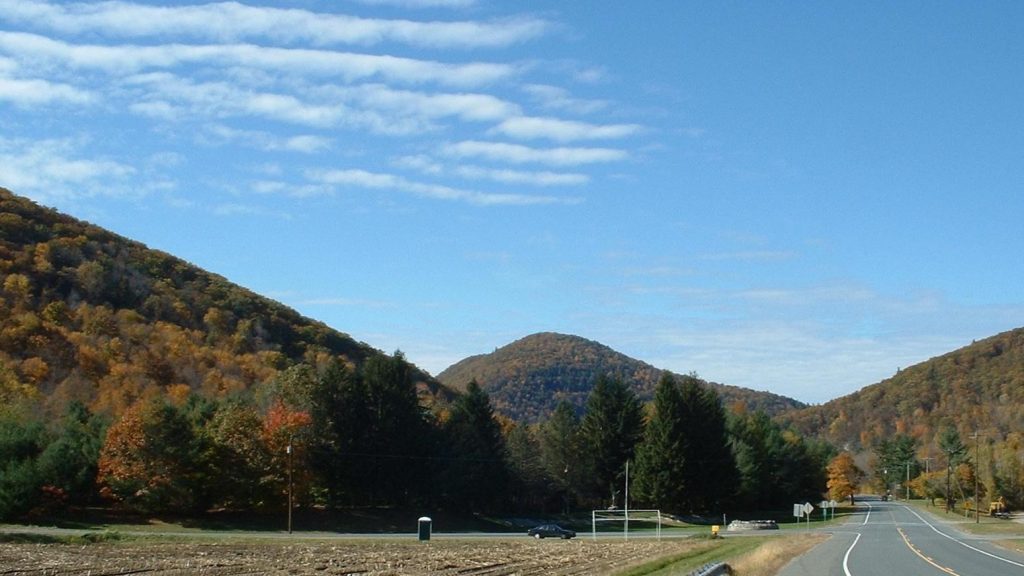 You can enjoy views of nature from up high above the ground or on foot with only your vehicle as your primary source of company. One such spot worth visiting while traveling this famous Highway will be found at Shelburne Falls.
Serene Drive in South Carolina: Cherokee Foothills Scenic Highway
Ever been on the road and been so captivated by your surroundings that you just can't stop taking in all of its beauty? This is what makes a pitstop, like Cherokee Foothills Scenic Byway, worth stopping at every mile marker.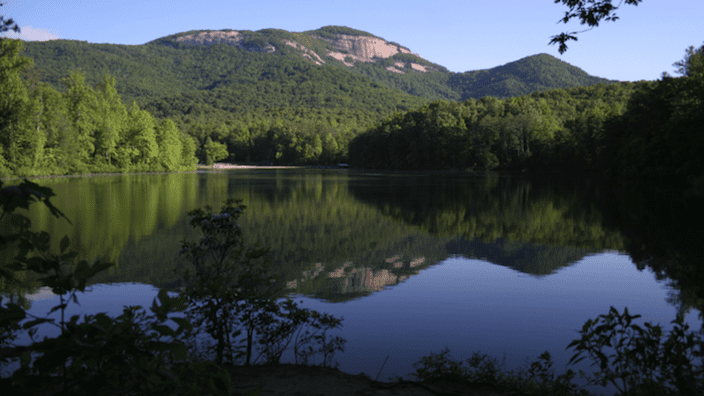 The 120-mile stretch runs past some impressive natural landmarks such as waterfalls or mountain outposts while still having time for side quests along its way. You may be pulled to hike in Table Rock State Park if it sounds like fun!
Ouachita Mountain View at Arkansas: Talimena National Scenic Byway
Talimena Highway in Arkansas is home to some of the most beautiful views you will ever see. The winding roads and photo opportunities are perfect for any type of vehicle running through Queen Wilhelmina State Park on the crest of Rich Mountain.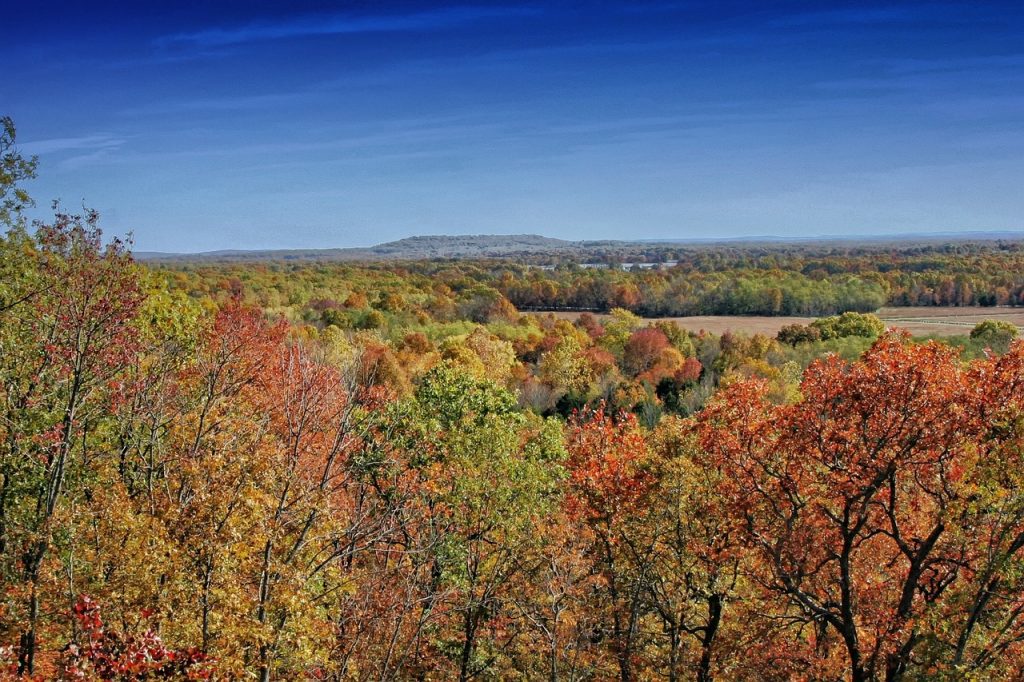 You will also get to take in the view of the breathtaking scenery of the Ouachita Mountains that is rightly called the Castle in the Clouds. There's a reason people drive hundreds of miles just to enjoy Talimena.
High Altitude Experience at Colorado: Pikes Peak Highway
Pikes Peak does not precisely lack scenic drives, but the twisty stretch of tarmac on Pikes Peak has always been among tourist favorites. The Summit House at 14,000 altitudes provides an excellent place to take pictures or get coffee.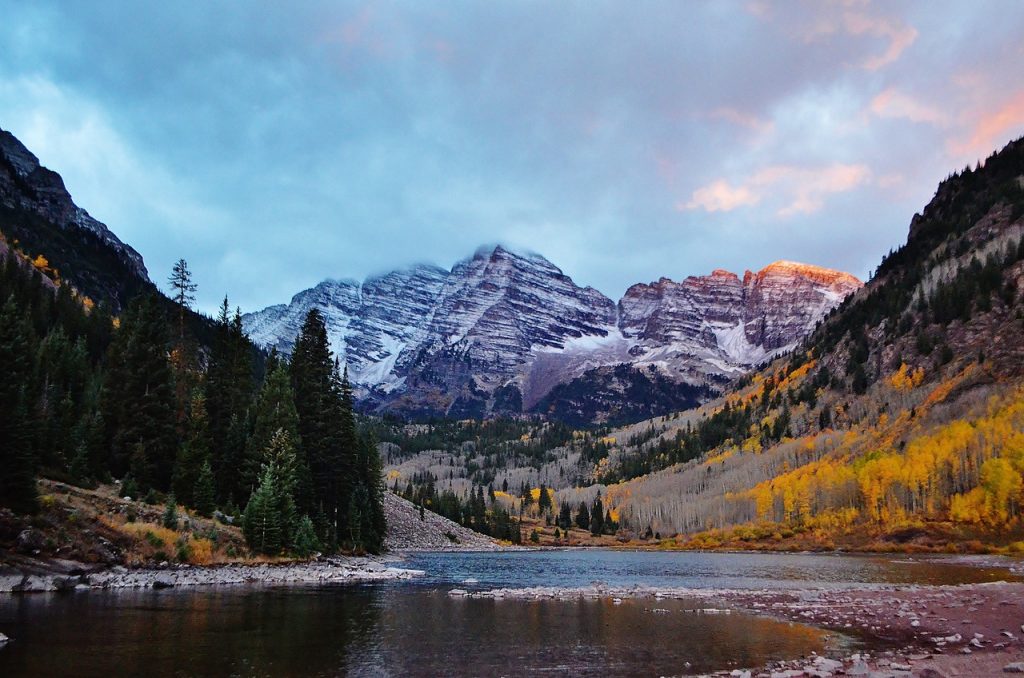 It's also home base when you're craving some donuts! With such a high altitude, it will make you appreciate the food and view even more. This makes the location one of the most photographed places among visitors in the U.S.
Drive and Hike at Delaware: Brandywine Valley Scenic Byway
Delaware has the most beautiful roads in all of America. We guarantee you won't find a nicer stretch than this 12-mile long route 52 and 100 between Kennett Pike and Montchanin Road! The land is lush with green hills that are great for hiking.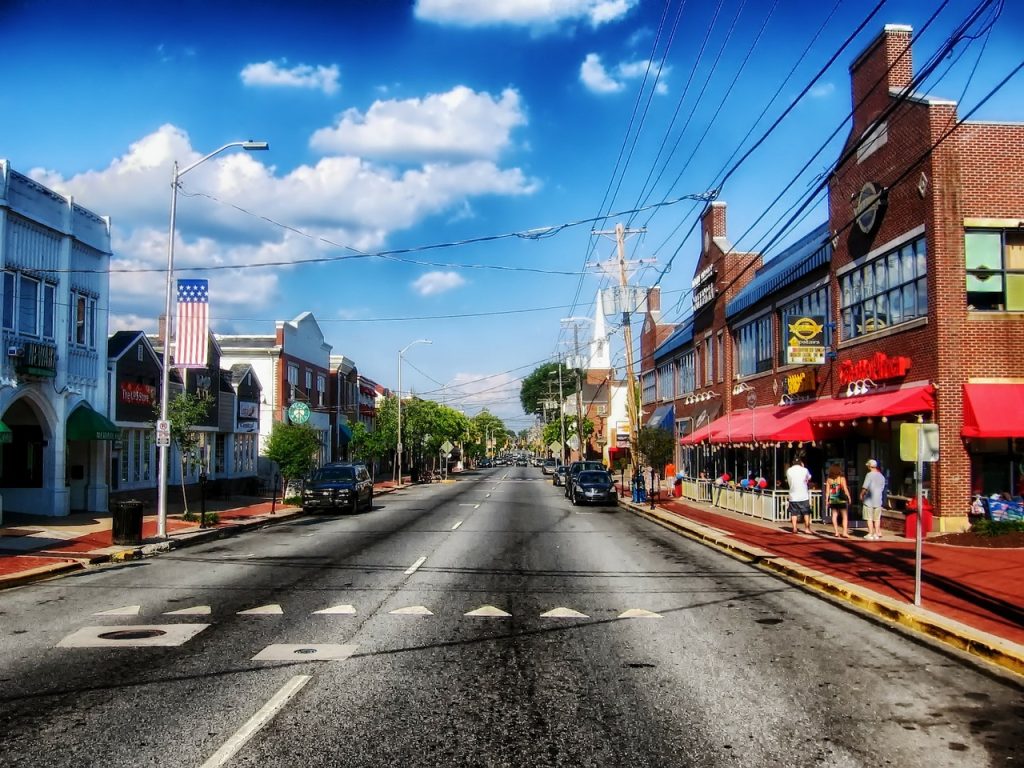 You may just take it easy on your feet as you cruise through these picturesque parts of Delaware. The antique shops and Wilmington Flower Market are set up along this route, making it exciting for springtime travel plans.
Take in the View at Georgia: State Route 197
If you're looking to spice up your driving experience on your vacation, the Chattahoochee-Oconee National Forest can deliver some killer turns. Get out of the car and take in this breathtaking scenery before going back for more road adventures.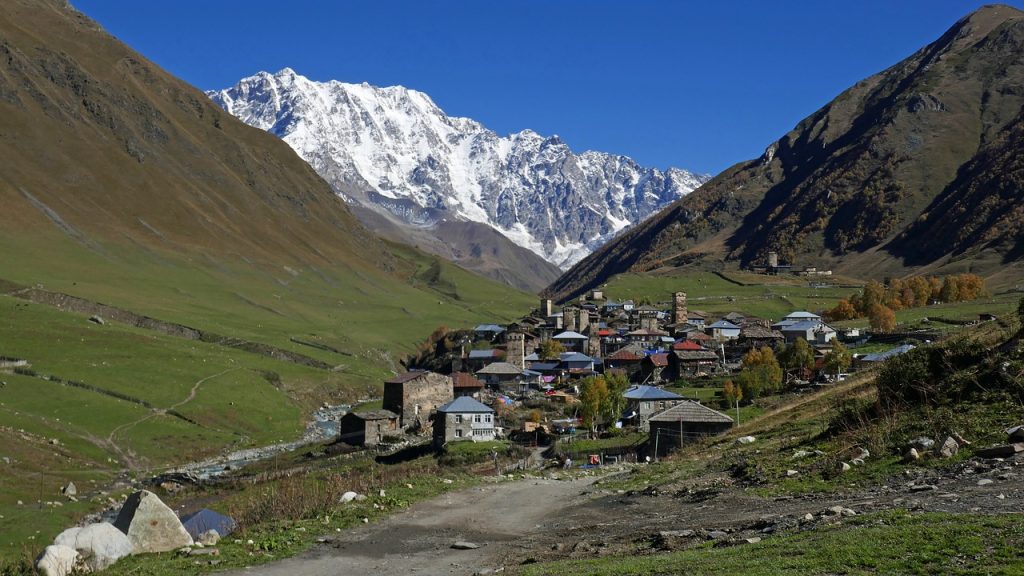 During Prohibition, Highway 27 was a popular route with moonshine runners. Today, its artisanal pottery makers make up tiny villages. One can also find stained glass or wood furniture pieces at Moccasin Creek State Park, an ideal location for campers and hikers.
See the Mountain Lakes around Idaho: Tetons Scenic Byway
The scenic beauty of Idaho is unmatched, from winding roads to mountain lakes and deep canyons. The western part of the state has more than its fair share with giant roadside spuds, but it's really not all about that.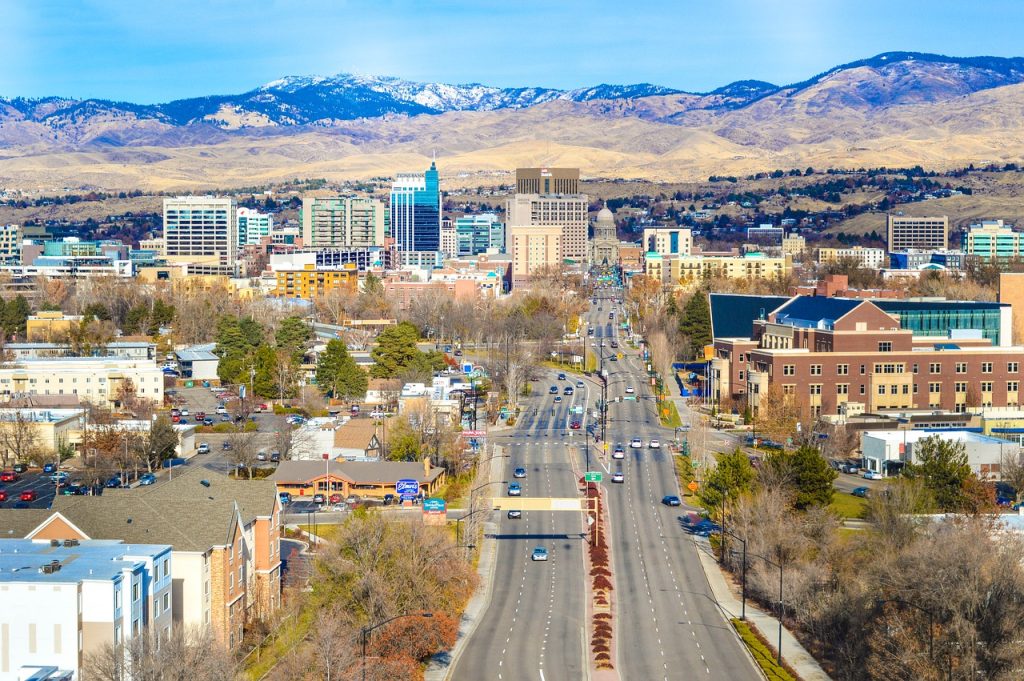 Along this 70-mile stretch, there will be plenty to see, including some incredible views as well as flowers in bloom in brilliant colors during springtime. You can also enjoy a cold beer from the famous Grand Teton Brewing while hiking.
World Famous Drive Illinois: Ohio River Scenic Byway
Why is the Ohio River Scenic Byway such an incredible drive? It's not just because it's home to what Teddy Roosevelt proclaimed "the world's most beautiful drive." There are many reasons why this 188-mile trek through Southeast Illinois' rolling river valley will leave your heart soaring.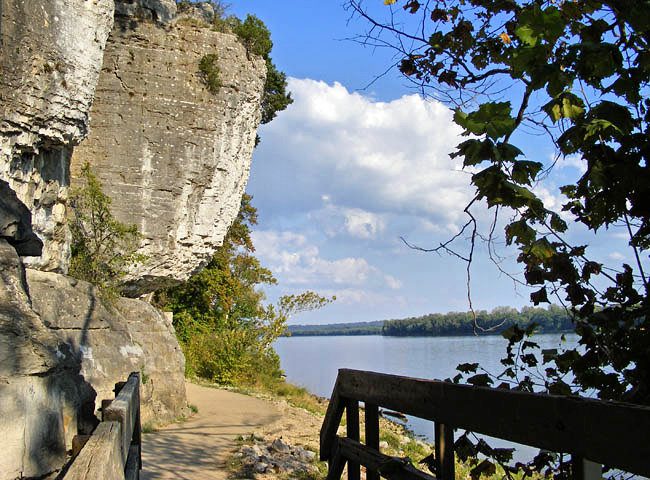 For one thing, you can take time out for sightseeing while still getting plenty done with all that fresh air! You'll get stunning views of small towns like Metropolis, where they've got an incredible Superman statue standing guard over them.
Michigan and Its Natural Beauty: Pictured Rocks National Lakeshore
Michigan is a land of outstanding natural beauty, and in any other state lake, Michigan's M-22 would be at the top of everyone's list. If you're from here, there are places like Chapel Rock that make your heart happy, too.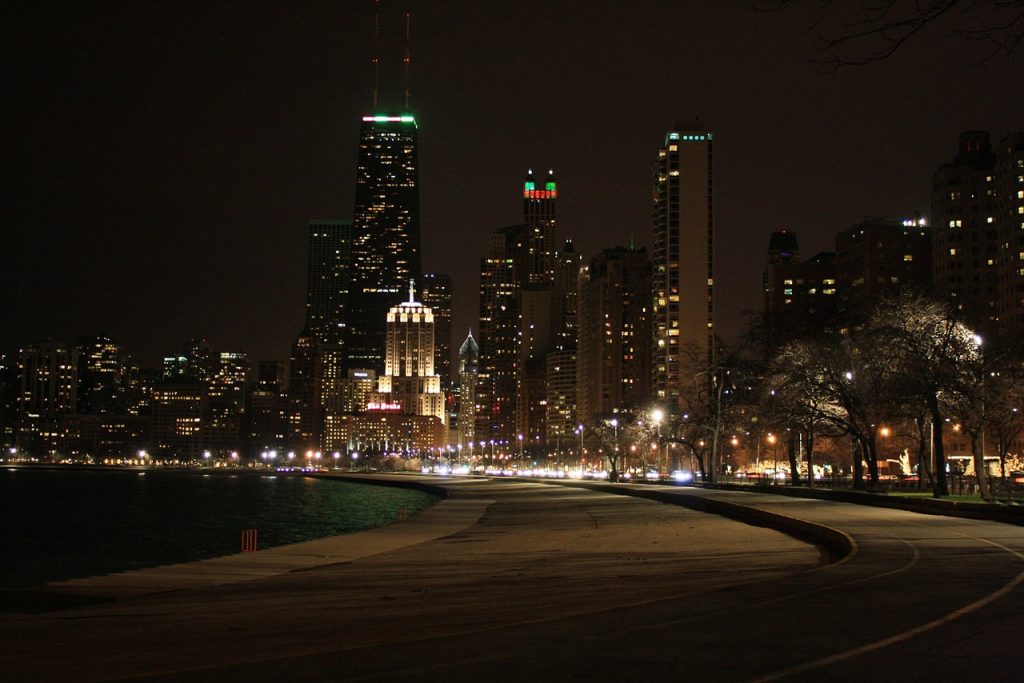 When exploring National Lakeshore, take some time out for yourself; stretch those legs on an adventurous hike after a long drive. Also, don't forget to enjoy the fixated by the colors sparkling underwater – these things all contribute to memories worth remembering.
Iowa for Limestone Wonders: Driftless Area Scenic Byway
You have a chance to experience nature at its most picturesque on this drive. Not only are you surrounded by lush forests, but also the occasional sign of ancient human life in forms such as effigy mounds which are Indigenous burial sites.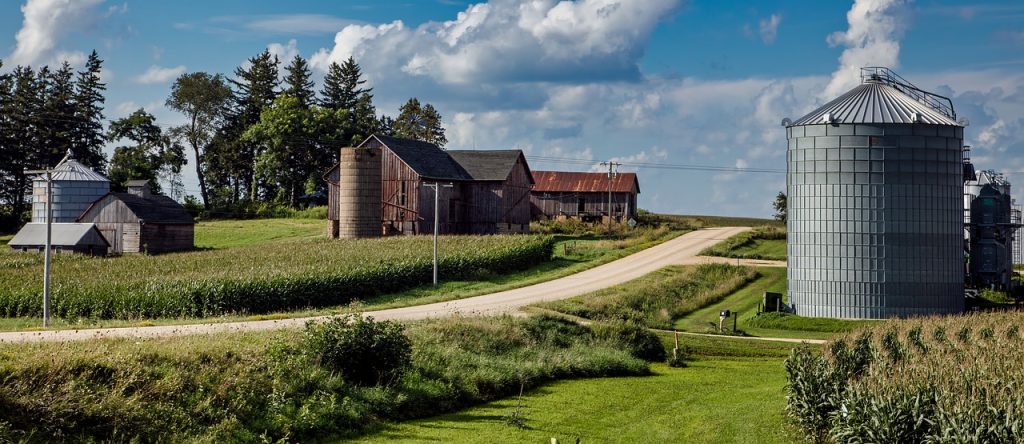 The route starts with scenic limestone bluffs before heading into Yellow River State Forest, where there's plenty for your family to enjoy, from hiking trails that lead up to high plateaus overlooking the river below to great cliffs you can climb.
Dirt Roads of Maryland: Chesapeake Country Scenic Byway
You can't beat the view from Fisherman's Inn. The oldest national scenic byway in Maryland and one of only two that date back to colonial times, this route has it all: historic sites like 18th-century courthouses and former plantations.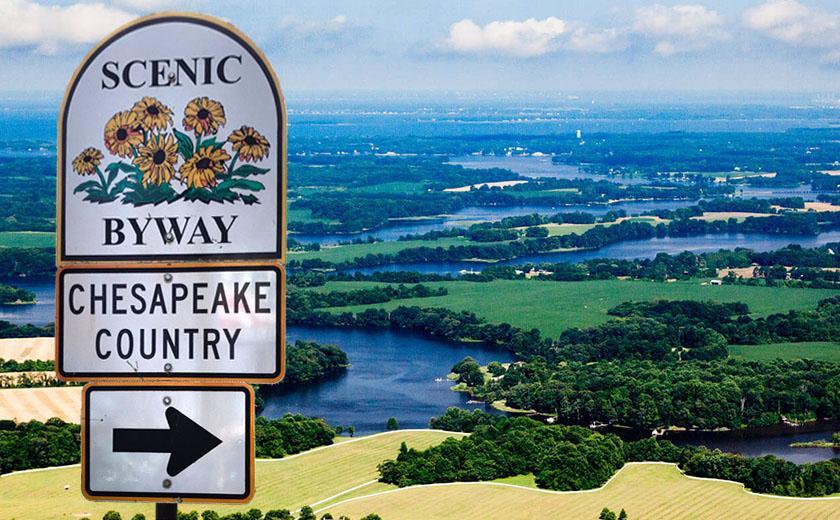 You will get to see small towns with picturesque buildings made out of stone or brick and winding dirt roads leading up through mountains covered by lush forests where you might spot an elk grazing on knee-high grass next to red barns.
Cross the Nada Tunnel in Kentucky: Route 77
The Nada Tunnel is a one-time railway tunnel with an eerie appeal. It's only 900 or so feet long, but it affords drivers plenty of space, and they can see everything up ahead because the foggy conditions make it hazy on either side.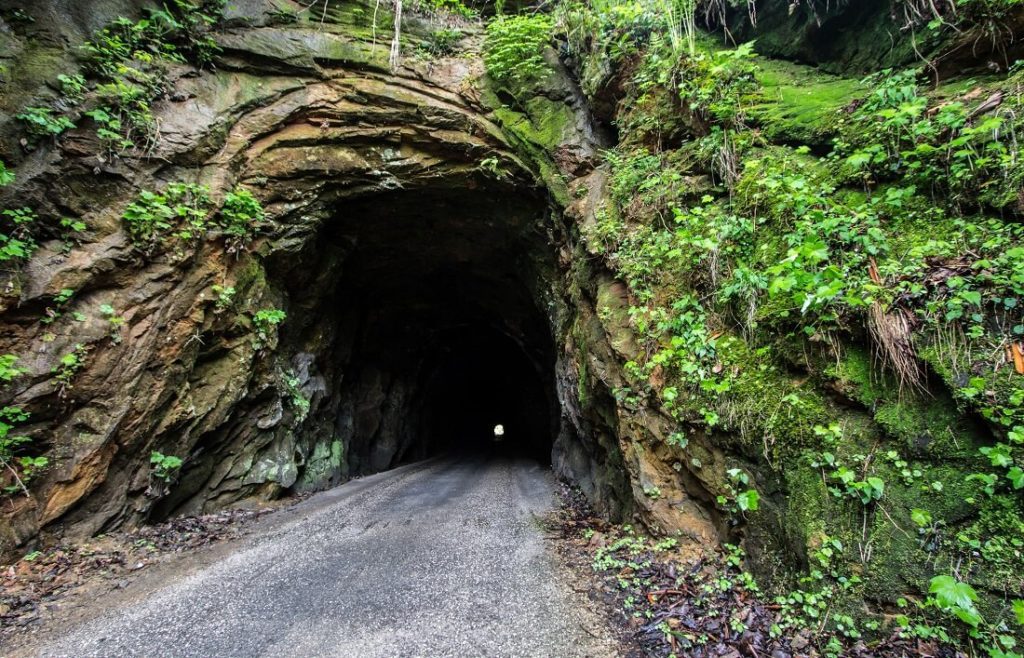 The next time you find yourself lost in thick mist – think about how much more thrilling that would be on a night road trip. It is also believed that the lane is haunted as a construction worker killed himself in a blast.
Maine: Park Loop Road, Acadia National Park
Fall is the best season to visit Acadia National Park, and there's nothing like a smooth band of asphalt during your scenic drive. The 27-mile stretch that makes up Park Loop Road has it all like forests with lakes and mountains overlooking rocky coastlines.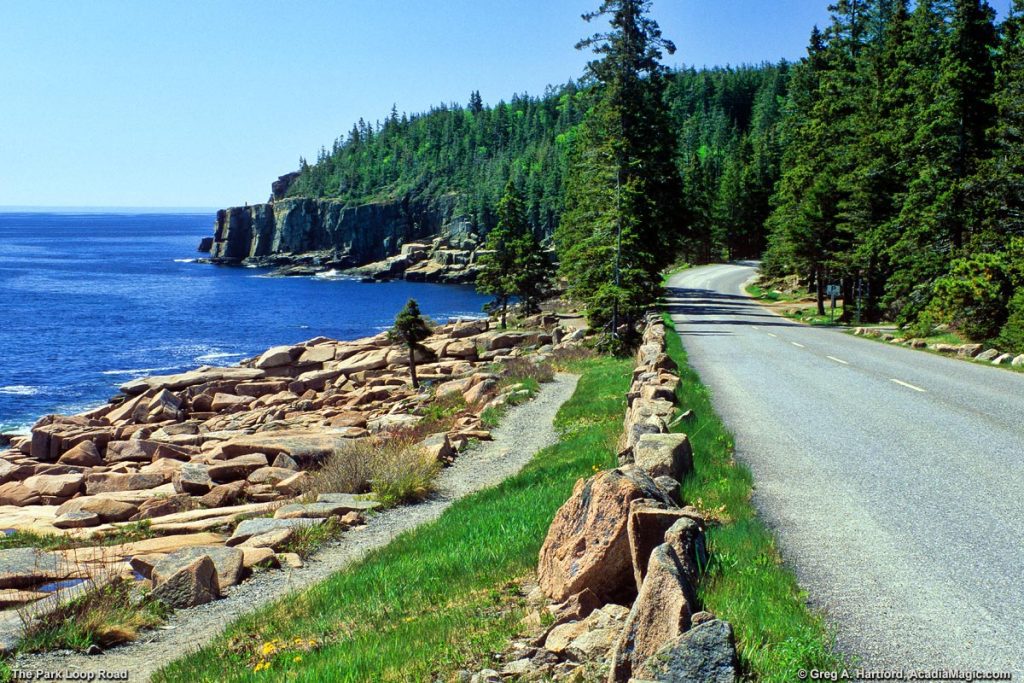 The fog rolls in so thick you might mistake them for an avalanche! Spend the evening at Cottage Street Pub chowing down on Back River Gin cocktails while listening to music from someone playing upright bass or cello – who could resist such Perfection?
Grab Pizza While Driving in New Jersey: State Route 49
Garden state route 49 offers a range of fresh views and wildlife. It may even be a bird watcher's heaven as you will see migrating songbirds from the freshwater Maurice River Bluffs Preserve. Be ready to be amazed by a life-sized junk castle.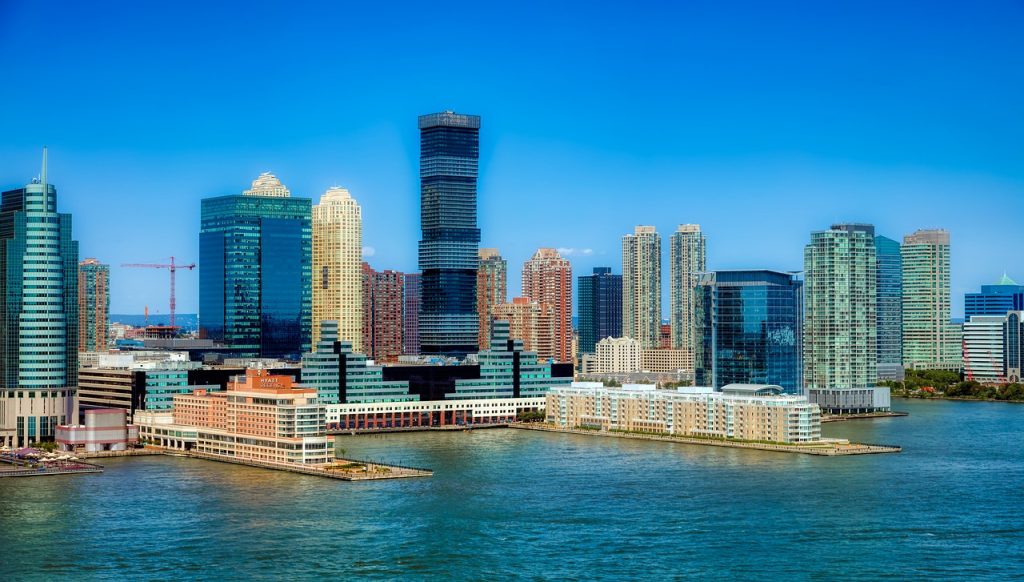 This Palace of Depression is in Millville. New Jersey also offers the popular Big John's Pizza. Make sure you keep some cash aside to grab some pizza from this joint in Bridgeton. You can get some extras for the road ahead.
Louisiana for Rich History: U.S. 90
The inviting aroma of fried boudin and meat filling is enough to make your mouth water and tummy rumble. Route 90 stretches 297 miles along the state's entire southern border, crossing over Sabine River with its historic towns like Lake Charles.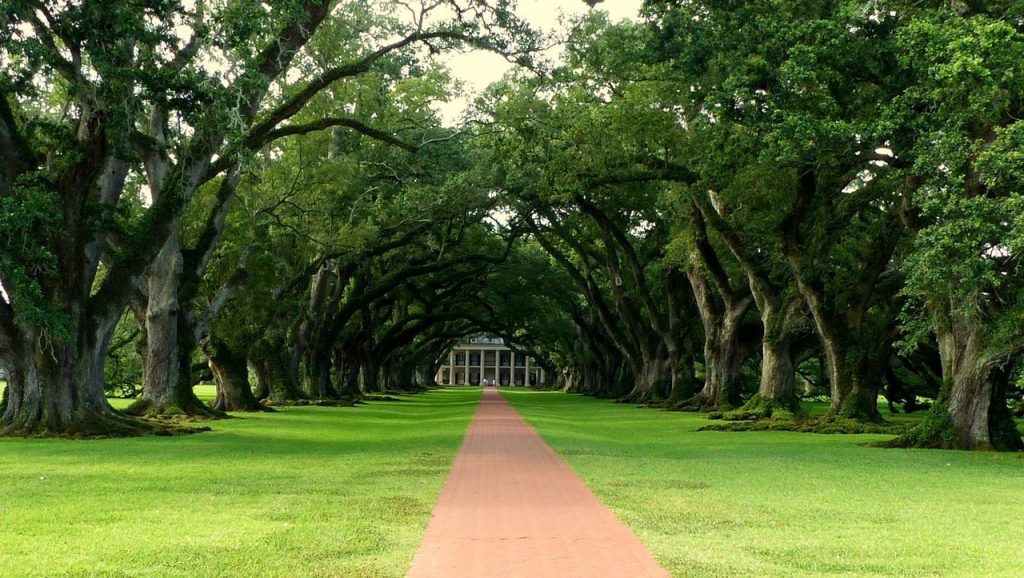 You'll see Morgan City leading from prairies into marshlands before reaching New Orleans for a stop at a specific Chevron station, where they offer fried balls or pies as well! For such an adventurous drive, it's worth stopping in these small Louisiana villages.
Enjoy Apple Wine in Nebraska: U.S. Route 83
You'll be blown away by the beauty of U.S. Route 83 in Nebraska, which runs for 222 miles through a region that was once covered with sand dunes and has now stabilized into highlands. It's famous for carrying travelers along a pink-hued road and river valleys.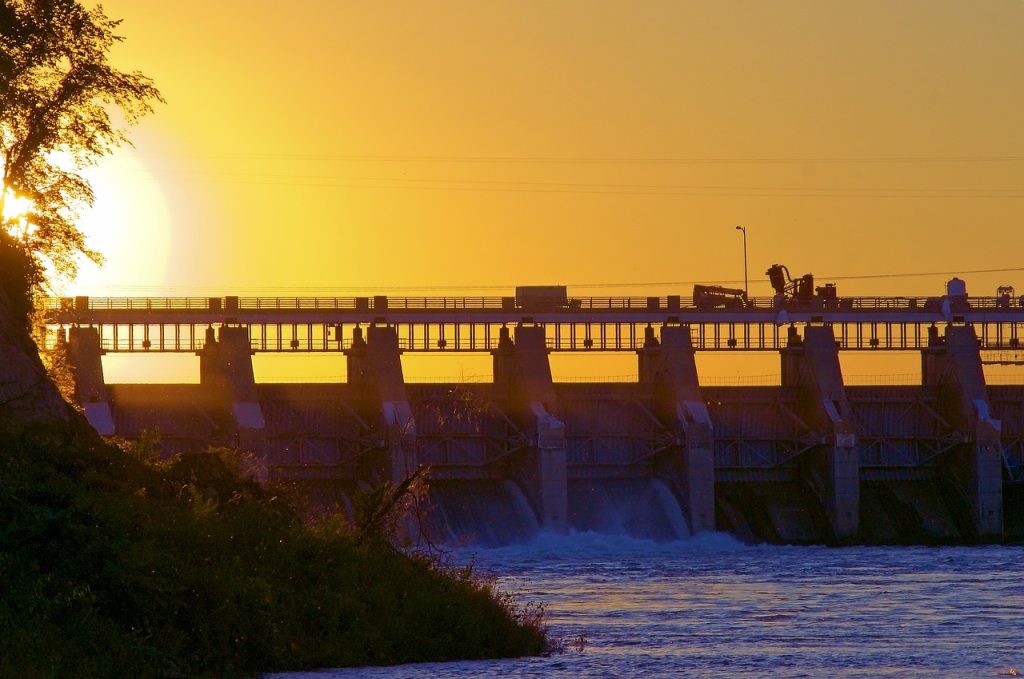 On your road trip, plan to spend a night stargazing in Valentine's before continuing West towards Niobrara Valley Vineyards, where they have excellent apple wine! This route can be enjoyed to its fullest during summertime when there are fewer cars.
Roller Coaster Drive in Minnesota: Highway 61/The North Shore
There are two words to describe the stunning scenery you will see on your drive up North through Minnesota: breathtaking and incomprehensible. It may seem like one big log aside, or perhaps even coming back down from a roller coaster hill.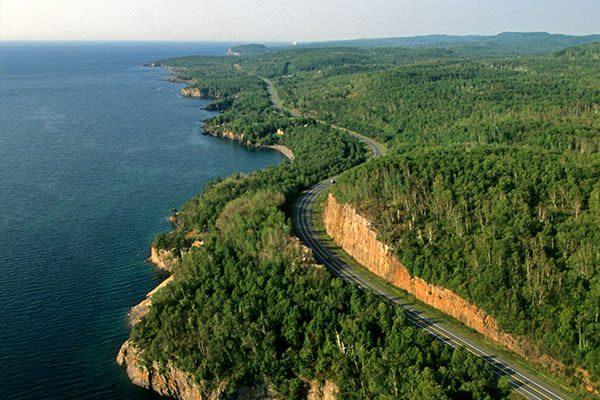 These landscapes go on for hours without end, and sometimes they're all together! Before reaching Lutsin' or Split Rock lighthouse, make sure not to miss out on the waterfall. The best idea to capture this feeling is a selfie with every landmark.
Missouri for Sightseeing: Highway 19
Highway 19 is a two-lane North-South route connecting the towns of Thayer and New London in Missouri. It's dotted with small towns, where you can experience American history as well as breathtaking views for you to enjoy along the way.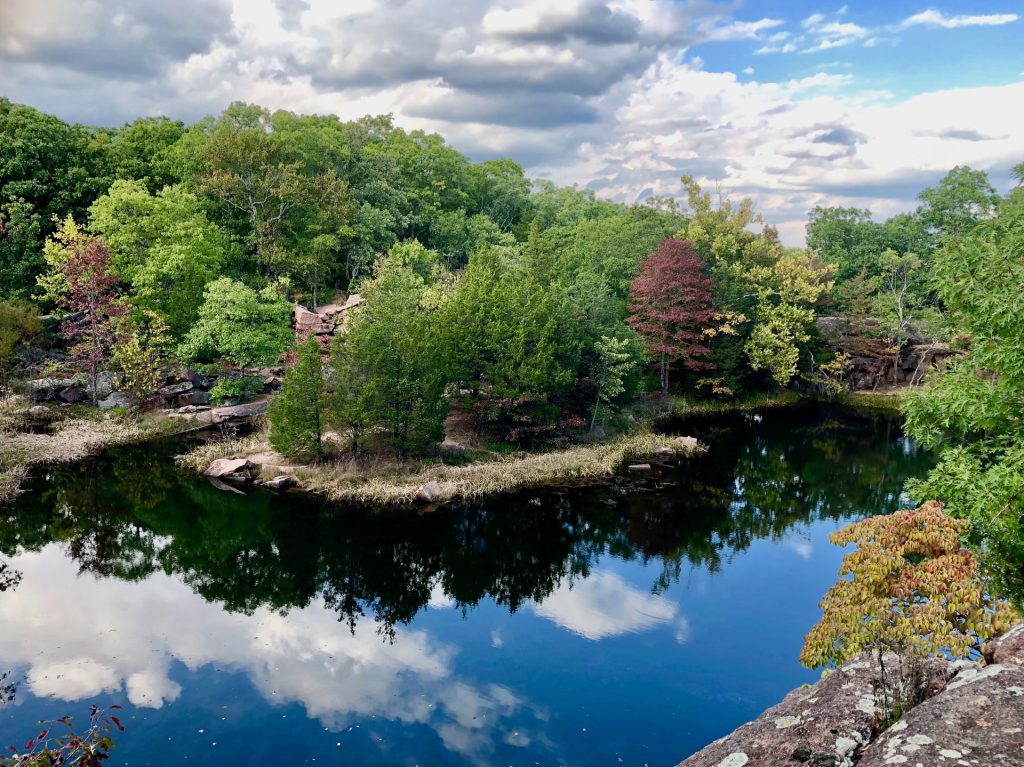 If your travels take you through Hermann village, it will be worth stopping for some sightseeing before continuing on down this beautiful drive. There are more gems waiting just around each bend on Highway 19, such as homemade soft serve.
Refreshing Drive Around Montana: Beartooth Highway
The Beartooth Highway is ideally one of the few ways to reach Yellowstone National Park. It's where you'll find some great scenery on your journey. With rugged lodgepole pines as well as clear mountain lakes for scenic views, this road has been a favorite among travelers.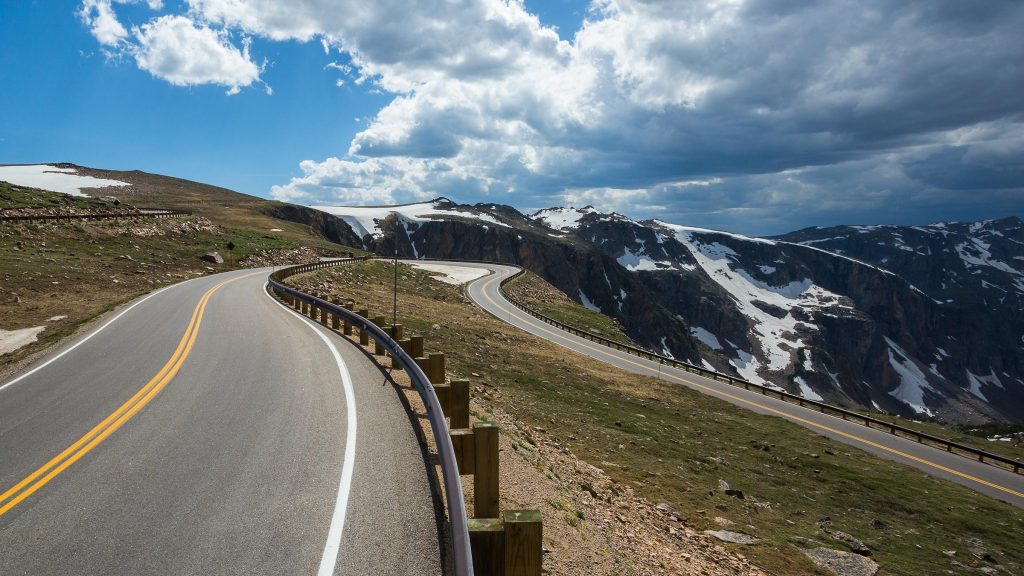 The one thing worth noting about driving through the Highway is the Beartooth, as the name suggests. You can't miss an incisor tooth-shaped peak from what looks a bit intimidating. You can end your trip with some karaoke and drinks with locals.
Historical Drive Around North Dakota: Sakakawea Scenic Byway
The Sakakawea Scenic Byway is a beautiful road that follows the routes of Lewis and Clark. Visit the Knife River Indian Village National Historic Site for the educational opportunity to learn more about humanity's early settlements in this specific state.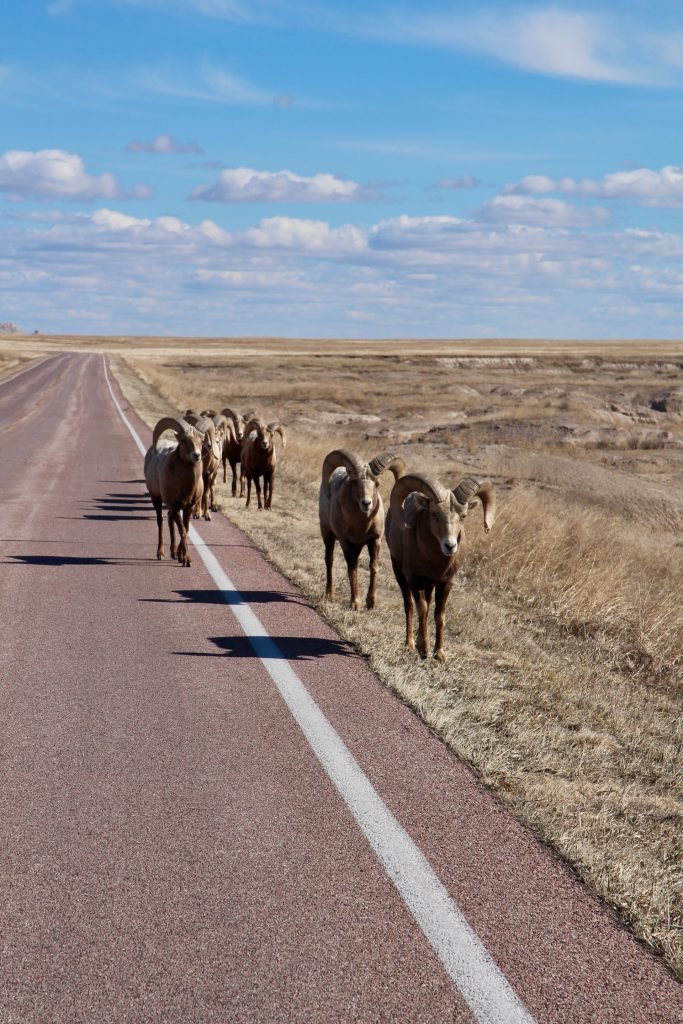 After seeing the artifacts dating back to 11 thousand years ago, go for the outdoor activities. You may lean towards cross country skiing during wintertime or hiking along riverbanks year-round. Also, take time to get some fresh pie from Dakota Family Farms.
See Sunken Trace at Mississippi: Natchez Trace Parkway
There is a lot of history around Natchez Trace Parkway. A few decades ago, Natchez Trace Parkway was once part of a vital supply route spanning Alabama and Mississippi to Tennessee, where boatmen would walk their boats downriver from Ohio.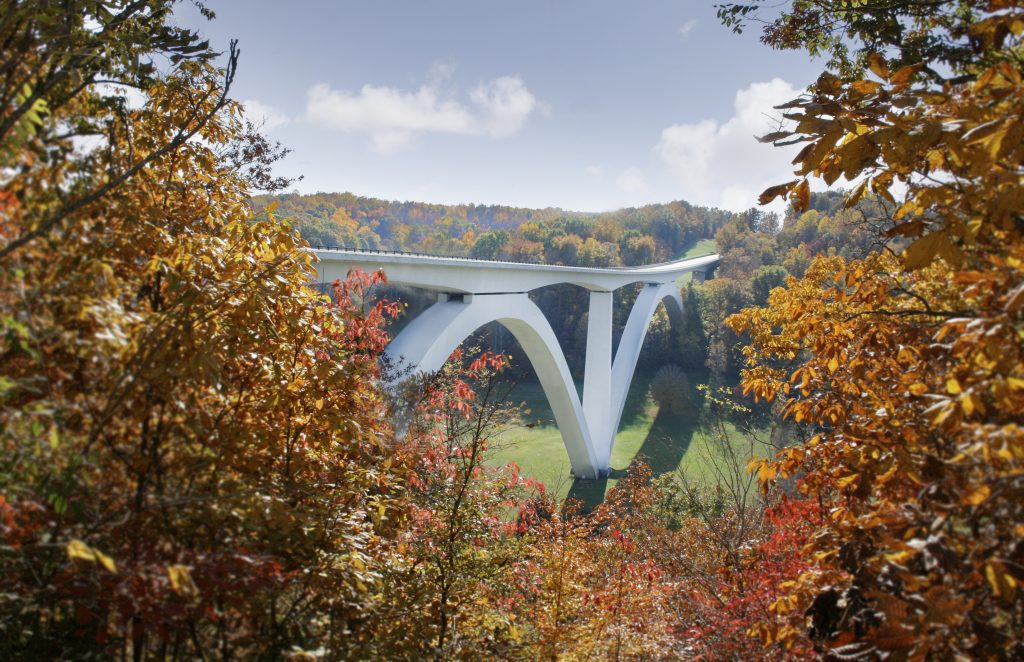 You can still find these trails around Mile 41 as an old path leading into nowhere with no branches breaking their course. This used to be called Sunken Trace. Further, up ahead at mile 122, you'll find the River Bend picnic area.
Hayrides in North Carolina: Blue Ridge Parkway
Blue Ridge Parkway has lots of natural beauty. The Blue Ridge Mountains are so vast and go on for miles that one day will never be enough to see everything they have to offer! Head over there now for some exciting roadside attractions and fun. You may even find a live band playing along the way.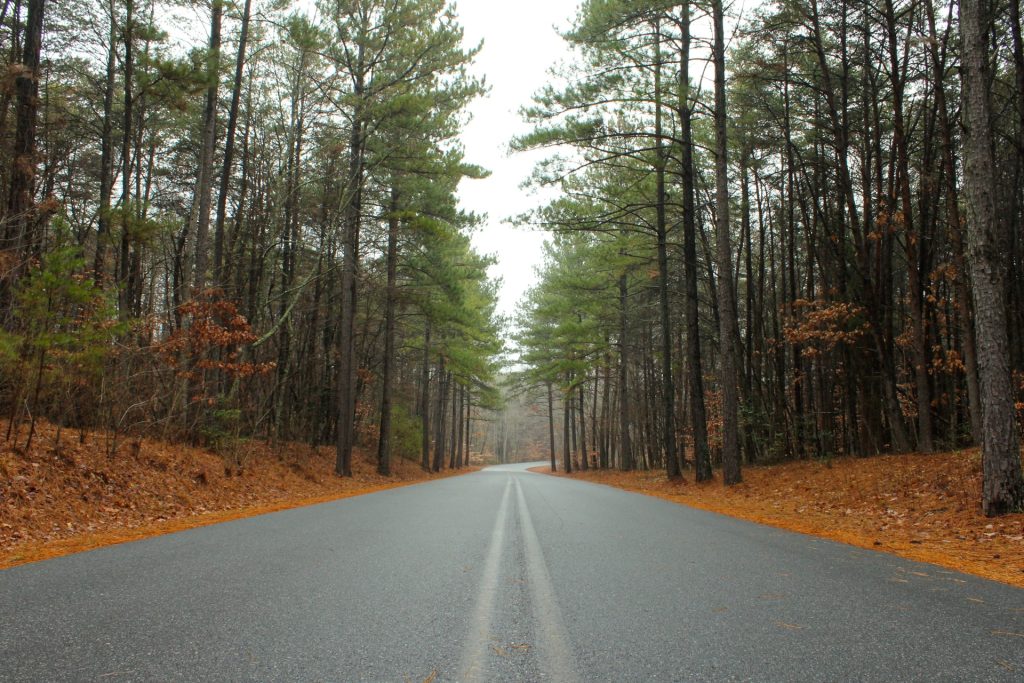 Experience the hayrides and apples through Little Switzerland. At mile 384, do some souvenir shopping at the Folk Art Center for your friends and family. Besides, you can camp at Pisgah Inn from April to October to take in the morning sunrise.
Adventurous Drive in New Hampshire: Kancamagus Highway
It's a good idea to take State Route 112 if you want to witness the scenic overlook, towering trees, and sparkling lakes. This also gives you a great chance to explore special elements such as waterfalls feeding into sandy-bottomed pools for swimming adventurers.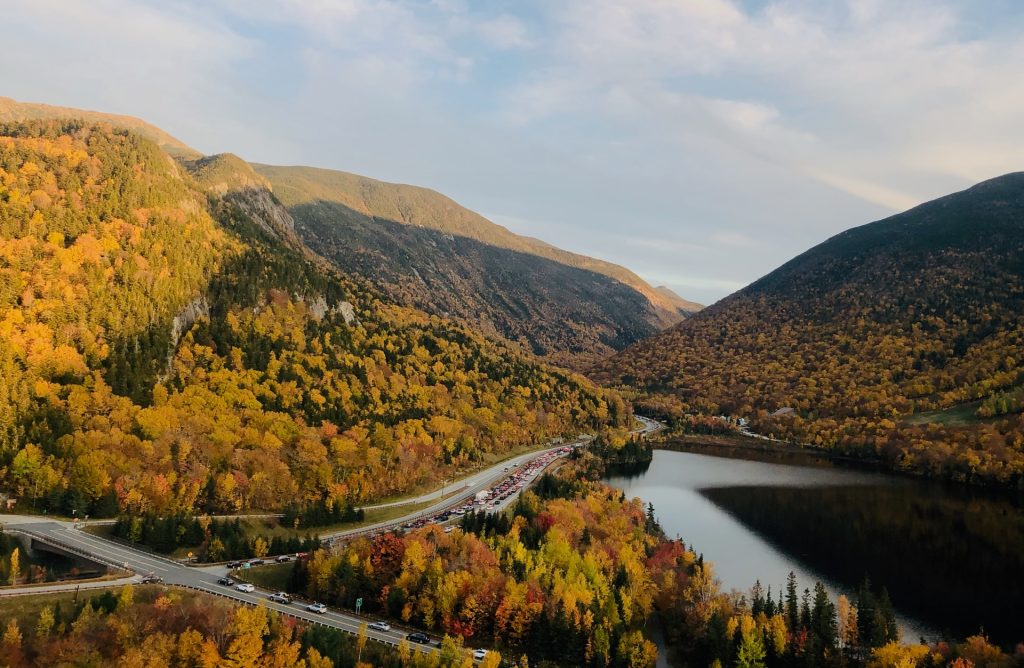 There are several wood-covered bridges across rivers which can be used for fishing and fun picnic spots. Finish your trip with Clark's Trading Post to pick up some souvenirs before continuing your drive through this picturesque Kanc area.
New Mexico: El Camino Real National Scenic Byway
There are few roads as notable and famous as El Camino Real. This Spanish explorer's route was first used by the Spaniards back in the 16th century, but it also houses some pretty righteous rock formations that make for an excellent road trip.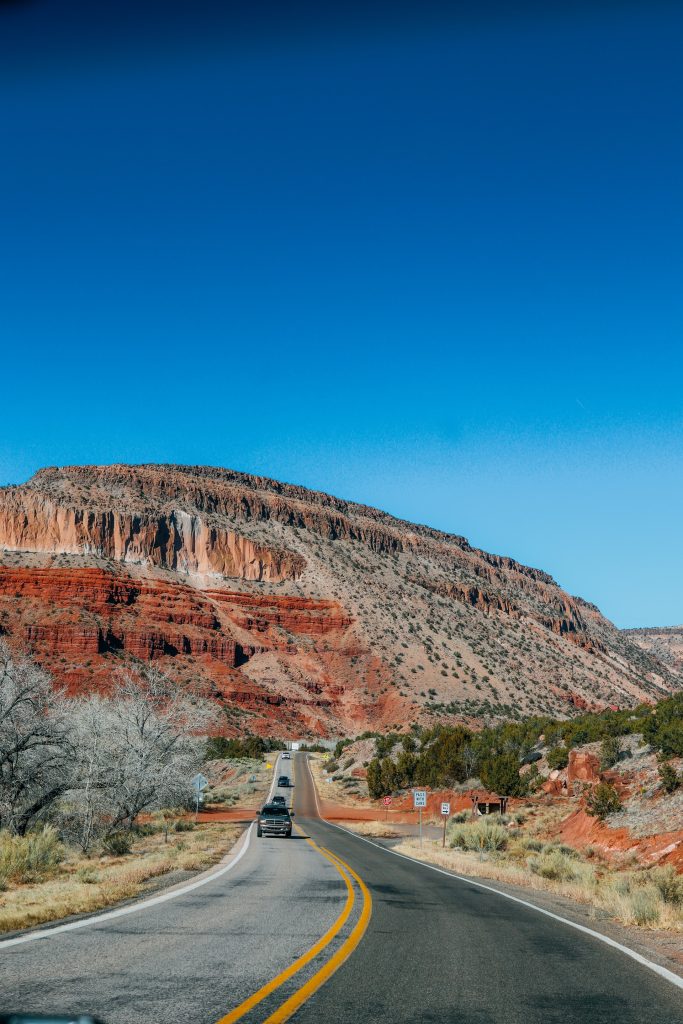 Stop off in San Antonio, where you can enjoy a green chili cheeseburger at Owl Bar before continuing on towards Santa Fe. When you reach Albuquerque, you can enjoy chili at Duran Central Pharmacy to take care of your Mexican food cravings.
Mars Region of Nevada: Valley of Fire Highway
Have you ever wondered what it would be like to venture off the beaten path and explore an unknown region? Mars is one such place since shifting dunes formed a stunning landscape in southern Nevada over millions of years.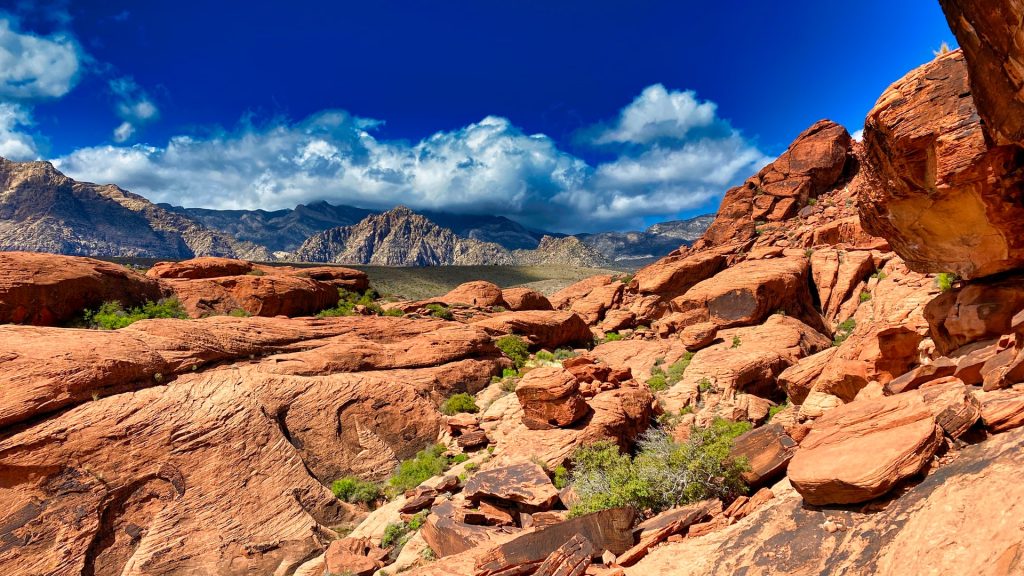 Visitors can take their time driving along Route 95. They will find striping sandstone rock formations that range from reds to oranges with cream-colored Slickrock dotting this road's pathway. Also, visit Paiute Travel Plaza Beverage Outpost and Mouse's Tank Road.
New York for Fun Steep Drive: Hawk's Nest
It doesn't get any more eventful than this for a road trip. Follow Route 97 out of Port Jervis, and you will be blown away by an impossibly beautiful combination of bends, with a steep drop overlooking the Delaware River on the other side!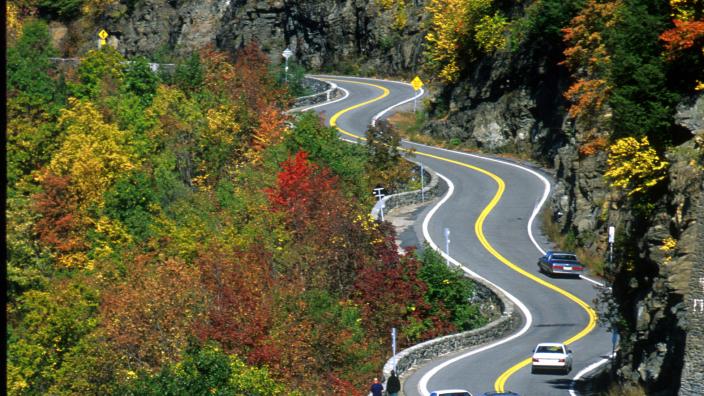 If that isn't enough to make your heart pound even faster, then watching the wild turkeys wander across the road will do it for you. Cover all the well-earned rest stops in small towns like Hancock or Narrowsburg along the way through upstate New York.
Drive Through Oregon Forests: The Columbia River Gorge Highway
Rumbling over the hills, I-84 cuts a swath through Oregon's Columbia River Gorge. There are many scenic views with towering cliffs and breathtaking waterfalls that you can stop at on your long drive along this beautiful stretch of road.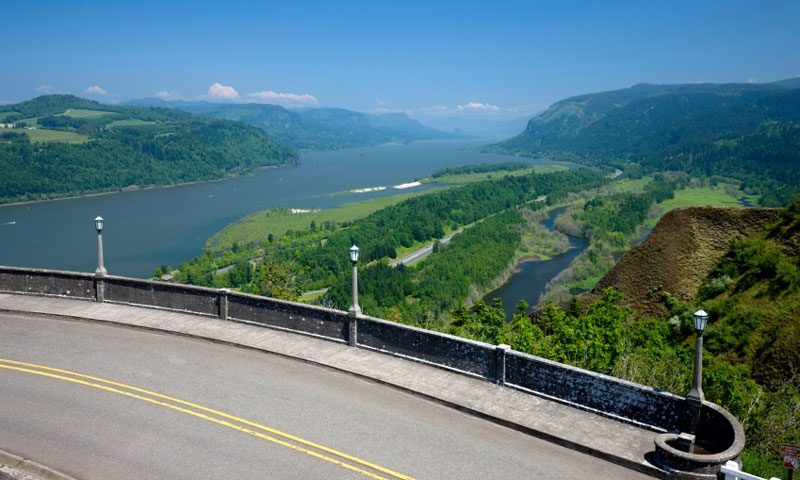 Finally, out into the open country again, it is only about 40 minutes from Portland to Multnomah Village. Here you take your last break before heading downriver towards Washington. You will thoroughly enjoy all the twists and turns in these forested mountains.
Oklahoma Mountain Sceneries: Talimena Scenic Drive
You can't go to Arkansas without visiting its other larger half. This scenic drive from Oklahoma will take you on a journey through small towns and mountain ranges, all with their own unique touches that make them just as sweet!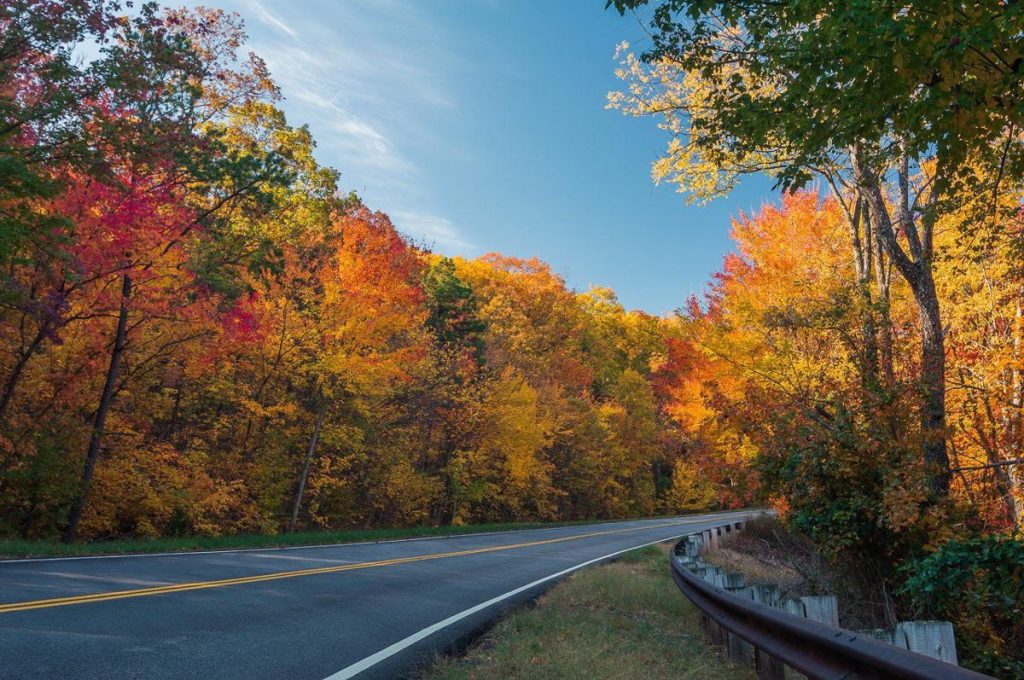 Stop for photos at places like Panorama Vista or Horse Thief Springs before heading into Billy Creek Recreation Area. The place offers plenty of hiking trails perfect for an afternoon alone under the trees away from civilization noises.
Long Drive in Pennsylvania: Route 6
A trip north from Pittsburgh will have you stop at least once a mile in order to capture all that this beautiful state has to offer. In 400+ miles, Route 6 ventures through stunning scenery and endless small towns.
There's no shortage of Pennsylvania beauty, including the Grand Canyon. You might find yourself taking in the breathtaking views or opportunities for an adventure like climbing up an old viaduct high above the trees before walking back down again.
Farmside of Ohio: River Scenic Byway
This scenic byway in Indiana runs alongside the Ohio River for most of its length. It is a really great way to get some good old-fashioned American views and go running. Moreover, enjoy a picnic on the farms that have been here for ages.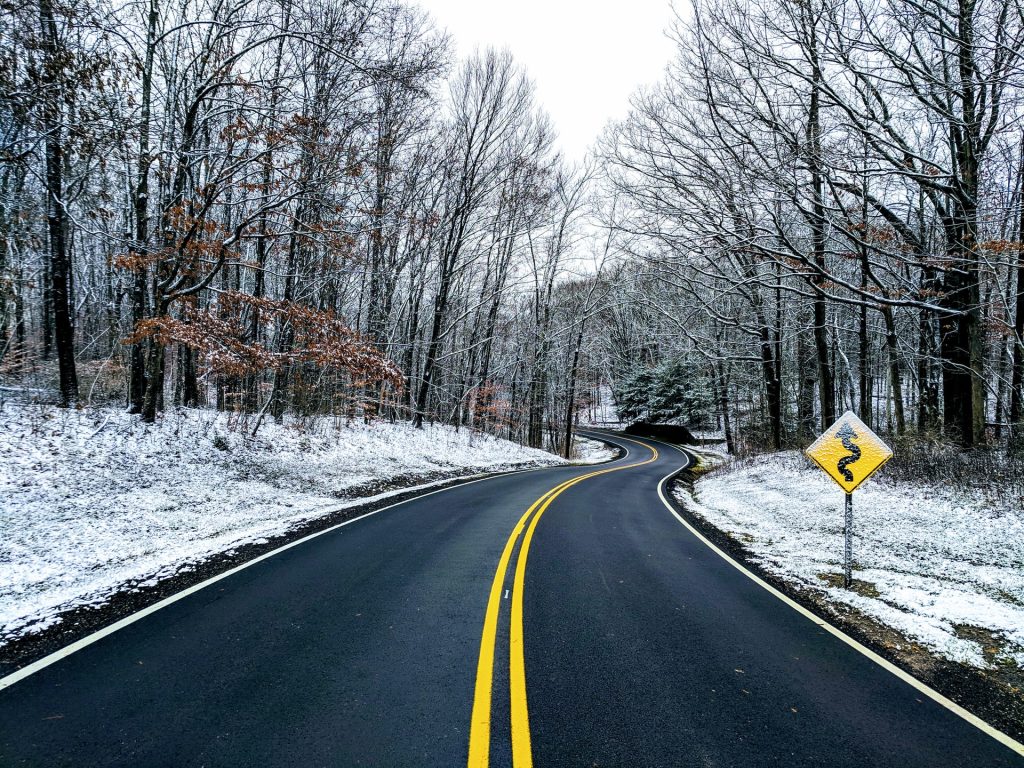 If you're searching for more than just scenery, head down south towards New Richmond, where there are antique stores. You can grab fun goodies that are from as far back as colonial times while enjoying coffee at local cafes.
Mini Drive at Rhode Island: Ten Mile Drive
Rhode Island is a small state, but that doesn't mean you shouldn't take the time and drive around to see all of its most lavish seaside mansions. Take a walk along beaches or Brenton Park, where Narragansett Bay meets the Atlantic Ocean.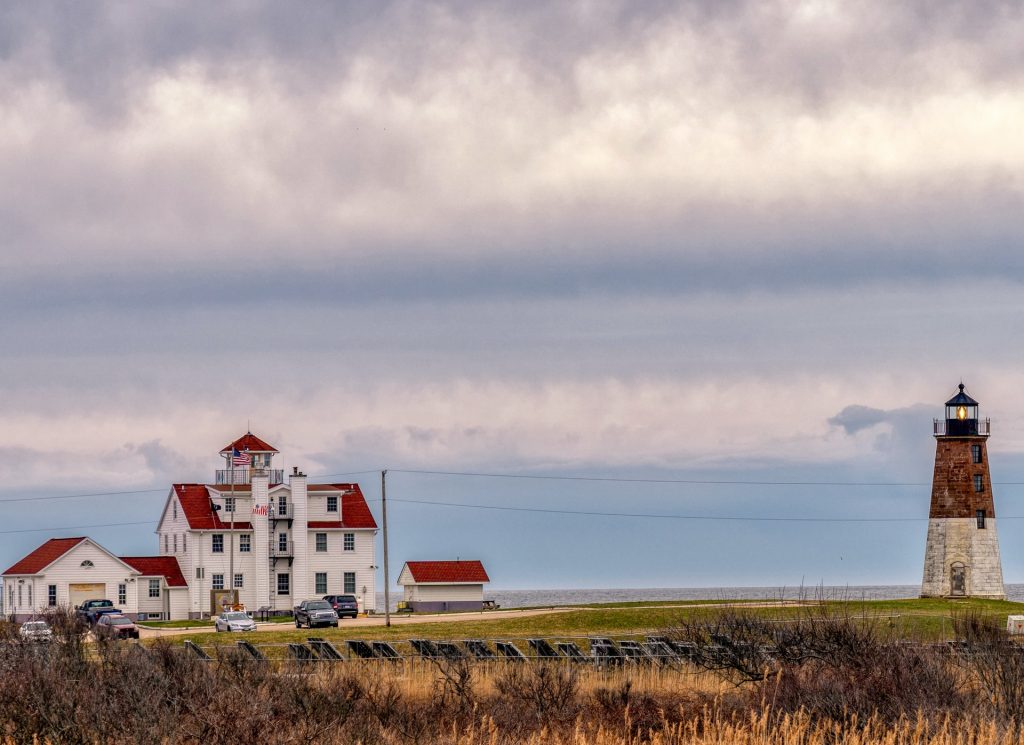 After this, visit Castle Hill Inn for some wine tasting before continuing on. You can dine in here before getting on the road again early in the morning. This short road trip will stay etched in your travel memories.
South Dakota for Twists and Tunnels: Needles Highway
The South Dakota Needles Highway is one of the most scenic drives in all of America. The road winds up and down through tunnels. Drive along with breathtaking views and feel like you're on top of giant rock spires!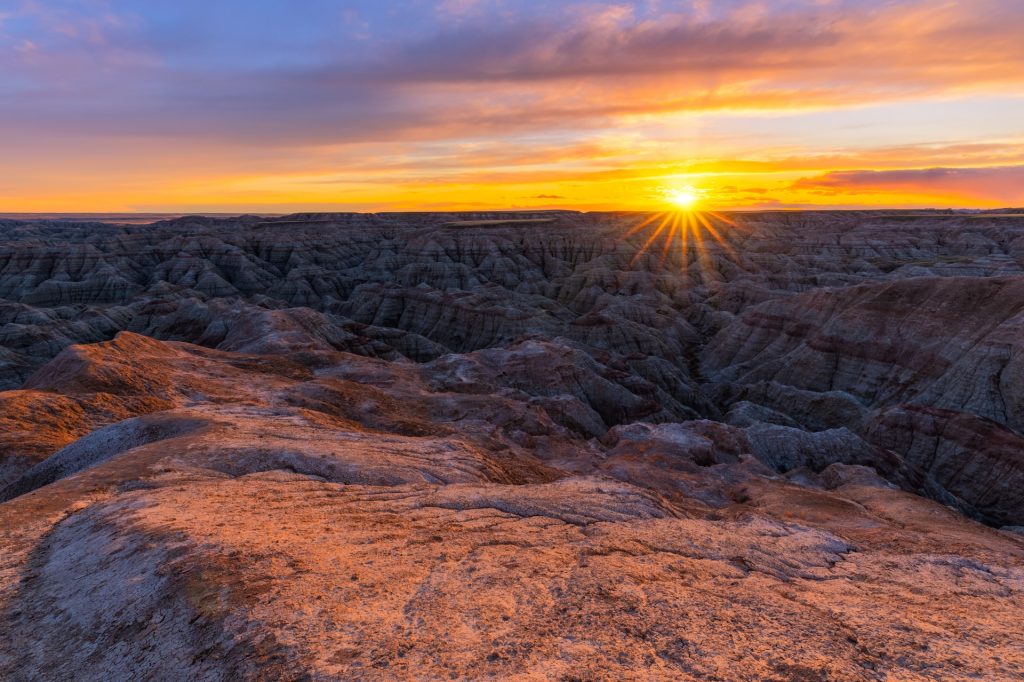 If you want some great memories to take home with you after your drive through these mountains. Then head over to the Custer State Park, where there are clusters upon clumps of full-size stunning formations under the Crazy Horse Monument.
Relaxing Texas Drive: Hill Country
The Hill Country road in Texas is one of the most iconic areas. It's a land where nature meets culture, and you can find both breathtaking views as well as some delicious food to enjoy on these adventurous excursions.
Those who want something more laid back than driving through scenic routes with their windows down try heading northwest from San Antonio towards Banderas Pass. You'll see vibrant bluebonnets bursting out around every turn—they truly are like paintbrushes spreading across fields.
Vermont for Fall Vibes: Connecticut River Byway
Some people think of bridges as an important part of America's history. The Vermont National Bridge Byway is home to 20 covered wooden spans that are just waiting for your photos! Drive through small towns like Brattleboro or St. Johnsbury.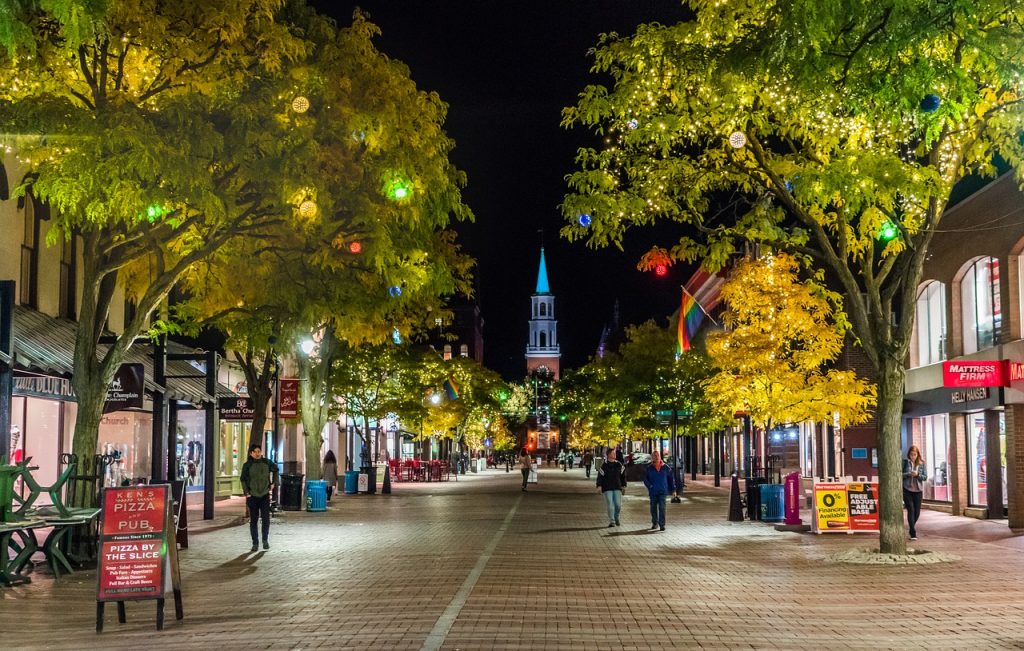 These scenic routes on U.S. 5 and Highway 142 will make you marvel every few miles. You can hop through these small-towns, collecting memories, antiques, and new road trip milestones. Also, look for breweries in those towns and grab some beer.
Curvy Tennessee Drive: Great Smoky Mountains
It is no wonder for travelers that the Great Smoky Mountains are a must-see. A landscape so pristine, it's hard to believe many humans and families have made a mark on this vast land for generations—but there you go!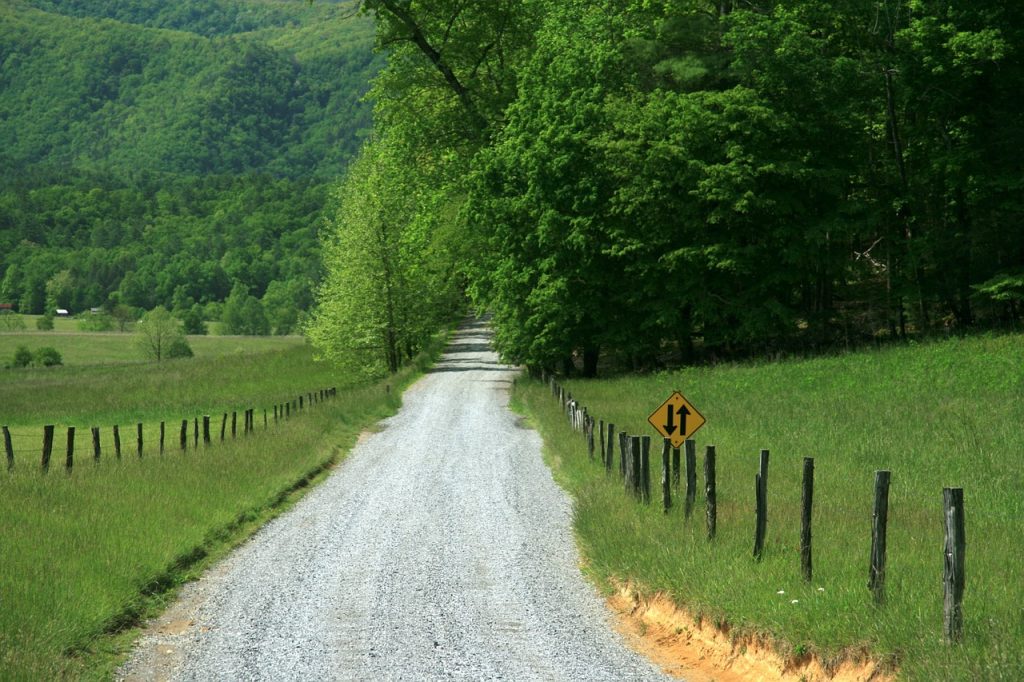 You can't avoid winding roads filled with unparalleled beauty. You'll find lush green cliffs that rise high above your head or see eye-catching views at every turn while driving alongside all the 318 curves on the road known as Tail Of The Dragon.
Country Drive in Wyoming: Beartooth Highway
The Beartooth Highway in Wyoming is the best of its kind. The steep drops and treacherous terrain make it too dangerous to even open during winter. In the summertime, you get to see the beautiful vistas from Tibbs Butte for miles upon end.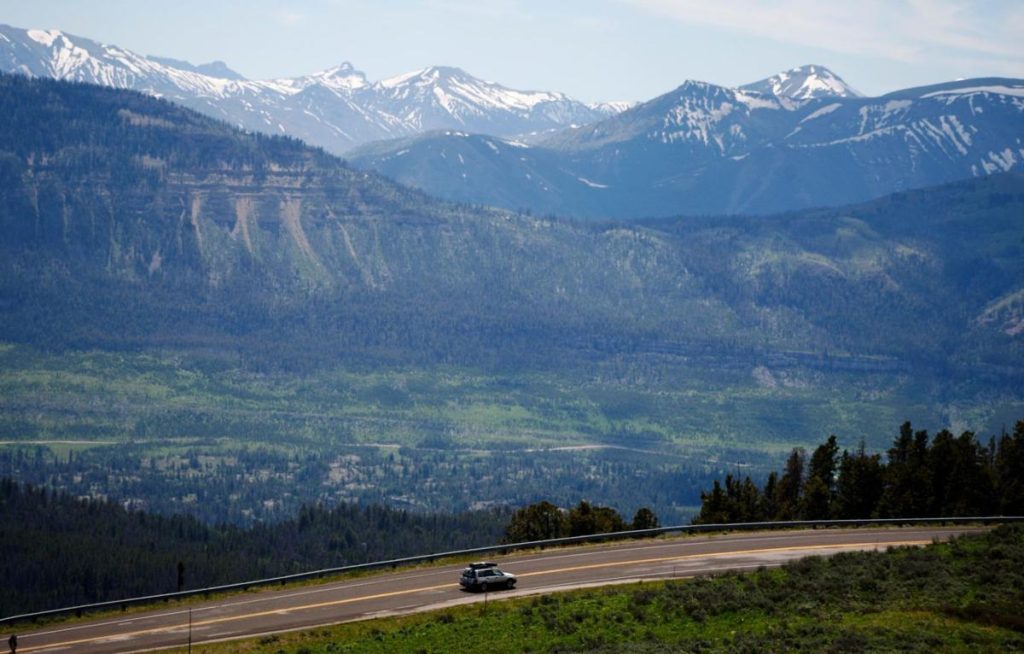 Make it a point to stop at the Top of the World Store for some snacks and treats. Well-earned ice cream will prove the whole journey was worth it. You may also visit historic sites and museums as a part of your getaway.
Virginia for Slow Drives: Skyline Drive
The Blue Ridge Mountains are a magnificent sight to behold. This drive provides the opportunity for some remarkable scenic views. If you're feeling adventurous, there's even an overlook that allows parking with picnic tables so you can stop at one of the many popular restaurants.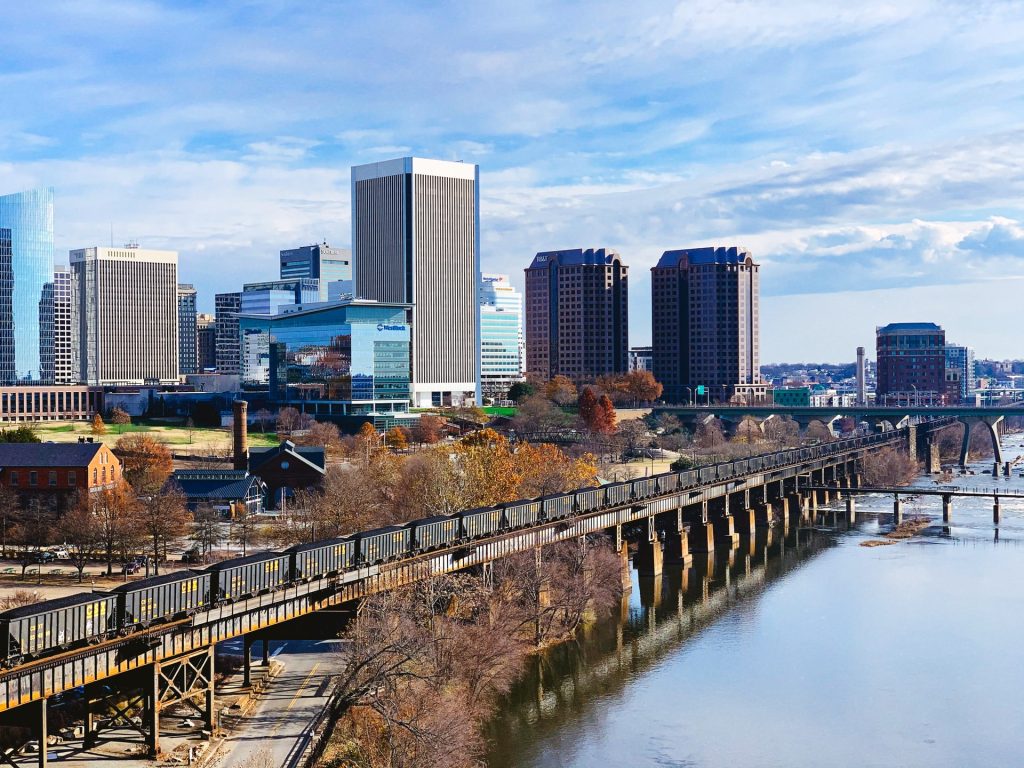 The speed limit of 45 mph will let you take in the view without feeling like you're in a hurry. You may stop at over 70 overlooks for some food, such as the famous ice cream pie at Big Meadows Lodge.
Adventures in Utah: SR-12
Utah SR-12 is the Million Dollar Highway, but we think it deserves a higher designation. The road blasts through one of America's most gorgeous states, offering views of canyons and river gorges. You'll pass hoodoos, towering monoliths, and distant red-rock faces that dot the landscape.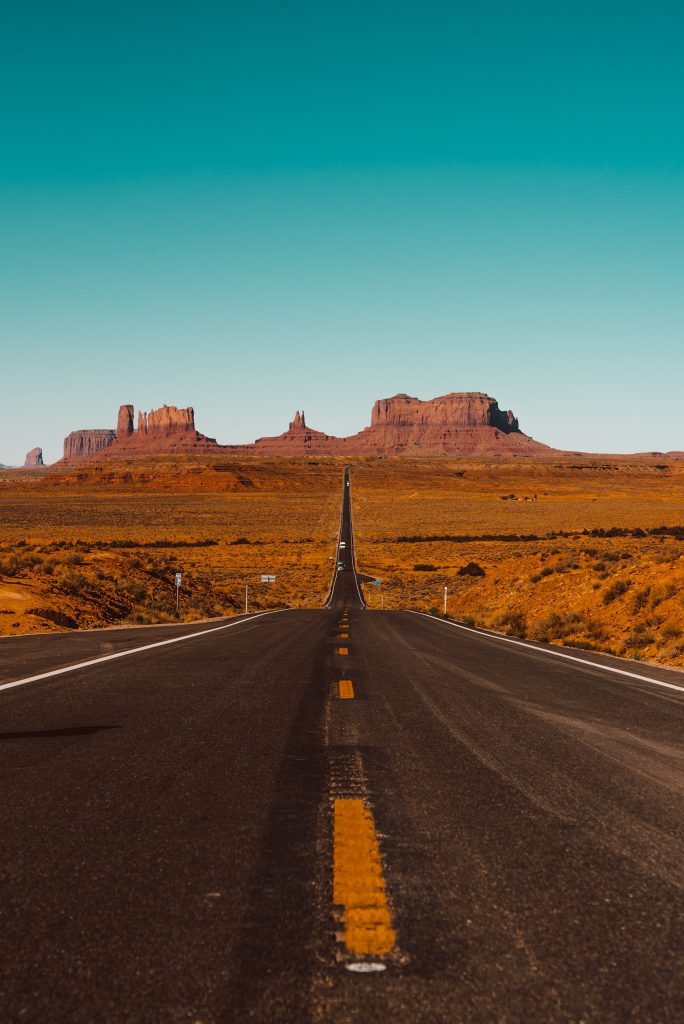 Enough adventures are waiting just around each curve for you to take your time exploring them leisurely before getting back onto open terrain again when you feel ready. If you love adventure, jump into the pool underneath a 130-foot waterfall.
West Virginia for Surreal Views: State Route 16
West Virginia is a magnificent place to visit. As you meander up and down hillsides or across the New River Gorge Bridge in your travels across this state's landscape, it will be hard not to notice all that mining tradition left behind.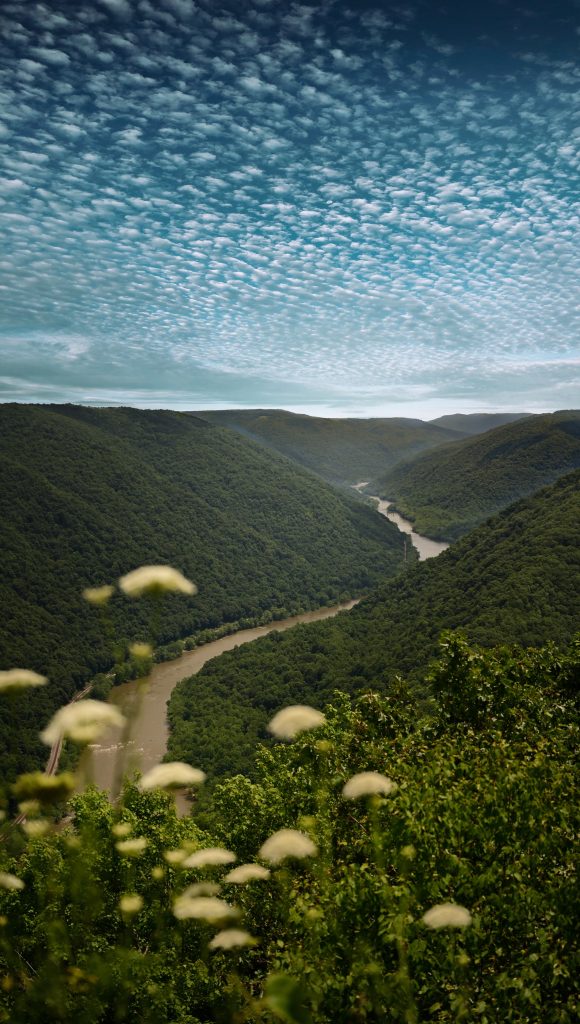 Mighty mountains have long served humans by providing them with coal for fuel which helped make America the prosperous country that it is. While there are plenty who enjoy taking pictures from above ground level, take at least one tour on a safety cable.
Hikers Paradise Washington: Chuckanut Drive
If you're hunting for a unique hiking experience in the Pacific Northwest, then head up to Larrabee State Park. The terrain is challenging, and there are many cliffs with dense forests. This may be a dream come true for hikers.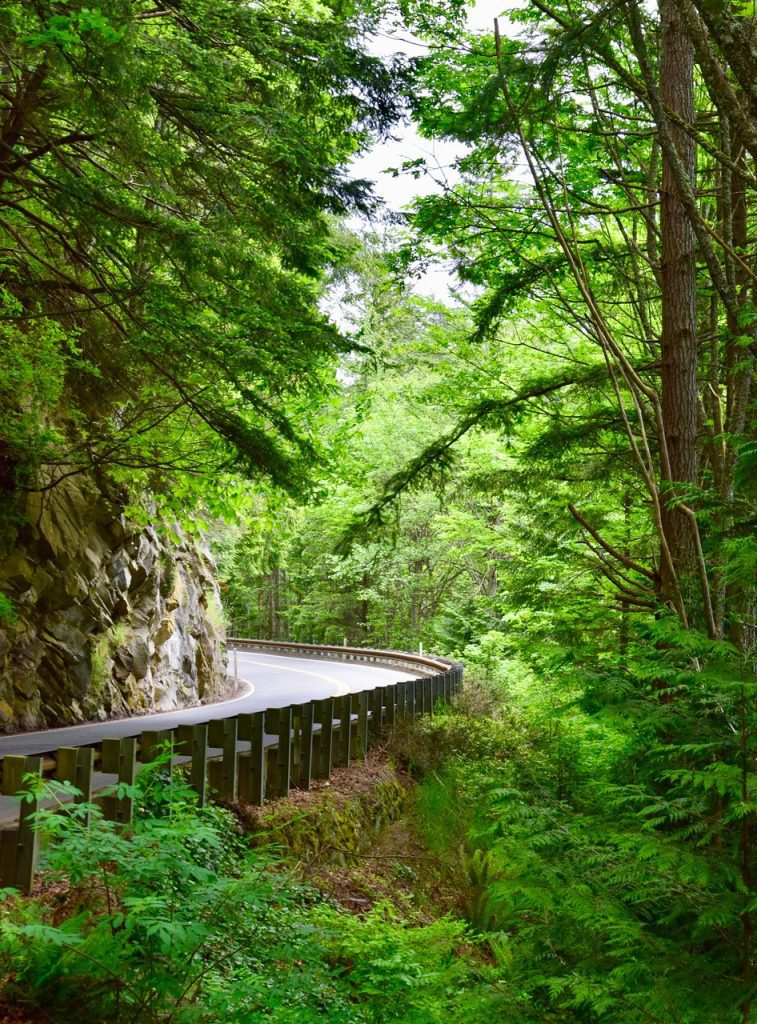 These thickly wooded trails and steep cliffs will make any hiker feel like they've been transported to another world. If an exhilarating view isn't enough incentive, travelers can also pick their own seafood at Taylor Shellfish Farms before heading home.
Camping in Wisconsin: Marinette County Waterfalls Tour
The waterfalls are the best part of this drive, but you'll also have to enjoy some scenery on your way there. You can jump in any of the waterfalls that look appealing and swim or fish when you're exhausted from driving around 14 different ones!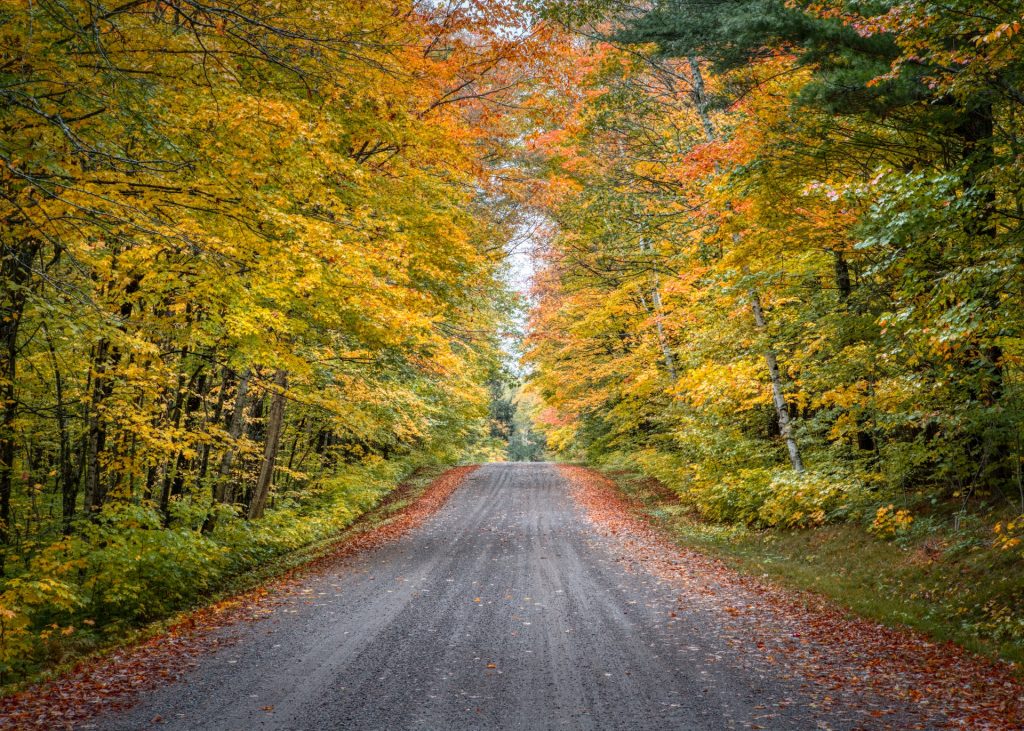 Visit the Twin Bridge Park & Long Slide Falls, which offer great camping spots along with other delightful features that make them perfect places to camp and explore nature. When all else fails, stop for classic diner food at Patti's Platter.
Grand River Drive-In Alabama: Highway 78
The US-78 is a two-lane road that runs from South Carolina to the Arkansas border, carrying you over nearly 200 miles in Alabama. The journey through this part of the country takes one on an adventure into nature as they pass villages.
These villages have old southern charm and friendly people. The steep mountainsides are covered by lush forests where it often rains heavily for weeks at a time but always leaves behind stunning views between Grand River Drive-In, Leeds, and Birmingham.