From The DeLorean To The Batmobile, Iconic Cars From TV And Movie History
By Sachin P November 10, 2021
---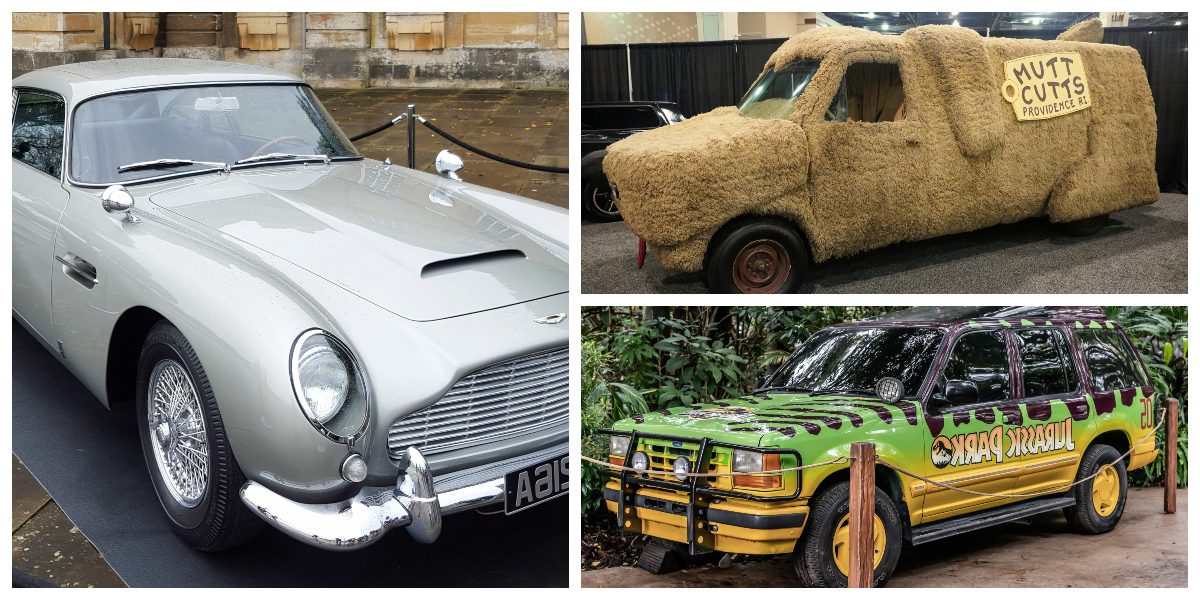 A very well directed car chase or action sequence featuring a slew of gorgeous vehicles has a certain allure. They frequently keep the audience engaged and glued to their seats, and the possibility that someone could topple at any time is a tremendous feeling of excitement. Many films have profited from distinctively different automobiles, and in some cases, the automobiles have become associated with the film in which they appeared. In so many ways, these automobiles are "personalities" in the same way movie stars are. From the 1964 Aston Martin DB5 driven by James Bond to The Blues Brothers' knocked up 1974 Dodge Monaco to the visually stunning 1985 Modena GT Spyder California of Ferris Bueller's. These are definitely among the most legendary in cinematic history.
Batmobile/Tumbler from Batman Begins
Although the Batmobile does have a long history as a legendary fictitious car, Christopher Nolan's version of Batman's crime-fighting car takes the relationship to the next level. With its militant style, the Tumbler had its official debut in Batman Begins and established its very own reputation.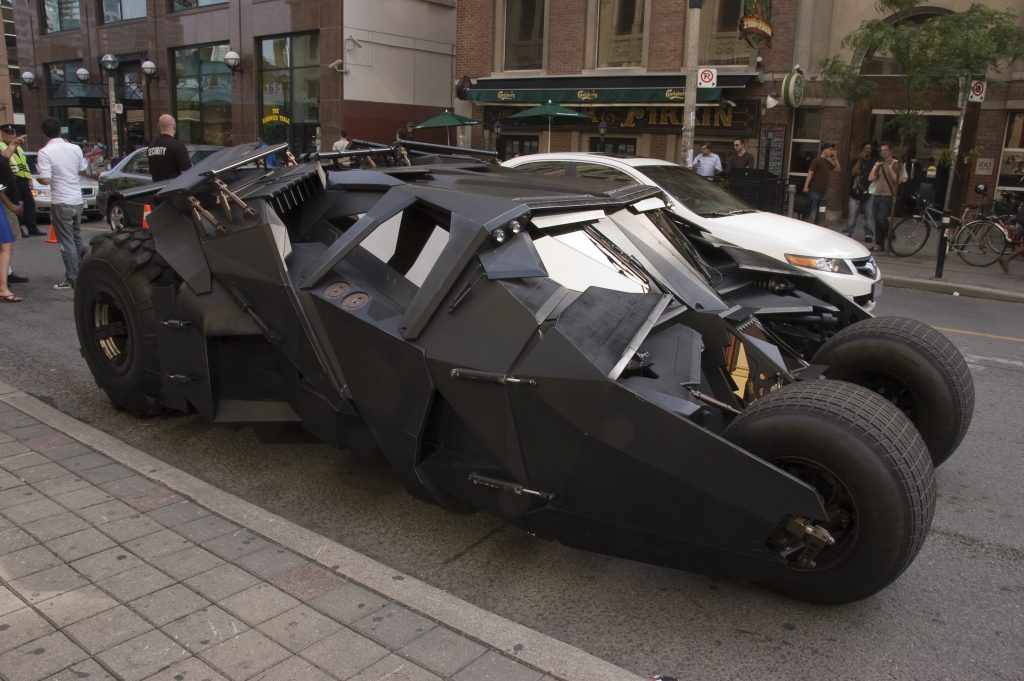 Believe it or not, the car is powered by a 350-CID Chevy V-8 engine that propels it to 60 mph in just five seconds. Christian Bale is unlikely to have ever ridden a vehicle as impressive as the Tumbler.
1976 AMC Pacer aka The Mirthmobile from Wayne's World
Wayne & Garth, rock music fans, had this 1976 AMC Pacer colored in a pale blue. The car had flames on the sides. The vehicle was eventually dubbed "The Mirthmobile." There is this one scene where all four characters are chilling out in the car.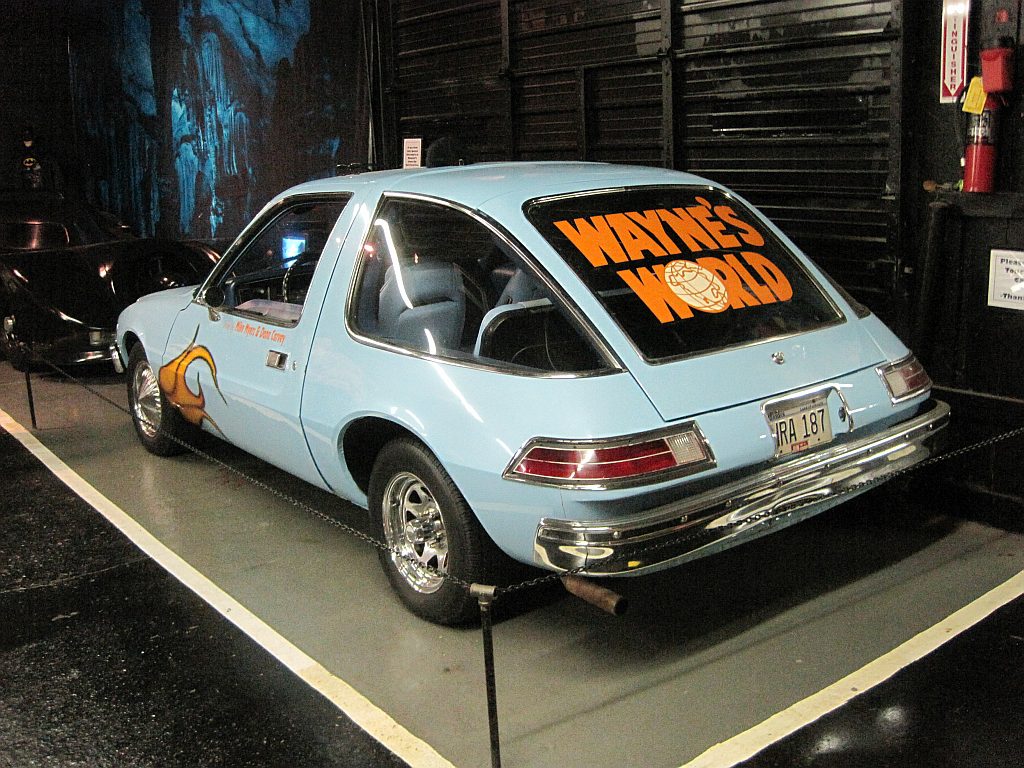 While inside, they sing along to "Bohemian Rhapsody," which is undoubtedly one of the most memorable moments from the movie. That moment made such an impact that the original Queen album made a surprise reappearance, charting at #2 in the United States!
1966 Ford Thunderbird from Thelma & Louise
Thelma & Louise is a remarkable film because it follows two women protagonists on a trip that takes unforeseen detours. The main characters, Geena Davis and Susan Sarandon, set out on this incredible voyage in a 1966 Ford Thunderbird.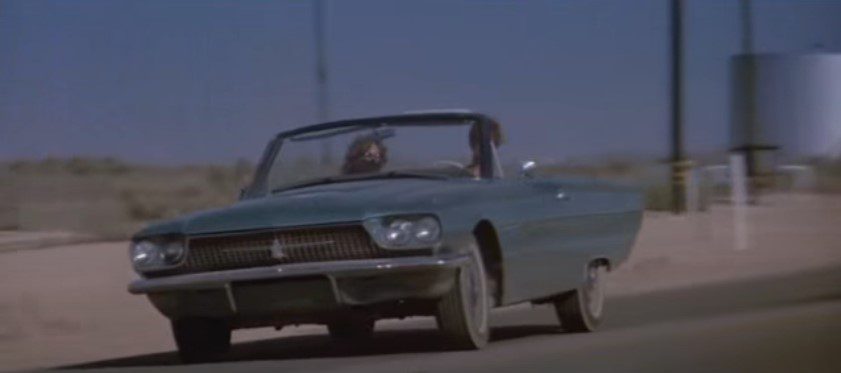 But, it appears that filmmakers chose this vehicle because it was simple to operate throughout filming all the scenes. The automobile had no modifications, and in 2008, the T-bird was auctioned off for an astounding $71,500, featuring Brad Pitt and Davis's autographs.
1981 DeLorean DMC-12 from Back to the Future
The DeLorean is kind of like a 3rd protagonist in the Back to the Future film franchise. It's among the most significant cars in cinematic history. Marty McFly and Doc utilize this as a time machine. They traverse across time and change the course of history.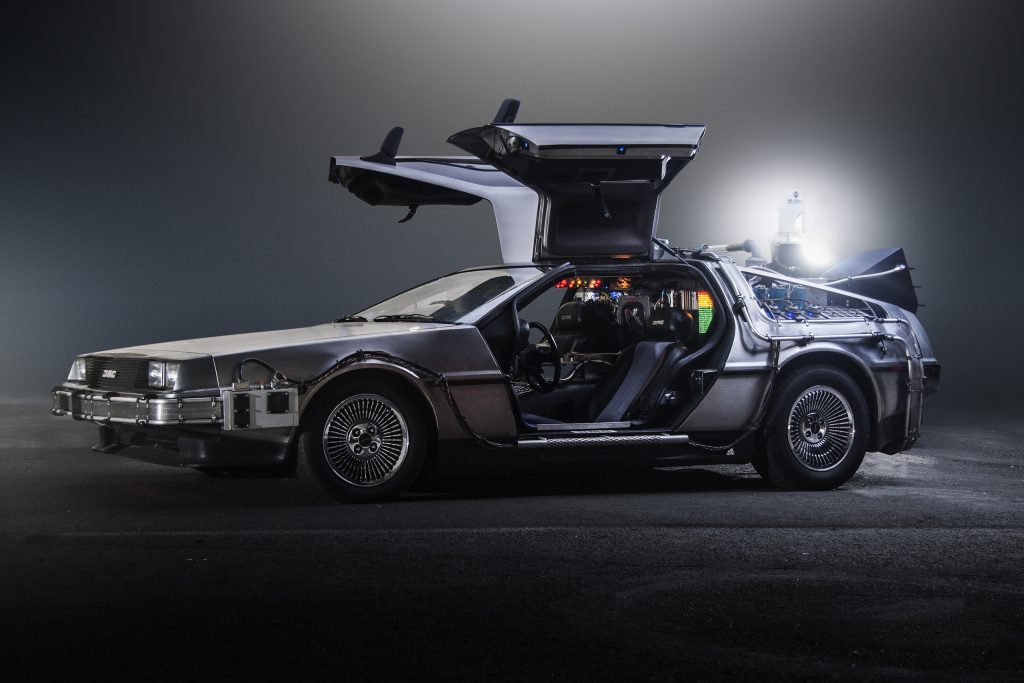 Considering its failure throughout its original launch in the 1980s, this DeLorean has a dedicated following thanks to its unique design. Designers reportedly fitted a Porsche 928 V-8 engine inside the vehicle, which improved speed during the production of the movie.
1967 Austin Mini Cooper S 1275 from The Italian Job
The Mini Coopers from The Italian Job is without a doubt among the most memorable movie automobiles here on this list. It played a part during one of the most spectacular vehicle car chase sequences in cinema history. The British Motor Corporation was actually reluctant to lend a few cars.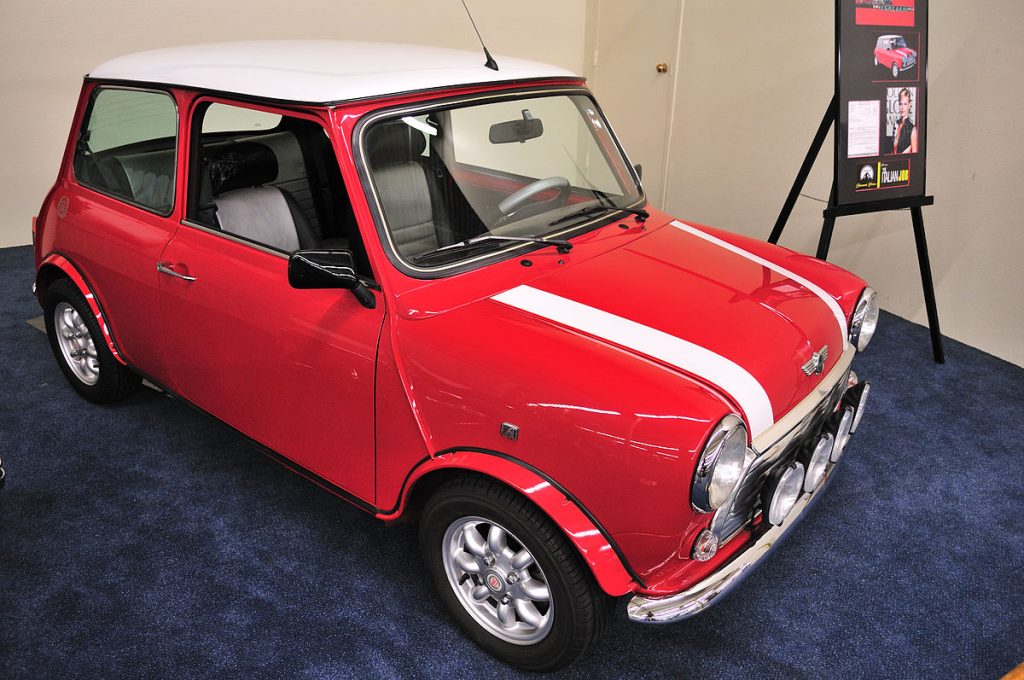 The remainder of the cars were available at selling price. In addition, it also appears that Michael Caine hasn't driven a Mini Cooper during the filming of the movie. You probably didn't know that he couldn't drive during the time of shooting.
1985 Modena GT Spyder California from Ferris Bueller's Day Off
Ferris Bueller's Day Off features Matthew Broderick's lead character driving a 1961 Ferrari 250 GT California through the Chicago city's streets with his companions. It turned out, though, that it's not even genuine. After a series of changes, the creative team came up with a plan.
They managed to pass three 1985 Modena GT Spyder Californias off as Ferraris. They also provide an in-universe reason for why it appears to be so different. At bidding, two of such vehicles were purchased for $235,000 and $407,000, accordingly.
The Gigahorse from Mad Max: Fury Road
Mel Gibson's initial Mad Max contained many notable automobiles. But Mad Max: Fury Road in 2015 elevated this to a whole other level. Tom Hardy's eponymous guy is accompanied by strange, new automobiles in a post-apocalyptic environment.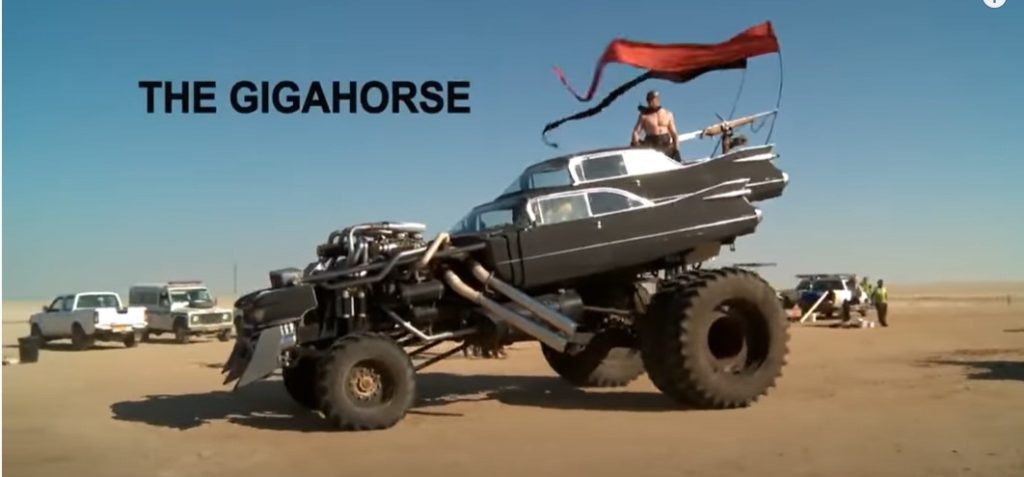 Also, there is basically one of the most dramatic chase scenes of the last couple of decades. The Gigahorse, which is a brilliant mixture of a truck chassis and two '59 Cadillac bodies, is presumably the most stunning car among them all.
1968 Mustang GT 390 from Bullitt
Steve McQueen's performance in The Great Escape is perhaps his most well-known. His car-based action thriller Bullitt, on the other hand, is a significant achievement. He employed a 1968 Mustang GT 390 to try and catch a 1968 Dodge Charger across the roads of San Francisco.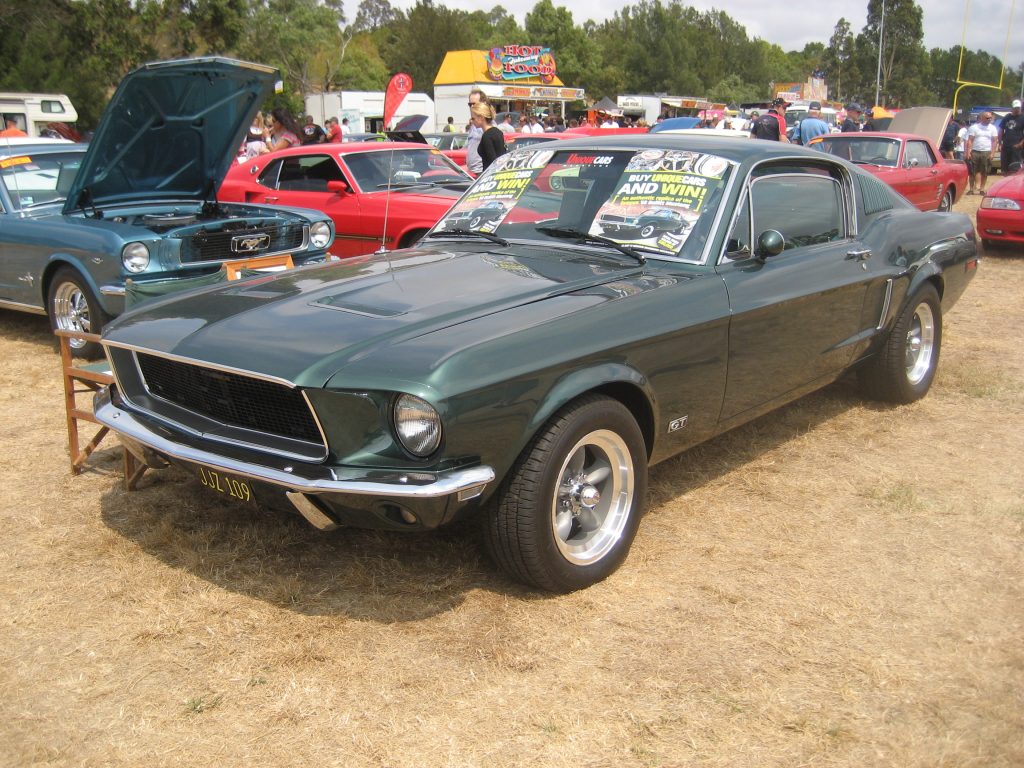 He was already at the heart of some fantastic vehicle pursuit situations. The magnesium American Racing Torque Thrust wheels added considerably greater flair towards the vehicle. The car became so famous as a result that Ford produced two limited-edition versions of it.
1969 Mustang from John Wick
Through his amazing John Wick film trilogy, it appears that Keanu Reeves has seemingly revitalized the entire action movie industry. The moody tone of the protagonist, the film's great combat sequences, and obviously, the exhilarating vehicle pursuits all contribute to this.
While Wick's Mustang is alluded to as a Boss 429 in the film, it was actually a 1969 Mustang Mach 1. In an era when so many films rely on CGI for automobile chase scenes, Reeves was committed to undertaking the majority of the racing feats seriously.
1932 Ford Coupe from American Graffiti
George Lucas remains unmistakably linked to the Star Wars franchise. But, while filming A New Hope a few seasons earlier, the innovative director made a movie that was a lot more grounded. Harrison Ford, Ron Howard, and Richard Dreyfus appeared in American Grafitti.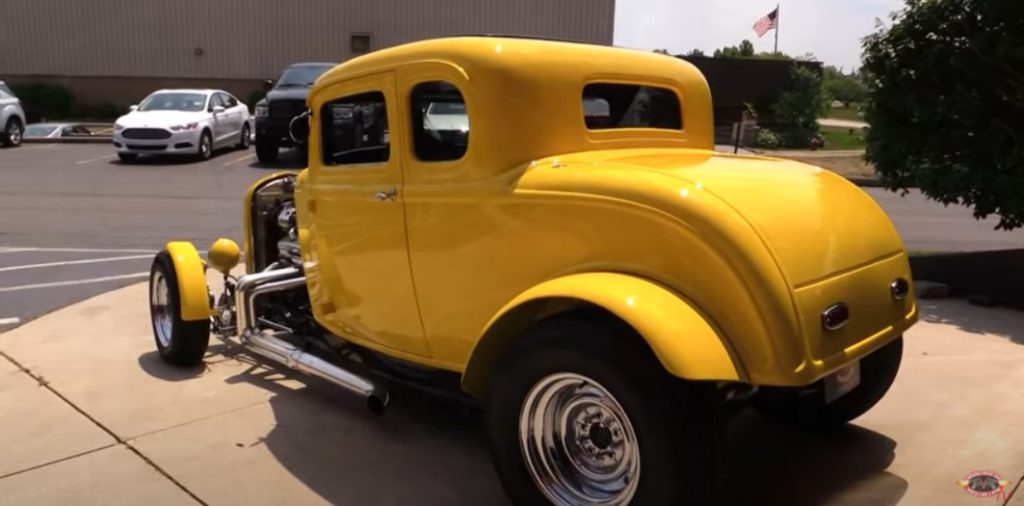 It also featured a bunch of unique cars. This 1932 Ford Coupe, on the other hand, is undoubtedly the film's most outstanding automobile. It beat Harrison Ford's '55 Chevy in the decisive event, making this one of the most legendary Deuce Coupes in the world.
Ectomobile (1959 Cadillac Miller-Meteor) from Ghostbusters
Minus their cherished Ectomobile, where else would Dr. Venkman, Ray, Spengler, and Winston be? Throughout the original films, the Ghostbusters landed this magnificent 1959 Cadillac Miller-Meteor that they transformed into the ghost-busting vehicle, with a 6-3-liter V-8 engine and 320 horsepower.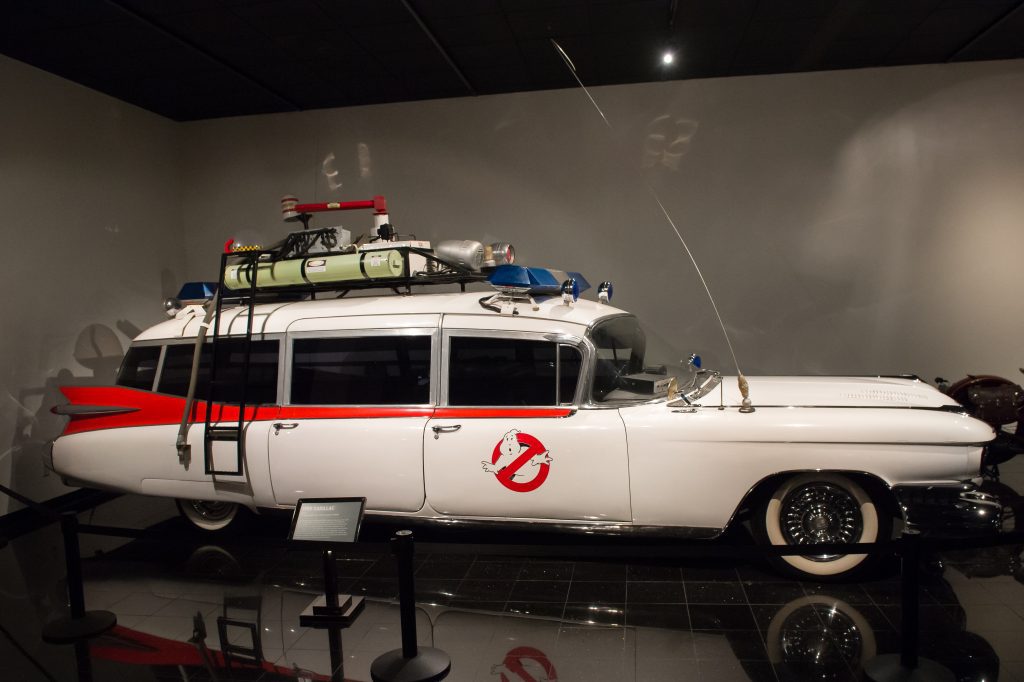 This hearse/ambulance hybrid can go a long way, which is really is useful for our beloved ghost-hunting crew. Fans signed petitions to rehabilitate the surviving versions of the automobiles, which included the ECTO-1 and ECTO-1A, following years of mismanagement.
Pontiac GTO aka the Monkeemobile from The Monkees
There aren't too many musicians who get their own vehicles titled after themselves. The Monkees, on the other hand, are unquestionably one among them. This legendary Pontiac GTO was customized by designer Dean Jeffries, who is known for his noticeable and unique designs.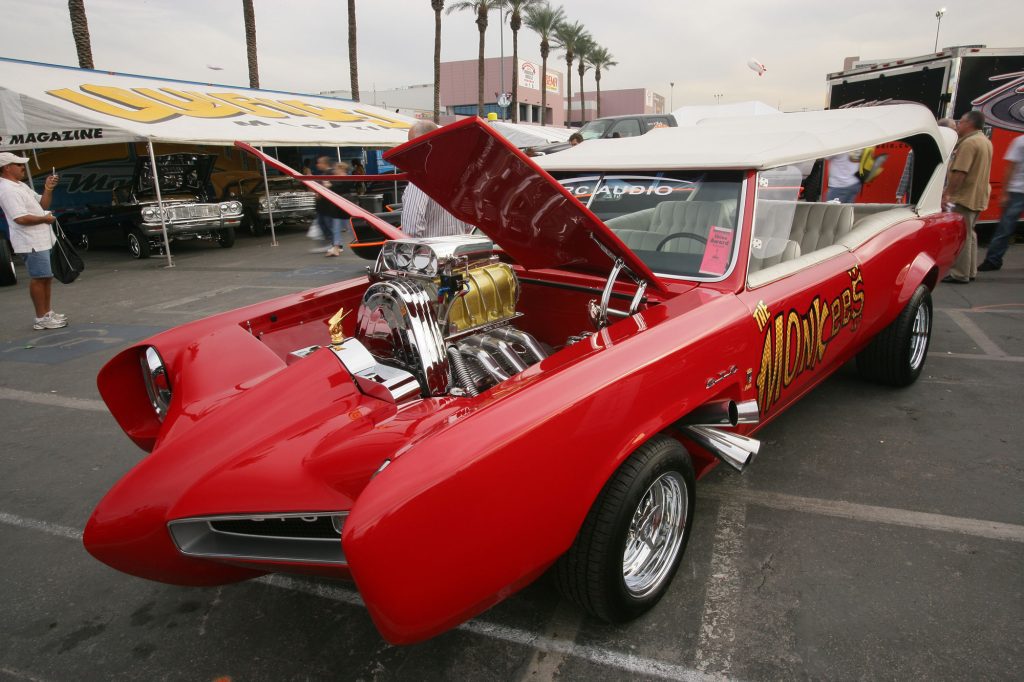 Two models were created, one of which served as the official vehicle for the band's television program. The other was utilized to travel around the United States to multiple car exhibitions. A number of reproductions featuring distinctive features were manufactured over time.
1976 Lotus Esprit Series I from The Spy Who Loved Me
Although the Aston Martin DB5 is linked with James Bond, that is not the only vehicle Bond is known for. Bond rides this 1976 Lotus Espirit Series I in The Spy Who Loved Me, which changes into a submersible whenever it begins to sink underwater.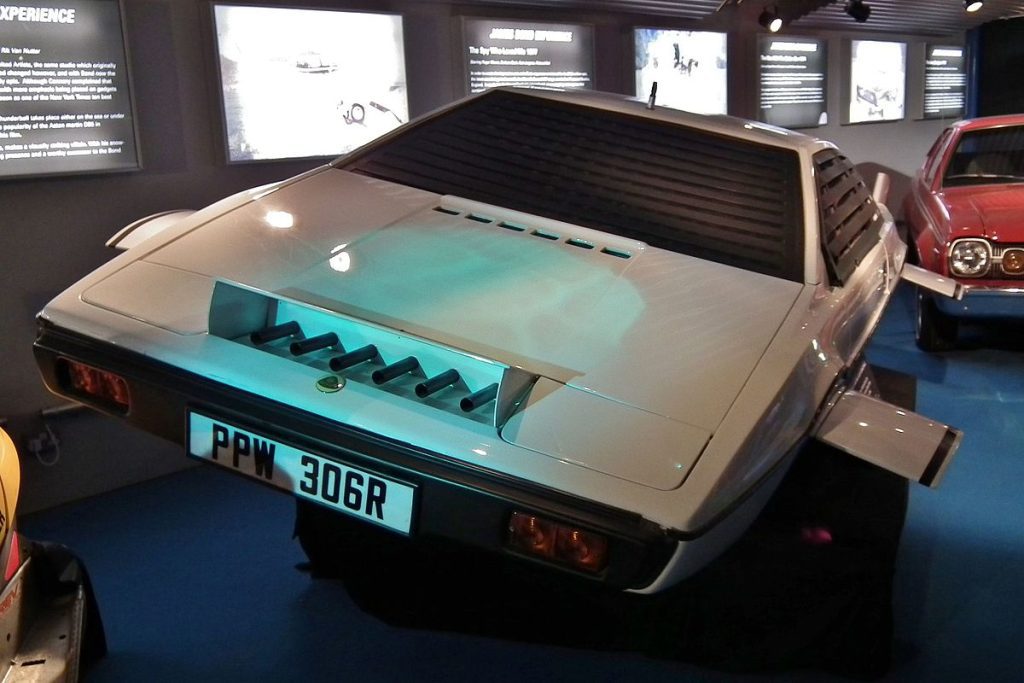 Whenever Bond needs to drive it on land, it goes back to its previous state. This car debuted at a period when futurist looks were all the rage in the automotive world. Even after all this time, it still retains its status.
1971 Chevrolet Nova SS from Death Proof
Death Proof, although not Quentin Tarantino's most well-known film, is yet another outstanding addition in his portfolio, paying tribute to classic vehicle-led action films like Vanishing Point. Kurt Russell stars as a sadistic former stunt driver that enjoys chasing young ladies.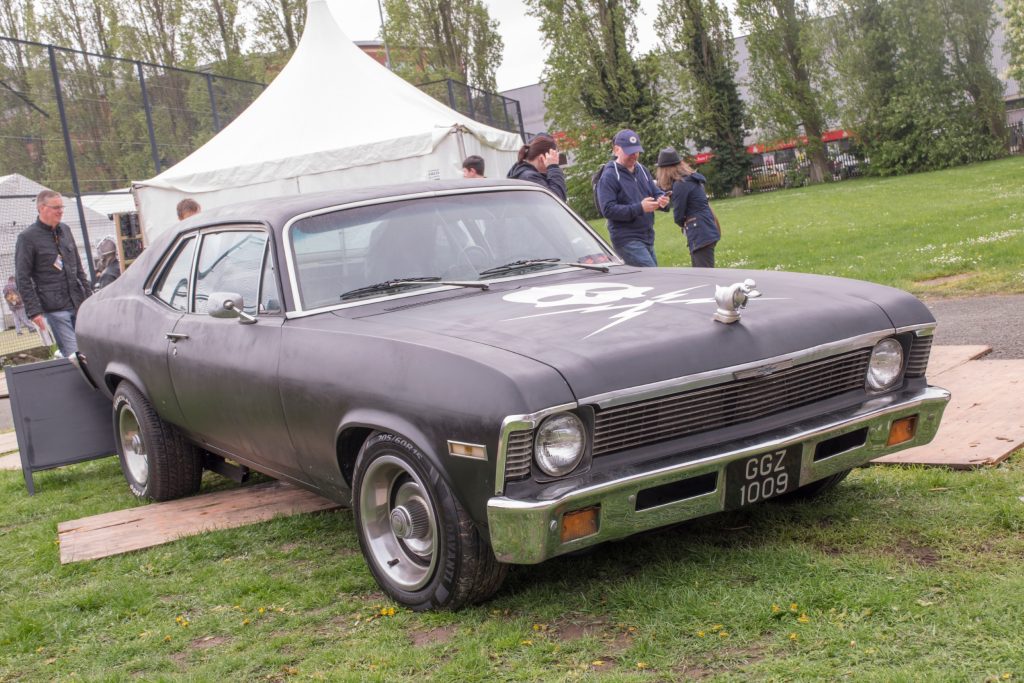 Not for dates, but to torture them using his 1971 Chevrolet Nova SS. Stunt driver Mike renders his car "death proof," but this is only true for the driver only, as you can see by the skull and bones upon that hood. Now that's as killer and disturbing as anything can get.
1971 Volkswagen T2 Microbus from Little Miss Sunshine
Although Little Miss Sunshine may not have been the largest box office film here on this list, it did win the support of millions around the world. It tells the tale of a weird family desperate to send their child to a beauty competition all across the country.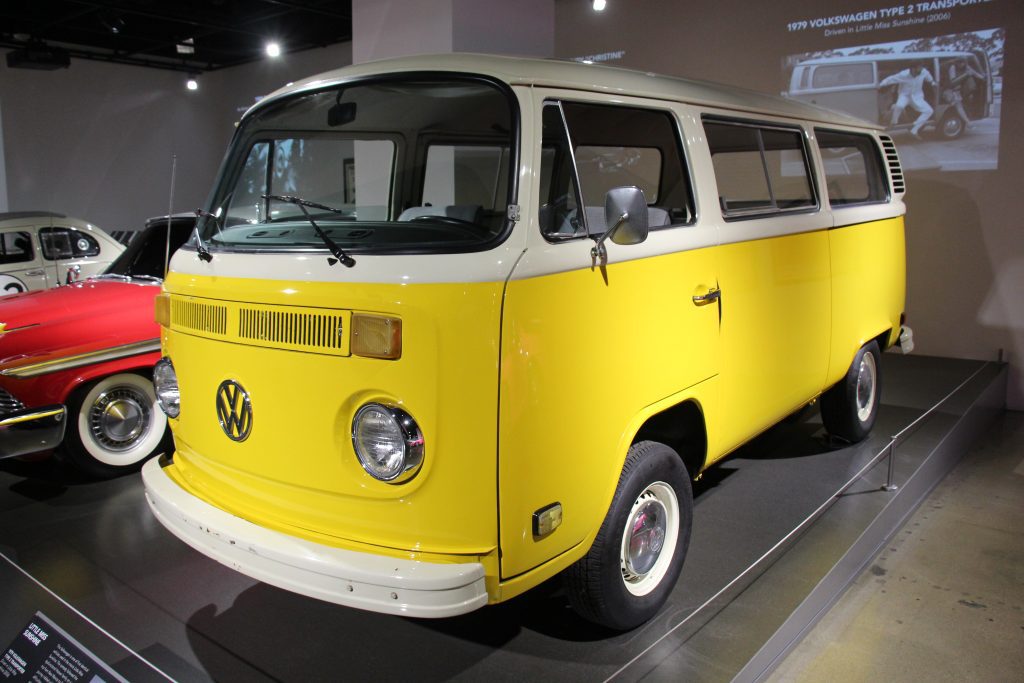 The film, though, would've been incomplete without the automobile that the family uses for the long drive. The producers chose a sunny yellow VW T2 Microbus. The Petersen Automotive Museum in Los Angeles does have one of the prototypes on exhibit.
1969 Dodge Charger aka the General Lee from The Dukes of Hazzard
This film takes place in the current modern day. This car is a worn orange with something like a hand-painted "01" on the side, steel wheels, a regular front bumper, and also no State flag on the top at the beginning of the film.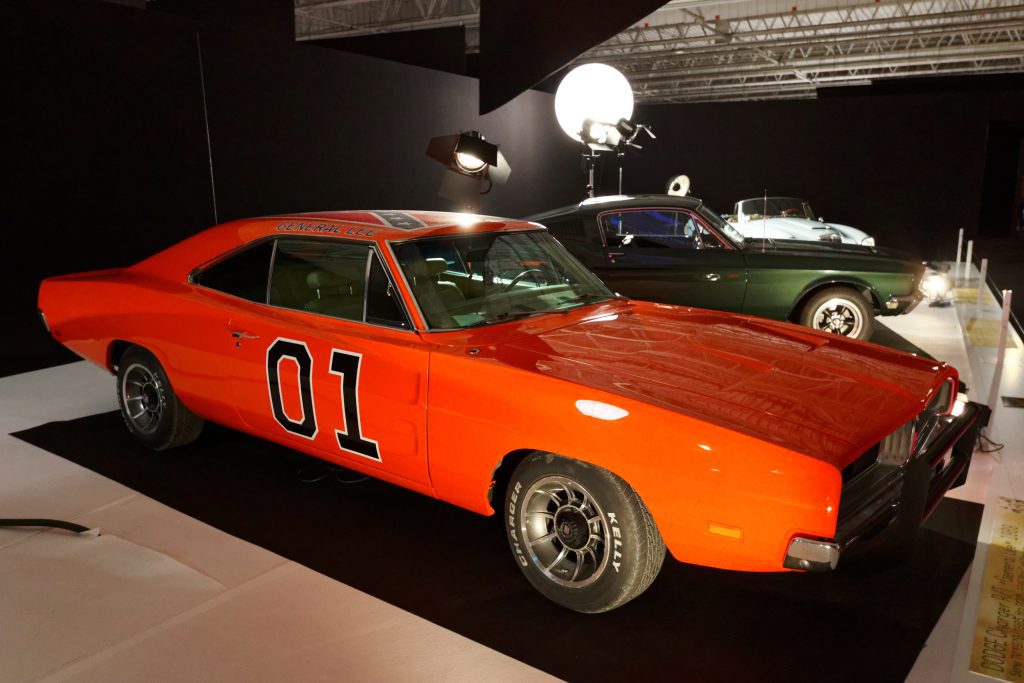 After becoming damaged, The General undergoes a transformation halfway through the movie. Cooter custom paints it in a brilliant "Hemi" orange and installs ten-spoke turbine wheels, a black grille guard, the flag, a "Dixie" horn, as well as the "General Lee" above entrance apertures.
1977 Pontiac Trans Am from Smokey and the Bandit
In the movie Smokey and the Bandit, Burt Reynolds and Sally Field had undeniable magnetism. The 1977 Pontiac Trans Am utilized in the film, on the other hand, may be just as crucial to the movie's box office success as wells as the two characters.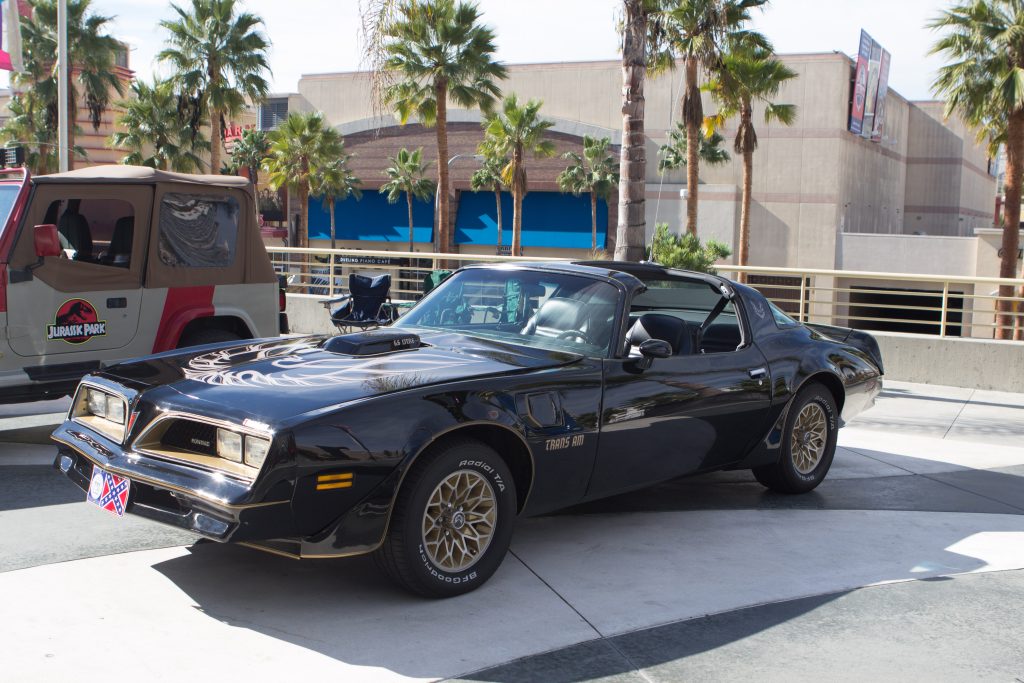 Anybody who viewed the film was inspired to buy a Trans Am that the producers repainted in two-tone black and gold. Within only a few years after the film's premiere, sales rose by over 50,000 units. It's no wonder with a car that gorgeous.
Subaru Impreza WRX from Baby Driver
The movie Baby Driver has become one of the more recent releases to showcase a vehicle that deserved inclusion on our list. Ansel Elgort's hero blocks away outside interferences using iconic tunes from all genres in Edgar Wright's amazing film.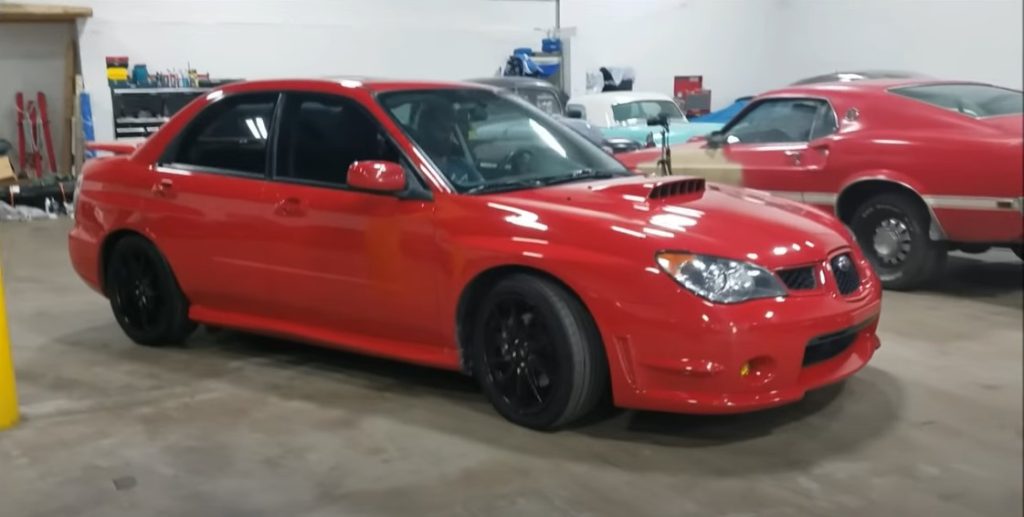 In the process, he completes a series of die-hard level tasks in this gorgeous Subaru Impreza WRX. According to reports, Baby was initially set to drive a Honda in the film. However, they chose the Impreza WRX at the very last moment by the filmmakers.
1970 Dodge Challenger R/T from Vanishing Point
It's difficult to say whether the 1970 Dodge Challenger R/T in Vanishing Point or perhaps the film's conception is much more elegantly straightforward. Kowalski, played by Barry Newman, wagers how he can drive from Denver to San Francisco within about 15 hours.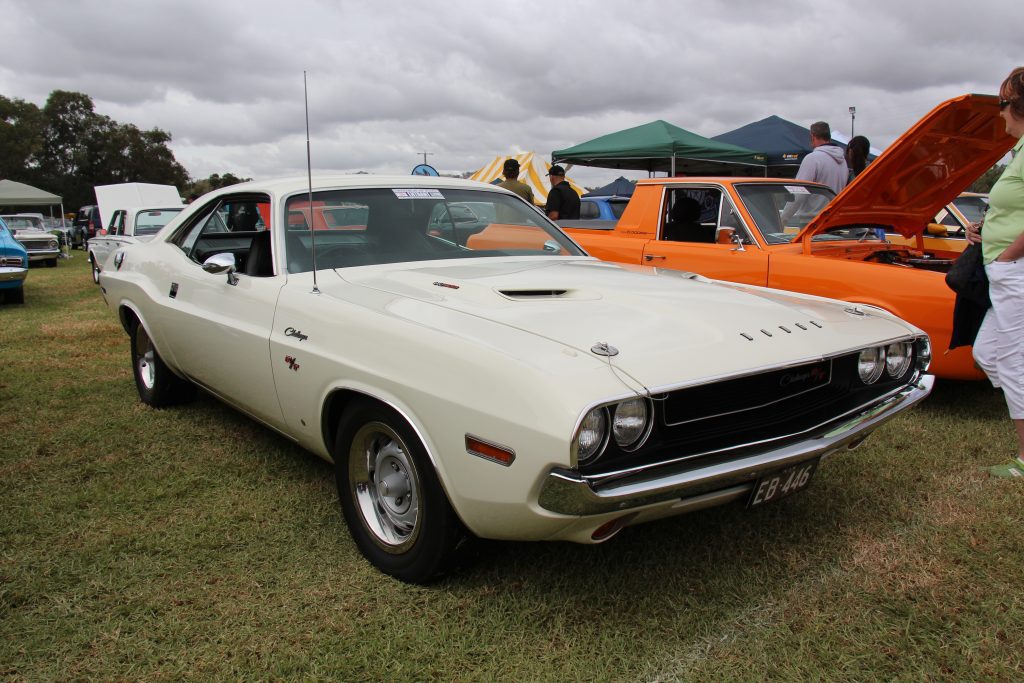 This indicates he must travel at least 80 miles per hour on average! This fast-paced driving classic was developed by the same crew that made Steve McQueen's Bullitt. The numerous exploits set the stage for a slew of succeeding car-based action films.
1984 Ford Econoline from Dumb and Dumber
It's incredible how Lloyd Christmas and Harry Dunne were able to acquire an automobile for themselves that was as crazy as their choices! The heroes of the iconic 1990s film Dumb and Dumber traveled across America (well, half) in this 1984 Ford Econoline with a canine look.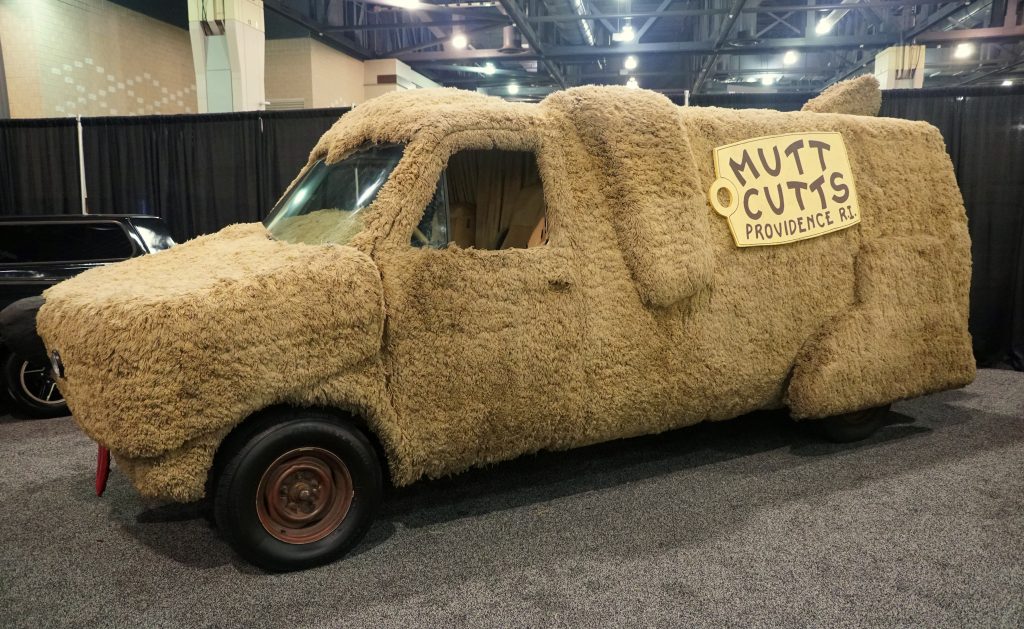 They needed to deliver a briefcase to Lloyd's sweetheart, Mary Swanson. Several explosive pairings have reproduced the Mutt Cutts automobile ever since. This almost looks too smart for such folks. With the windshield serving as the canine's face as well as the "driver's eyes."
1966 Alfa Romeo 1600 Duetto Spider from The Graduate
With the exception of Simon & Garfunkel's calming music, this picture is renowned for two aspects: "Mrs. Robinson, you're trying to seduce me!" and the image of Benjamin Braddock behind the wheel of a red Alfa Romeo 1600 Duetto Spider.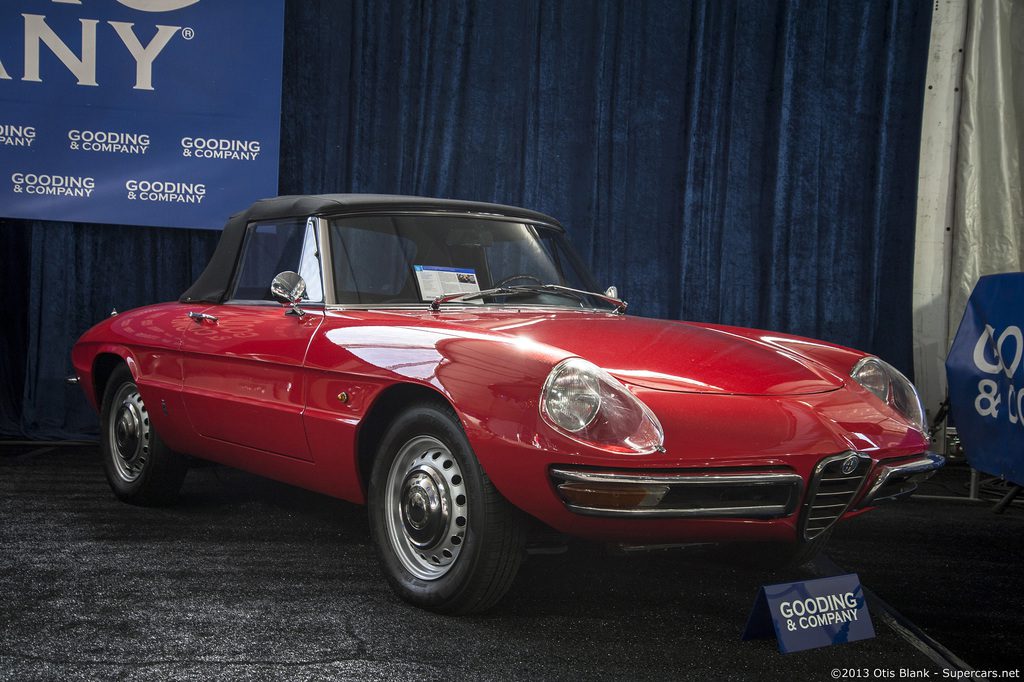 This automobile was produced from 1966 to 1994, once all manufacturing halted and Alfa Romeo withdrew from the North American market. It really makes you wonder if you are living in the wrong decade when you see the drip this movie had.
1970 Dodge Charger from The Fast and the Furious
The Fast and the Furious was a film no one could have predicted. Hollywood had already been lacking such furious auto racing and vehicle-related storylines for the first few years, and this 1970 Dodge Charger was a throwback to a past era.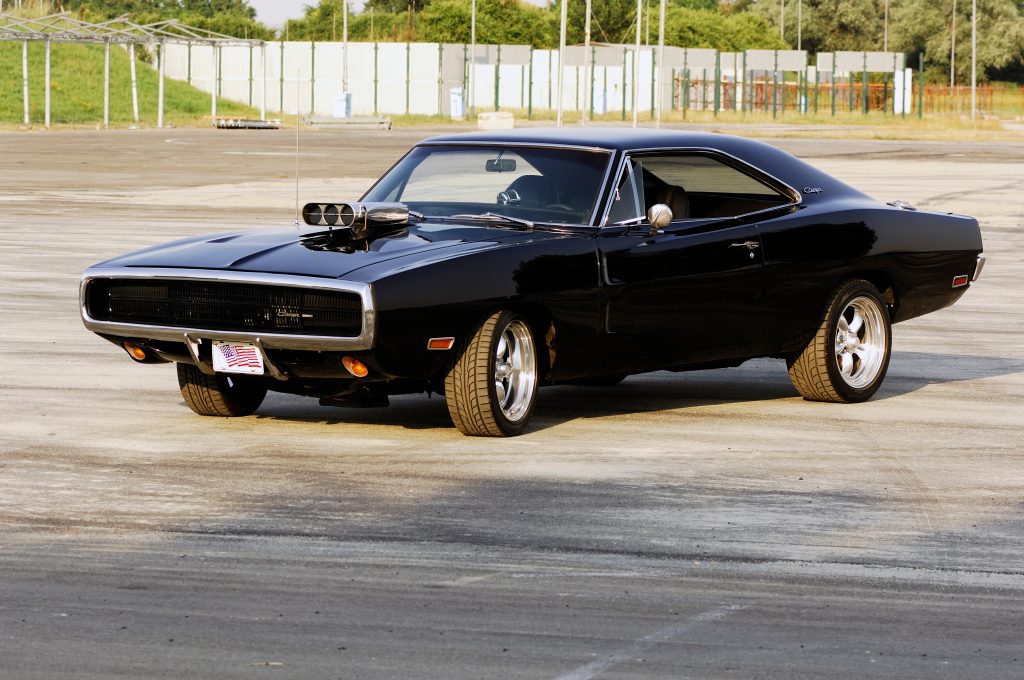 While we're primarily interested in the Dodge Charger driven by Vin Diesel in the film, Paul Walker's Supra deserves to be mentioned as well. Both of them gave it their everything in the final event, which actually put the franchise on the map.
1973 Chevrolet Chevelle Malibu from Drive
Ryan Gosling repaired this same 1973 Chevy. His persona (merely titled the Driver) rides in the film with readiness for this 2011 vehicle feature. In contrast, this vehicle may well not appear to be a suitable alternative for a designated driver.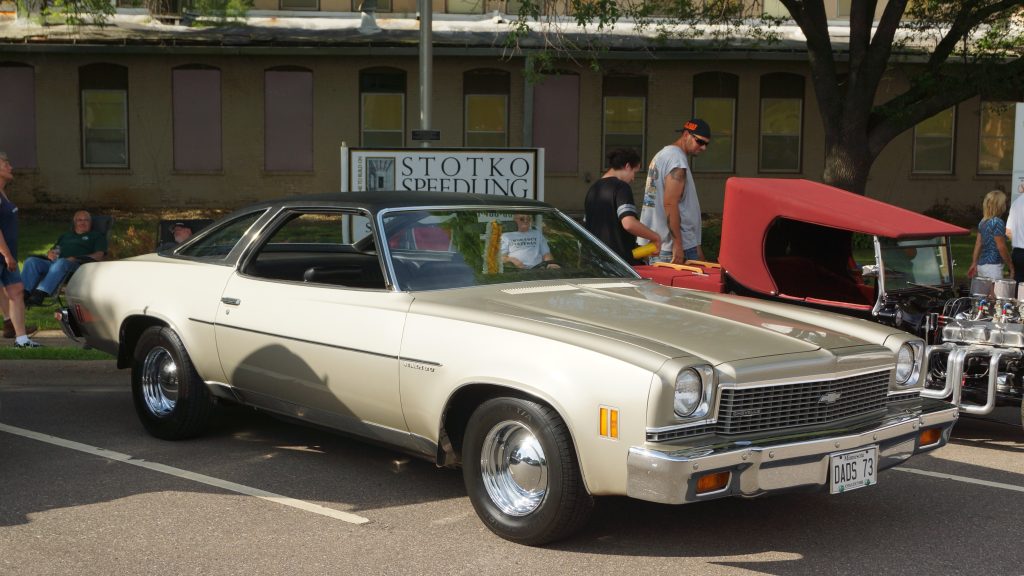 But, Gosling chose the Chevelle from a dump after director Nicolas Winding Refn informed him he gets to choose his character's own car. It's officially a Chevelle with just a Malibu trim choice, as the Malibu wasn't introduced until the 1977 model year.
2007 Chevrolet Camaro Replica from Transformers
What makes this film vehicle so remarkable is how it appears equally as amazing as a car even though it "transforms" into Bumblebee, one of the Transformers' biggest renowned figures. The Transformers toys and cartoon series initially gained a wider fanbase.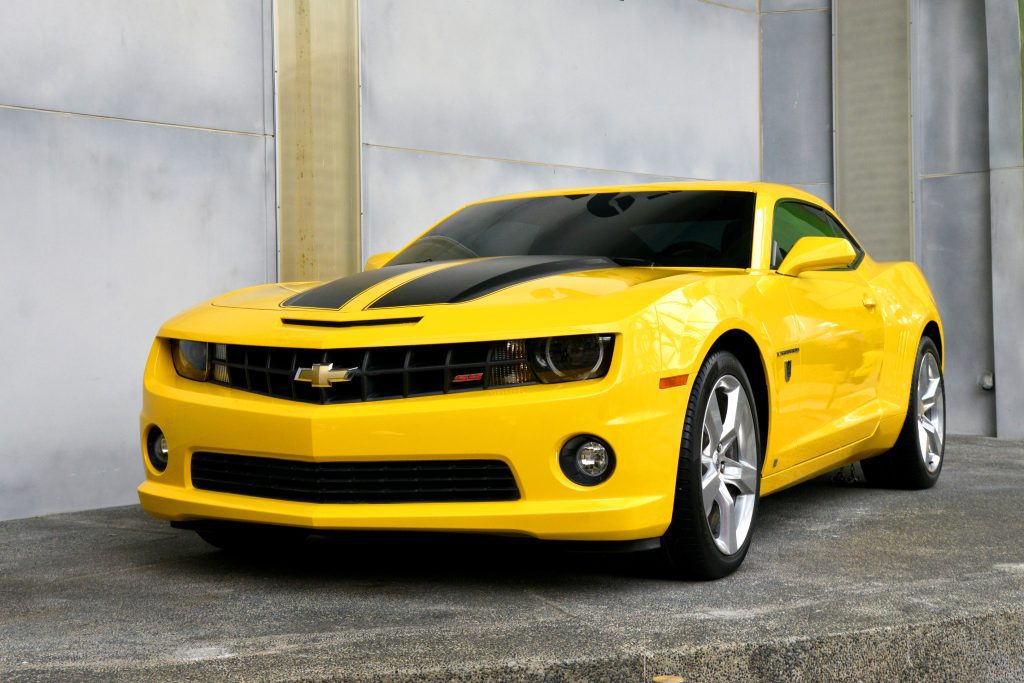 Michael Bay later converted the concept into a massive movie series. Bumblebee first debuts in the film as a 1977 Camaro, then later as a 2007 variant. Designers were required to make a copy because the car hadn't even been released yet.
1973 Ford Gran Torino from The Big Lebowski
Many are tempted to admire this 1973 Gran Torino while downing a shot of Vodka just like in the movie. Although it appeared to be a killer, it's an underappreciated feature of The Big Lebowski as well as an embodiment of The Dude's personality. How spot-on was that?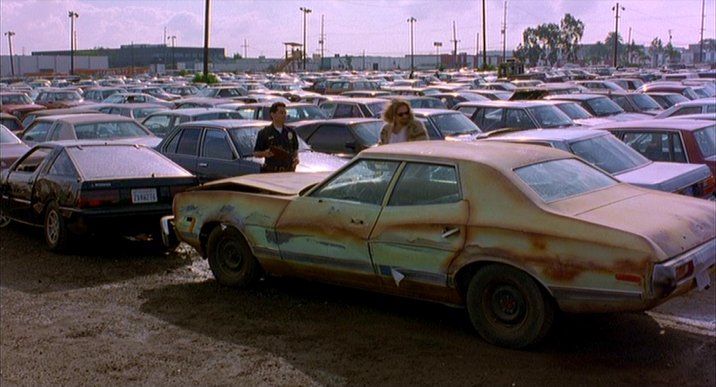 His original transportation was meant to be a Chrysler LeBaron, though it wasn't big enough for Mr. Walter Sobchak's chauffeur, John Goodman. The Torino was replaced, and this was a redesigned version of the 1972 version with a lengthier and excessively large front snout.
GEN 11 from Chitty Chitty Bang Bang
Unlike most other film vehicles on this list, Chitty Chitty Bang Bang was inspired by the novel. Roald Dahl imagined a fantastical car inspired by the Mercedes design, and the car was conceived and constructed by Count Louis Zborowski in the 1920s.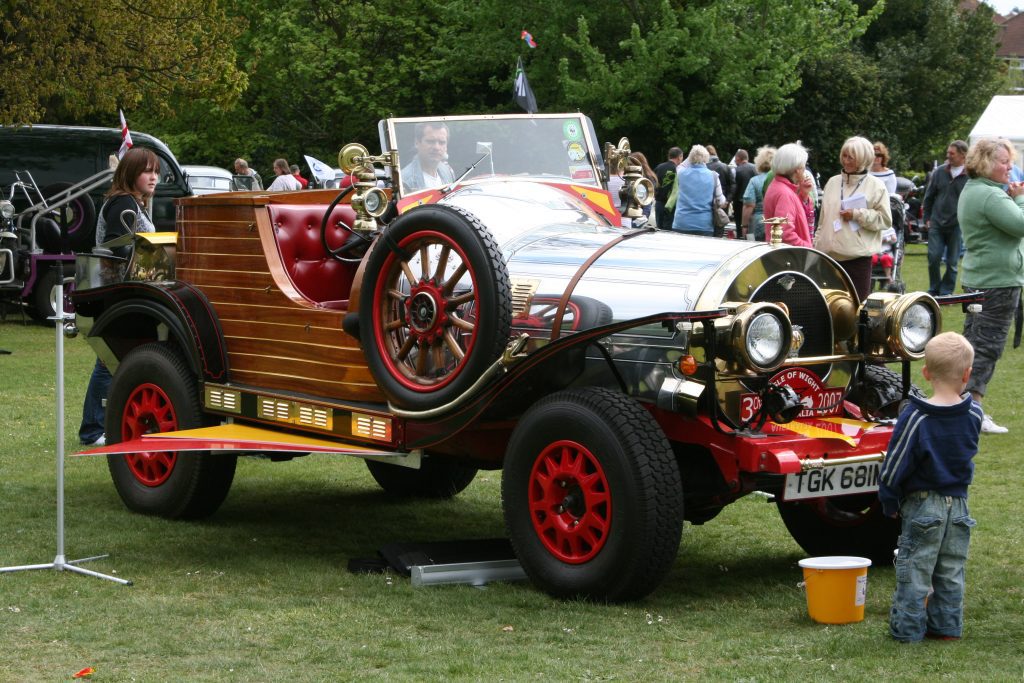 The design team created six GEN 11-registered prototypes for the movie. One replica was purchased for $805,000 at an auction in 2011, making this one of the most valuable movie replicas ever purchased. When you look at the history and the creativity behind it, it's actually worth it.
1967 Plymouth Belvedere GTX from Tommy Boy
Chris Farley with David Spade campaigned bravely throughout the struggle among Callahan Auto and Zalinsky Auto Parts, much to the annoyance of Bo Derek and Rob Lowe. When Tommy Boy asks about Richard's GTX, he responds that he "dropped in a 440 Magnum with a six-pack."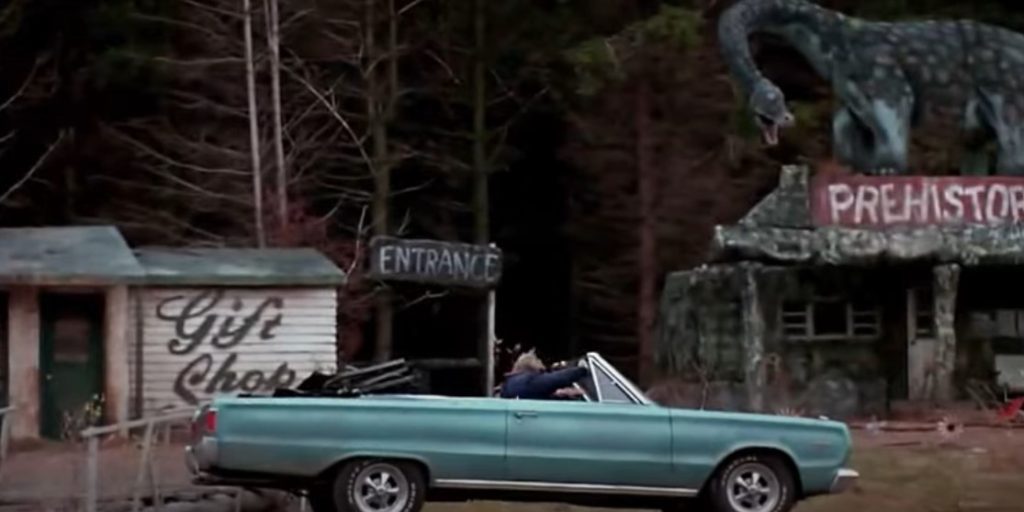 "You hang on to a car this cherry." He might as well have anticipated a little drop in the sales price upon allowing Farley aboard. And after the deer incident, the pristine condition of this beauty just goes out the window.
1964 Aston Martin DB5 from Goldfinger
Is there a vehicle that is more associated with a fictitious figure than this one? In both Goldfinger and Thunderball, Sean Connery's James Bond drives the 1964 Aston Martin DB5. The vehicle has, in typical Bond tradition, plenty of luxuries ideal for a global secret agent.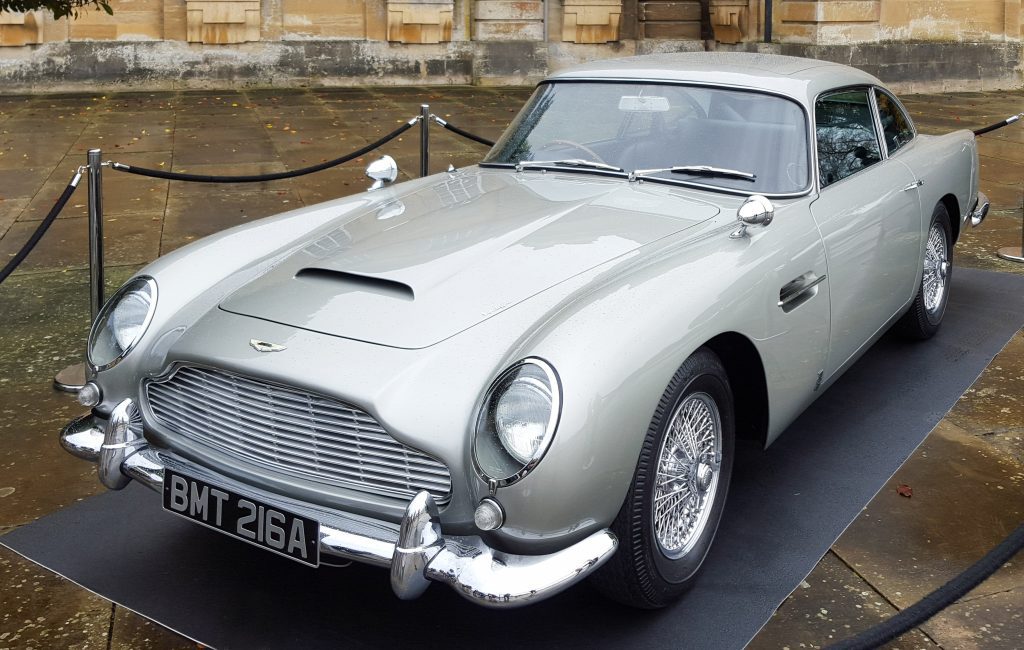 Those include an ejector seat, an oil-slick sprayer, and many other items that made this car what it is today. The navigation chart in the movies not only paved the path for current GPS devices, but one of the versions ended up selling for $4.6 million!
1973 XB GT Ford Falcon from Mad Max
When it comes to automobiles, Aussies have always been craving that power as Americans. As a result, in the 1960s and 1970s, the Australian divisions of American automobile manufacturers produced several nasty muscle cars which we had never witnessed in the United States.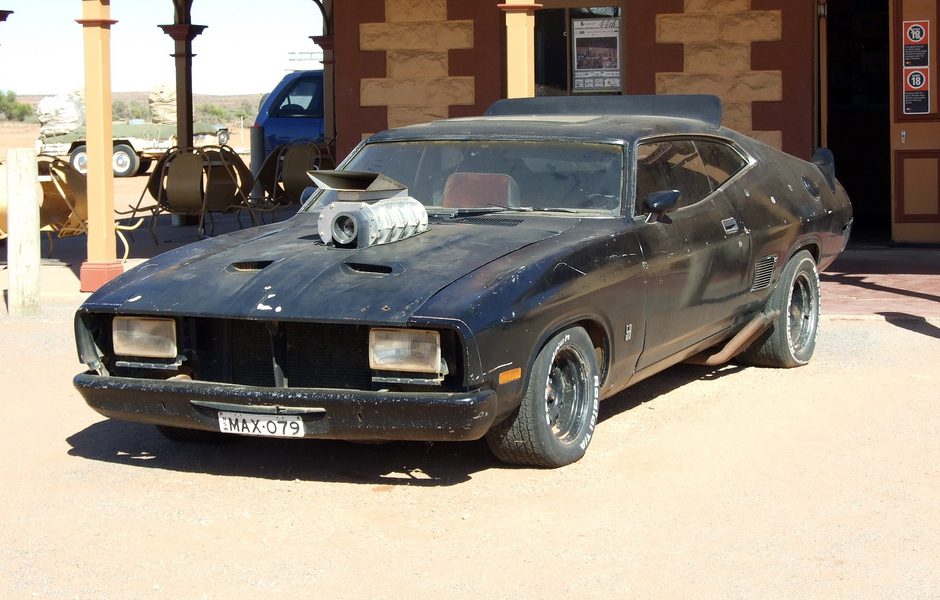 The Ford Falcon was among those. A 351-CID V-8 powered the Falcon XB GT in its third iteration. However, for the film, Mad Max, the already awesome Falcon was changed into the "Pursuit Special" as well as "Interceptor."
1997 Chevrolet 2500 Silverado Fleetside from Kill Bill: Vol. 1
A second Tarantino film has been added to the roster. The bride's initial method of transport as she embarks upon her quest for revenge is this bright yellow truck. Because filmmaker Quentin Tarantino chose to keep it at his residence, it was only featured in the first movie.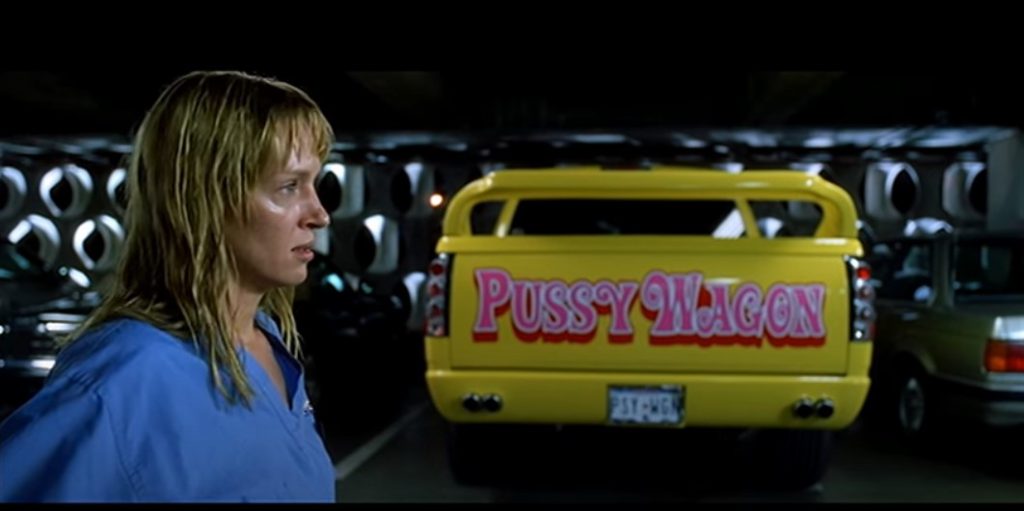 Tarantino drove it as his everyday car to help publicize the second installment. He also allowed Missy Elliott to use this in the music video for I'm Really Hot. The somewhat crude name printed on the bumper is altered to "Party" when it was featured on television.
1974 Dodge Monaco aka the Bluesmobile from The Blues Brothers
This retired Mount Prospect, Illinois police cruiser would be as well as Jake and Elwood Blues' uniforms. The skit, which starred Saturday Night Live vets Dan Aykroyd and John Belushi, spawned two pictures. Only the first movie featured the Dodge Monaco model.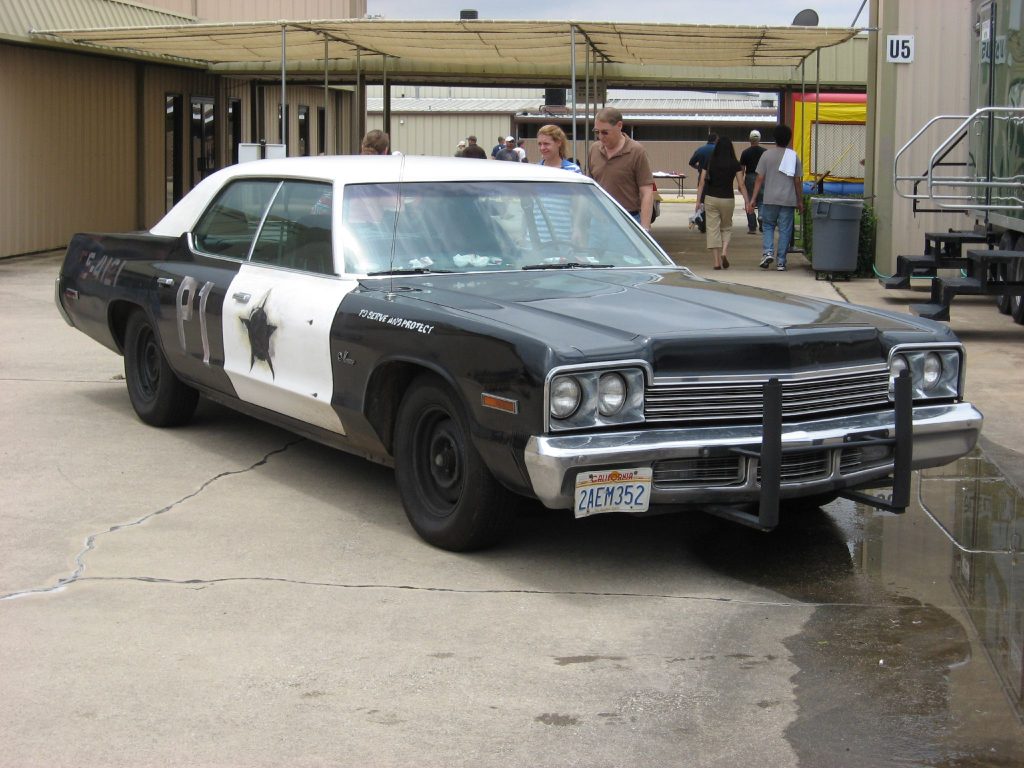 In the second movie, the Bluesmobile was replaced by a 1990 Ford LTD Crown Victoria. The film used 13 distinct cars, all of which were old California Highway Department patrol cars. They have been remade to seem like Mount Prospect police vehicles.
1958 Plymouth Fury from Christine
How can we leave off a horror film set in a 1958 Plymouth Fury? The one ranks high up there. Stephen King was very well known and influential at the time in which the movie was made. It was made before the novel even was released.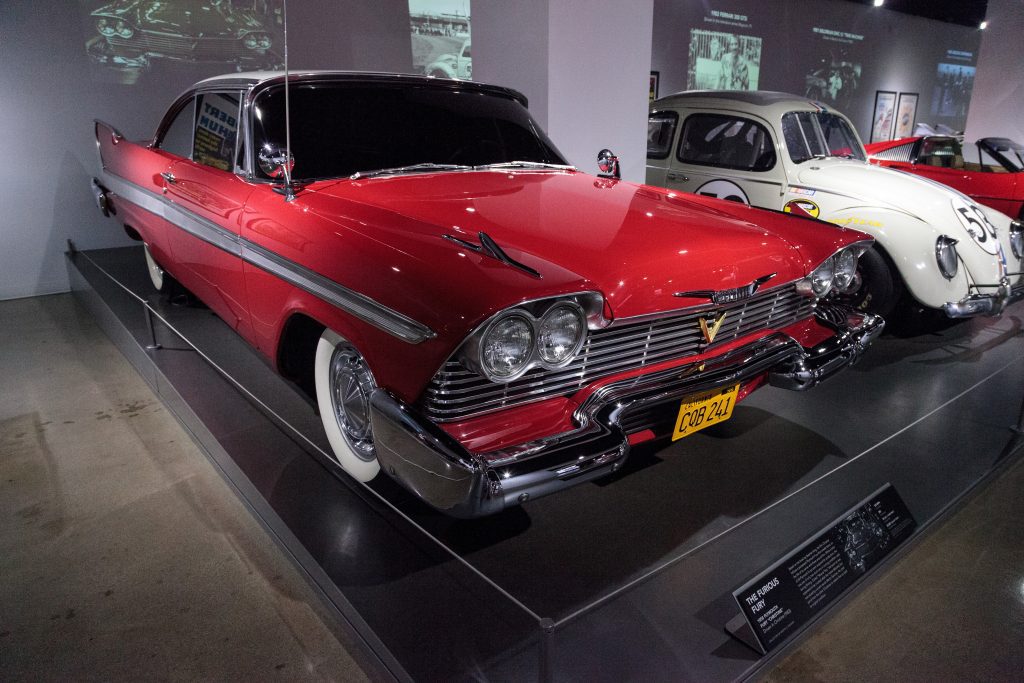 There were anywhere between 23 and 28 automobiles in the movie (references differ), but not all of these are Furys. Columbia Pictures advertised Belvederes and Savoys for sale around the nation. You can't help but notice the swagger in this beautiful vehicle.
1967 Chevy Camaro SS from Better Off Dead
It wouldn't have been the 1980s without such a popcorn flick ensemble, and also, what better material than John Cusack refurbishing a classic Camaro? It's a coming-of-age narrative for Lane Meyer, who really tries to steal the lady and kick a jock's backside.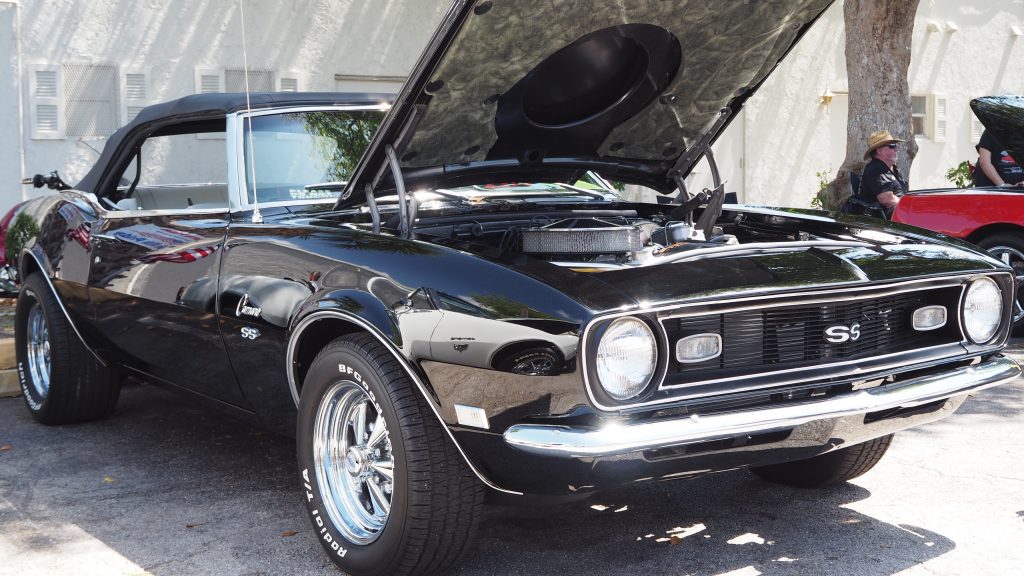 Better Off Dead is indeed an underappreciated masterpiece. With the aid of a French exchange student, he restores the 1967 Chevy Camaro SS, which he bought on a whim since it appeared "tasty" and was an embarrassment in his family's main yard.
1979 Ford LTD Country Squire from National Lampoon's Vacation
Vacation is the very first film of a legendary comedic series. John Hughes wrote the story which inspired the movie. It appeared in the National Lampoon publication. Based on the success of Animal House, the team decided to weigh in on this project.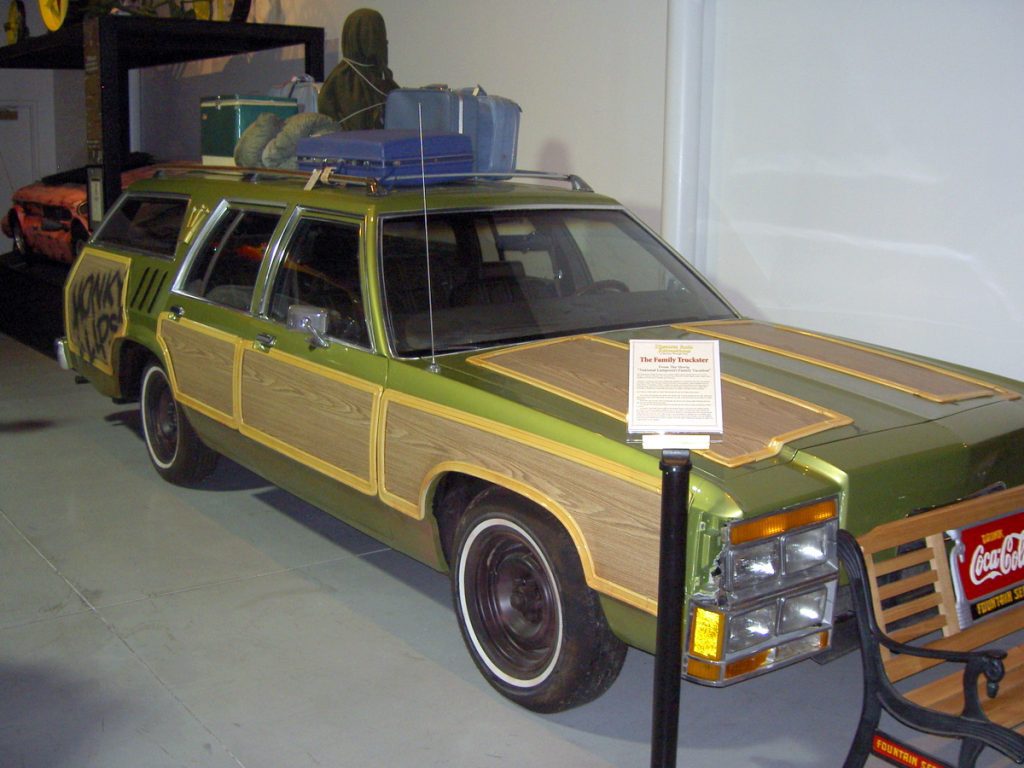 Harold Ramis was the director. Chevy Chase was the one who played Clark Griswold. The "Wagon Queen Family Truckster," or just a substantially customized Ford LTD Country Squire, plays an important role within the film, even though Chase is the power behind the throne.
6000 SUX from RoboCop
The base chassis of the 6000 SUX for RoboCop was just a 1977 Oldsmobile Cutlass Supreme. It was selected for its four-door, futurist appearance. Components from a third SUX car that was blown up near Dallas were used for parts.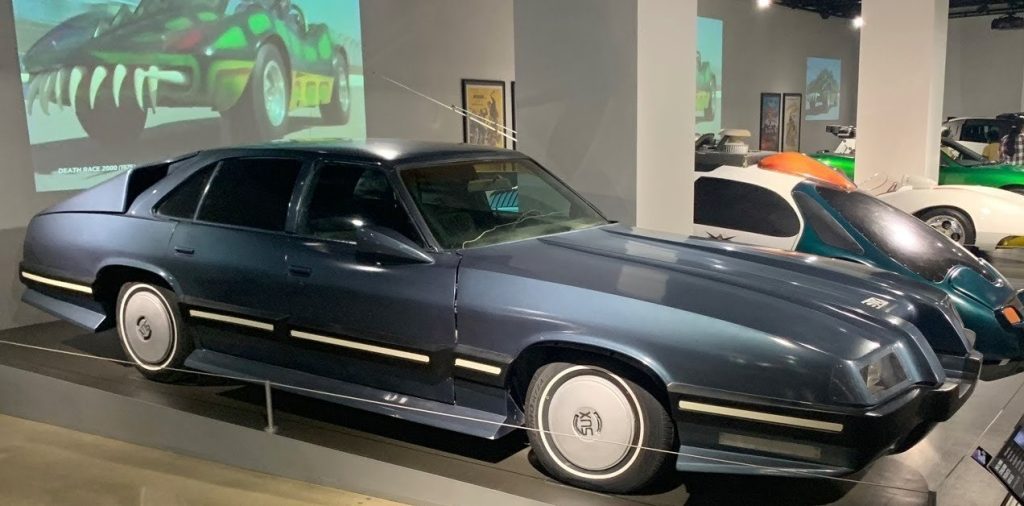 Then, it was used to build two completely functional SUX automobiles. The real car's bodywork is made of fiberglass parts. However, the motor and the inside of the classic Oldsmobile barely changed. The side mirrors are custom-made for the car, which increased the awesome factor even further.
1976 Ford Gran Torino aka The Striped Tomato from Starsky & Hutch
Starsky and Hutch, two 1970s police detectives from California with a wicked 1976 Gran Torino, was brought back to life by Ben Stiller and Owen Wilson. Ford created approximately 1,300 Starsky & Hutch duplicate Gran Torinos, given the popularity of the television series.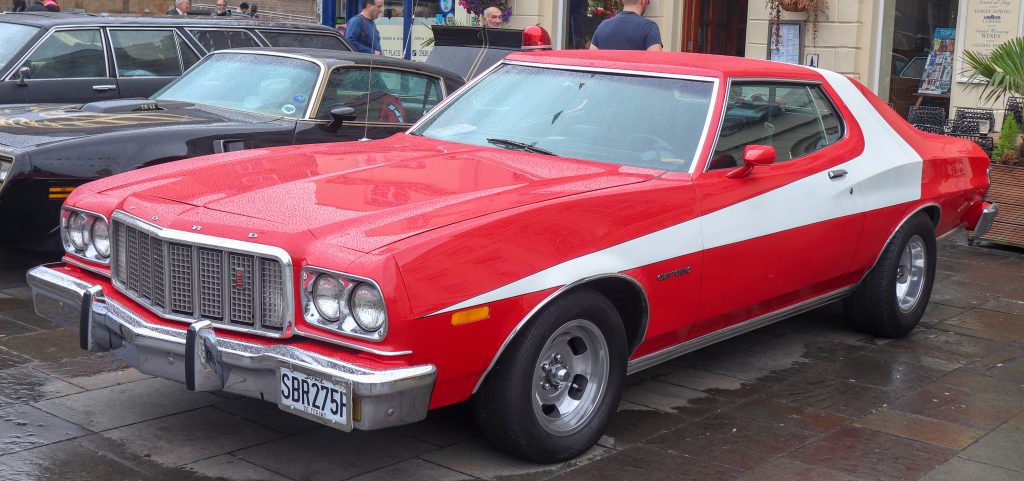 Even though none of the genuine Torinos were accessible again for the film, one of the limited-edition reproductions was utilized as a replica, together with performance recordings, old pictures, and vintage cars. The movie was one real wild ride in a sense.
1992 Ford Explorer XLT UN46 from Jurassic Park
Indeed, there have been several Jurassic Park films over the past 30 years. But still, nothing compares to the initial Spielberg masterpiece from 1993. To see the T-Rex assault those 1992 Ford Explorer XLT UN46s was indeed a once-in-a-lifetime event.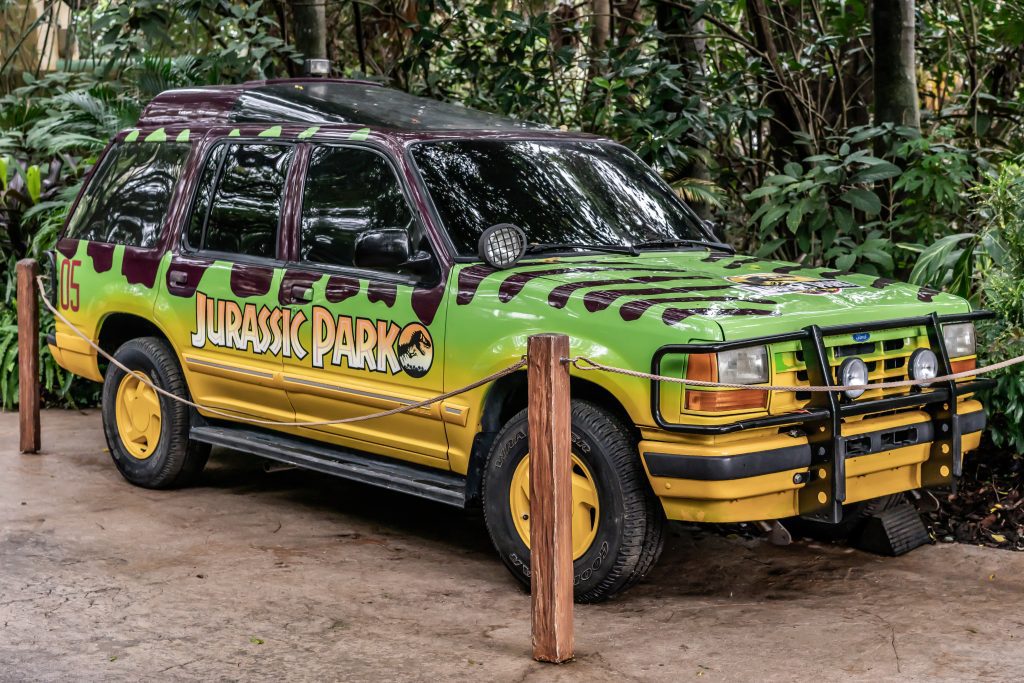 Anywhere at any given time, it seemed as if a dinosaur of some sort could've devoured any person within this iconic movie. But by end of production, all six Ford Explorers had been destroyed. That was a shame, really.
1967 Shelby GT500 aka Eleanor from Gone in 60 Seconds
Shelby GT500? Actually, this is a Dupont Pepper Grey 1967 Ford Mustang fastback. Nicknamed Eleanor after the 1974 original film. The movie portrayed eleven fictional Mustangs. Just three of these cars functioned. Also, two of them were destroyed during production.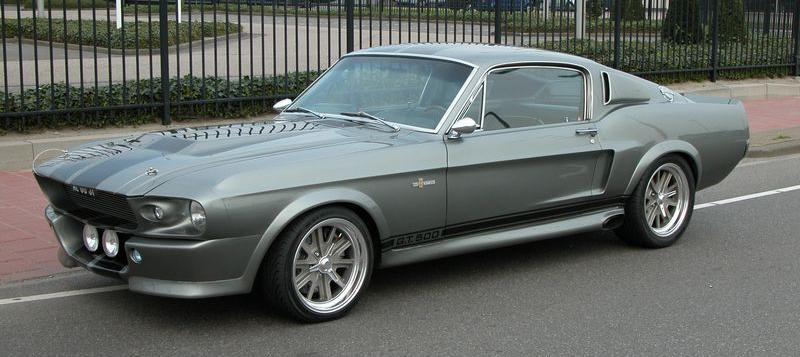 It might not be an original Shelby. But, a 351 Ford V-8 crate engine with 400 horsepower powers it. The car has a dropped suspension featuring coil-overs, 17-inch rims with Goodyear F1 tires, and a pseudo nitrous kit. Not too shabby.
2008 Audi R8 from Iron Man
A mechanically adequate automobile is required for a man, a legend, and a phenomenon like Tony Stark. Tony Stark's 2008 R8 boasts a 420-hp, 4.2-liter V-8 motor situated in the middle, a 4.6-second 0-60 mph time, and an aluminum and magnesium aerospace chassis.

Audi was successful in convincing filmmaker Jon Favreau to incorporate the vehicle during the first movie of the Iron Man series, even creating a website dedicated just to the cars featured in the film. And, we all know how well that panned out.
Greased Lightning (1948 Ford De Luxe Convertible) from Grease
Anyone who has seen Grease understands how crucial automobiles were in the famous musical. Danny Zuko and the T-birds convert a battered-looking 1948 Ford De Luxe Convertible into the stunning beauty that really is the Greased Lightning.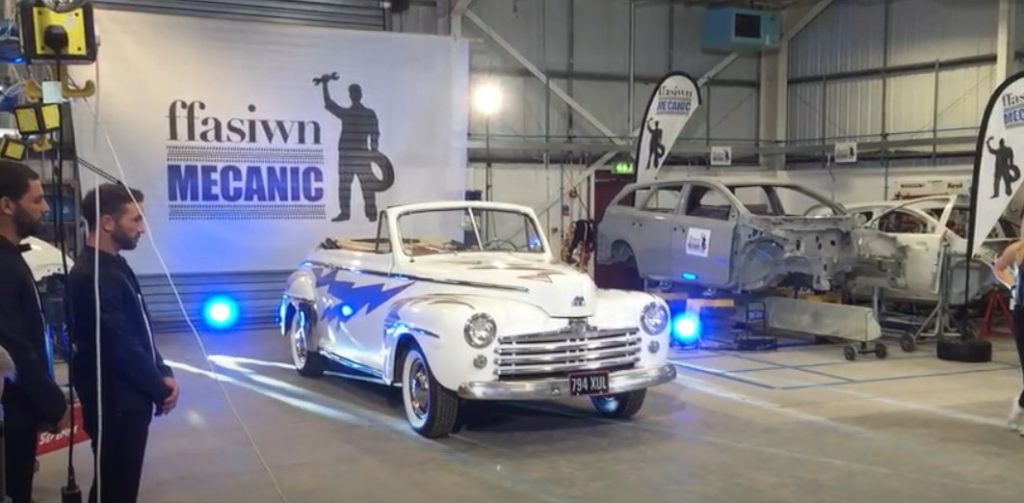 It happens in one of the most memorable scenes within the entire film. Danny winds up speeding away with Sandy inside the gorgeous car. It really plays a very important role in the film's concluding sections, making it more memorable.