Get The Right Swipe: 30 Confident And Powerful Photography Poses For Any Man
By Ridwan S May 2, 2022
---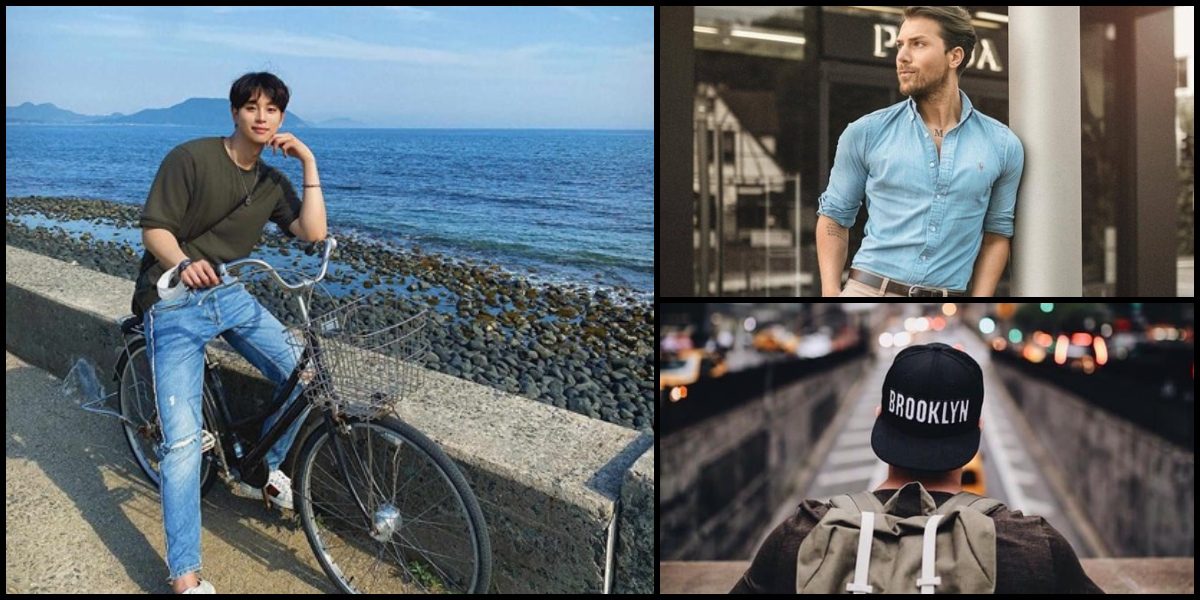 Photographs are taken for many reasons. Regardless of why the photographer shot them, they become memories later. Therefore, it's highly recommended to give it your best shot! When taking pictures, one thing to remember is maintaining a good posture. Numerous positions convey various emotions. Your attire and environment will help determine the tone and mood you portray in the photo. Hence, choose a position based on the vibe you want to communicate. When photographing a male model, it can be tough to direct them. The reason? Women tend to be more photo-savvy and open-minded to trying new poses. But you need not worry; we will improve your experience with this article. Here you can learn various poses to make your pictures look flawless and get the money shot.
Cross leg pose
One of the most frequent postures for males is crossing their legs to pose for a picture. Cross your legs and stand motionless if you want to appear serious and focused in a photograph. The pose will help you stretch your leg and create unique angles.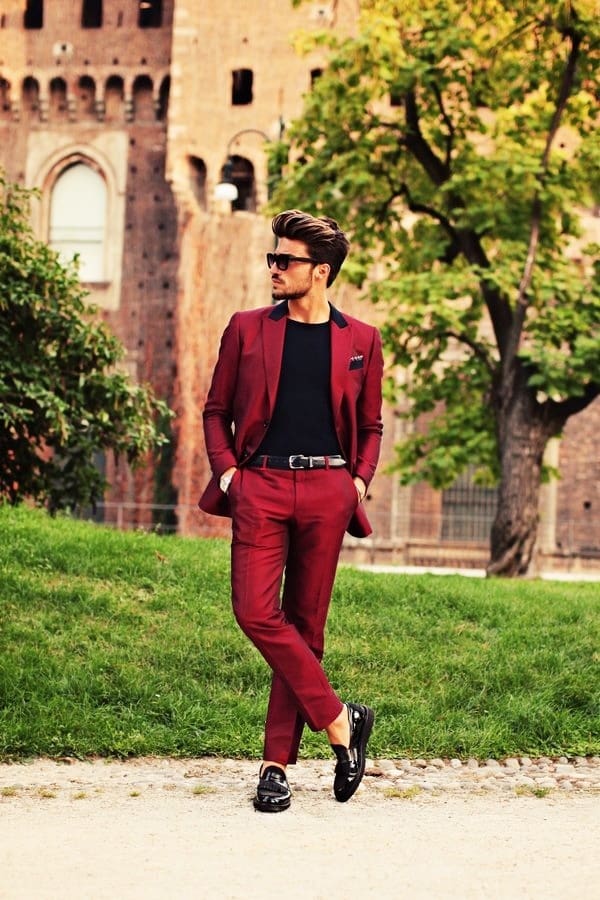 Even if you're photographing with a group of friends, this position will make you stand out. In a group of friends, the posture helps angle your body inside. All you'll need for this posture are some amazing shoes that will add to the overall look of the photograph.
The upright squat
When you see the image below, you'll agree with us that this position will make you look wealthy. Look at the guy in the photo; he has the appearance of a young master. One of the classic poses you might use for your photos is this one.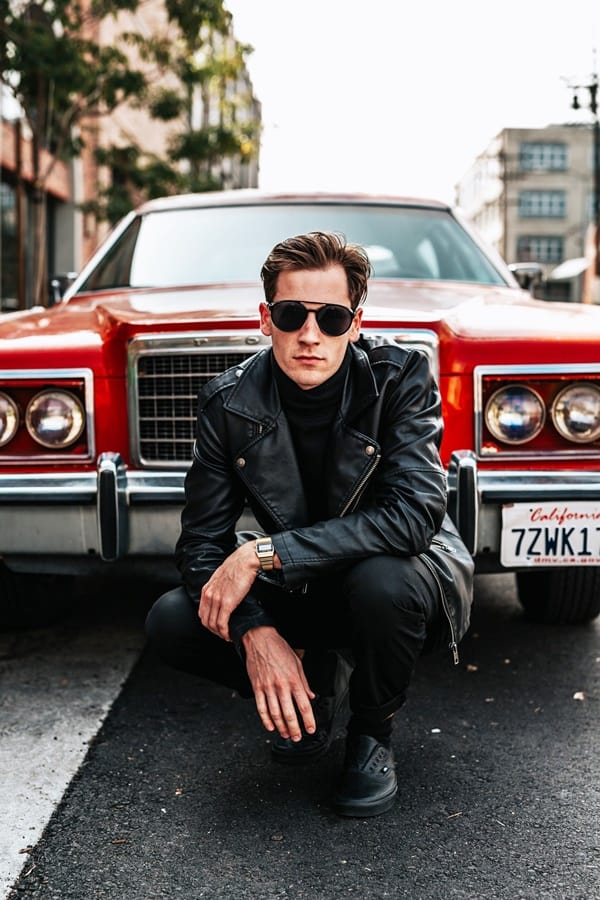 You don't have to squat in front of a car, but if you do, make sure it's a nice, classic, or sophisticated car – no in-between. Squat in a clean and appealing area if you're not squatting in front of an automobile. No matter what background you use, the position will make you appear fantastic.
Morning pose
Here's a posture to try for your next holiday photoshoot. You must take a picture of this pose after taking a picture of your breakfast, and you get your large juice doses. Get in the correct position for this picture pose by grabbing a cup of your favorite tea or coffee.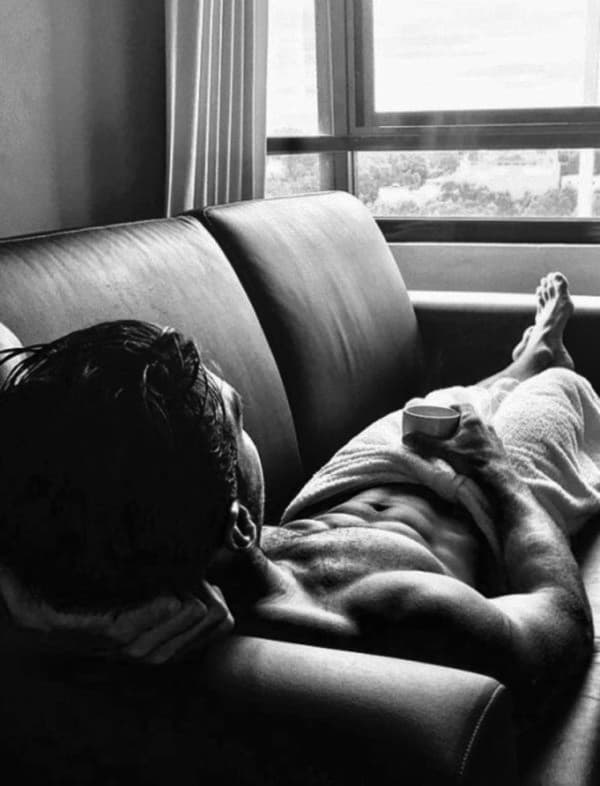 Lie flat on a couch with a cup of coffee near your sides, close to the windows. You can utilize your towels or a pair of short knickers for this photo. Whatever attire you choose for the image, you can be sure that it will receive a lot of likes.
Pose With Furry Friends
Here's an image that will keep your hands busy. You will appear more kind and approachable if you snap pictures with animals. You can dress your dogs in attire that matches your own to add more effects to the photo. It's even better because your pets will enjoy it.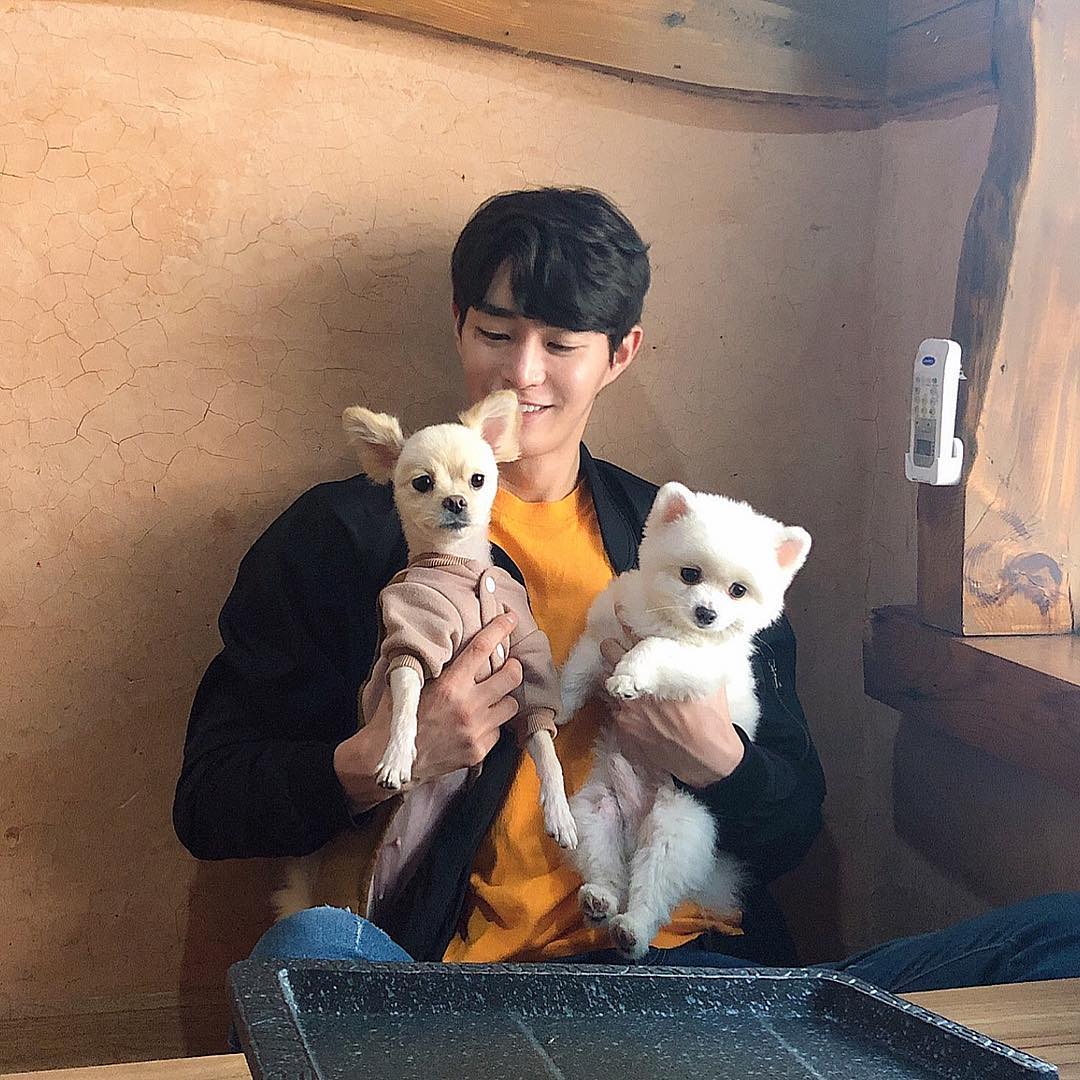 Even better if you have goofy pets who will make amusing expressions for the camera. You'll adore this photo, and it'll get a lot of likes on your Instagram page. Consider how adorable a photograph of a dog executing the tongue-out posture would be.
Wall Lean Pose
If you're looking for a fun posture to attempt with your buddies, this is it. Instead of just standing, place one leg against the wall and the other flat on the floor. This stance is appropriate for both formal and informal attire.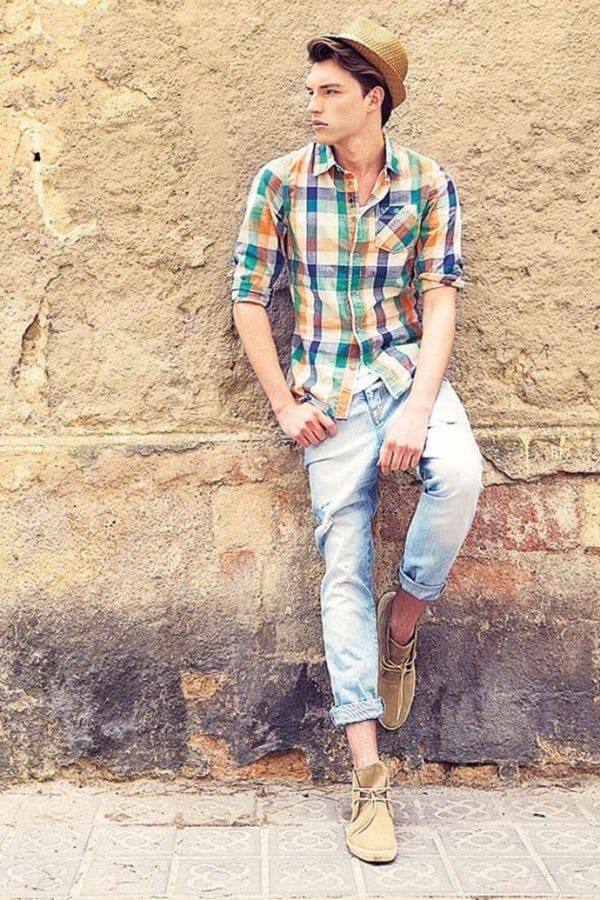 Make sure you're aware of your surroundings when you adopt this posture. It would be best if you found a clean and appealing wall to lean against. Find a space with an extraordinary graffiti job to make the picture more attractive. For this pose, you must also be aware of your footwear.
The Shoe Pop Pose
If you have some nice shoes to flaunt, this is a great stance to do so. The stance allows you to flaunt your shoes to their full potential. Bend in a squat stance and pop one of your feet outward to capture a fantastic picture with this pose.
When determining which foot to pop outward, go with the one you're most comfortable with. No rule favors one foot over the other; it is simply a preference. You can also use this stance to flaunt your wristwatch and socks.
Downward Glance Pose
If you're looking for a simple position, this one will come in handy. You can effortlessly pull off the downward glance position no matter where you are. This stance is perfect if you're short on time and only have a few minutes to take shots.
It is appropriate for any event; the pose will look great no matter what you wear. You have to lean against the wall and gaze down as the photographer takes your picture. We are confident that the end outcome will be spectacular.
Leaning pose
Don't grow tired of leaning against the wall for photos just yet; plenty of great stances still call for it. It is a relaxing stance that will help you obtain the most remarkable photographs. When leaning against the wall for this position, attempt to angle your head slightly towards the camera.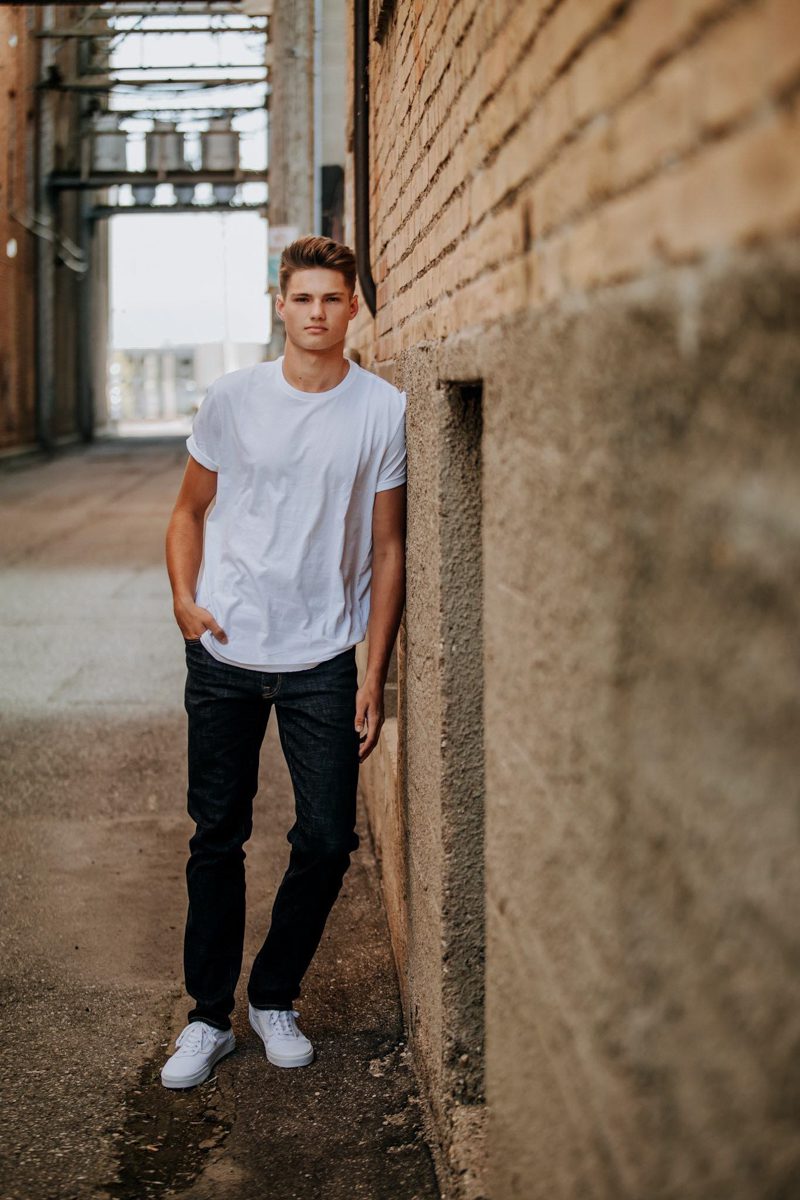 If you adopt this posture, you will appear more attractive and at ease in the photograph. Put one hand in your pocket while letting the other display for different effects. However, make sure that the one on display is in a location that enhances the overall sense of the image.
Cross Arms Pose
Let's do something with your arms; we promise it'll be great. Place your back against the wall and lean your head forward and to the side while crossing your arms in front of you. You can get a nice shot in two ways with this posture kind.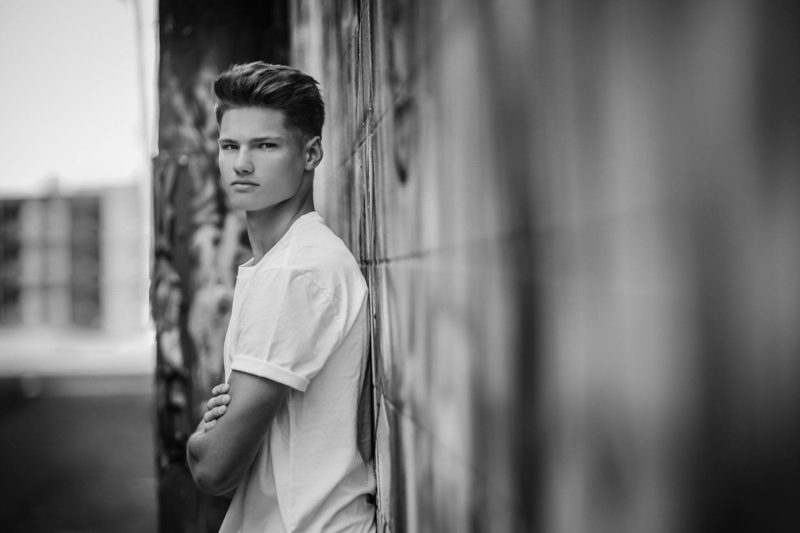 One of the forms available is depicted above. If you angle your head away from the camera, you will be making a different form. If you tilt your head away from the camera, it will give you an uneasy feeling. Trust us when we say that the picture will look great in either case.
Keep it simple
With us, simplicity always wins. You don't always need to go for the most sophisticated postures to make a picture appear suitable. Simply sit and gaze away from the camera to give the image a relaxed and natural feel. The position is appropriate for both business and informal attire.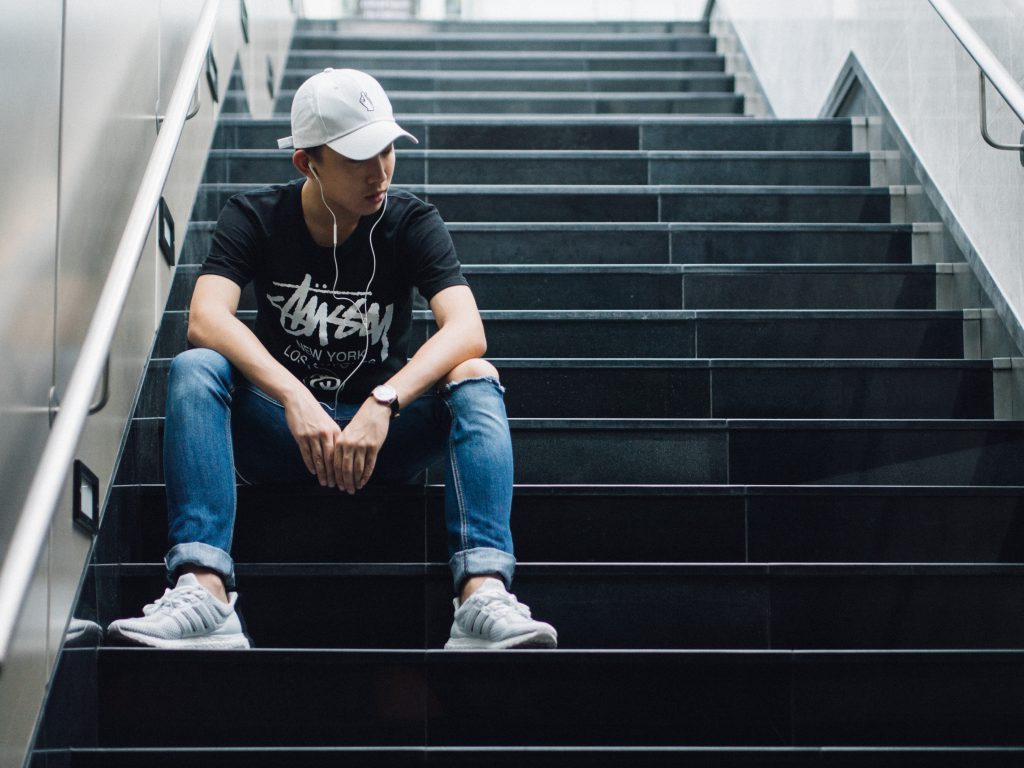 As shown in the photo, you can sit in your office chair, on a rock, or the stairwell. Raise one foot, as shown above, to ensure your legs don't detract from the overall tone of the image. You do not need to raise a cigarette, as shown in the illustration.
Enjoy The Drink
If you're looking for a fun photoshoot while eating lunch or breakfast at your favorite restaurant, this is it. Raise your cup of coffee but don't put it in your mouth. With a brilliant smile, gaze at the camera. Now it's up to your trusted photographer to finish the job.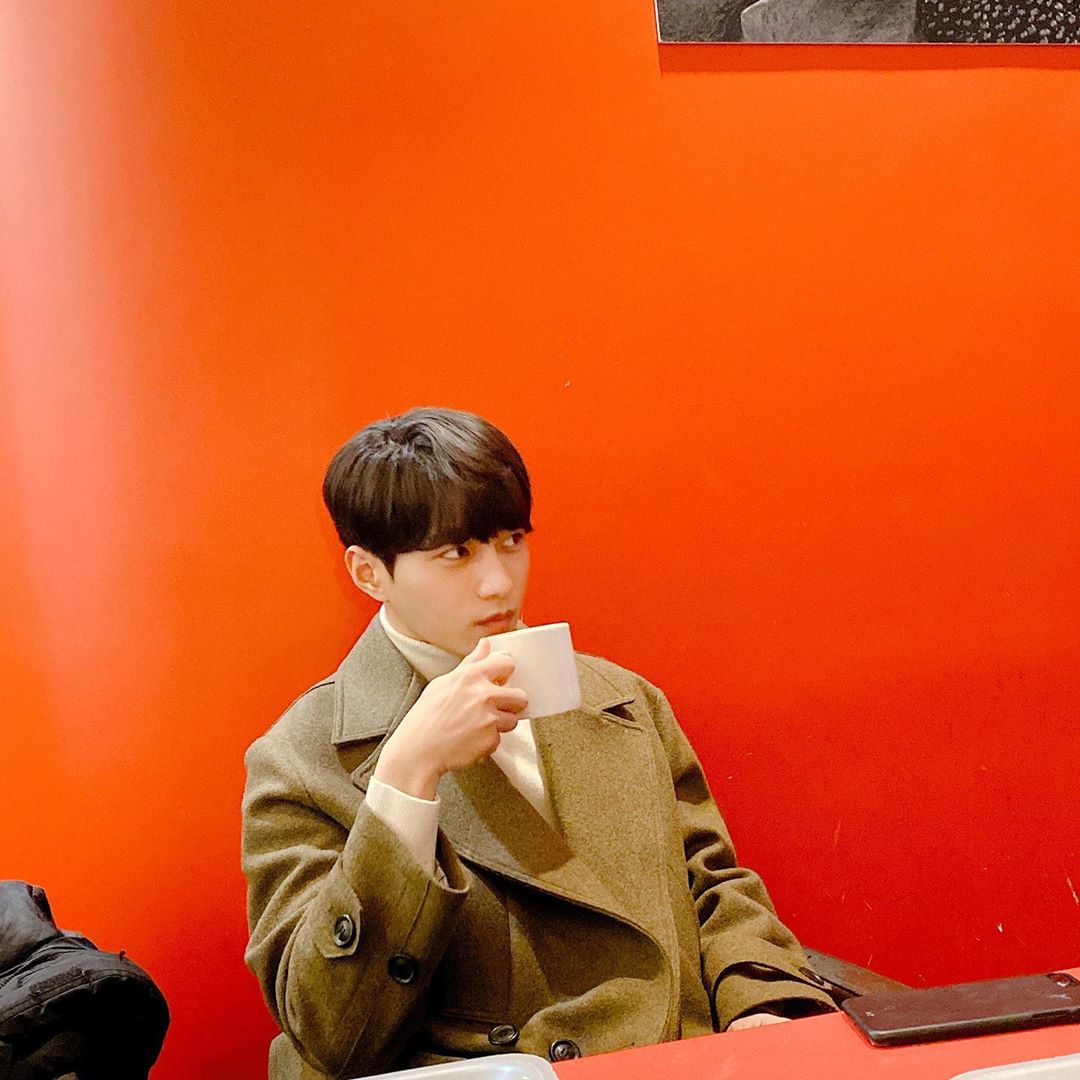 While copying this posture, make sure you have a lovely smile on your face. This position will result in a great profile photo for your social media accounts. If you don't know what to do with your other hand, you can bury it under the table.
Evergreen Peace Pose
The peace pose is a classic selfie pose that you can do with or without friends. You don't need a separate photographer for this posture; simply take your phone and snap away. You may take photos in this stance anywhere, whether in a bar or on the road.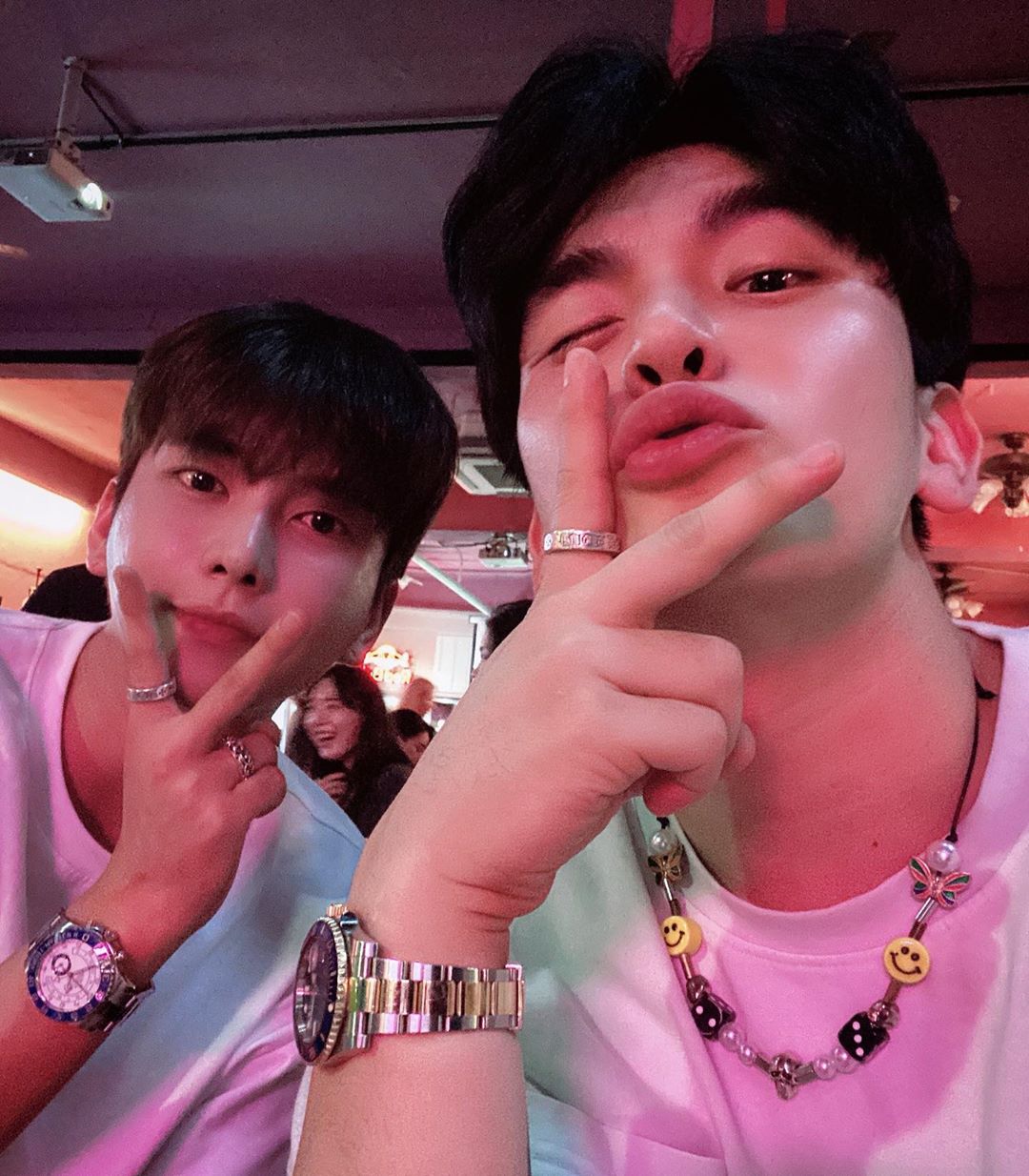 As you can see in the image above, the pose allows you to show off your wristwatch and other accessories. Keeping the sign close to your chin will also help you attain a more defined chin. You can also make the posture more appealing by adding different facial expressions.
Rock The Stairs
Try this picture pose to add movement to your photograph. Take a picture of yourself sitting or moving near a set of stairs. You have the option of taking the photo while traveling uphill or downwards. To take this photo, sit on the stairwell or the railings.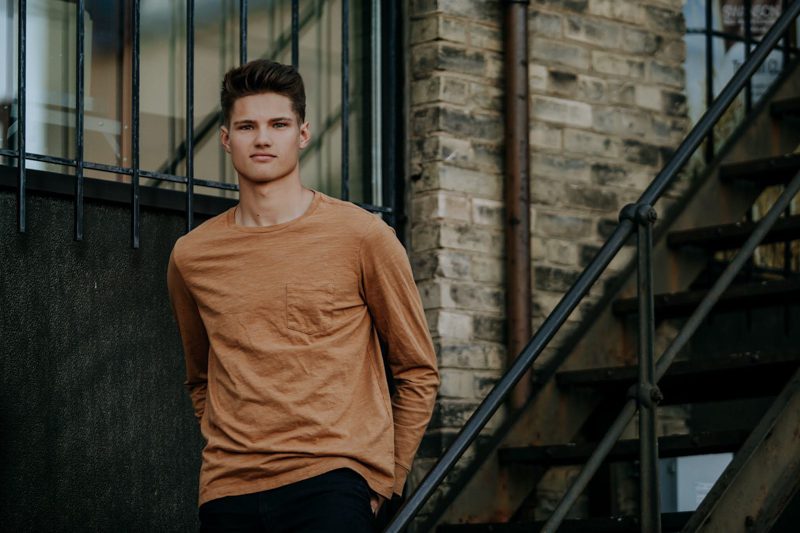 Try capturing this photo in the evening hours of the day for different effects. The sunset's dreamy impact will enhance the picture's attractiveness and make it look amazing. You can further personalize this pose by adding your style to it.
Try Candid Pose
Here's a photo-worthy pose that's both casual and stunning. Thankfully, you won't have to lean against the wall for this one. This position may be done anywhere, even in a crowd. Simply be prepared, and make sure your photographer is as well. Make sure your effects are applied to the pose.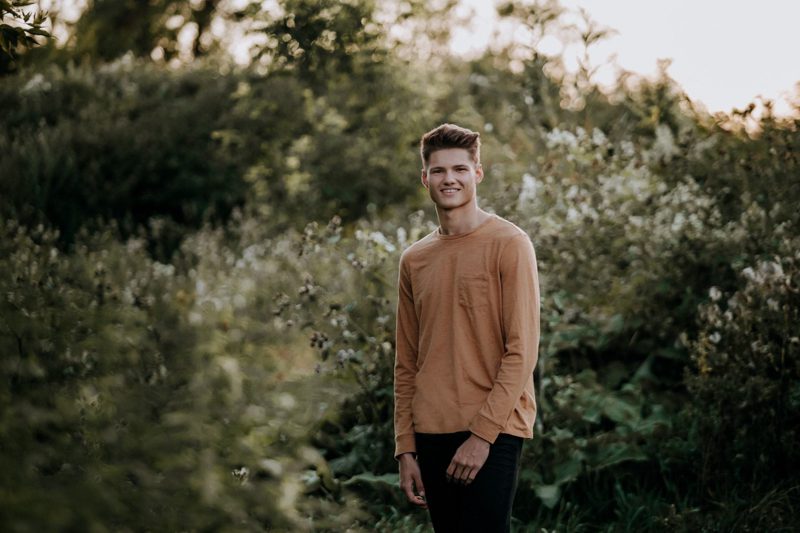 Because your face is prominent in this pose, your smile is particularly vital for this photograph. Although we stated that you could photograph this pose anyplace, you should do so in a pleasant setting. In this pose, your facial expression is quite crucial.
Lean On The Chair
Who else is concerned that we haven't discussed leaning against something in a long time? So, here's another leaning position. Thankfully, you're not leaning against the wall this time; instead, you're resting against a chair. Try this position the next time you're in a restaurant and want to take a picture.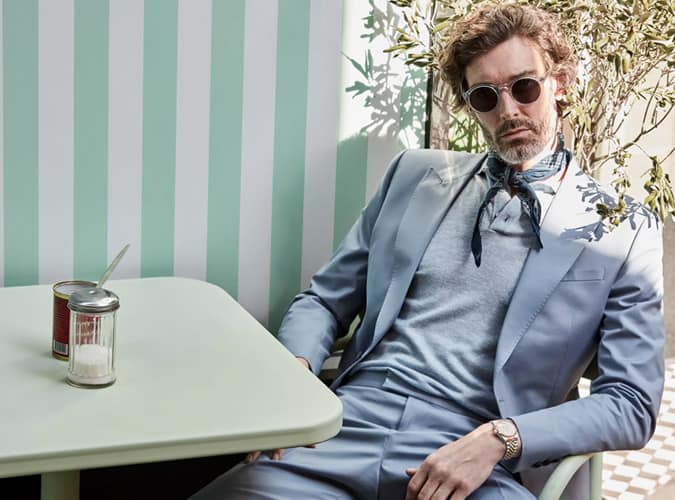 The photo will look beautiful, but it will also have the appearance of being effortless and natural. All you have to do is relax and lean backward while your photographer takes care of the rest. The image you'll get from this will almost certainly receive a lot of likes.
Face Up/Down Pose
It's time to assign some extra work to your photographer. Allow the photographer to remain on the stairway while you descend and face the camera. Let the photographer click the camera to create this magic once you're all set. We assure you that the stress will be worth it.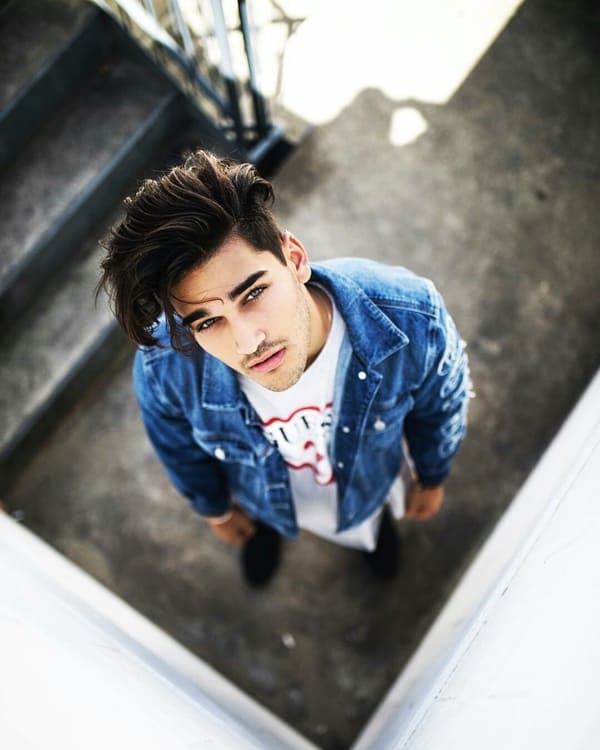 Even in this pose, you can look away from the camera to produce an "unaware expression." You don't need to do much to appear fantastic in this position. All you have to do now is stand and make a good impression on the camera.
Sexy Side Pose
Trust us, here is an excellent pose for showing off your new haircut. Or you can try this position for a nice photo whenever you have a fresh, clean shave. Tilt your head sideways towards the camera, presenting your new shave with a sweet smile or a strange expression.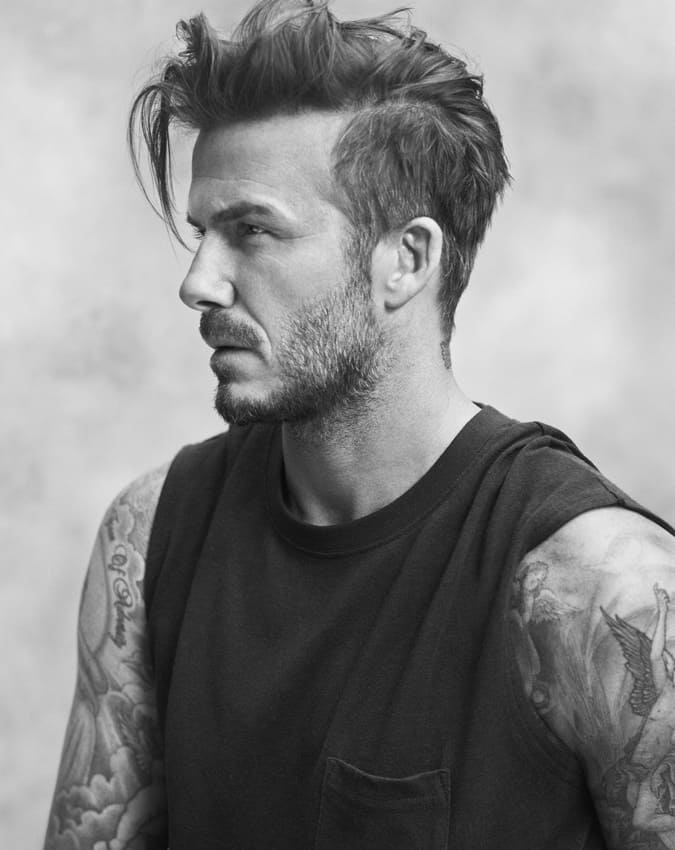 It's much more tempting if you want to draw attention to a tattoo on your neck or arms. The posture will also assist in drawing attention to any tattoos on your neck. However, you'll need to wear an armless shirt to show off the tattoos on your arms.
Running Pose
Here is your chance to unleash your inner athlete. Put on your athletic gear and prepare to get photographed. It's one of the most basic male positions. The position will make you appear focused while also making you look handsome.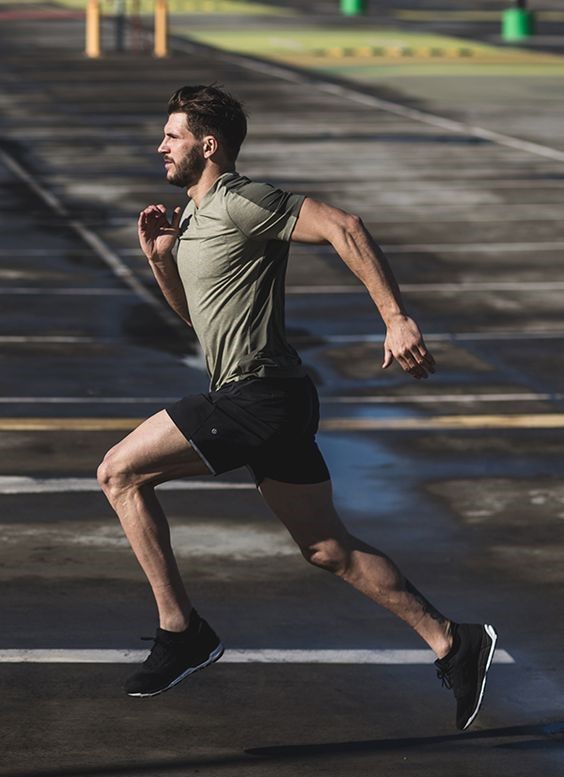 Believe us when we say that the photo will receive a lot of attention from your friends on social media. People prefer images that appear natural and represent you as being busy. Choose a colorful place that will enhance the attractiveness of the photo while selecting your track.
Walking Pose
For your next photo shoot, try this primary position. Stroll around and let your photographer snap the camera whenever they want. Select a clear road to walk on pleasantly. This photo can be taken anywhere, even in a crowded area. All you have to do is walk straight and clearly through the mob.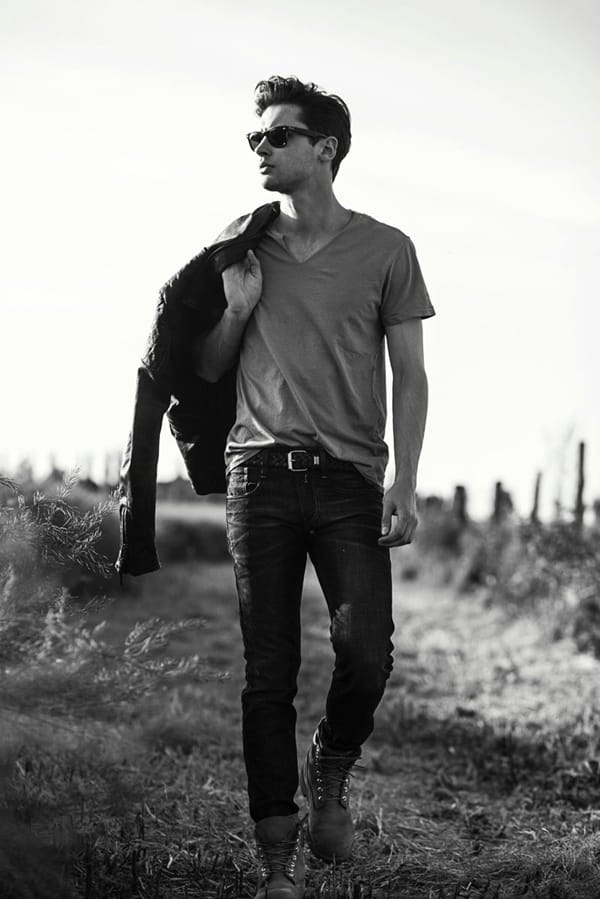 You can glance away from the camera to add more effects to the image. A lonely path, such as the one shown above, can also be used. Hold your jacket up to keep your hands busy if you're feeling up to it. The photo will turn out fantastic.
Hands In Pockets Pose
If your clothes have pockets, here's a photo opportunity for you. While looking at the camera, place your hands in your pockets in a stylish manner. If there is something available, you can lean on it. It could be a wall or a pole, as shown in this image.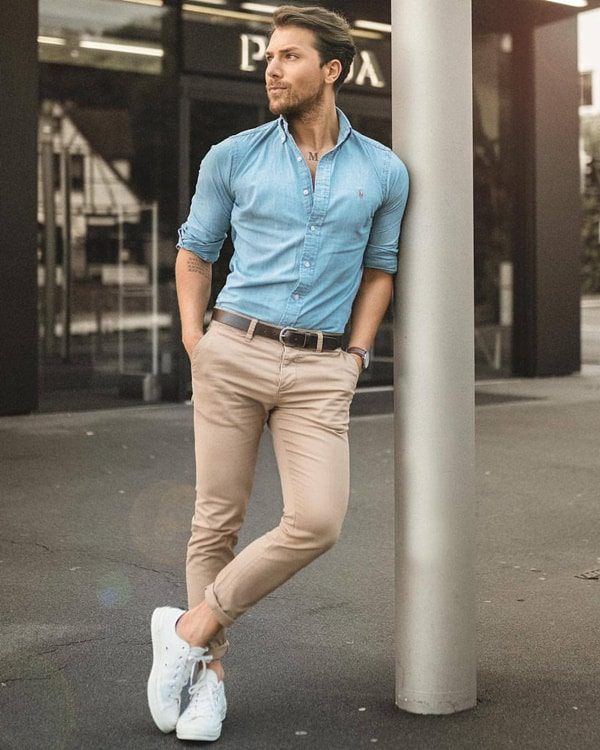 After putting your hands in the pocket, you can cross your legs to add more style to the image. You can also take this image without leaning on anything if there isn't a surface to lean on. Maintain a straight posture and allow your photographer to snap the pictures.
Mirror Selfie
Have you ever walked past a mirror and thought to yourself, "Wow, I'm handsome?" Therefore, the next time it happens, just take a picture with your phone. You'll be able to share your handsomeness with your online friends this way. Mirror selfies are quite simple to take.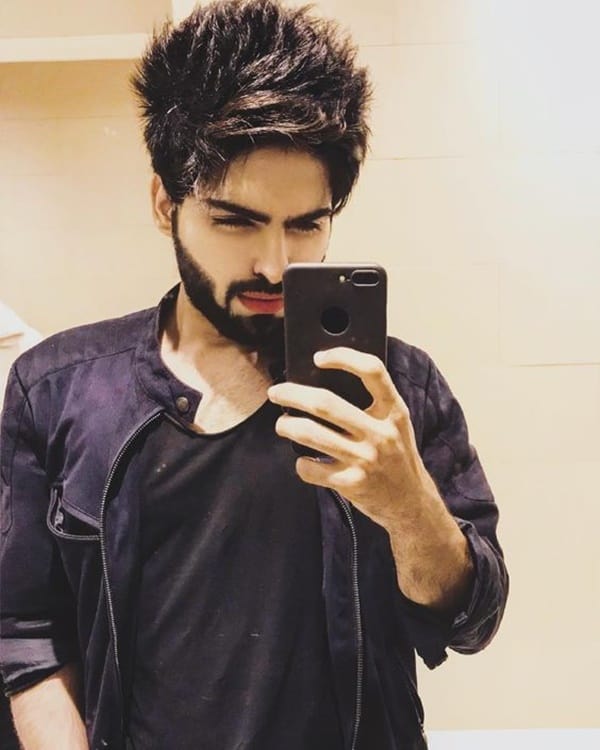 Stand in front of the mirror and use your phone's rear camera to take pictures. You won't have to spend hours attempting to obtain the ideal selfie if you strike this stance. You can focus on the mirror or look straight into the camera to adjust yourself.
Backhead Pose
The backhead pose is one of our favorite men's poses since it provides anonymity. Allow the photographer to shoot some rear head images of you while you concentrate on something else. To attain this stance, lean on a surface like a bridge, as seen below.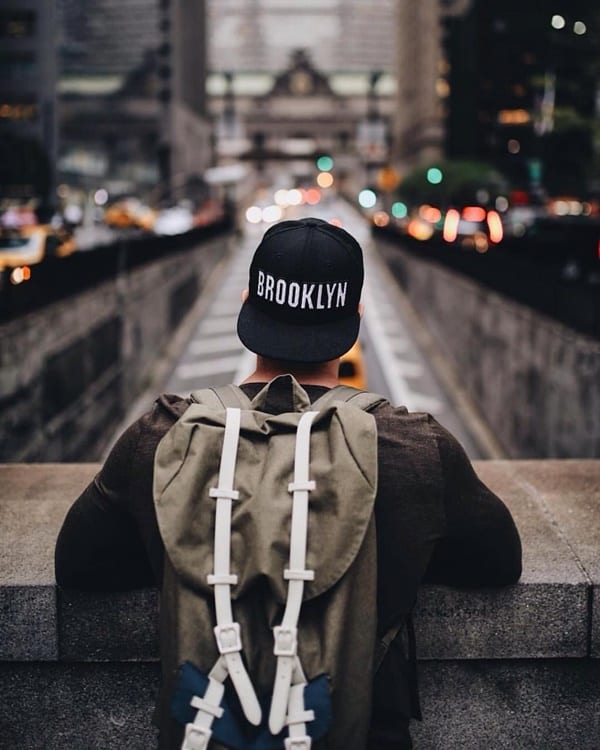 Even if you don't have anything to lean on, you can still get a good backhead pose image. Maintain a straight posture while pressing your phone and allow the photographer to take pictures. You also don't need to wear a backpack or a face cap to take this shot.
Seated Pose
The seated pose is a common choice when taking a group photo with friends. It is the posture to adopt if you want to appear natural. Place your elbows on your thighs while seated comfortably for this posture. Alternatively, you can rest your chin on your palms.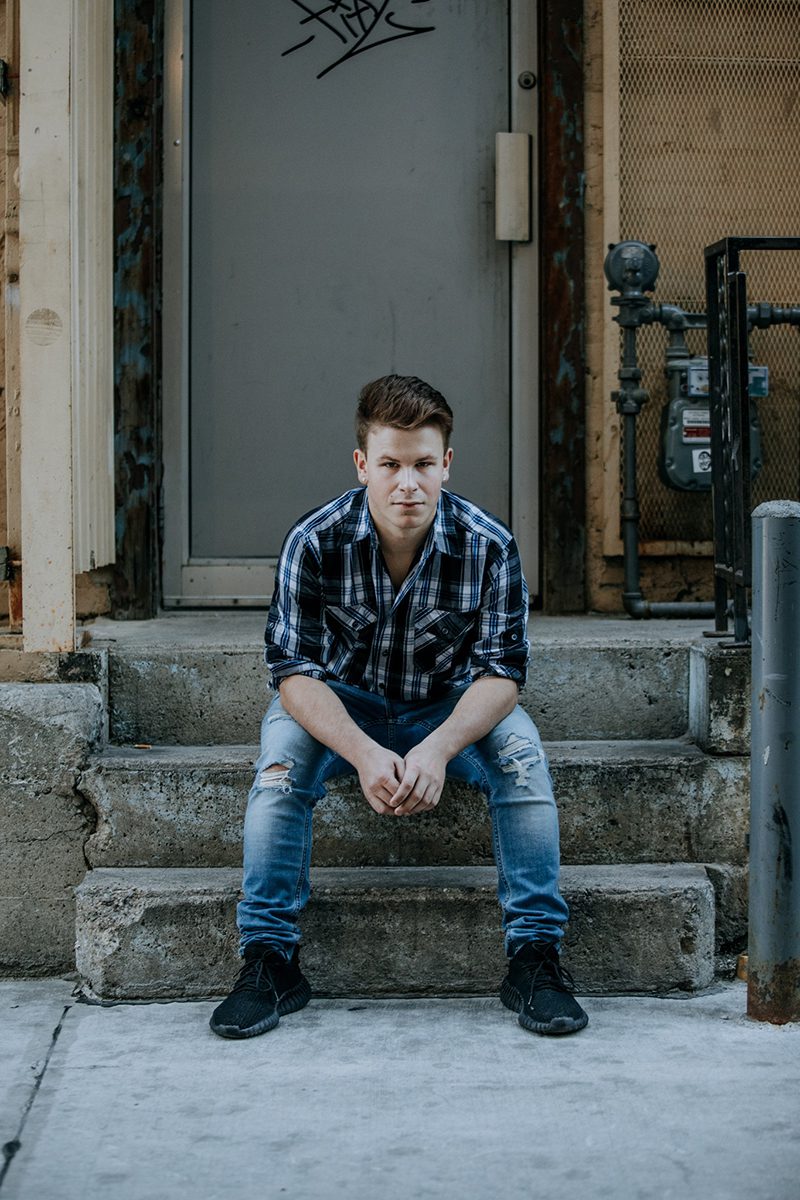 While in this position, keep your eyes forward and a friendly smile on your face to get a great photo. For a natural look with this stance, sit on the stairways or in a chair. Sitting down and leaning into yourself helps make you look grounded and calm.
Kneel And Feel
Allow yourself to break free from your usual poses. Here's something a little different for your next photoshoot. Look for a decent area that will allow you to kneel and snap a good shot. Lean-to one side while resting your weight on your feet.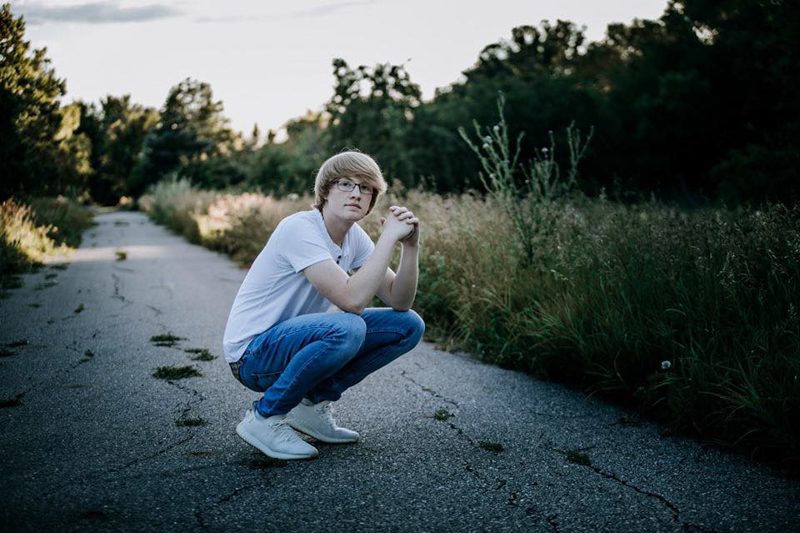 Keep your elbows on your knees balanced, and allow your photographer to take beautiful pictures of you. If you execute the pose correctly, it will give you a natural and attractive appearance. You should also maintain a comfortable and well-coordinated appearance by smiling.
Vibe With The Location
Here's a great photo opportunity for you and your friends and family on your world tour. You can add a variety of styles to this to make it more appealing. You can glance down, around, or tilt your chin sideways to capture the perfect photo.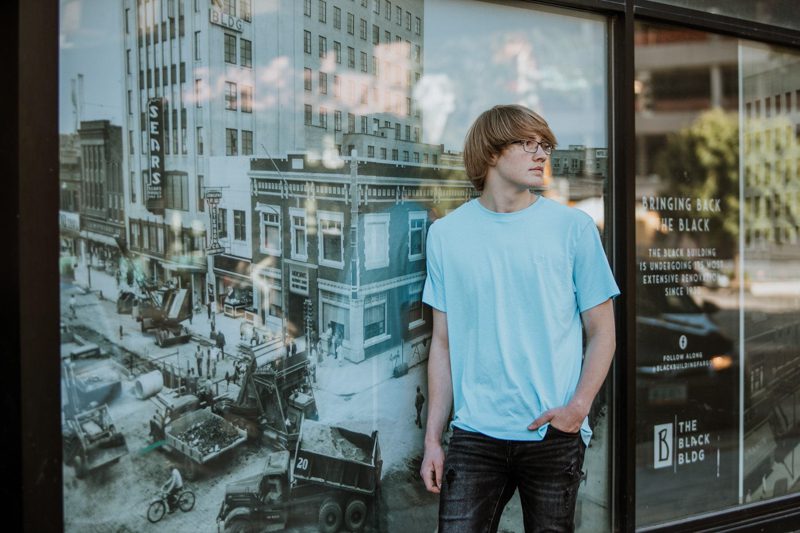 Find a gorgeous background and add your flair to the position. On the other hand, the location is crucial to getting the most incredible photo. Your photographer will only need to pay attention to angles and lighting for the most appealing shot.
Flaunt Your Jaw
Once you have your angles ideal, this photo will accentuate your exquisite jawline. Even though it is a selfie photo pose, you must pay special attention to where you set your camera. Before pressing the shutter, tilt your head up to emphasize your jawlines.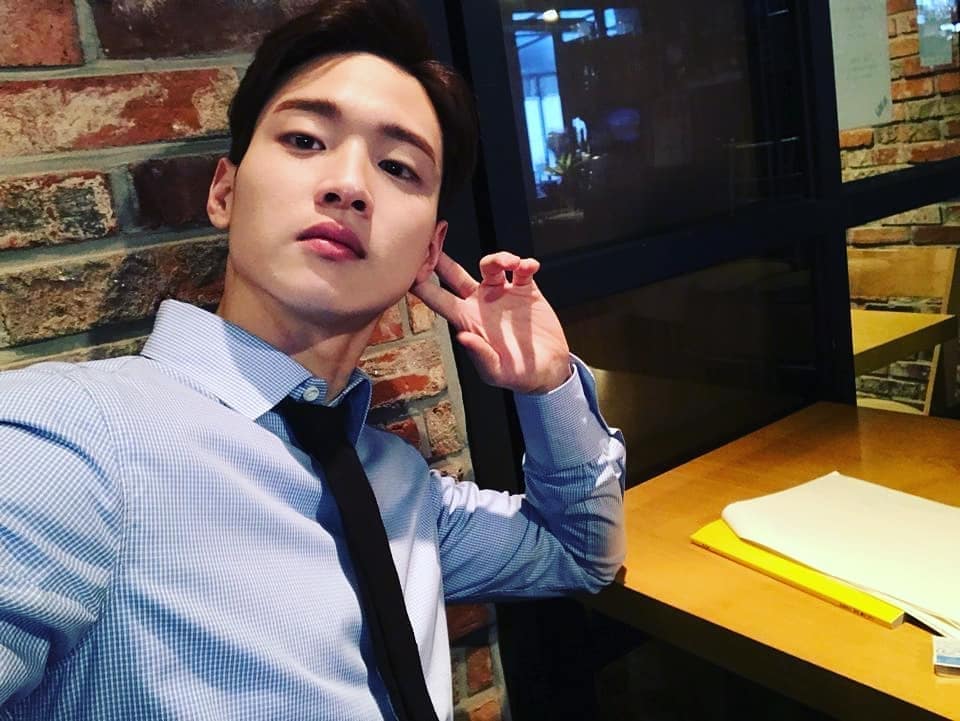 However, you should be aware that this photograph exposes your neckline, so ensure your color is on well. Find a well-lit area in your office or home to make this type of photograph. You should also pay attention to your clothing; bright colors will enhance the image.
Be Candid With Turtleneck
Let's have some fun with your poses and play a game of hide and seek. It's a one-of-a-kind photo posture that will make your photo stand out. Anonymity, as previously stated, is a marvelous thing. The stance will pique the interest of your audience. It will make them eagerly anticipate your following photograph.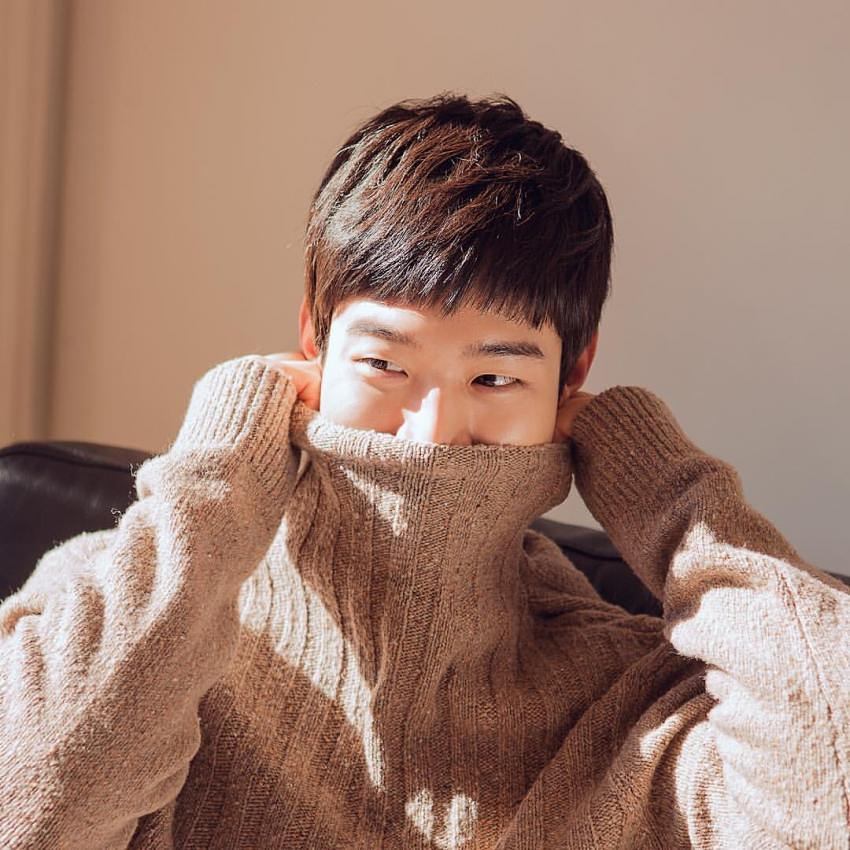 Also, if you don't want to conceal your mouth with your turtleneck, wear it around your neck. Wearing it that way will also give you a beautiful picture. Make sure the turtleneck isn't too tight for your comfort. Wear your favorite colors to feel your best.
Holding Phone Pose
Candid poses are always a good option when you don't have a new pose. You'll only need your phone and a comfortable chair for this position. Sit in a comfortable position that allows you to lift your leg and hold your phone up.
Once you've found a comfortable position, look up with a surprised expression. The surprise face is intended to give the image a tone of "being taken off guard." Allow them to shoot several photographs of you in this position before deciding which one to share.
Bicycle Pose
With a bicycle pose, you can show off your sporty side. Put on some sporty or casual everyday clothing and go for a bike ride with a photographer on hand. Allow your photographer to take stunning photographs of you riding your bicycle while on the road. While you're at it, don't try too hard to seem good for the camera.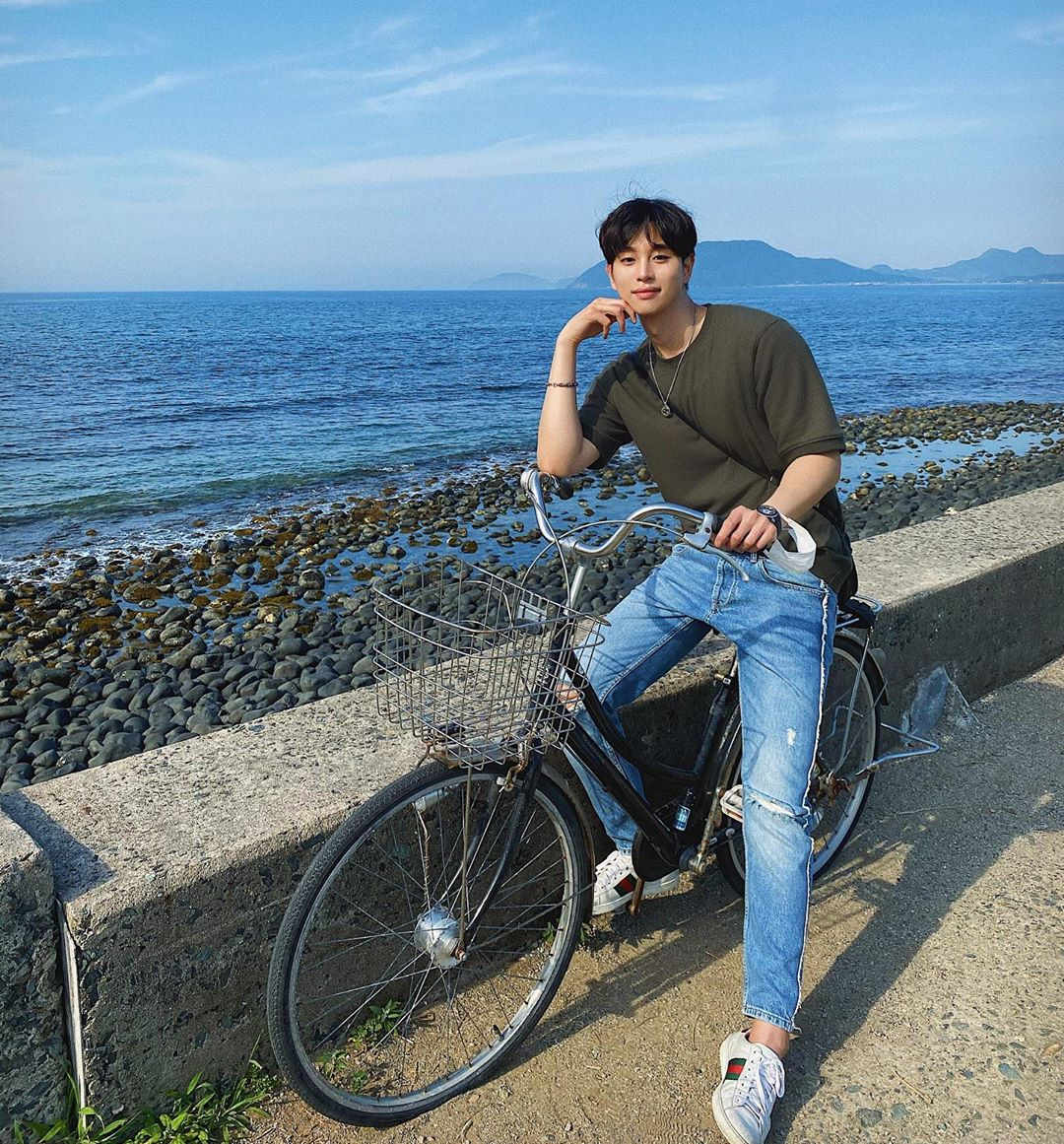 Make the photoshoot as natural as possible. If you are not yet ready to ride a bicycle, you can sit on one just to take pictures without moving. To achieve a beautiful natural shot, get a bike in a balanced posture and sit on it. To make it more realistic, place your legs on the pedals.
Messy Pose
For a difference, try a messy posture for your social media audience. Believe us when we say that the pose will look great on your Instagram profile photo. Don't grin as you stare intently at the camera with a ruffled haircut. Also, attempt to photograph in front of a dark background.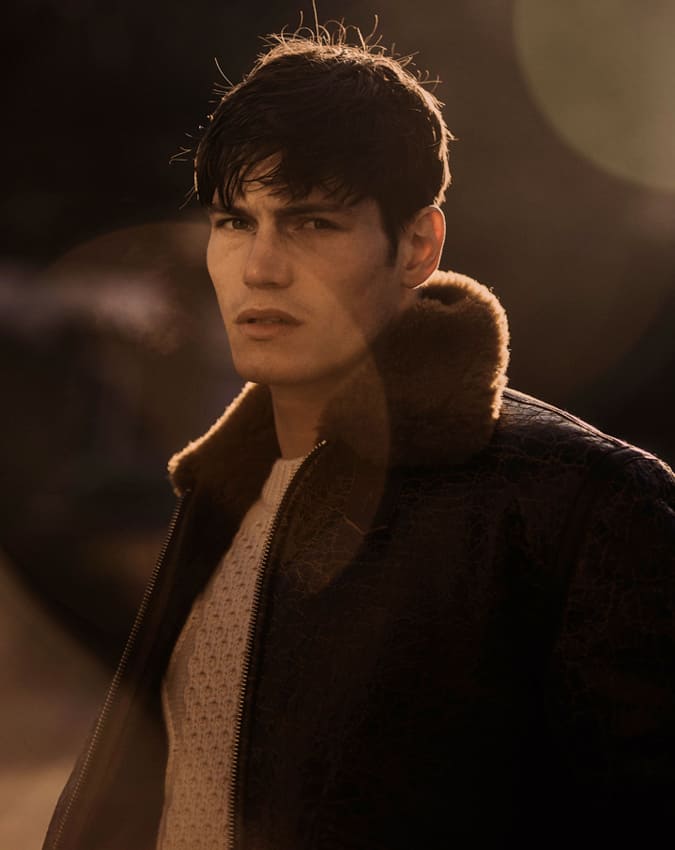 Use a filter to achieve a dark backdrop if the background wasn't dark when you took the picture. After completing all of this, take one of your most outstanding self-portraits. After that, you'll agree that messy poses aren't all that messy.