A Little Birdie Told Us 30 Golf Pros Have Equally Impressive Gals
By Peace L May 9, 2022
---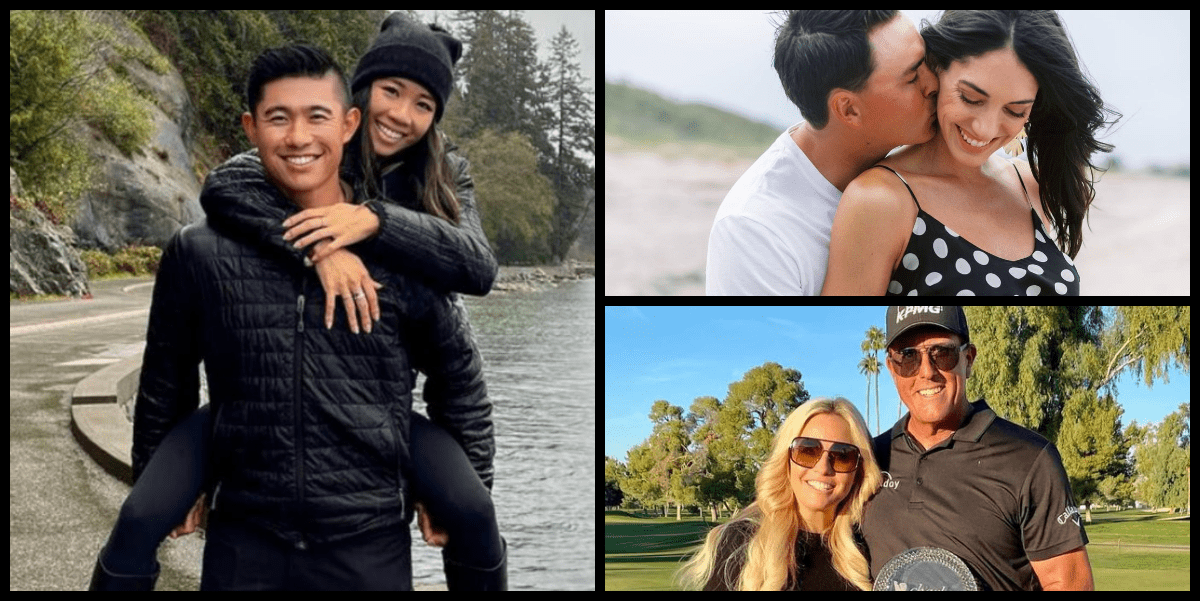 When we think of sports, we tend to default to basketball, soccer, hockey, baseball, etc. But you shouldn't forget to include golf on your list! With so many legends, golf is on par (get it?) with other major sports. And with a long history, originating in Scotland in the 15th century, it's no surprise that golf is a popular sport where many skilled professionals have made their name. Of course, it's not just the player who makes the game great. As the saying goes, "behind every great man there's a great woman," and we can't ignore the women who support their husbands and boyfriends while they're out on the green. Don't go anywhere as we give a little peek into the lives of these amazing women.
Tori Slater
The Florida State breed and 3-time PGA tour winner, Daniel Berger is happily dating the beautiful Victoria "Tori" Slater. After having a downslide for some seasons he's finally making a comeback and what a joy to see Tori at his side.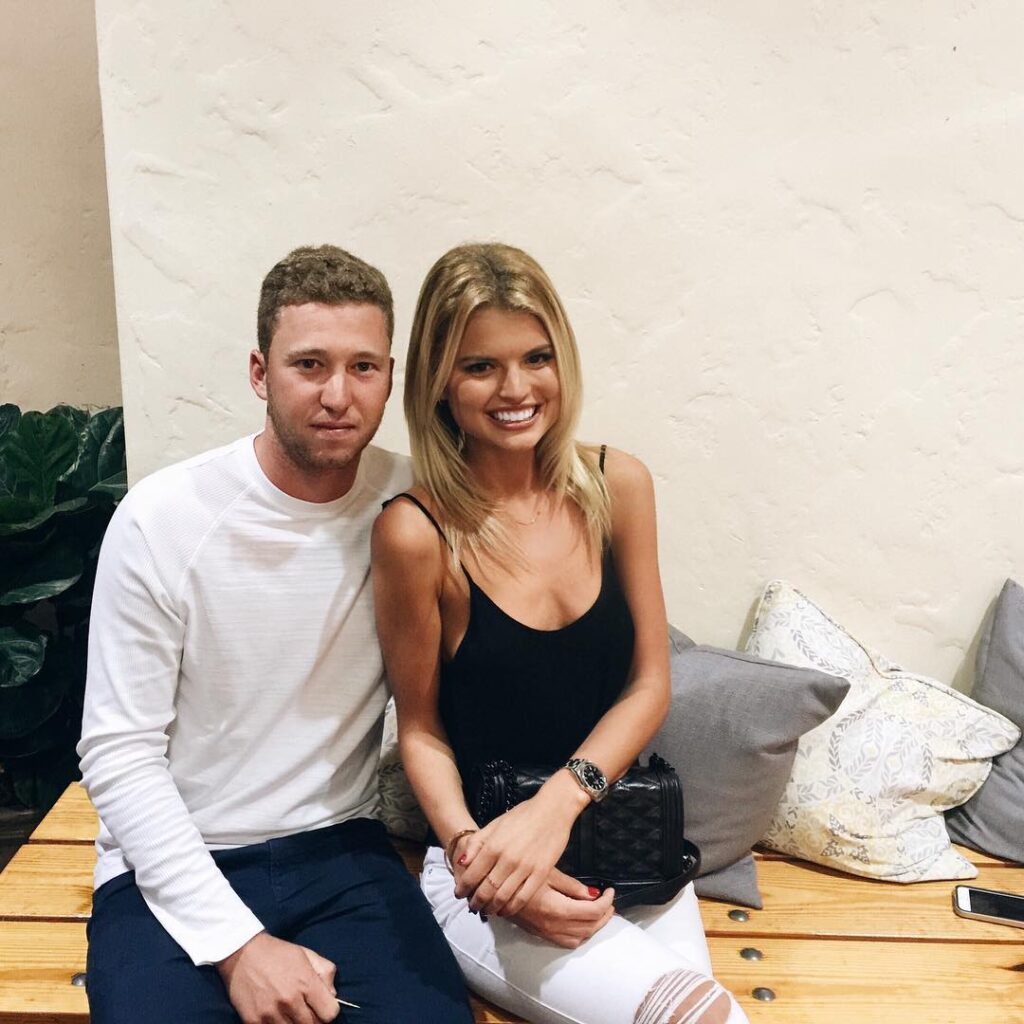 Tori Slater got her degree in marketing from Florida Atlantic Unviersity. When she's not cheering on her boyfriend, or filling in as a caddy, Tori makes has a career as a realtor in Florida. But, most importantly, she's a lover of golf! She certainly found her missing half in Daniel Berger.
Kelley Cahill
Kelley Cahill became Kelley Rahm when she married Jon Rahm Rodriguez in 2019. The Spanish professional golfer who became world number 1 after winning the Memorial Tournament in July 2020 seems to also be the number one man in the heart of Kelley Cahill. The two met at Arizona State University, where they both attended.
This beautiful couple has been happily married since 2019, and they were blessed with a son Kepa who was born around November 2020, a week before the Masters. Perfect timing, otherwise he would have missed the game! But before all this, Kelley was a javelin thrower and a capable tennis player at Arizona State University. What a sports match!
Erica Herman
Where do we start? Eldrick Tont Woods, famously known as Tiger Woods, is a golf legend. He holds stack loads of golf records and currently, he's tied for first in a stint of his PGA Tour wins, but his personal life leaves room for controversy. His girlfriend on the other hand seems to have stability in his life.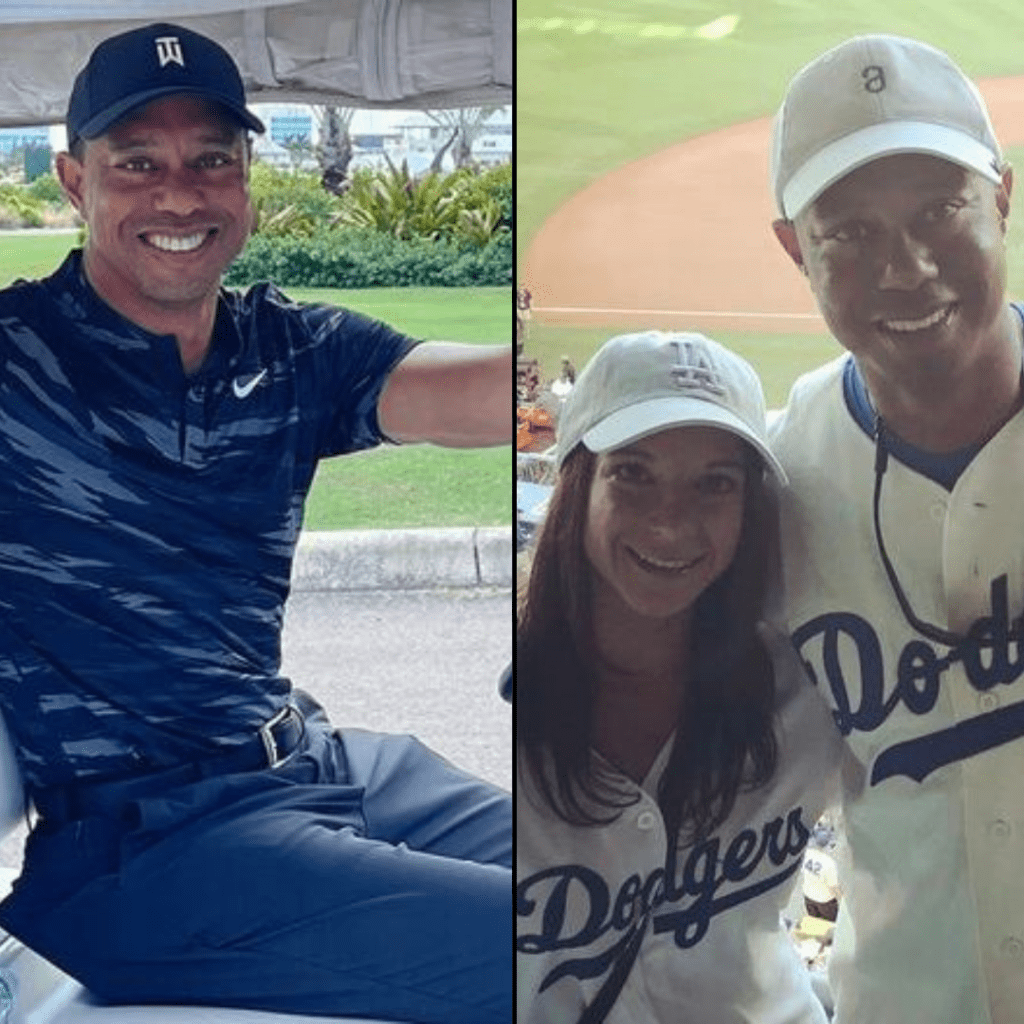 The Florida native and Tiger made their relationship known officially at the Presidents Cup, in September 2017. She has been by Tiger's side since their announcement at major events, competitions, and even when he was injured. She is close to Tiger's kids, Charlie and Sam from his previous marriage to Elin Nordegren, Tiger's ex-wife.
Jena Sims
American actress Jena Sims has a new role as the fiancée of Brooks Koekpa. Brooks is the 5th player in golf's history to win both the US Open and USPGA Championship in the same year, in October 2018. After four years of dating then Brooks finally took the bold step to propose to Jena in April 2021.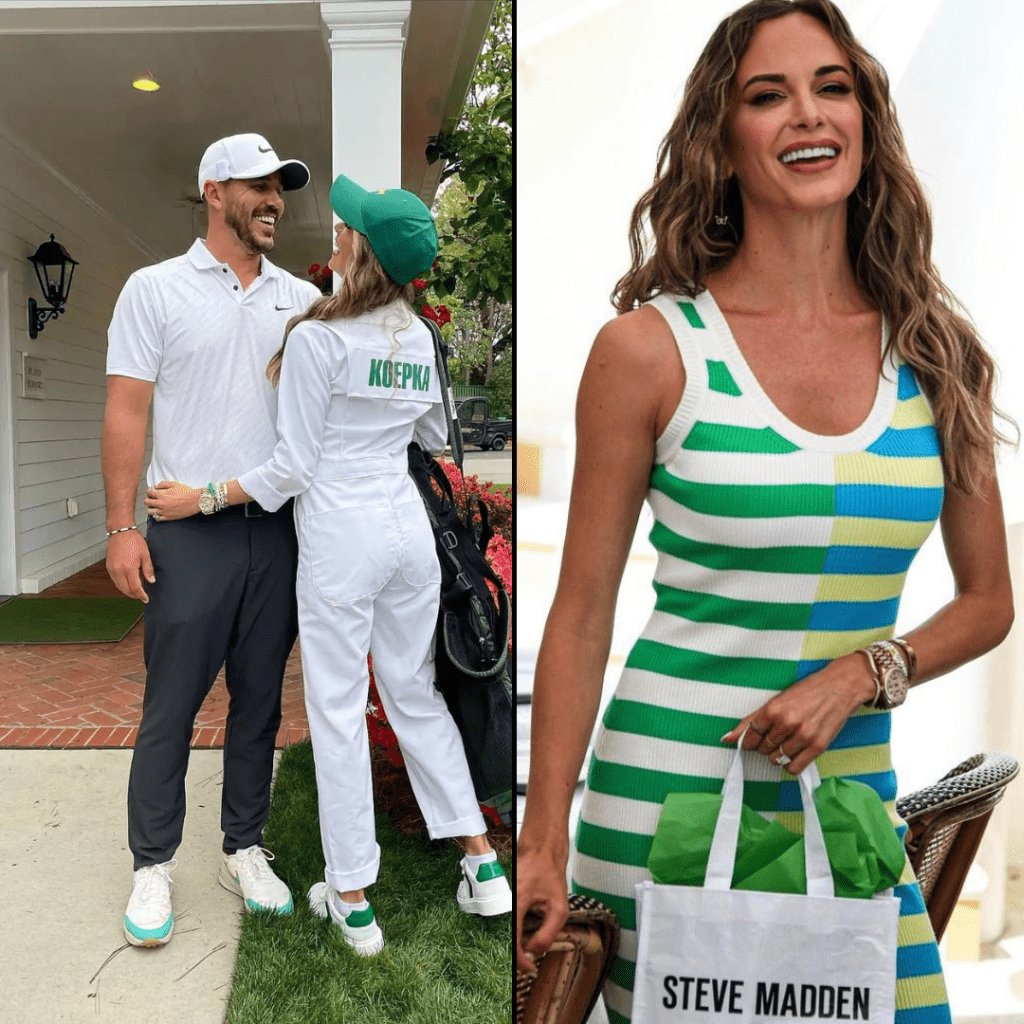 Jena Sims has been in a couple of movies, such as Attack of the 50 Foot Cheerleader. She won the Miss Georgia Teen USA in 2007. She also runs a non-profit organization called Pageant of Hope, which aims at hosting beauty pageants for children with cancer. To top it off, she has a presence online as an influencer.
Paulina Gretzky
Paulina is the daughter of Canadian Ice Hockey legend Wayne Gretzky. She won the heart of golf legend, Dustin Johnson, who is the third person to hold the world's number one position for a significant period of time after Tiger Woods and Greg Norman.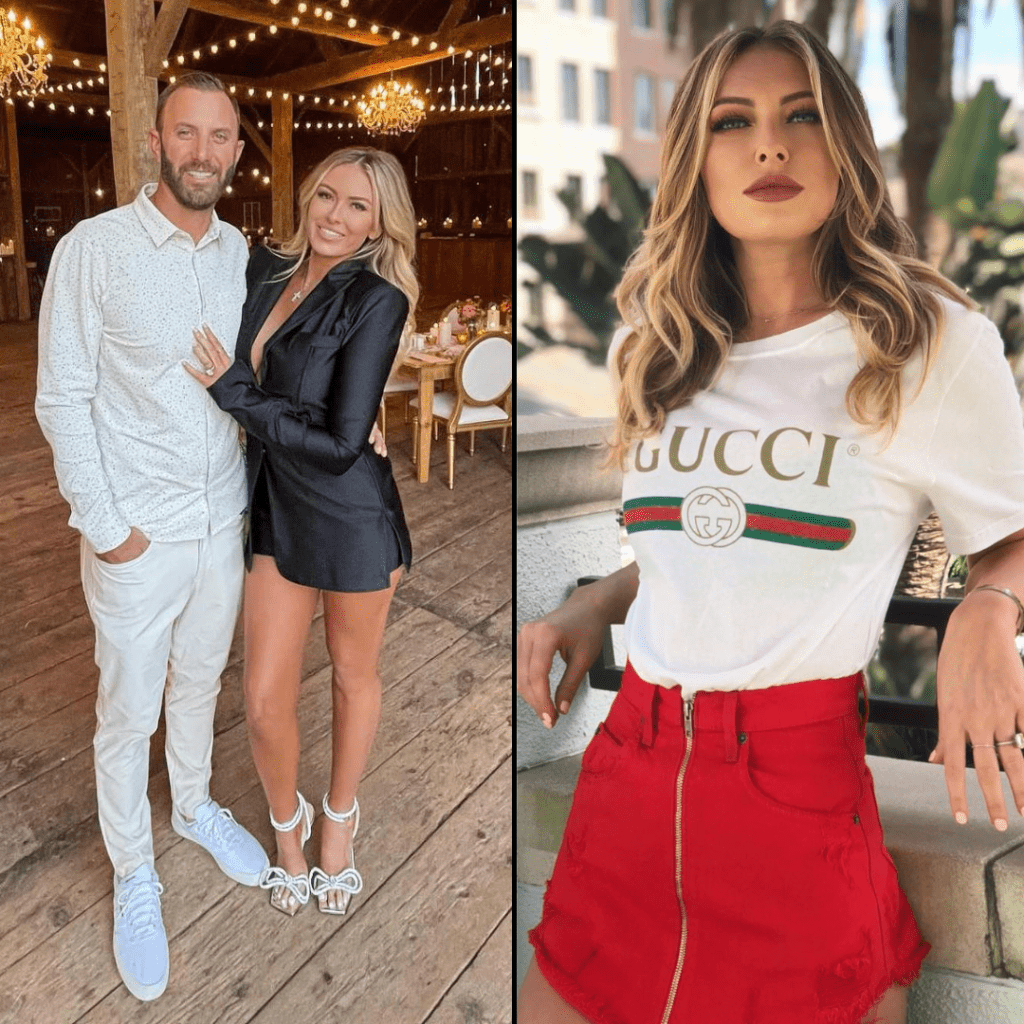 Paulina was born in Los Angeles, California. She is a singer, actress, and model. They are blessed with two sons — Tatum Johnson (born 2015) and River Jones (born 2017). They began dating in 2012, but finally made it official in April 2022.
Ellie Day
Winning the 2015 PGA Championship in September, the Australian professional golfer, Jason Day rose in the ranks and became a former world number one. He scored a record of 20 strokes at the 2015 PGA Championship. He met his wife when he was only 17. Eventually, eventually got married in 2009.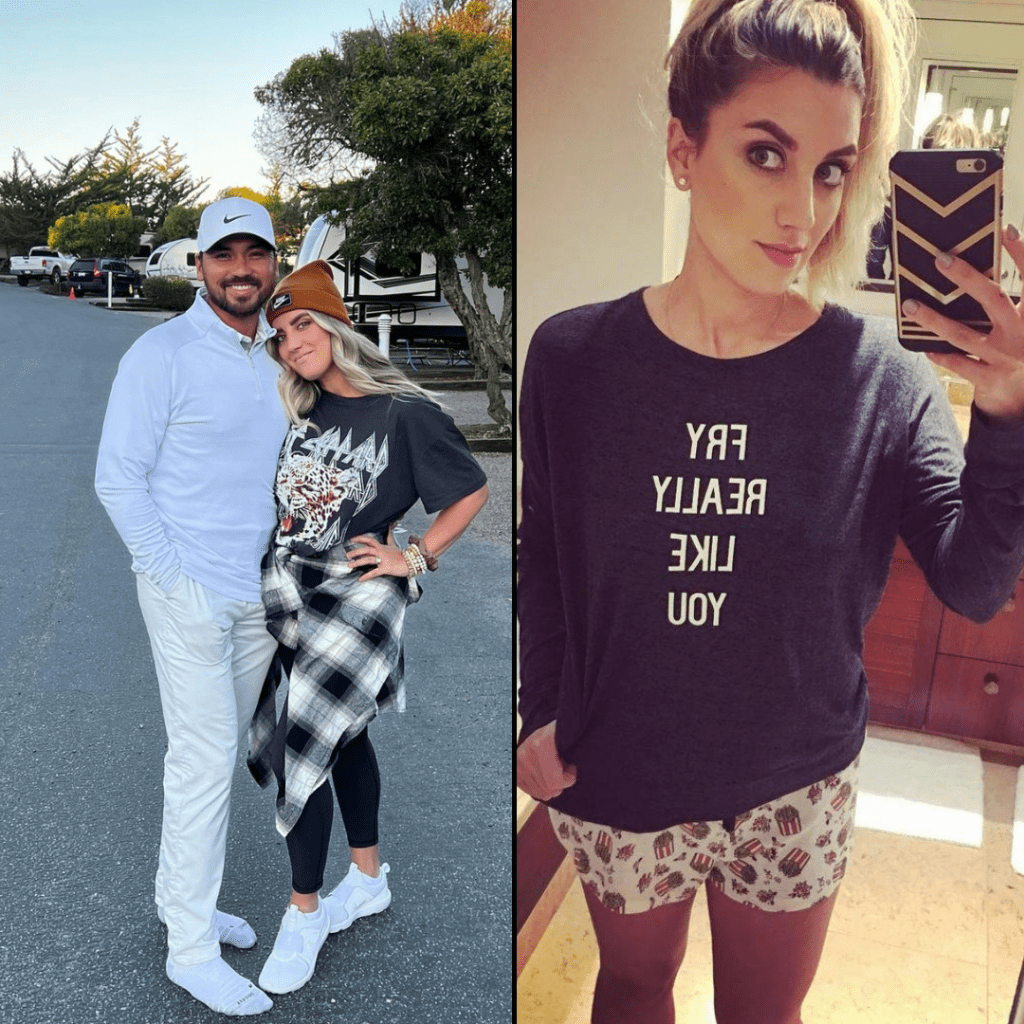 They have four children — three boys and a girl, with the last boy arriving in 2021. Outside supporting her husband on the field, she's the president of the foundation called Brighter Days Foundation. It strives to meet the basic needs and support child-serving organizations in Ohio.
Pollyanna Woodward
Although he had a previous failed marriage, English professional golfer Paul Casey didn't let the heartbreak stop him. Just as he chases his career, he went after the beautiful British presenter, singer, actress, and columnist; talk about the complete package! This couple got married in 2015 and are blessed with two children, named Lex and Astaria.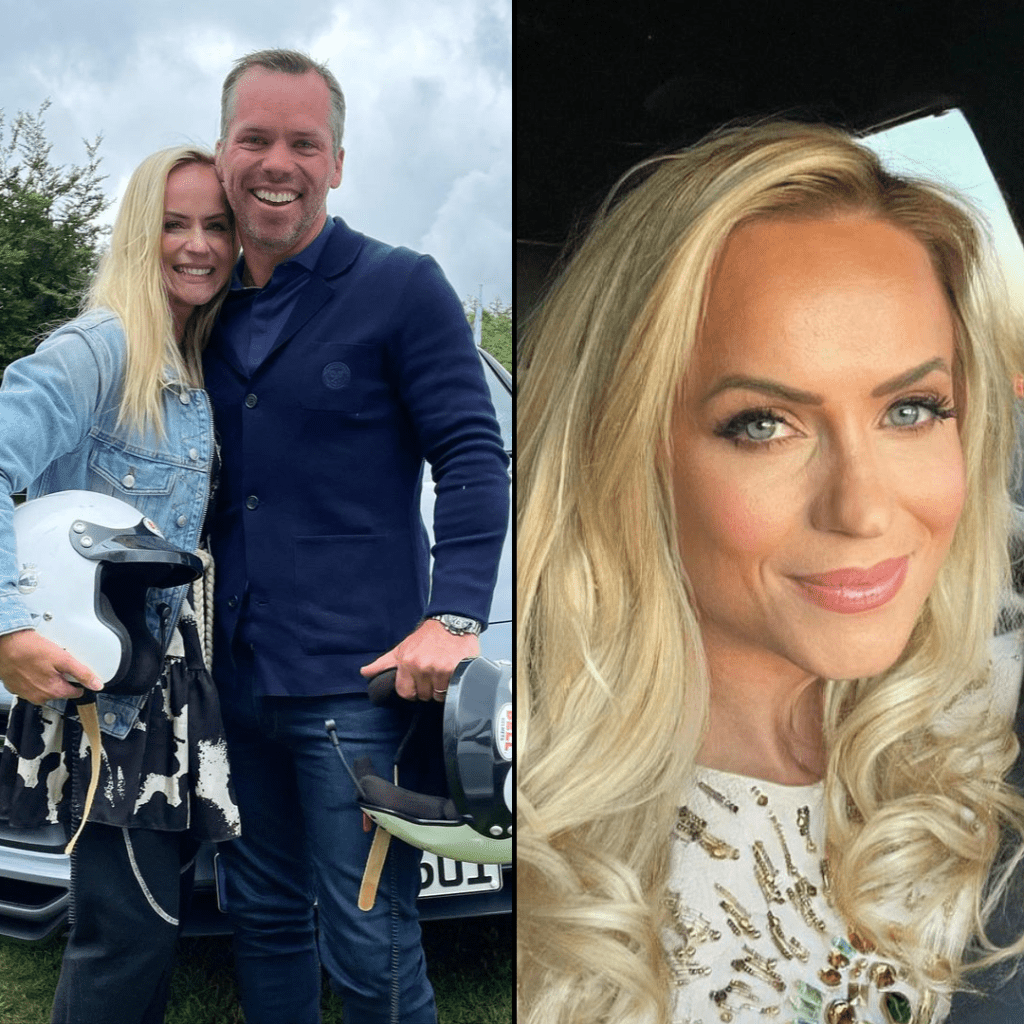 Having his all-time highest rank at third position in 2009, Paul has equivalently had a successful golf life. Though married to the popular TV presenter, Pollyanna, the couple lives a peaceful and quiet life in Arizona on a remote ranch.
Kim Lloyd
Arguably one of the biggest prospects on the PGA tour, Matthew Wolff won his first PGA tour in 2019 at the 3M open. He claimed two wins that year, with the second in the NCAA Division I individual championship at Oklahoma State University. And through all this, his biggest fan, supporter, and lover is Kim Lloyd.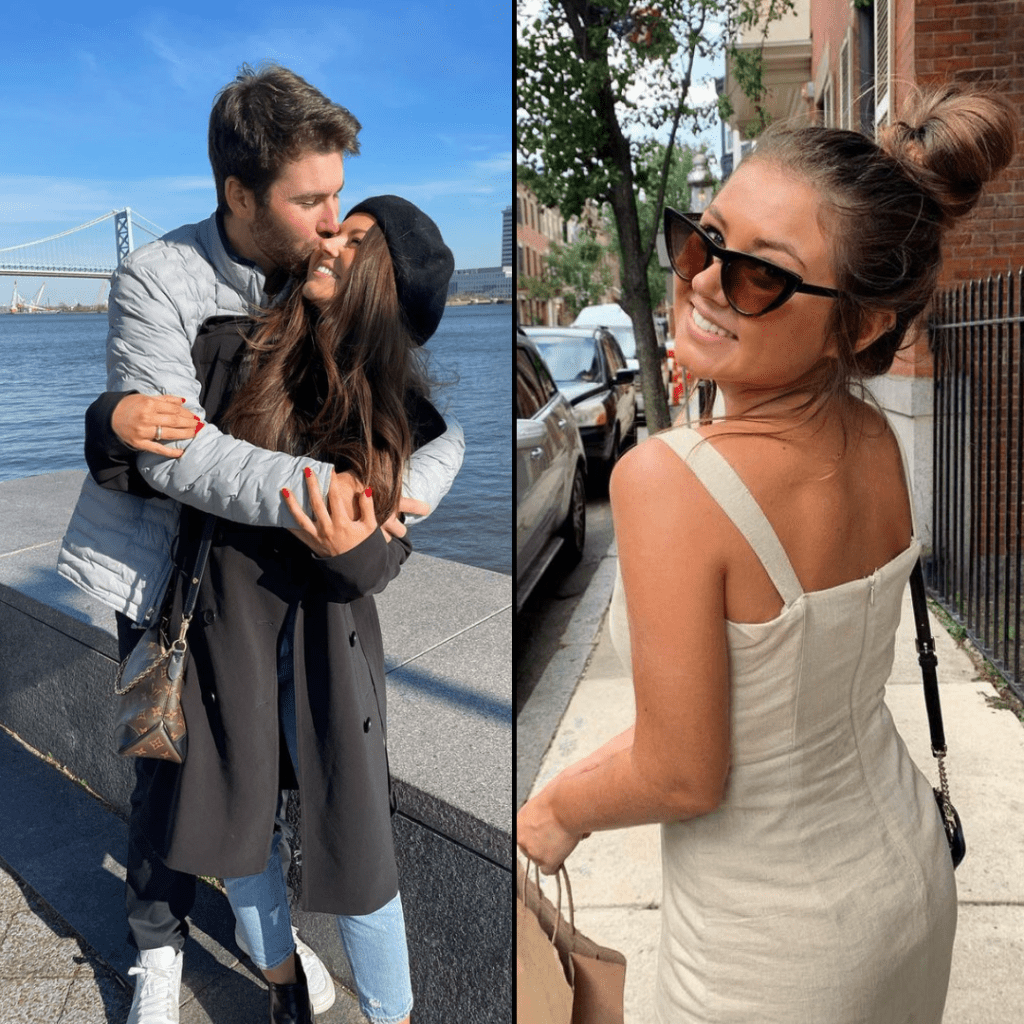 They both attended Oklahoma University, where she studied Economics and graduated in 2021 while Wolff worked his rank up on the PGA Tour. She's active on Instagram, where she posts about her life with Wolff regularly. She also tries to attend most of Wolff's games and be as supportive as she can.
Taylor Dowd Simpson
Webb Simpson rides the low tides compared to others in the game. One might think he's not successful but he has had his fair share of titles. Bagging his biggest win at the 2012 US Open and another title the 2018 Players Championship.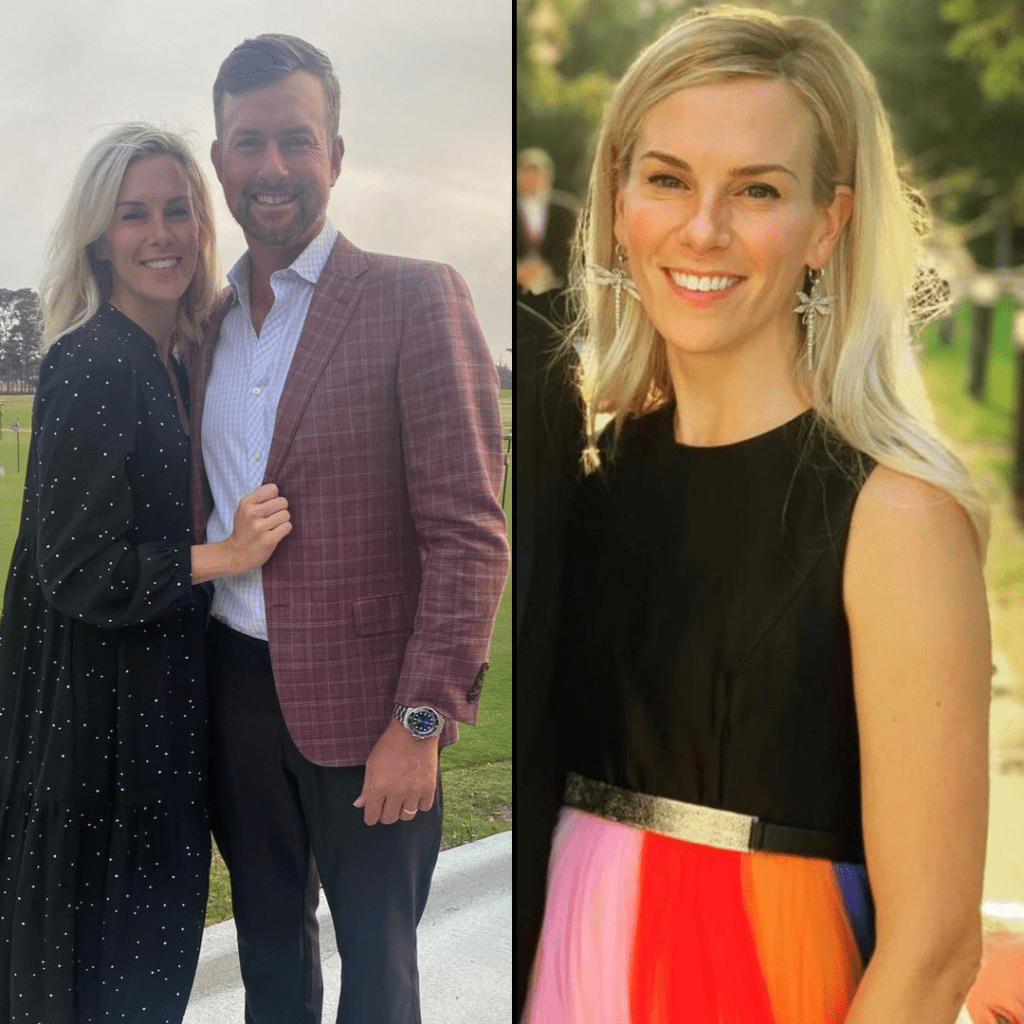 The fated meeting of these two happened at Wake Forest University. They dated throughout college and then separated for a while. They got back together and after 10 months, they tied the knot. Webb and Taylor have five children named Mercy, James, Willow, Wyndham, and Eden Bee.
Angela Akins
Angela has been a huge help to Sergio's life since they got engaged in 2017. We believe she played a positive role in him winning his first Major at the Masters that year. They eventually and officially married in July of the same year 2017. After 73 Major Championships with no success, 2017 was the year for him.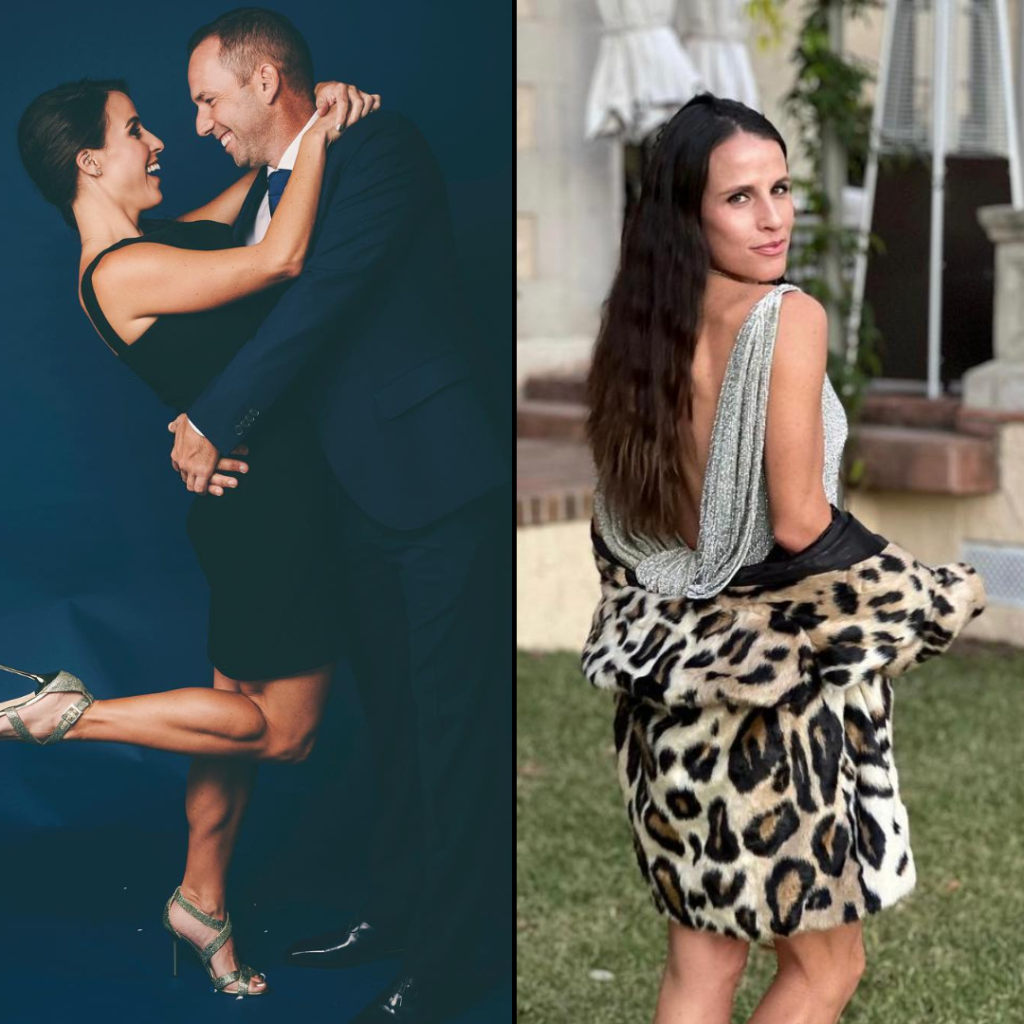 The couple has brought two children into this world, named Azalea and Enzo. It is fair to say their marriage has been striding blissfully over the years and we can see a positive approach from Sergio to the sport. There's nothing better than a supportive family to cheer you on through the wins and losses.
Erica Stoll
Erica has been helping her now-husband Rory McIlroy before they even started dating. Back in 2012, she was working with PGA during the Ryder Cup, a competition Rory was scheduled to play in. However, the pro mixed up his tee time and it was Ms. Stoll who saved the day and made sure he was at the match.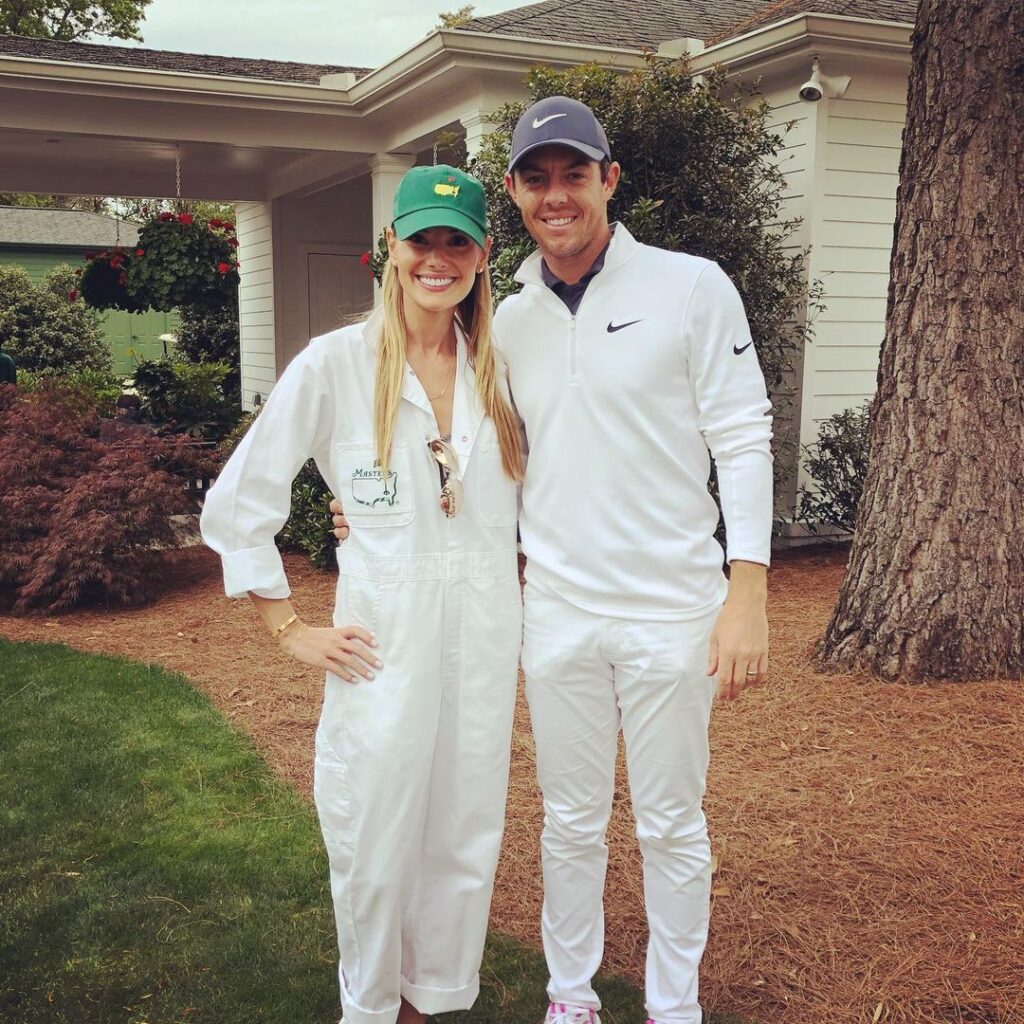 The couple married in 2017. The wedding was attended by notable stars, like Niall Horan from One Direction, and performances from Stevie Wonder and Ed Sheeran. Stoll follows her husband in tournaments as he competes around the world. August 31st, 2020, they announced the birth of their daughter Poppy Kennedy Mcllroy.
Allison Stokke
From a track and field athlete to a fitness model, Allison has built a reputation for herself. Unfortunately, her reputation includes a controversial photo that went viral all over the internet when she was 17 years. This almost made her fall into depression as she wasn't used to the fame. But now it's a different beautiful story.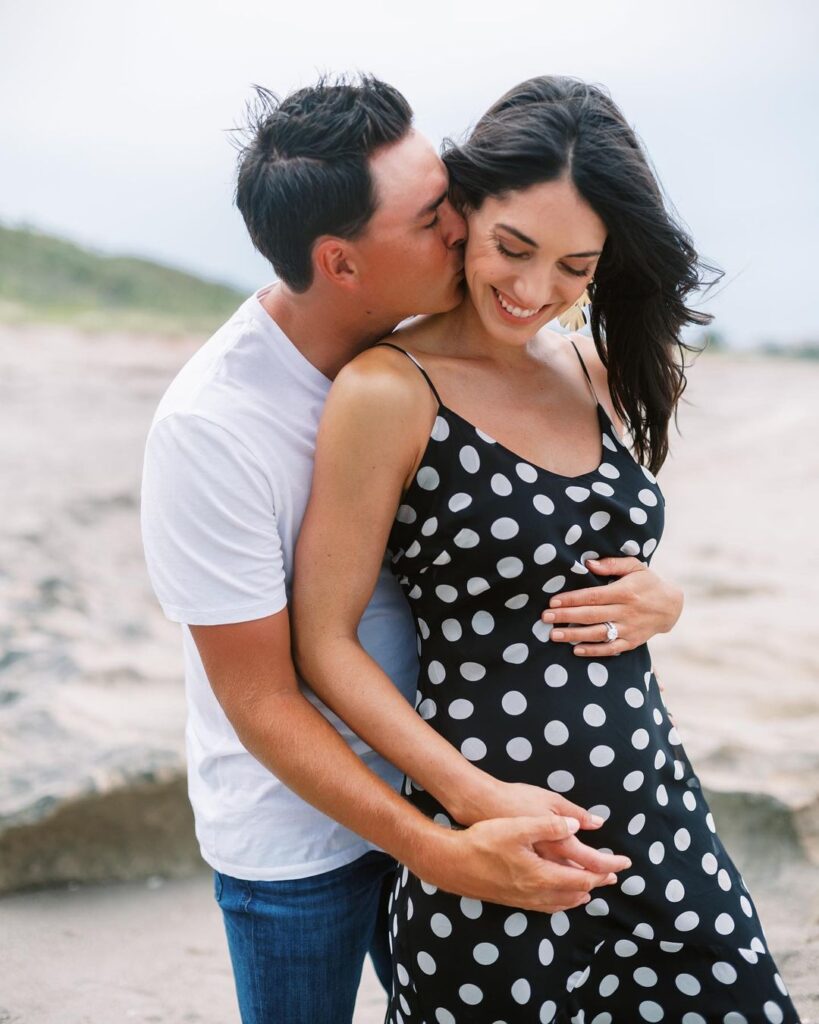 She started dating Rickie Fowler back in April 2017. Rickie, one of the best in the world of golf, having nine professional wins to his name, with five times on PGA Tour, was often accompanied by Allison. In June 2018 they got engaged and a year later in October 2019, they tied the knot.
Ashley Perez
Golfer Patrick Anthony Perez turned Pro in 1997, and he's been on a roll ever since. His top ranking was back in 2018 when he held the 16th spot. But, his real win is his wife Ashley Perez, whom he married back in 2015.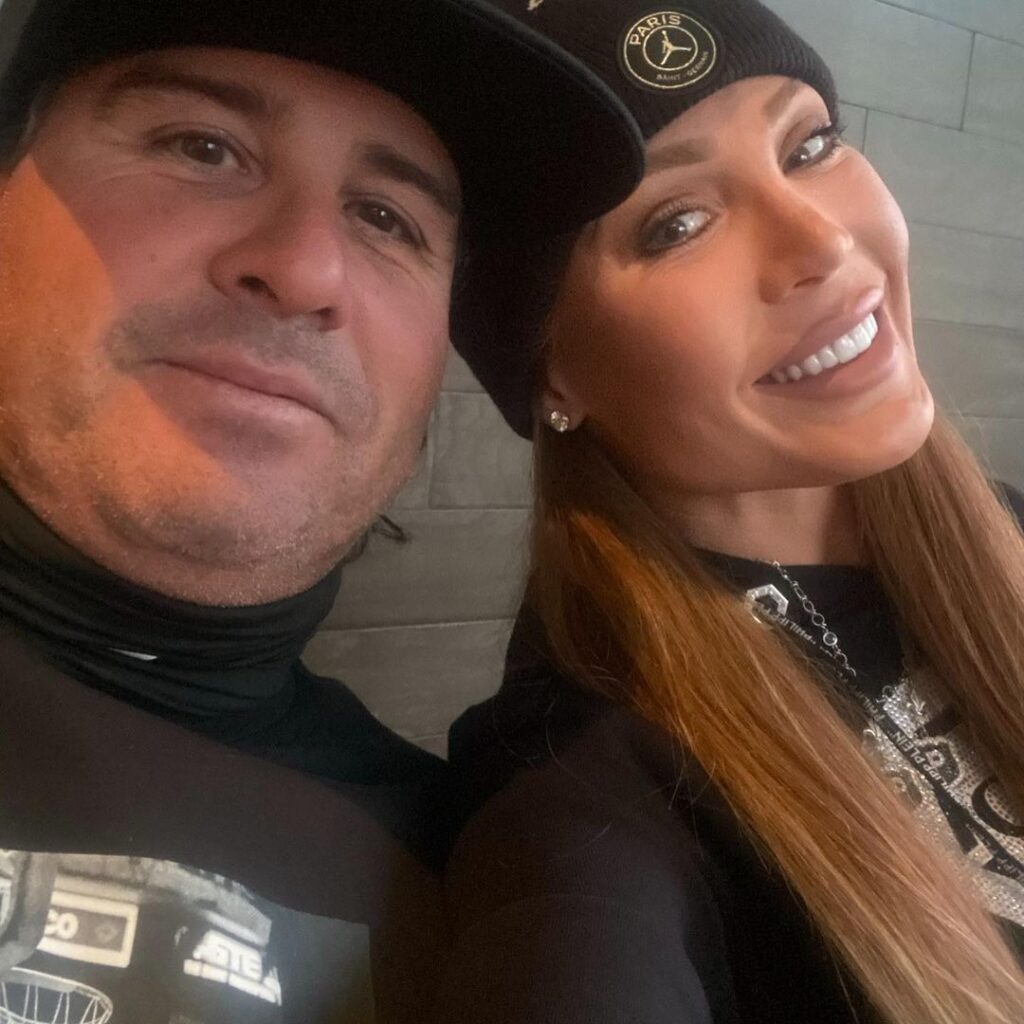 Ashley keeps her private life, well, private. And we respect her for that. However, what she has let slip is only wholesome content. The two had a daughter in 2018; baby Piper Perez. Along with Ashley's Pomeranian named Cookie, they make an adorable bunch to cheer on Pat!
Julie Crenshaw
Though he may be retired, his legacy speaks for itself. Ben Crenshaw has won 19 events, with the PGA Tour included. He also bagged two major championships to his name; the Masters Tournament in 1984 and 1995. But the most notable moment in his carreer was his marriage to Julie, his second wife, in 1985.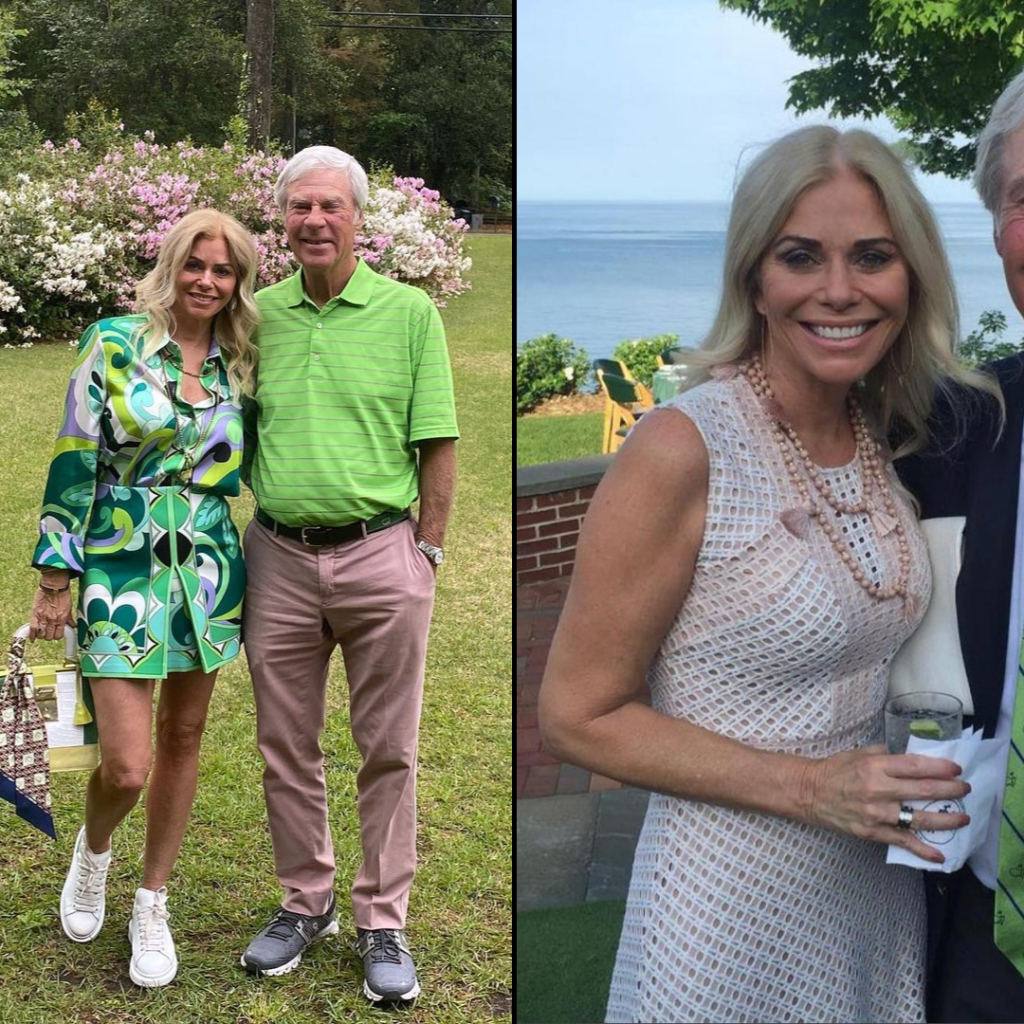 Gentle Ben has really found himself a gem and her likewise. They have three children named, Anna Riley Crenshaw, Katherine Vail Crenshaw, and Claire Susan Crenshaw. Even after 36 years of marriage, the two are still anchored in love with each other even after all this time.
Chelsea Gates
Chelsea made a name for herself before marrying Peter Uihlein. Now retired, she previously worked as a sports correspondent for NBC Radio, ESPN Radio, Action News Jax, and many other sports channels. Clearly, her love of sports didn't start when she met her other half.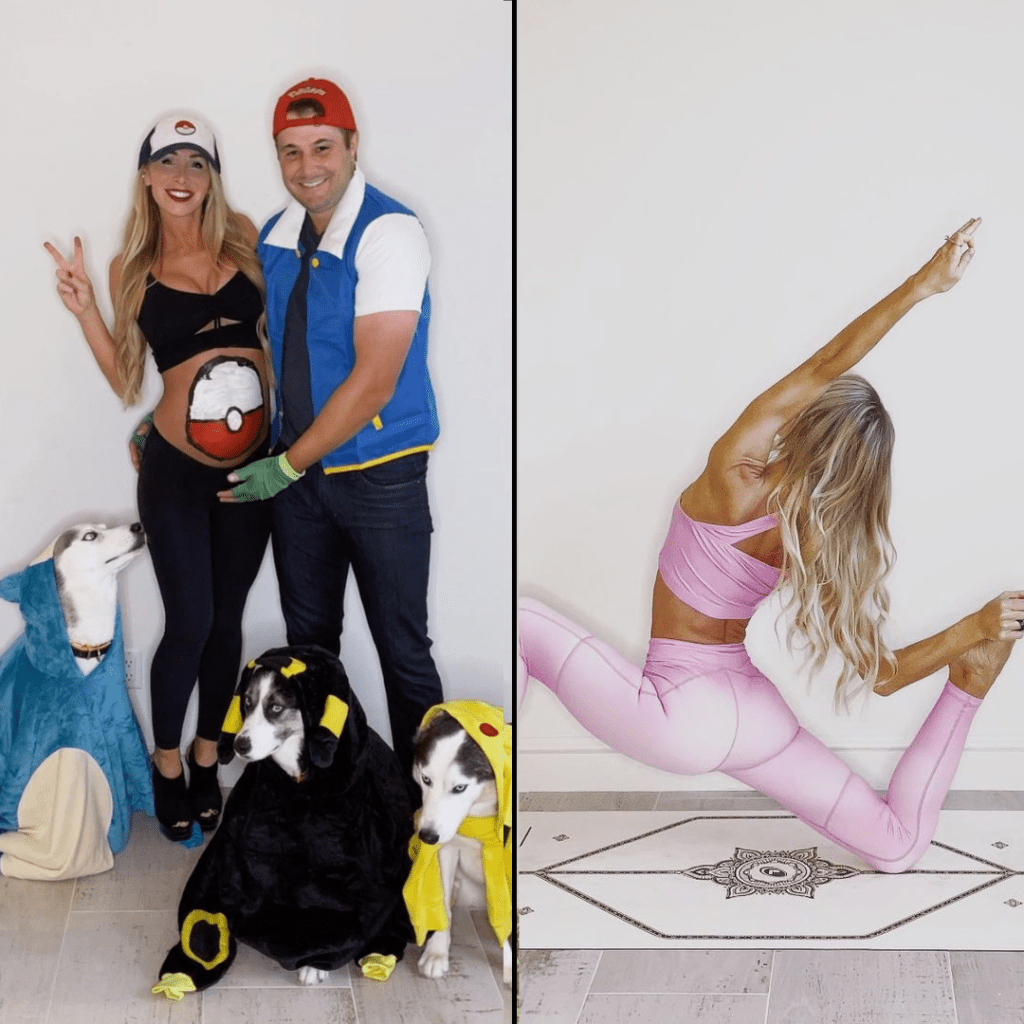 The couple got married way back in 2019 and it has been a glorious run since then for them. Aside from supporting her husband from the sidelines, Chelsea has a passion for yoga and she does it beautifully well. She and her husband always feed their followers on Instagram, there's never a dull moment for them.
Jilian Bradley
Keegan Bradley made a name for himself when he won during his debut in the majors, becoming one of only six to do so. In 2011, he was named PGA Tour Rookie of the Year. He ranked in the top 10 best players back in 2013.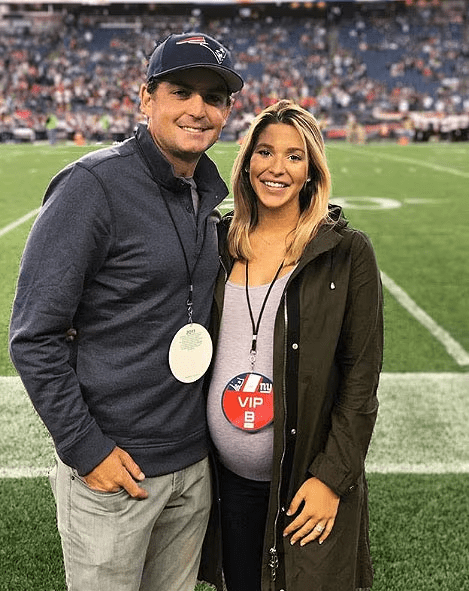 But, most importantly, his greatest cheerleader is his wife, Jilian. The pair began dating in 2012, and married four years later. Not long after they exchanged vows, they shared that the couple was soon expecting a child. Jilian and baby Logan can be found on the green supporting Keegan.
Nicole Curtright
Abraham Ancer went pro in 2013, and his most notable win was the 2018 Emirates Australian Open. But he made a name for himself in 2021 when he became the first player from Mexico to claim a victory in the World Golf Championship.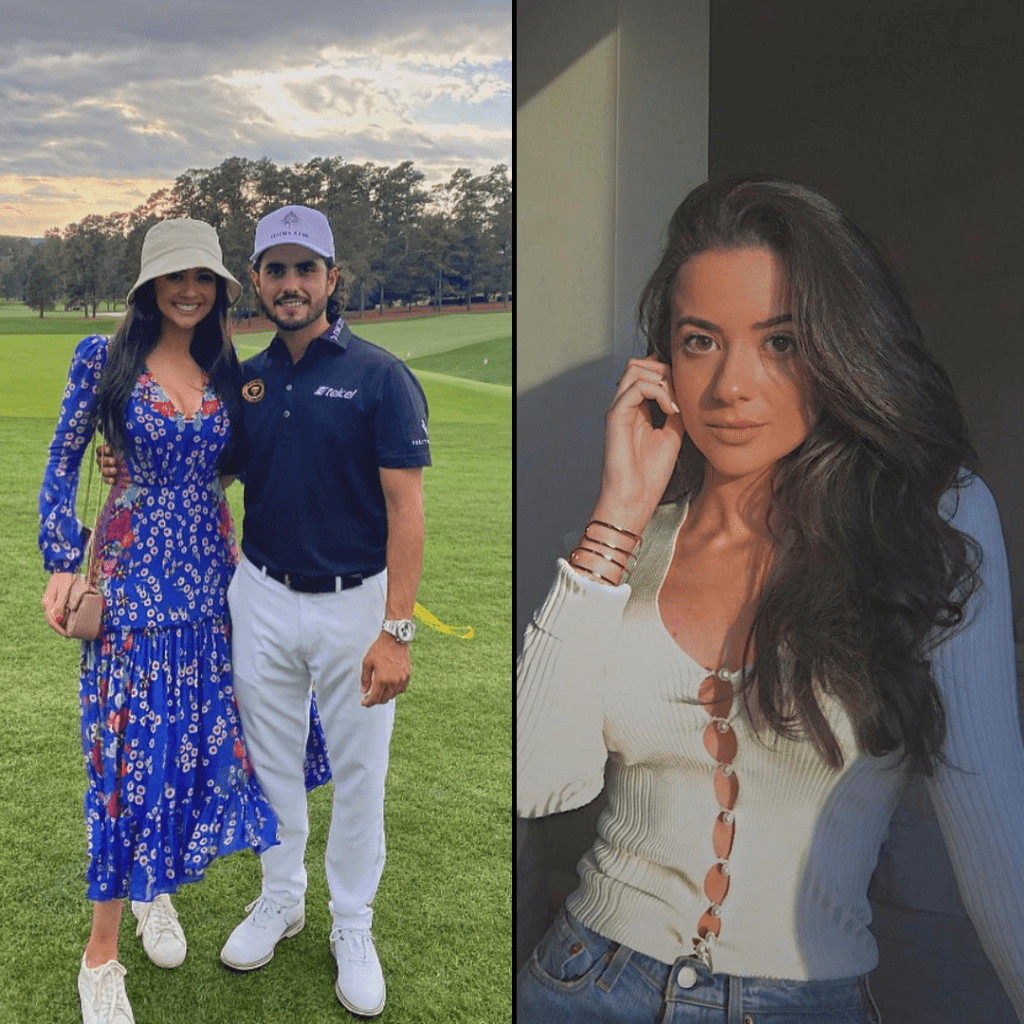 Ancer has been dating Porsche marketing director Nicole Curtright since 2019. Nicole keeps her private life to herself, letting Abraham's fans get glimpses into their lives through occasional posts on her social media where she shows her love and support for her boyfriend.
Helen Westwood
Lee Westwood is one of the most recognized golfers in the world and is among the few golfers who have recorded wins across five different continents: Europe, North America, Asia, Africa, and Oceania. In 2010, he beat out Tiger Woods' run as the number one golfer.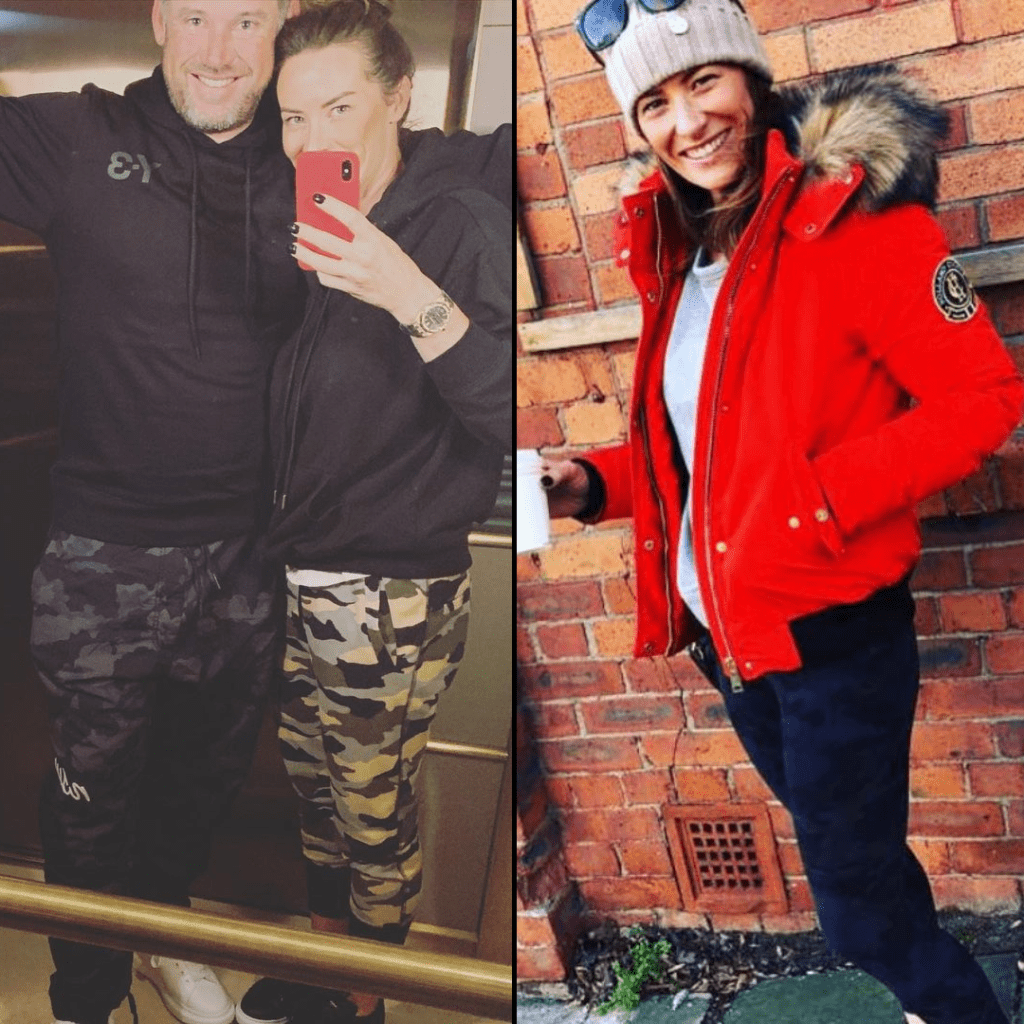 Before meeting her husband, Helen was a fitness instructor. She had a major carreer change in 2018, taking up the bag and becoming her husband's golf caddy. Her support on the green helped earn him a title later that year. She's been working alongside him ever since. What a cute couple!
Amy Mickelson
Amy married one of the most successful golfers of all time, Phil Mickelson, in 1996. Winning his 2021 PGA Championship at 50 years, Phil became the oldest major championship winner in the history of golf. Like other marriages, theirs hasn't been a smooth ride through the years, but they're still a fantastic team.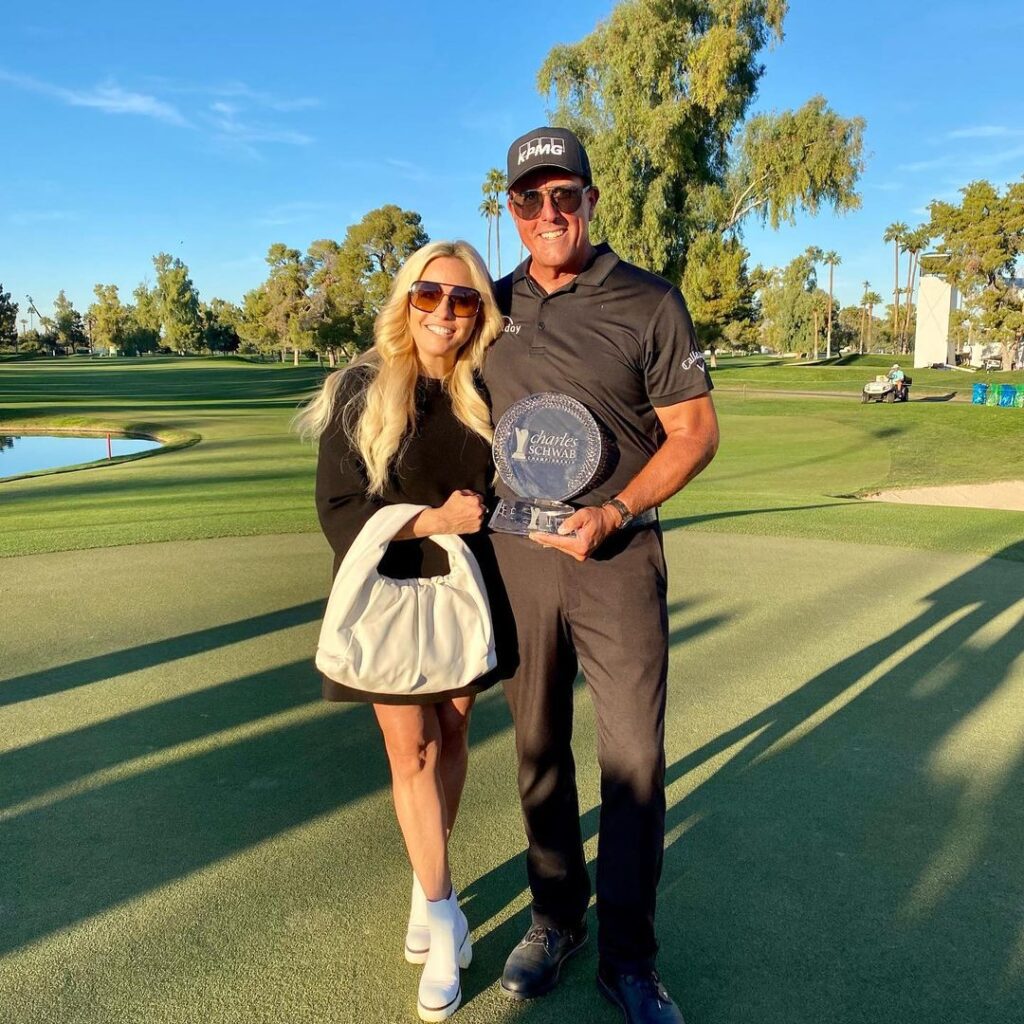 Phil put his career on hold in 2009 when Amy was diagnosed iwth breast cancer. After a hard, 11 month-long battle, Amy came out victorious. Now she is immensely contributing to fundraising for breast cancer research, when she's not on the sideline cheering her man on.
Diane Donald
Luke Campbell Donald earned the title of World's Number One in 2011. Although he is from England, he plays mainly in the US-based PGA Tour. He attended Northwestern University, where he met his future wife Diane Antonopoulos. The two married in 2007.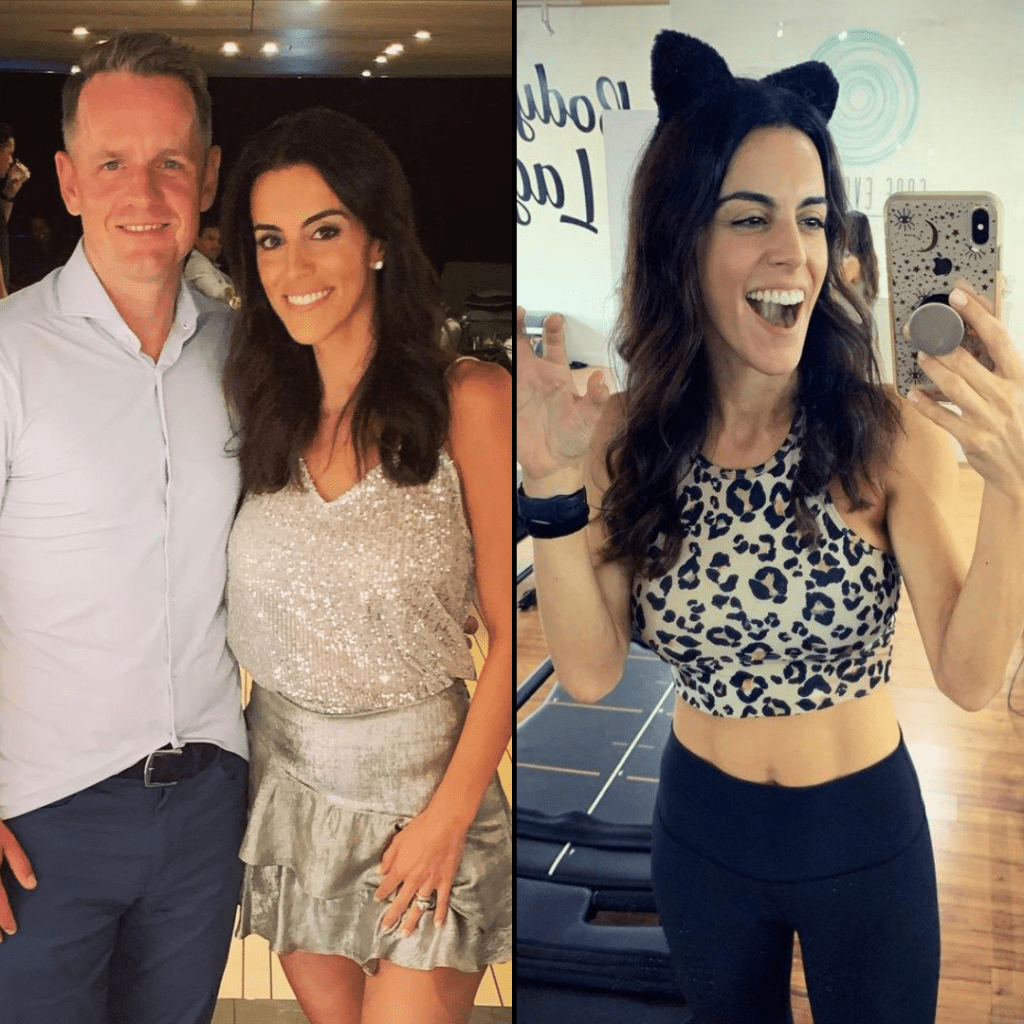 While Luke was at Unviersity for golf, Diane was studying psychology. Since they tied the knot in 2007, the two have brought three daughters into the wrold: Sophia, Elle, and Georgina. Despite his publicity, the Donalds lead a private life in their houses in Illinois and Florida.
Kandi Harris
Hunter Mahan has a literal cheerleader backing him up. In 2011, he married Kandi Harris, a former cheerleader for the Dallas Cowboys. Now, she's moved from football to golf and is cheering on her husband through his wins and losses.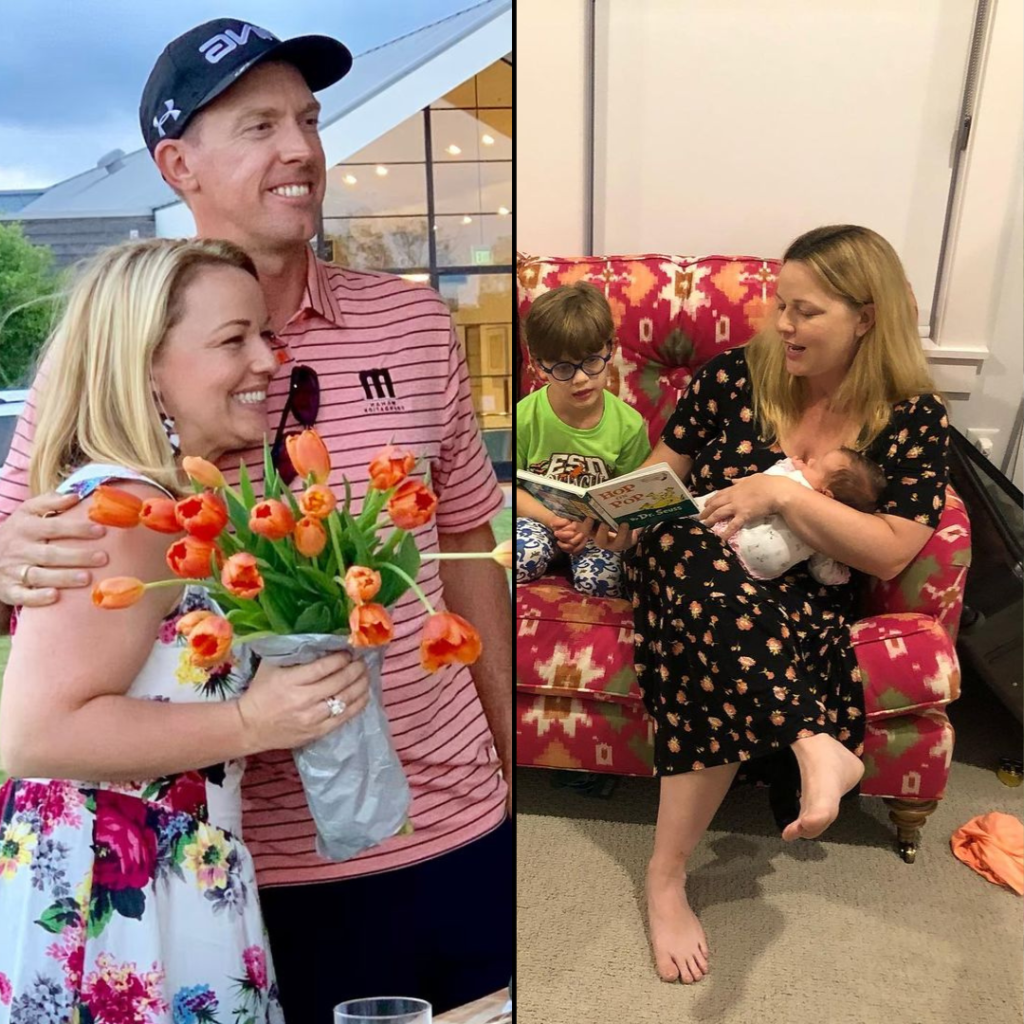 This beautiful couple met on a blind date and decided that they were meant for each other. Hunter proposed to Kandi before the 2010 U.S Open Championship California. The couple said "I do" in 2011 and have a daughter to be thankful for.
Wendy Honner
Winning the European Tour's Irish Open as an amateur in 2009 must have been an overwhelming feeling of joy and success for the Irish professional golfer Shane Lowry. But his successful journey didn't stop there. He became famous for bagging the 2019 Open Championship, but before that, he also won the 2015 WGC-Bridgestone Invitational.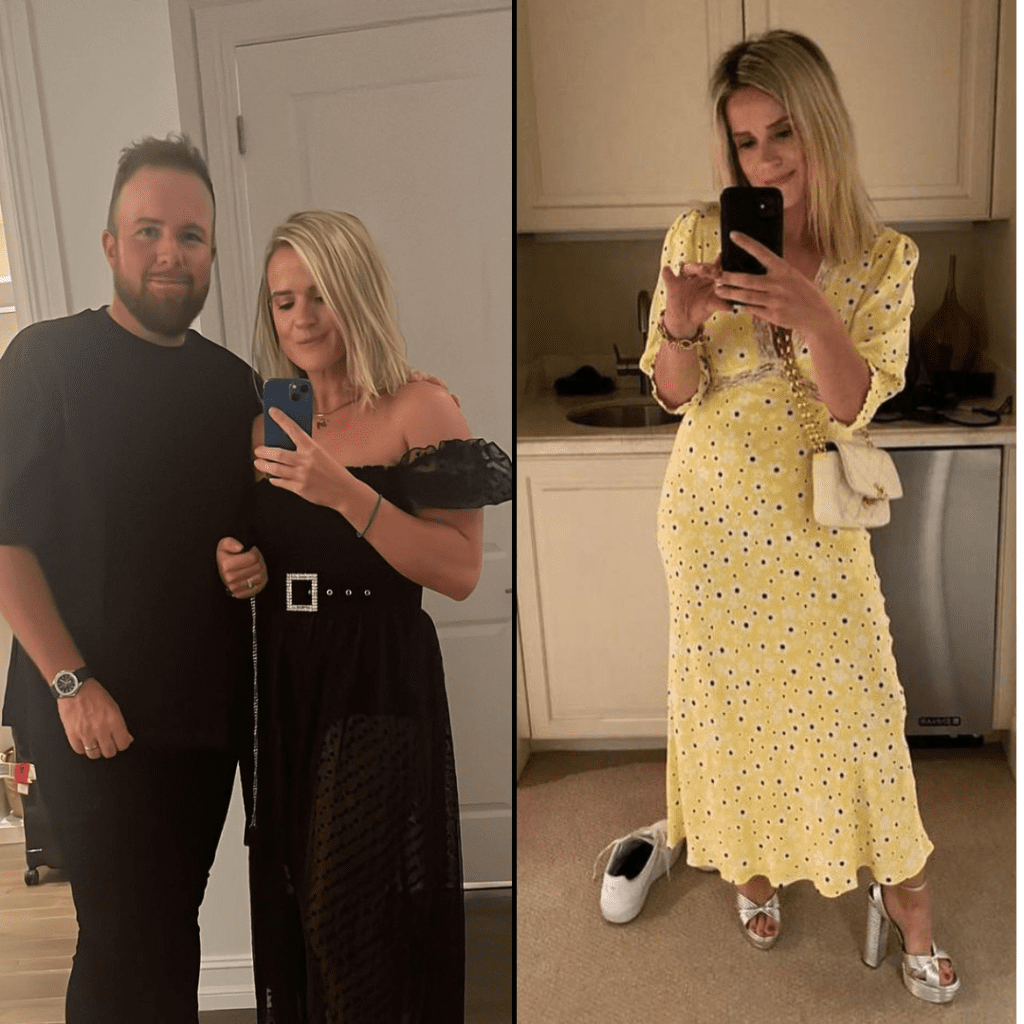 Along all these strings of success, his wife Wendy Honner, by him for support. They met on a random night out in 2012; in 2014 the amateur golfer knew he had to take that bold step to propose to the love of his life. They got married in 2016 and have since had two daughters, Iris and Ivy.
Maria Ochoa Mora
Four-time PGA Tour winner Camilo Villegas has more to brag about than just his golfing prowess. In 2014, he married fitness coach Maria Ochoa Mora. Sadly, their marriage has had one of the toughest challenges any couple could face: the loss of their daughter, Mia.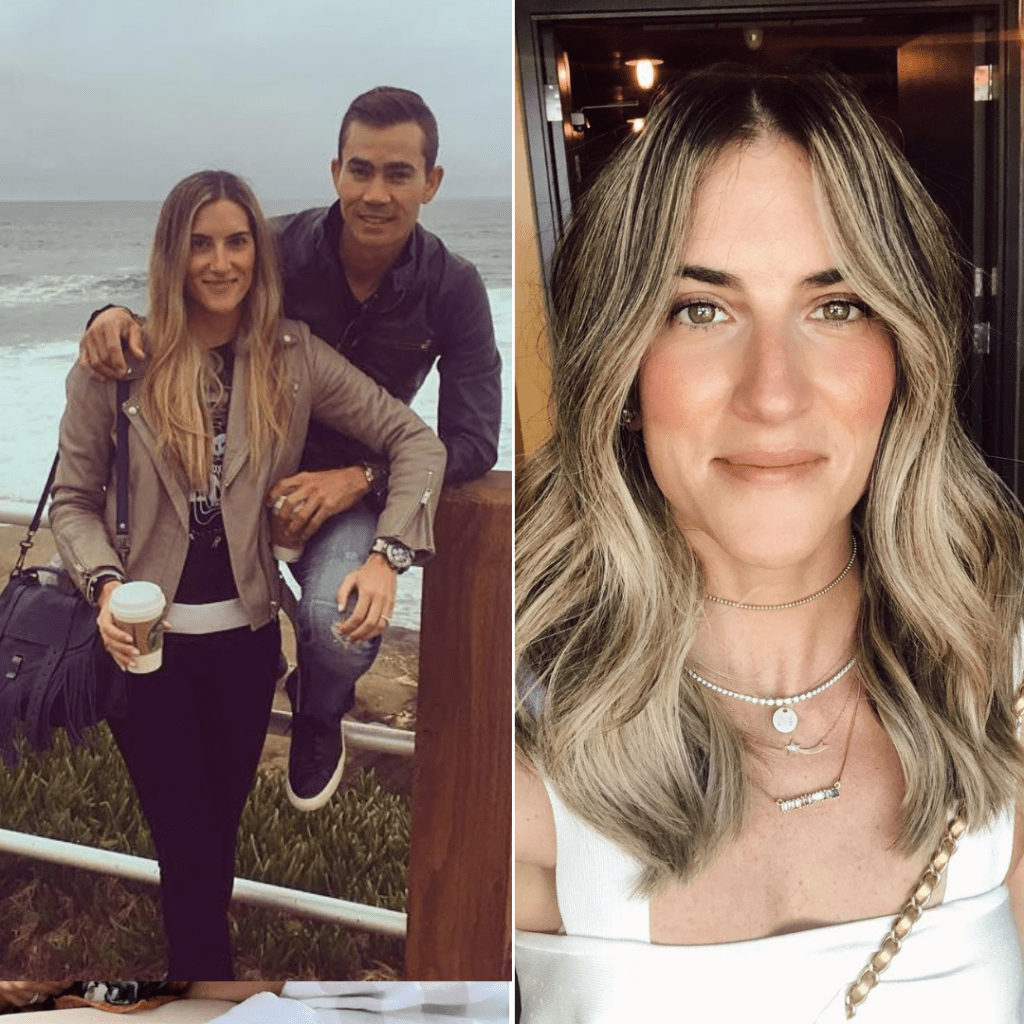 After the loss of their daughter, Maria started a nonprofit organization called Mia's Miracles Foundation. The purpose of this organization is to bring smiles to kids and families going through challenging times. It takes strength to do make it through such hardships, and having someone to lean on makes a world of a difference.
Anna Cladakis
John Daly is a pro with numerous titles to boast about. The PGA tour legend was the first player to average more than 300 yards per drive for a full season. His relationship status, however, it's as consistent. He was married four times before meeting his girlfriend Anna Cladakis.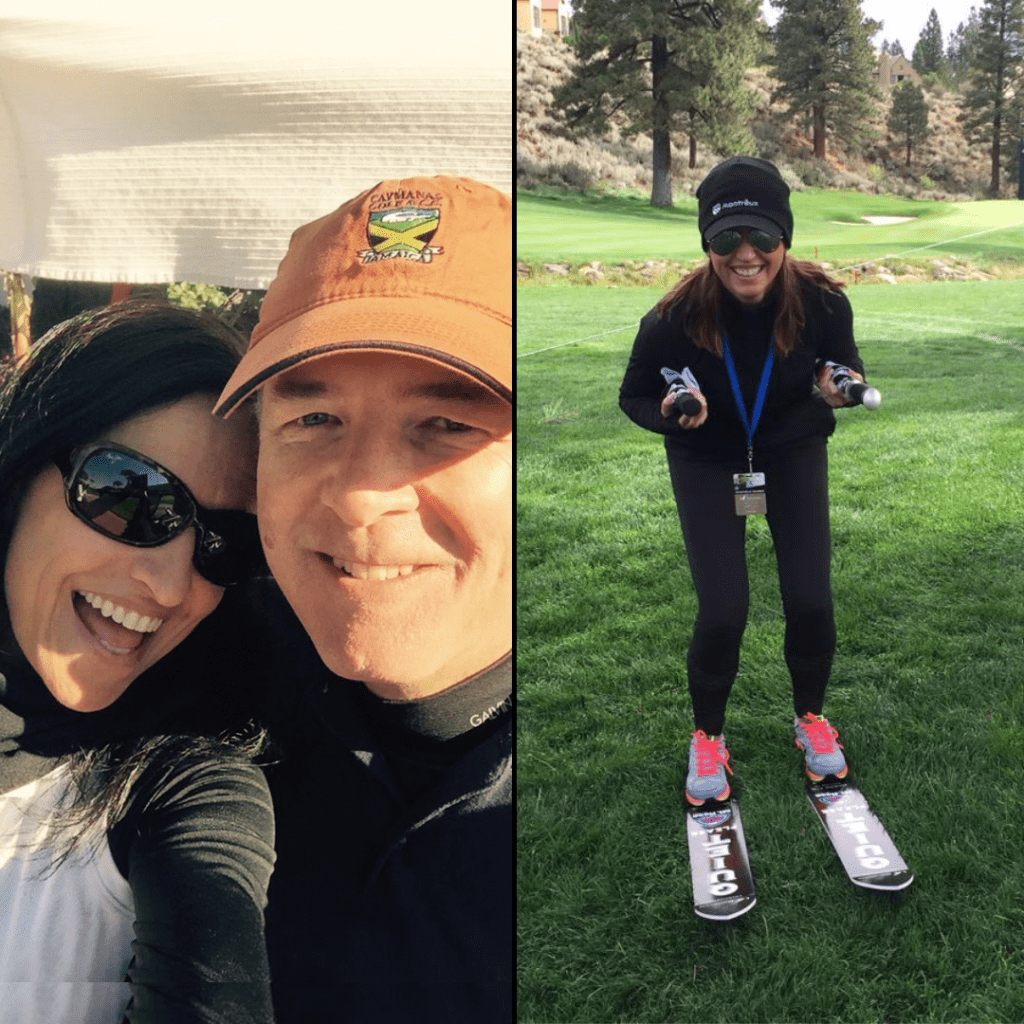 John and Anna kicked off by storm after they met way back in 2007 when she was working as a PR for Hooters. She has been also seen supporting John during practice, even acting as his caddy occasionally. It's been 7 years since their engagement, though that doesn't deter the loving relationship.
Katherine Zhu
Before playing golf, Katherine dabbled in tennis, thanks to her dad. But, as a teen, she took up golf, which is how she met her boyfriend Collin Morikawa. The American professional golfer began his PGA Tour career with 22 cuts, second only to Tiger Woods. We can't lie this couple looks so cute together.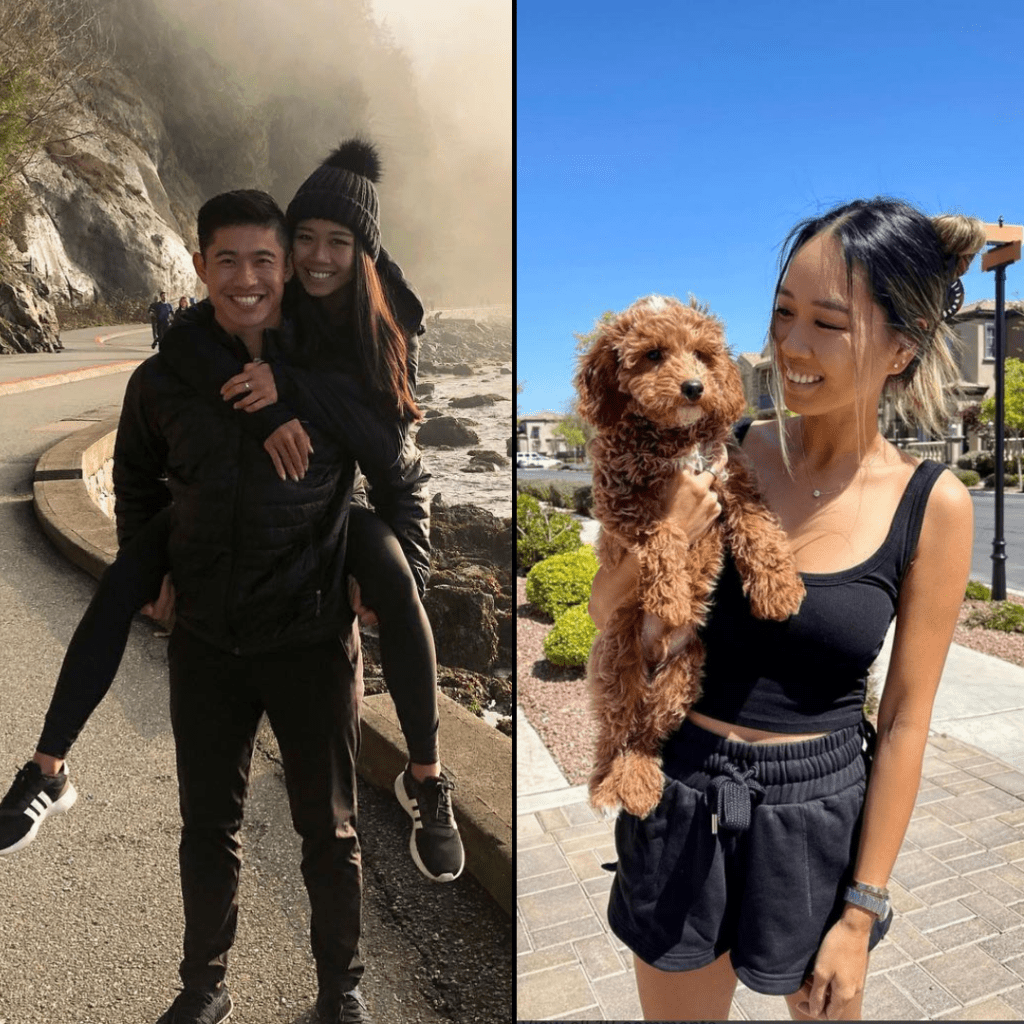 It's no doubt this couple brings a refreshing and resounding youthful energy to the sport. We love to see both of them come onto the field and Zhu wholeheartedly supporting Colin. He said she's his good luck charm. Isn't that cute?
Alayna Galea'i-Finau
Milton Pouha "Tony" Finau went pro in 2007 and has been one of the most consistent golfers on the PGA Tour ever since. In 2012, he married Alayna, whom he credits for all of his wins. How sweet is that?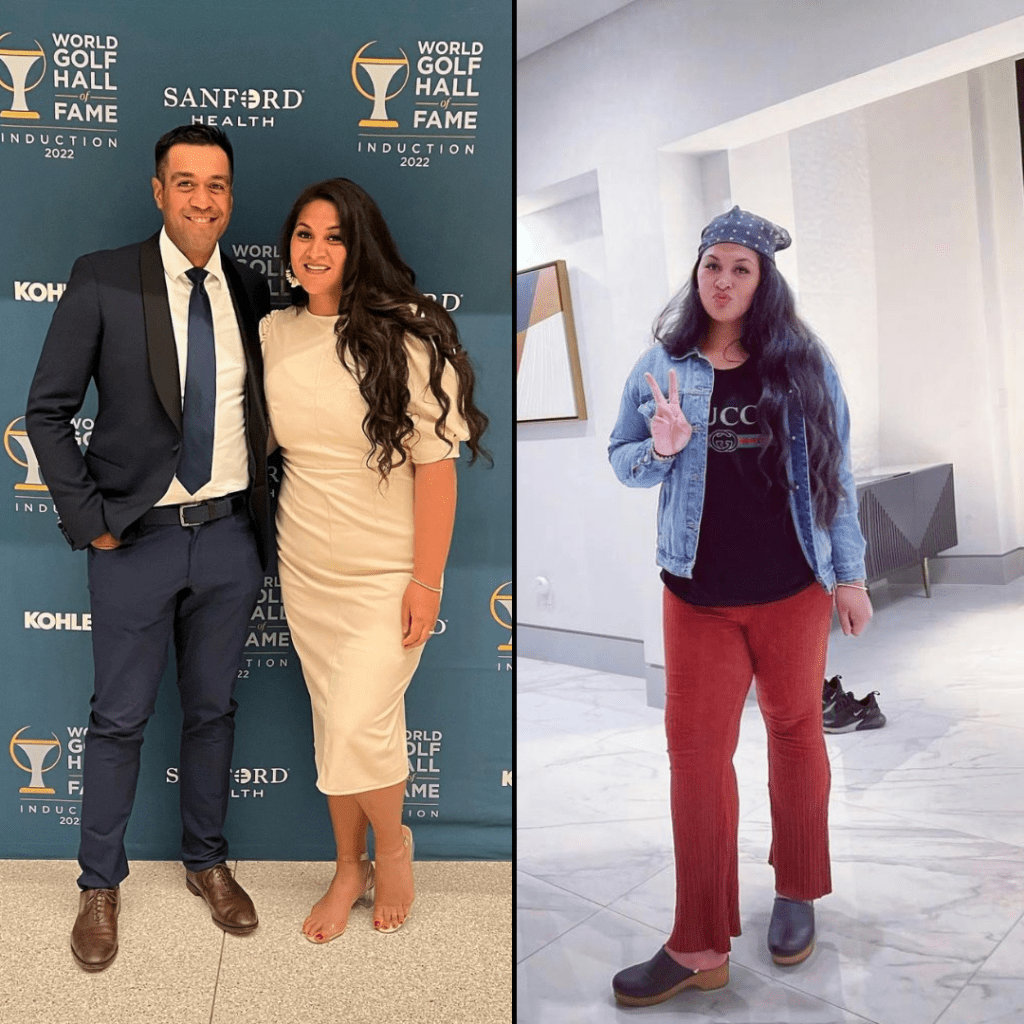 The couple have five wonderful children. Although she is married to a pro golfer, Alayna's sport of choice is volleyball, which she played in High School. Now, she's an active "cheerleader" for her husband when he's out on the green.
Michelle Money
Golfer Mike Weir is not only know for his long-running standing in the top 10 ranking between 2001 and 2005, but also as the only Canadian to win the Masters Tournament, which he achieved back in 2003. In 2014 he divorced Bricia. But that made room for Michelle in his life.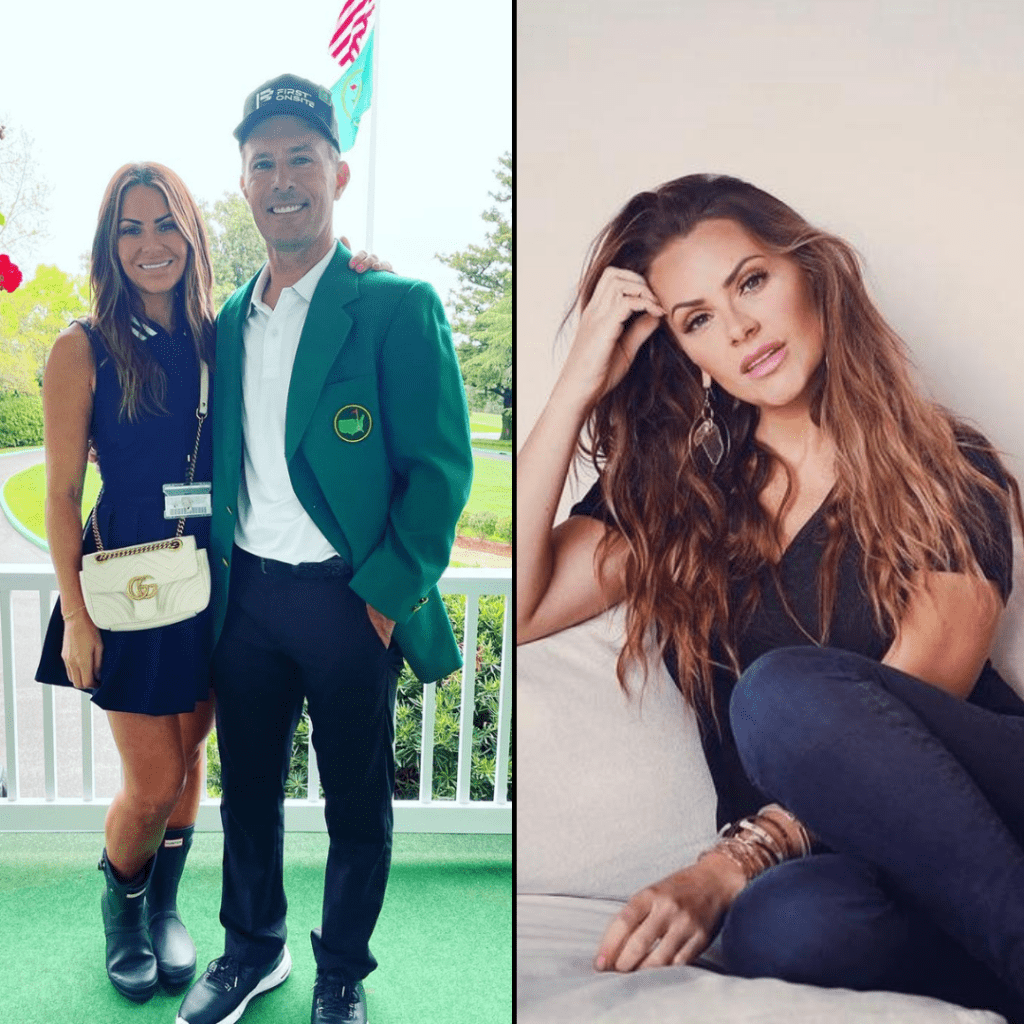 Michelle has her own claim to fame. She was a contestant in season 14 of The Bachelor. Although she didn't meet her love on reality TV, the cosmetologist started dating Mike in 2016. In May 2021, the golfer got down on one knee on the green and proposed to her.
Maya Elizabeth Brown
American pro golfer Lanto Griffin has been stamping his presence on the PGA Tour, having his best season in 2020. Maya on the other hand is an attorney in Jackson Beach. Both of them are very much aflame in their desire for what they do, you can say that was what they saw in each other.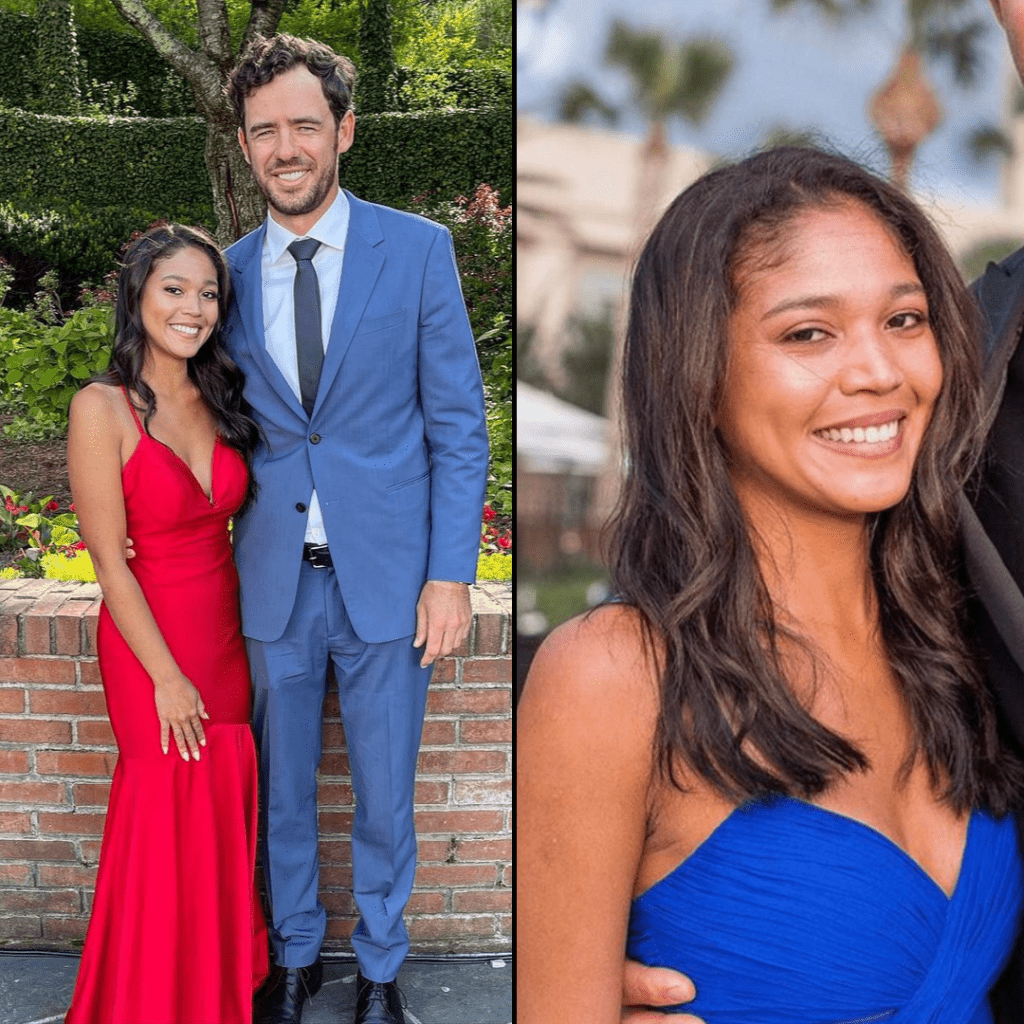 Lanto and Maya have been dating for at least two years now with the thought of tying the knot looking more closely than ever. They support each other in all they do, especially Maya. She never misses games that Lanto plays in.
Erin Walker
From a major winner at the 2016 PGA Championship to a six-time Major winner on the PGA Tour, Jimmy Walker is one of the legends in the game. He has achieved a lot over the years of playing this sport. In 2004, he met the love of his life while she was volunteering for an event he was playing in.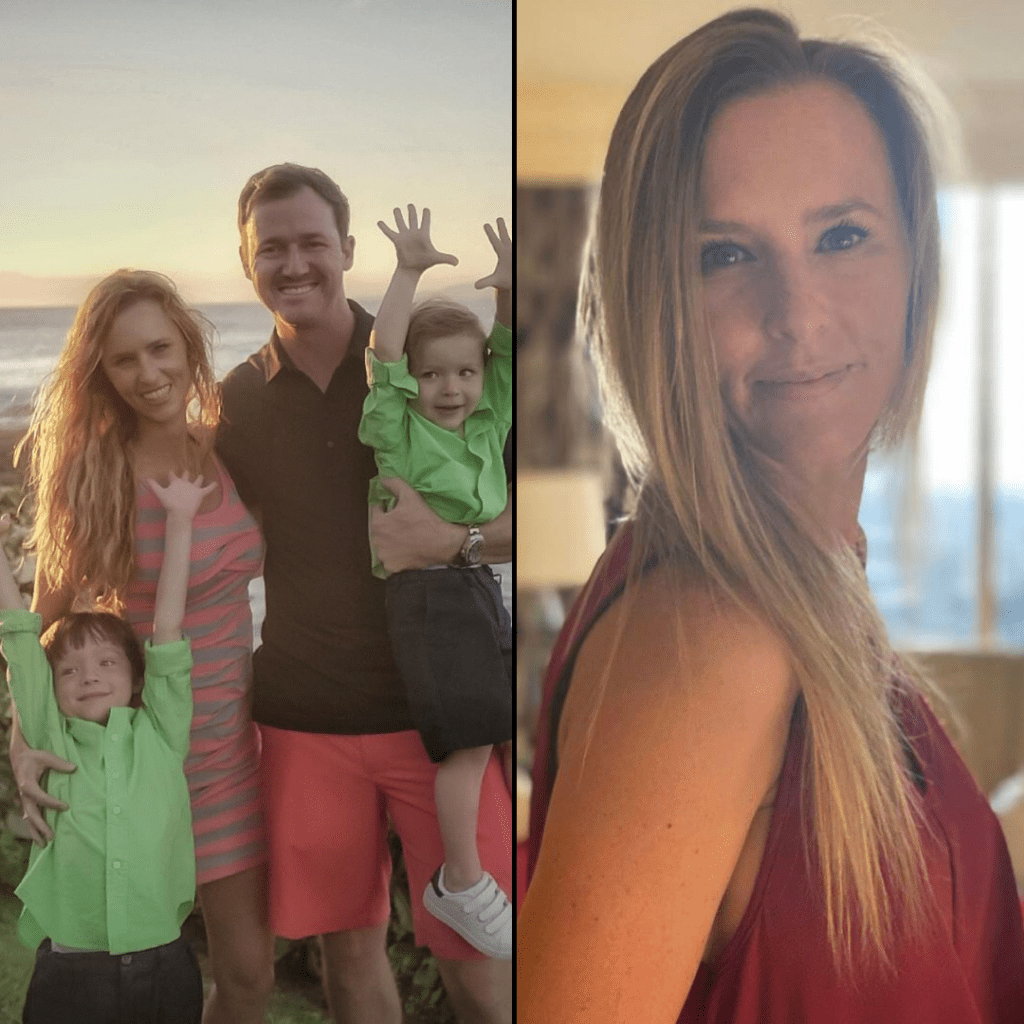 The couple has two children together named Mclain and Beckett. Erin is an accomplished writer. She's a woman of many hats, always there to support her husband in the best way possible so that he can focus on his games. She's a travel planner, event organizer, chief motivator, psychologist, mom, and wife.
Haley Ortiz
Carlos Ortiz has stamped his name on the game of golf as one of the only three Mexicans to have ever won the PGA Tour. He became the first Mexican to with the Tour in 42 years back in November 2020. He attended the University of North Texas, where he met his wife Haley Ortiz.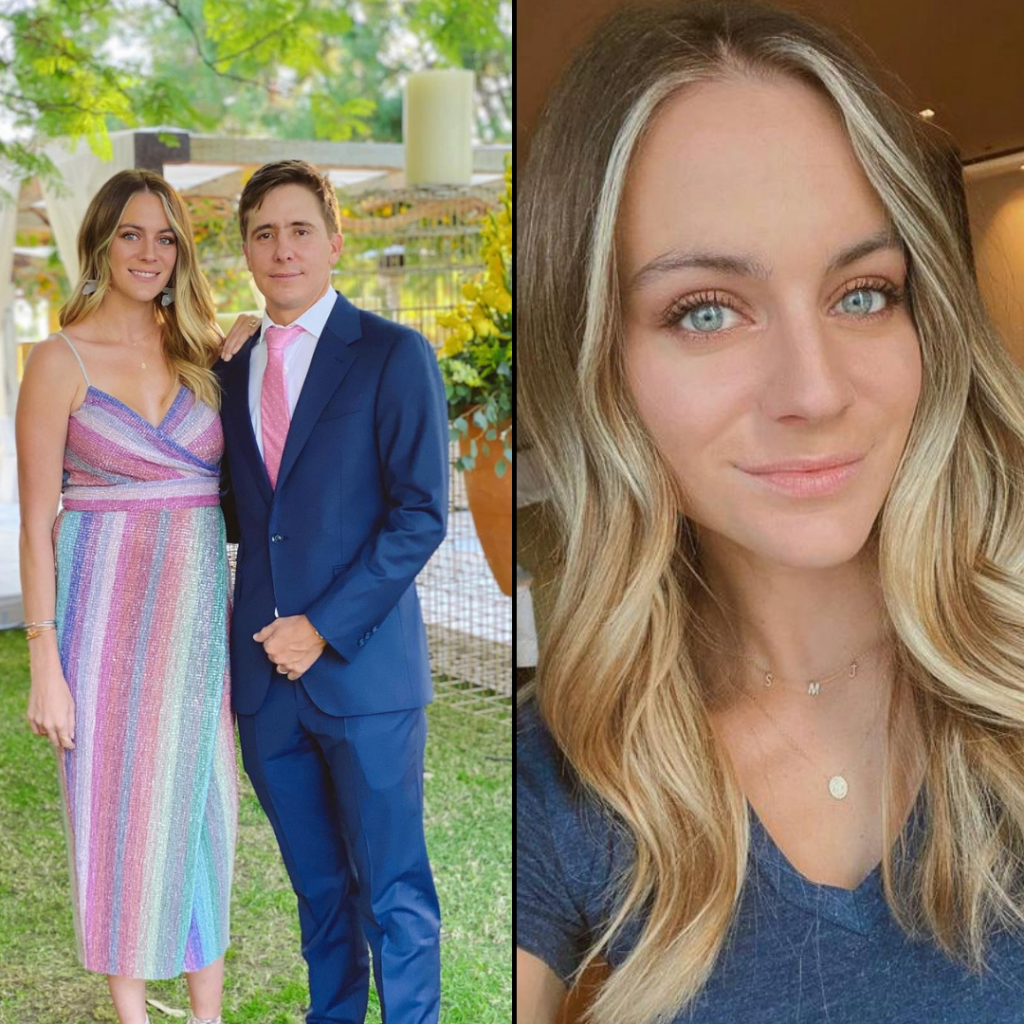 The couple got married in 2017 at Nuevo Vallarta in Mexico. Although they don't talk much about their love life, they are blessed with two children named Sofia Isabel and Mila. Haley is an artist based in Dallas. But when she's not working on some artwork, she supports her husband on the sidelines.