Need For Speed: 40 Quintessential Fast Cars That Were Ever Produced
By Peace L October 18, 2021
---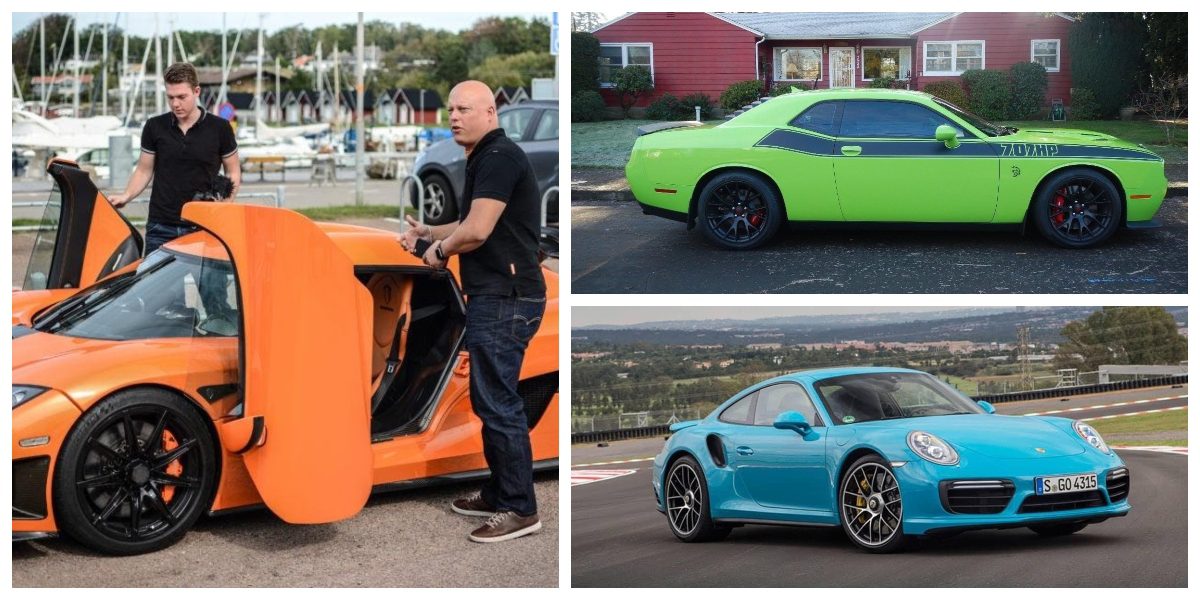 Auto speed, being the trend for years, contributes nothing but bragging rights for the makers of these cars. A core competing factor in gauging cars is horsepower— hence, it's crystal clear why many people are witnessing the production of more powerful and revved-up vehicles. Cars are now ranked beyond durability, and the speed of cars appeals more than ever. Going for exotic cars isn't solely about the looks anymore because speed is now a decisive factor. It's making car producers compete more in rolling out the fastest cars. They produce cars that make people drool, and while the speed may seem exciting, the body composition and interiors of these cars are also breathtaking and catchy. If you've got funds for any of these muscle cars, take your pick among the fastest ones of them on in this list of 40 of the fastest cars on the market.
2018 BMW M5 Competition
You'd derive comfort, connectivity, and maximum speed if M5 is your choice of car. Although it's on the high side in terms of price— this luxury comes with exotic features. From the torque to the interiors, it tops the list of fastest production cars.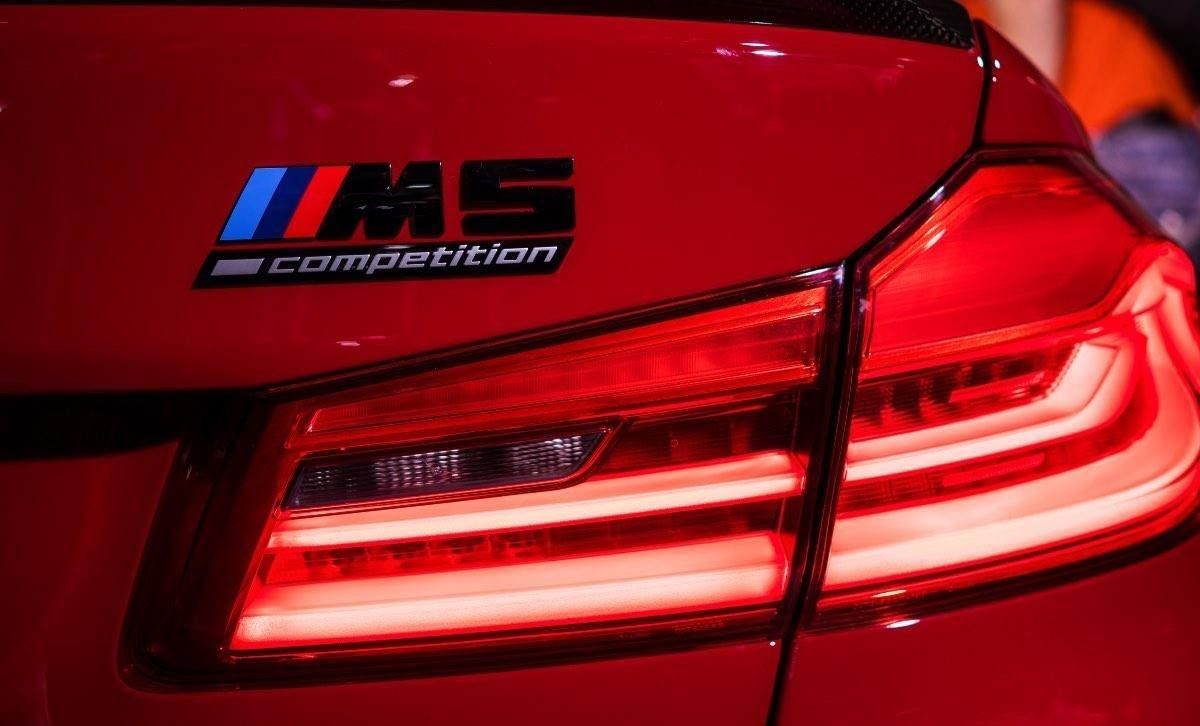 This everyday supercar has impressive features. It comes with a carbon-fiber roof, making it sunroof-free. BMW M5 features 553 pound-feet of torque, 616 bhp, and the horsepower is about 600. A zero-to-125mph time, it reaches 115 mph. Its highly responsive engine design gives you a jolt of energy while driving.
2016 Acura NSX
Mediocrity isn't welcome in the design of the 2016 Acura NSX; its features are extraordinary. Acura uses an allegedly novel aluminum-casting technology for a portion of the rear subframe, providing adequate stiffness while being light. It is a mid-engine car with a twin-turbo V6.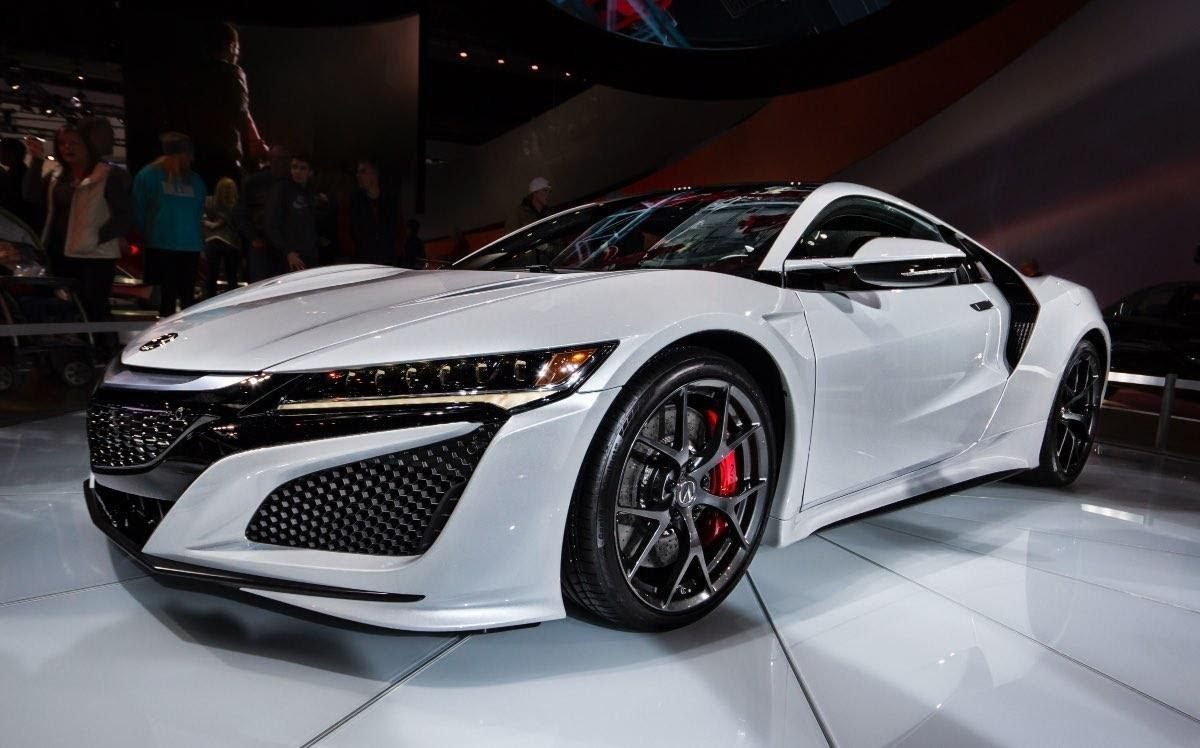 Its finesse and elegance can be seen through its complex under skin powertrain. With its 3.5- liter V6 engine, NSX can reach a speed of 191mph, and its 573 horsepower is remarkable. It uses 9-speed dual-clutch transmission, all linked to three electric motors. Acura displays its majesty with how it reaches 60 mph in 3.5 seconds.
2013 Nissan GT-R
If you are thinking of spending a few thousand bucks on a fast car that's accessible with top-notch features, the 2013 Nissan GT-R is the car for you. The 3.8-liter, twin-turbocharged V6 engine that powers the GT-R produces 545 horsepower at 463 pound-feet of torque— this makes it epically fast.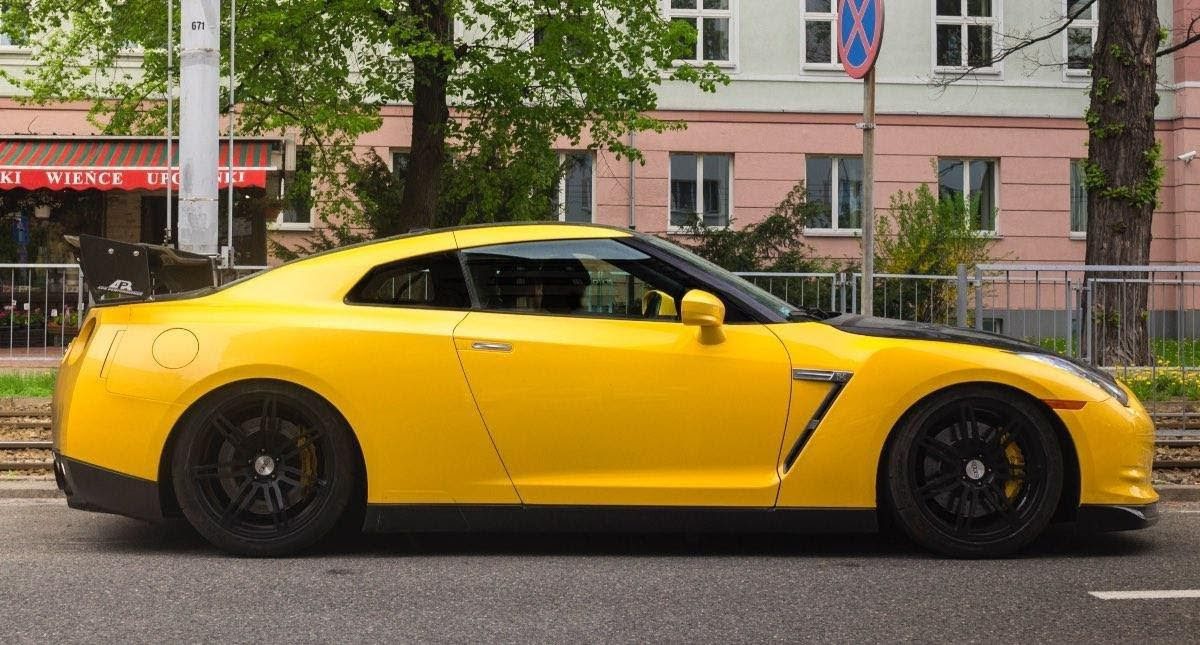 This incredible machine is packed with features, making it extremely comfortable while driving. A reliable car reaches 0-6 mph in just about 3 seconds, and the 550 bhp gear shifts are seamless. Other kits include xenon headlamps, remote central locking, cruise control, and, most of all, a clever all-wheel-drive system.
2017 Nissan GT-R Nismo
Another sporty car with standard kits, its mind-blowing 600 horsepower gives an incredible value to this car. Like other GT-R, the 3.6-liter twin-turbocharged V6 engine is flawless. It is a fun-to-drive car. The Nismo body is made from steel, aluminum, and composite.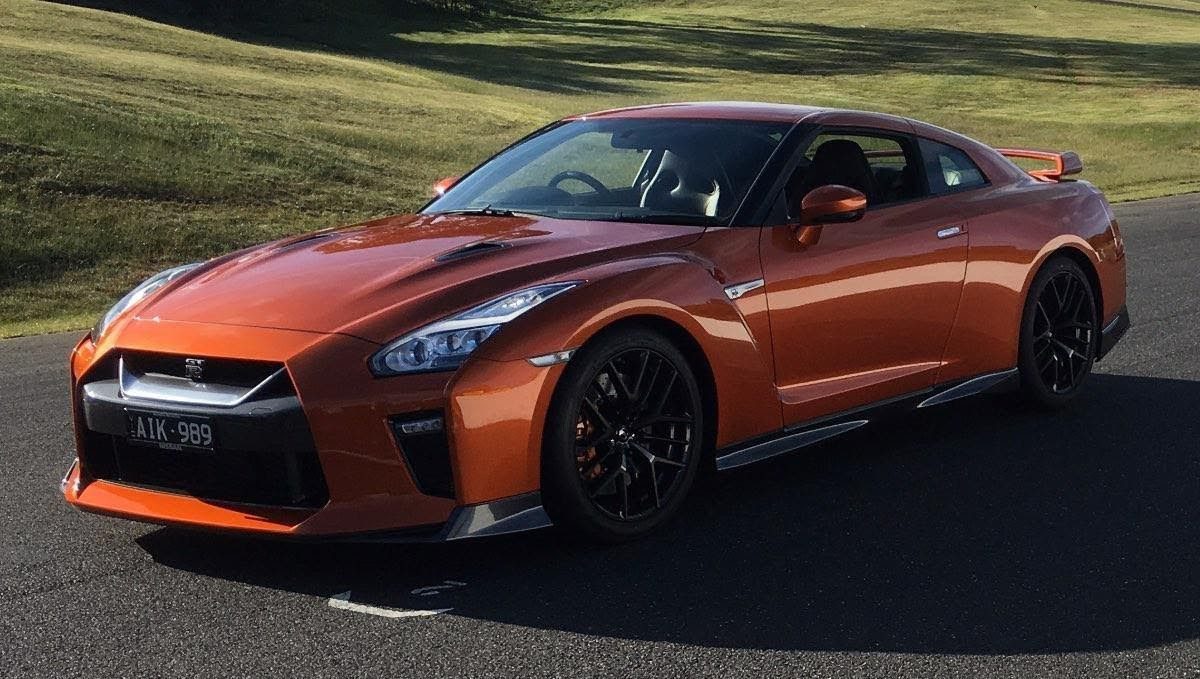 It can reach a top speed of 191 mph, is packed with 600 horsepower, and includes a 481 pound-feet of torque, making it the most aggressive and fastest car. The new headlights aren't for fashion, and they're super sharp. The exterior looks magnificent with its carbon fiber front lip and side skirts.
2020 Chevrolet Corvette Stingray
It is exotic, and its attractiveness comes at a high cost. The designers' effort to create an excellent car with impressive speed is exceptional. This mid-engine car is ideal for both lengthy trips and short rides. Delivering a solid 6.2-liter V8 engine at 194 mph screams just how high-tech this car is.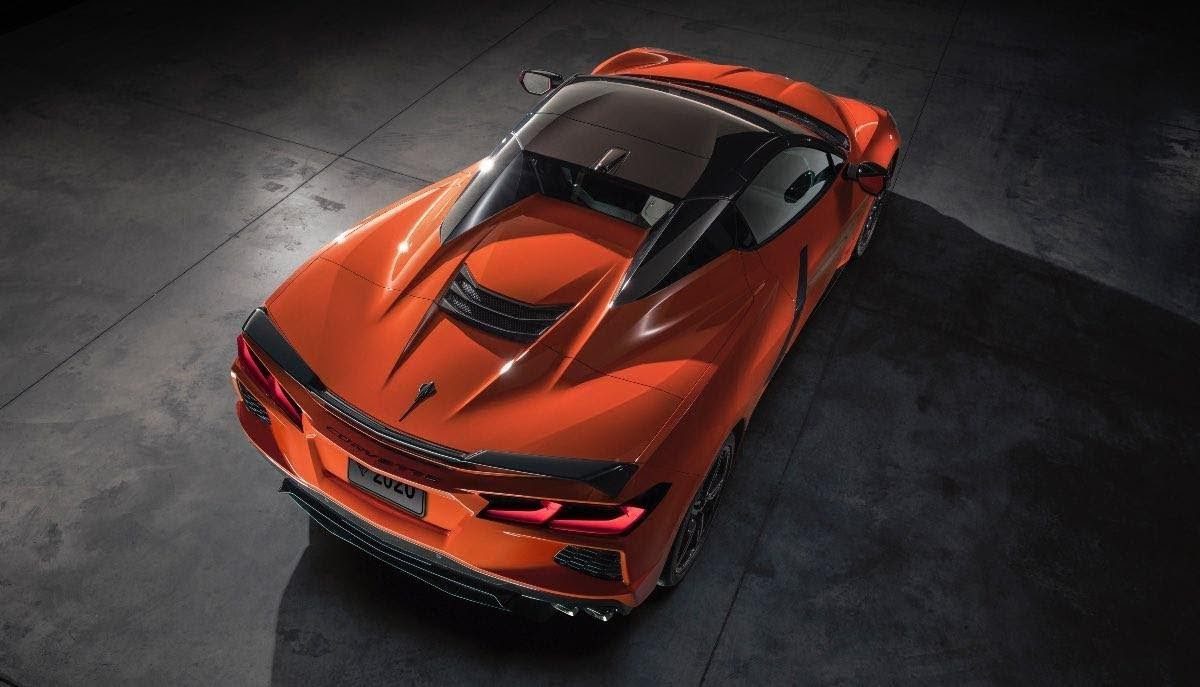 This convertible is a little below 3,500 pounds. However, the 8-speed dual-clutch transmission, 490 horsepower, and 465 pound-feet torque can reach 60 mph in less than 3 seconds. C8 corvette has a power-retractable hardtop. All in all, it is driver-centric.
2017 Mercedes-AMG E 63 S 4MATIC+
This baby has an aesthetic of elegance. Mercedes four-litre bi-turbo V8 engine pumps power and torque. The v8 sport sedan can reach 62 mph in 3.4 seconds, and with an advantage of 0-62 sprint, it makes the E63S a top-notch vehicle.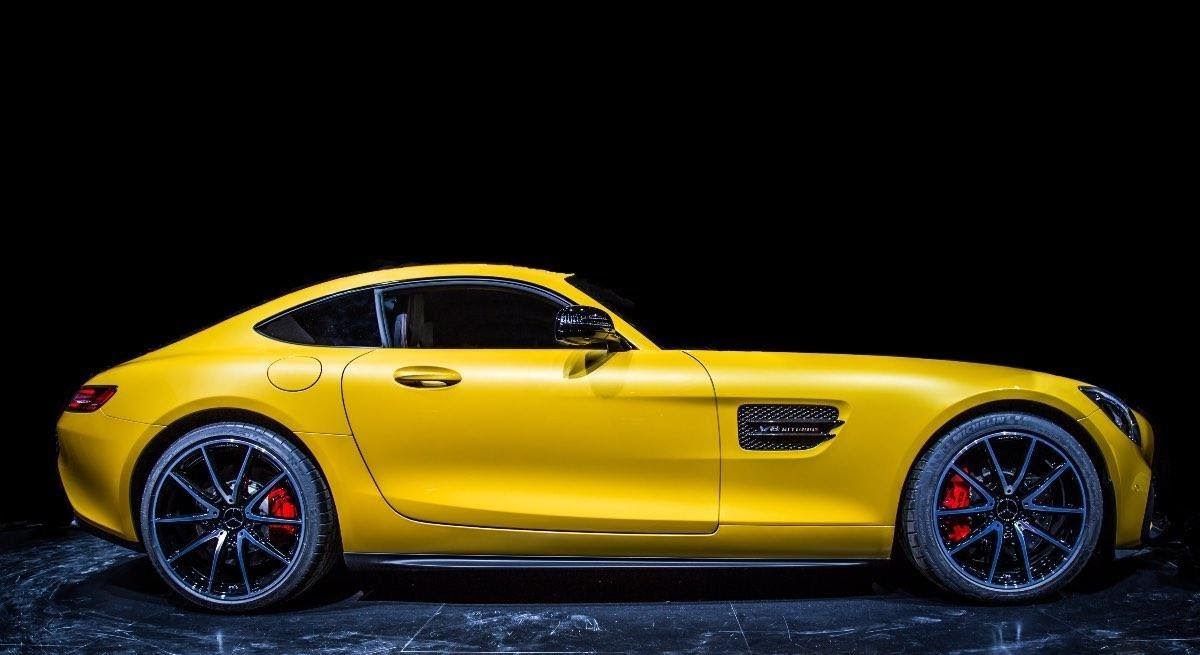 Its chassis development includes the swap to all-paw grip. Aside from this, the steering is a fantastic feature of the AMG E63S. The touch of any button will turn the car from a drift model to a rear drive, a cool attribute depending on your comfort zone.
2010 Porsche 911 Turbo S (997)
The Turbo S supercar from Porsche comes with exotic features. The S represents sport, and that's precisely what driving this car feels like. Even in the neighborhood 3.8 engine, this car has a direct injection to the speed (double-clutch). Also, it features an automatic gearbox and Porsche communication management.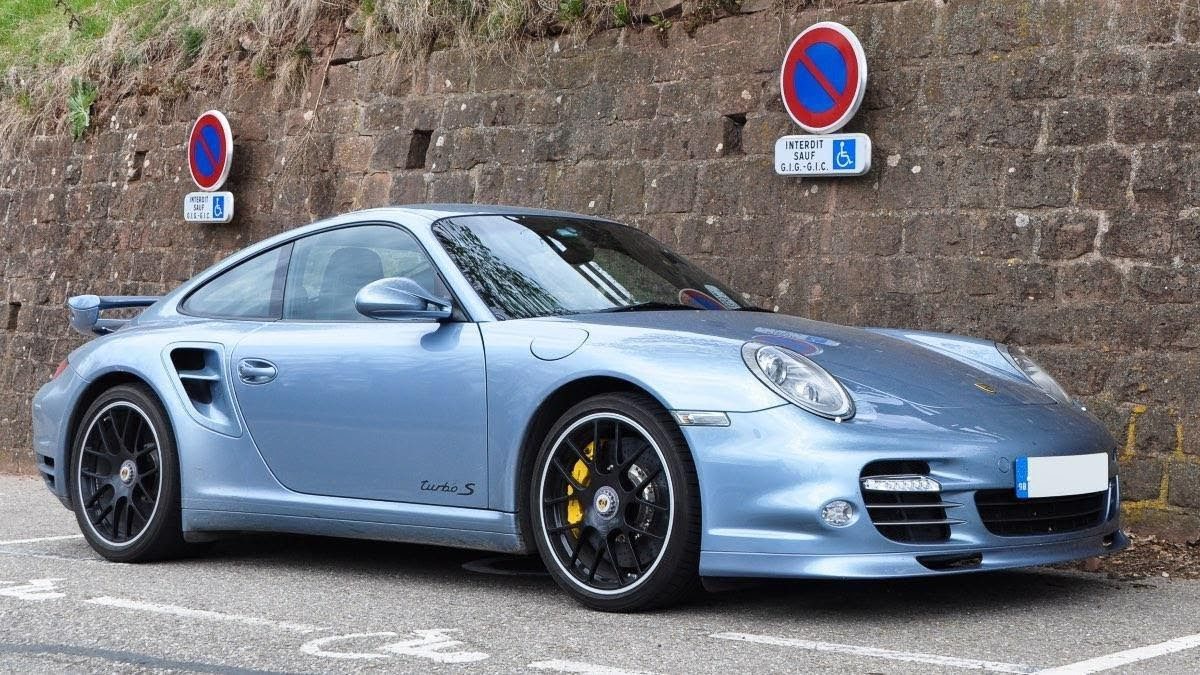 It's an iconic car with a 3.8 direct-injection flat-six and 350 horsepower, and the outline behind the car serves as extra power. Also, it operates electronically. When driving, this could help it lower or raise automatically to help keep the tail end plaited at high speed.
2015 Audi R8
Like other contemporary sports cars, this car is super cool and extremely quick with its distinctive carbon bits and mirrors. This model definitely stands out. AUDI R8 V10 plus has the best engine — the V10 engine for 550 horsepower. Also, R8 has great ploys on the road. Also, don't forget the thrilling sound from the engine.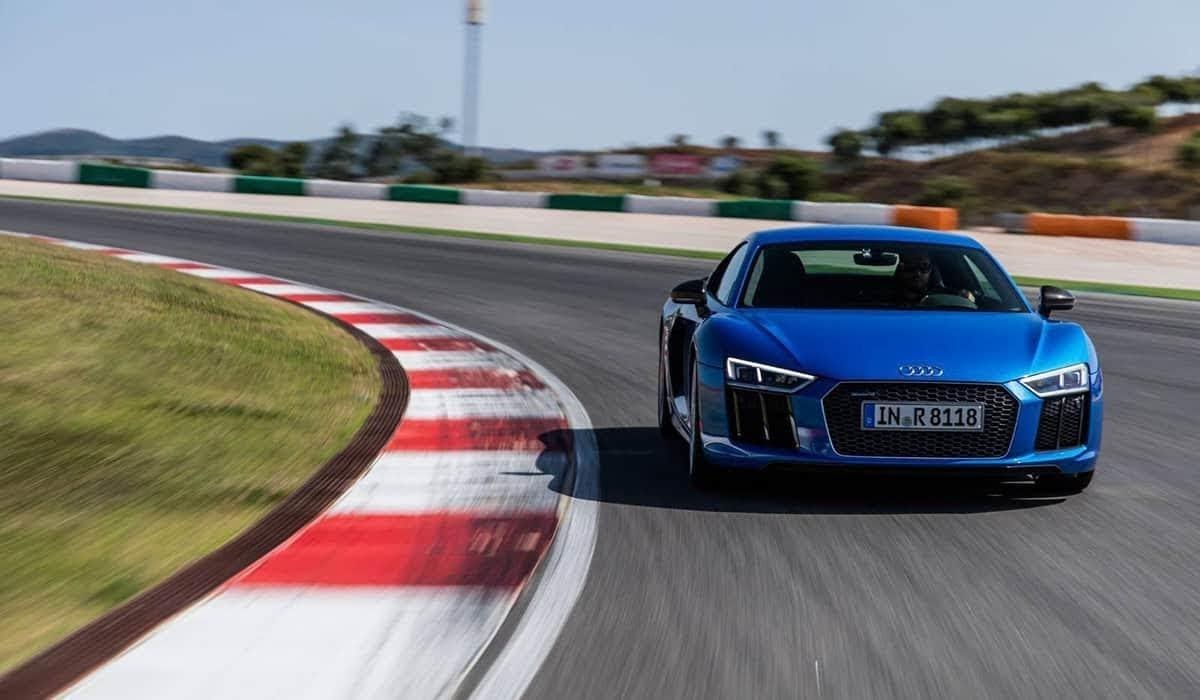 It drives up to 197mph with ease in 3.5 seconds to get up to 60mph— don't sleep on this vehicle. The engine view inspires you to ride around the world without stopping. It looks so beautiful. Tons of kits of this car would make you agree it's a supercar for the people.
2015 Chevrolet Corvette Z06
The aesthetic of this car is quite crazy. You've got to admire the Chevrolet z06. It accelerates faster, breaks shorter, and corners harder. Seriously, the 6.2-liter supercharged v8 engine makes 650 powerhouse and 650 pound-feet of torque. Yes, the 2015 Chevrolet z06 serves as a cutting-edge innovation with direct injection and cylinder deactivation.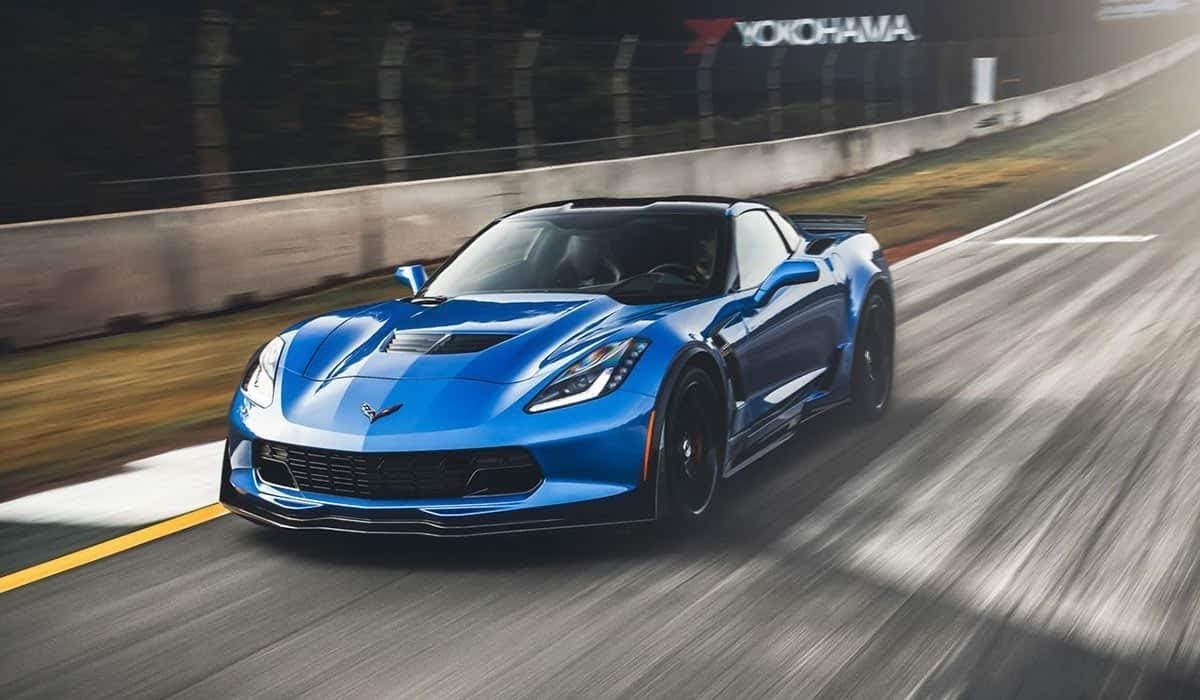 A capable sports car is what we have here. Think of the 0-60 mph in less than 3's. It can go quarter miles in 10.95 seconds. More so, it can hold 1.2g of lateral force in a corner. Michelin makes the wide V T rear tires. Undoubtedly, the top speed can reach 185mph.
Cadillac CTS-V
This sedan is top-notch at the heartbeat of this car is 6.2 liters supercharged courtesy of the v8 engine. With 640-hp in 630 pound-feet torque, this makes this beast more impressive. It can do zero-60 in about 3.8 seconds and is also a rear-wheel-drive vehicle.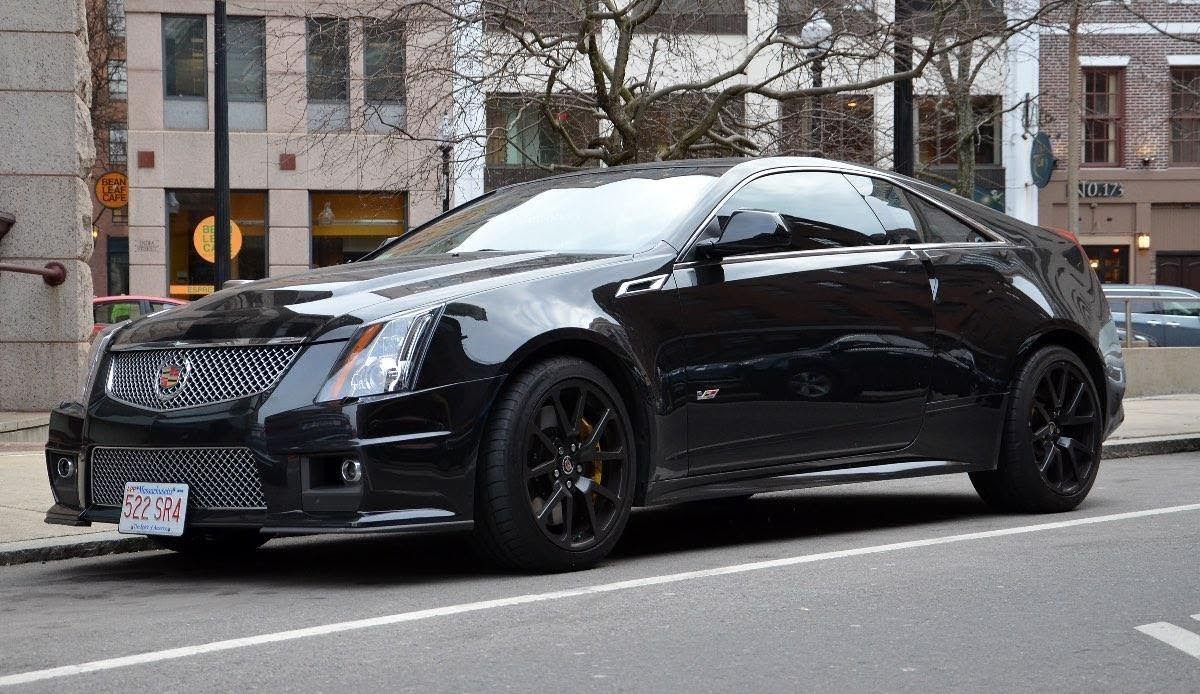 The configurability and versatility of CTSV are incomparable. The Drive mode function gives you various options to play around with, and the track mode has a secret feature you'd love. Its direct injection, as well as automatic and manual shift, are excellent specifications.
2016 Porsche 911 GT3 RS (991)
The engine of the RS is a notable work of art. It encompasses titanium connecting rods that are super lightweight. Tts center-mounted titanium muffler emits music to anyone's ears with its engine's 8800-rpm redline. The 4.0-liter engine of the 2016 Porsche GT3 RS relies on the newly developed flat-six under the rear lid.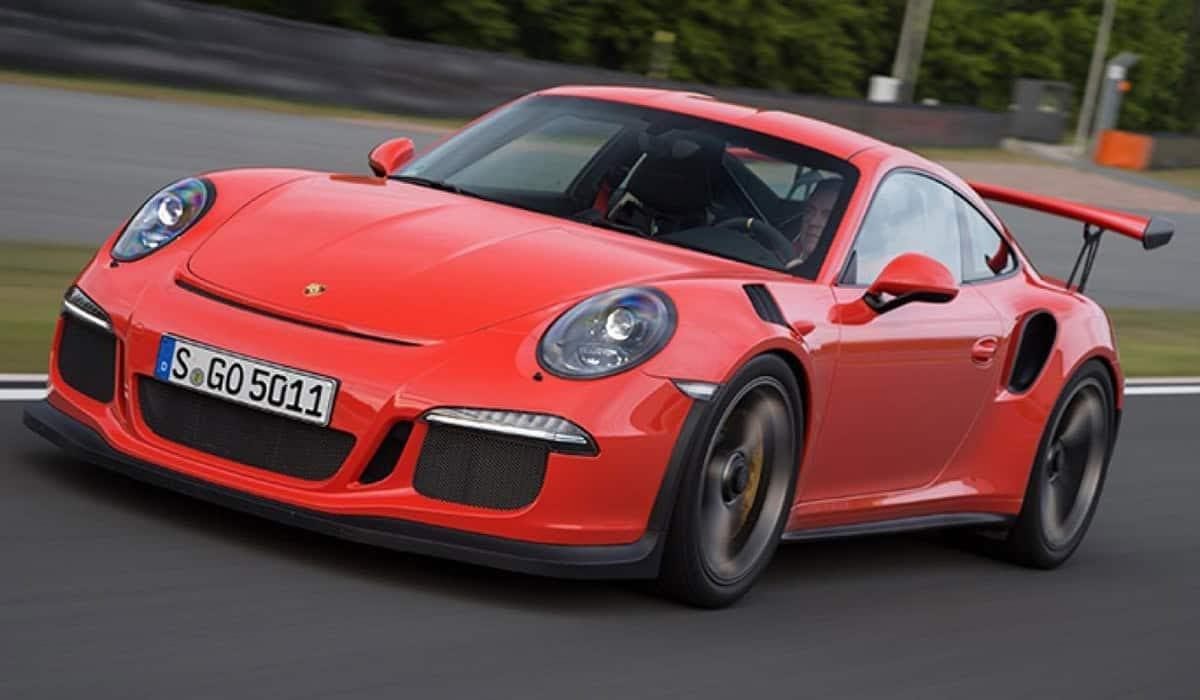 It encompasses 493 horsepower at 8,250 rpm, as well as 388 pound-feet of torque. This Porsche sublime 7-speed dual-clutch system has no manual transmission option, and the technology underneath the car helps keep it firmly planted even at its limit. It can reach a top speed of 202 miles per hour that encompasses an ideal cornering speed.
2015 Lamborghini Huracan
The 2015 Lambo Huracan is a car that most people will have a hard time forgetting if they're a car enthusiast. Its stunning interior is a replica of a jet fighter. This missile isn't only beautiful but comes with a superb engine. The v10 engine derives its power from the 602 horsepower of this exotic sedan.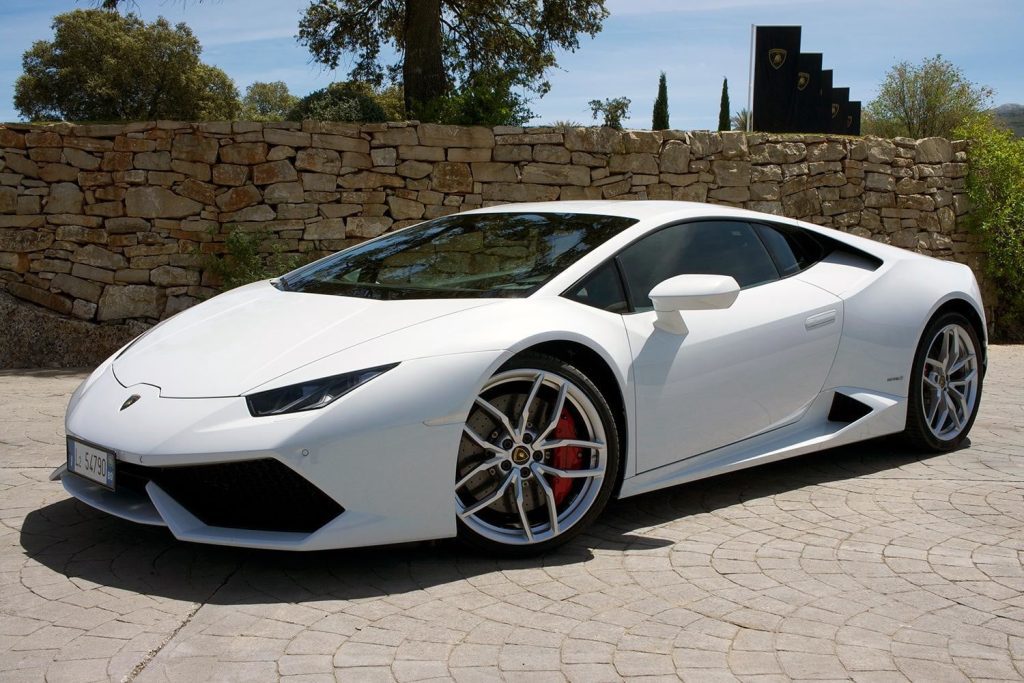 Fastness and functionality are critical to this Lamborghini. At a top speed of 202mph, you'd race with delight. The automatic gearbox with a 7-speed dual-clutch is fantastic. In 2.5 seconds, you can reach 60mph, while in 10.4 seconds, you can finish a quarter-mile when driving at 135 horsepower. The infotainment systems offer connectivity and tech needs.
Dodge Challenger Hellcat Redeye
The gorgeous emblem of this car sits perfectly. If you want to keep your adrenaline through the roof, the Super Stock's crazy power is sure to help. With a Supercharged 6.2L HEMI V8 producing 807 horsepower and a 10.5-second 14-mile drag time, winning the race has never been easier.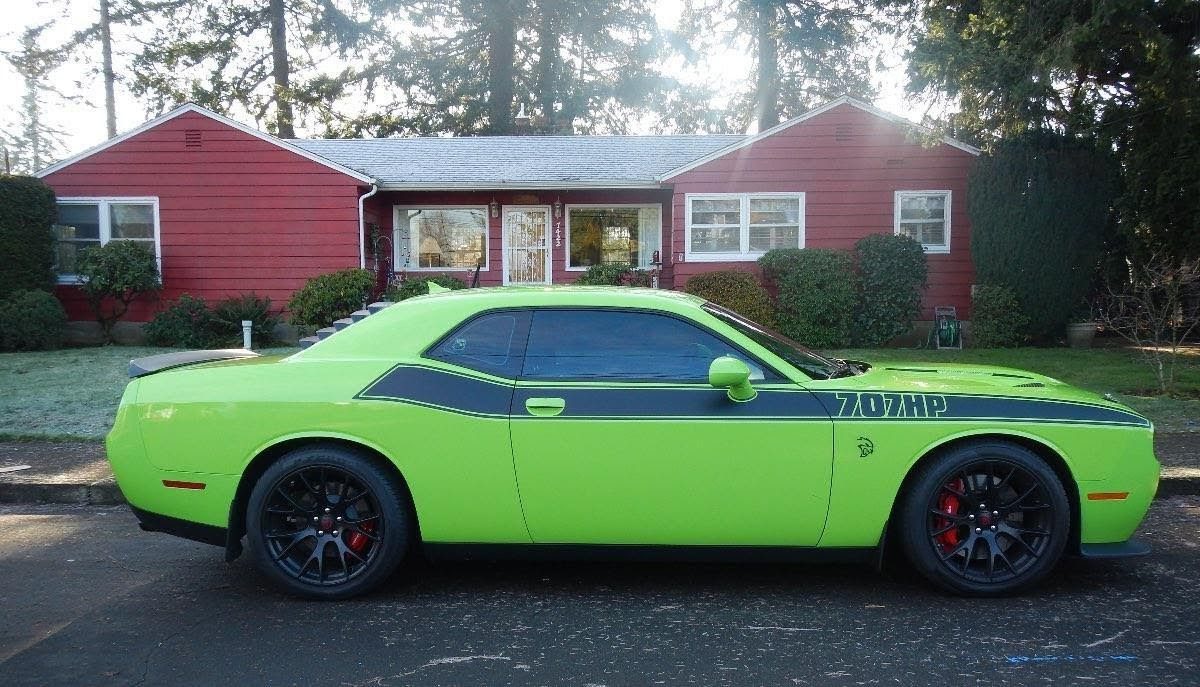 The most menacing feature of Hellcat Redeye is the illuminated air catcher; specs of the brakes and wheels confirm its agility. If you are driving in town, be extra cautious because it speeds up to 203 mph. 701lb of torque shows that Red-eyes focus on the prize, delivering top-rated cars.
2018 Dodge Challenger SRT Demon
The 2018 Dodge Challenger SRT Demon is worth every penny, in our opinion. The demon comes with a unique touch, making history in its features. The 840 horsepower and 770 pound-feet were skillfully designed. It required a lot of work, a few revs, and 100 octane fuel.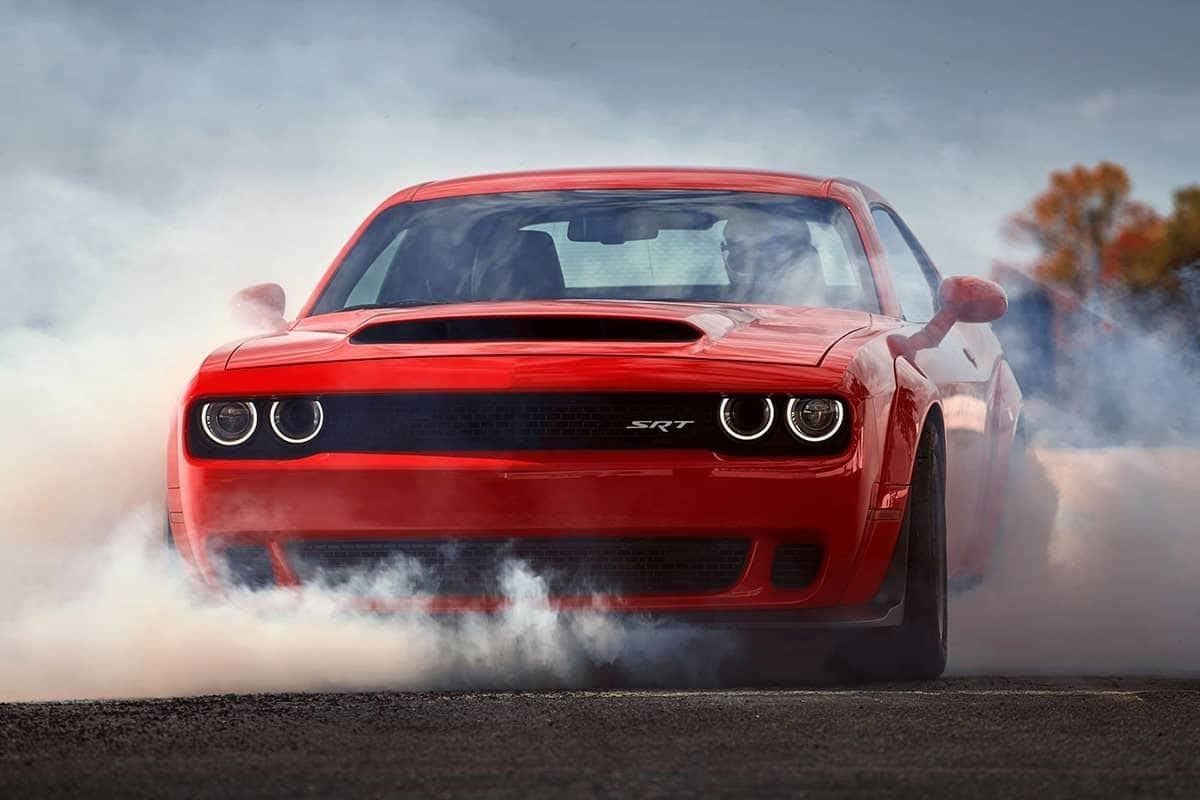 Demon features include 6.2 liters Hemi v8 engine with the aerodynamics and bodywork unmatchable. It boasts of an air grabber hood and wide-body styling. SRT developed chillers that use the ACS refrigerant to reduce air temperature. It's got cool and exciting features, to say the least.
2016 Ferrari 488 GTB
Another bang amongst the fastest production, this 488 GTB is sharp and effortless when driving. You can attribute the ease of driving this car to its 3.9-liter engine that distributes 661 horsepower and 561 pound-feet of torque. The 7-speed dual-clutch makes the experience even better.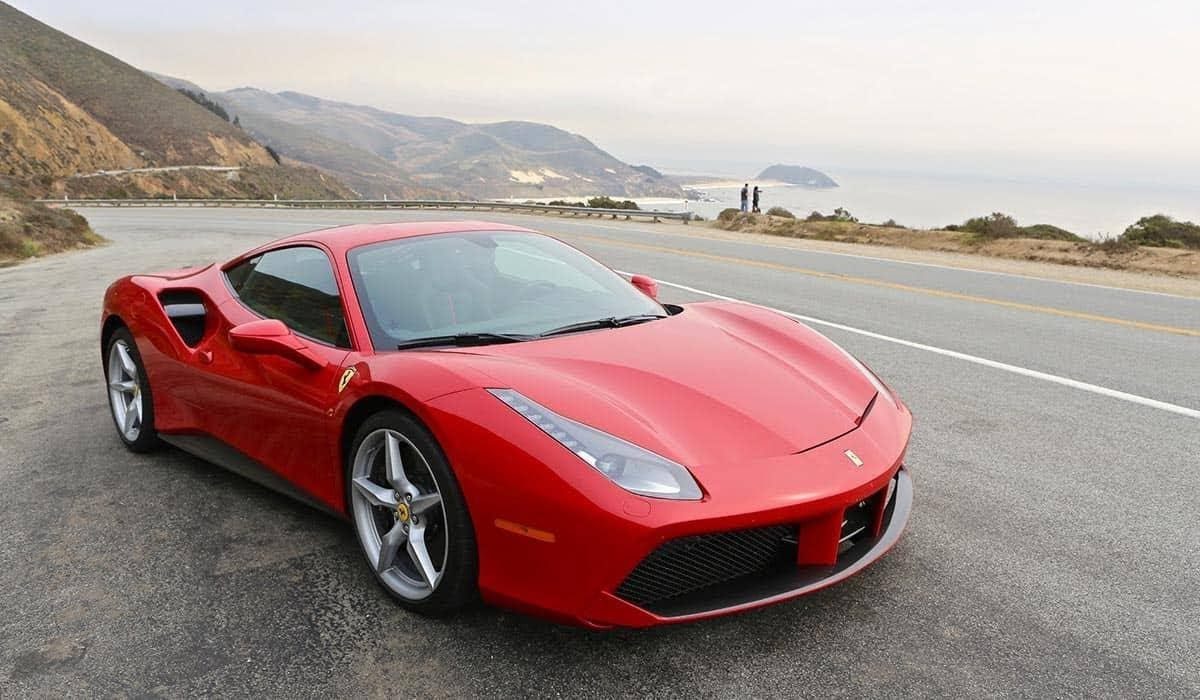 The aerodynamics of this sports car is excellent, and it'll put down some pounds of the downforce to 716 pounds. Features such as bent air gates and a blown spoiler contribute to a top speed of around 205 mph, making it comfortable to take for a spin. The presence of an automatic and manual shift mode screams innovation.
2016 Porsche 911 Turbo S 991
Turbo S is one of the fastest cars in the world. The grip is excellent and predictable. However, the Porsche 911 Turbo S delivers at 205mph, and it just needs 2.9 seconds to reach 0-62mph. A whopping 3.8 liters 6 cylinder engine makes it efficient for sport. Does it have other perks?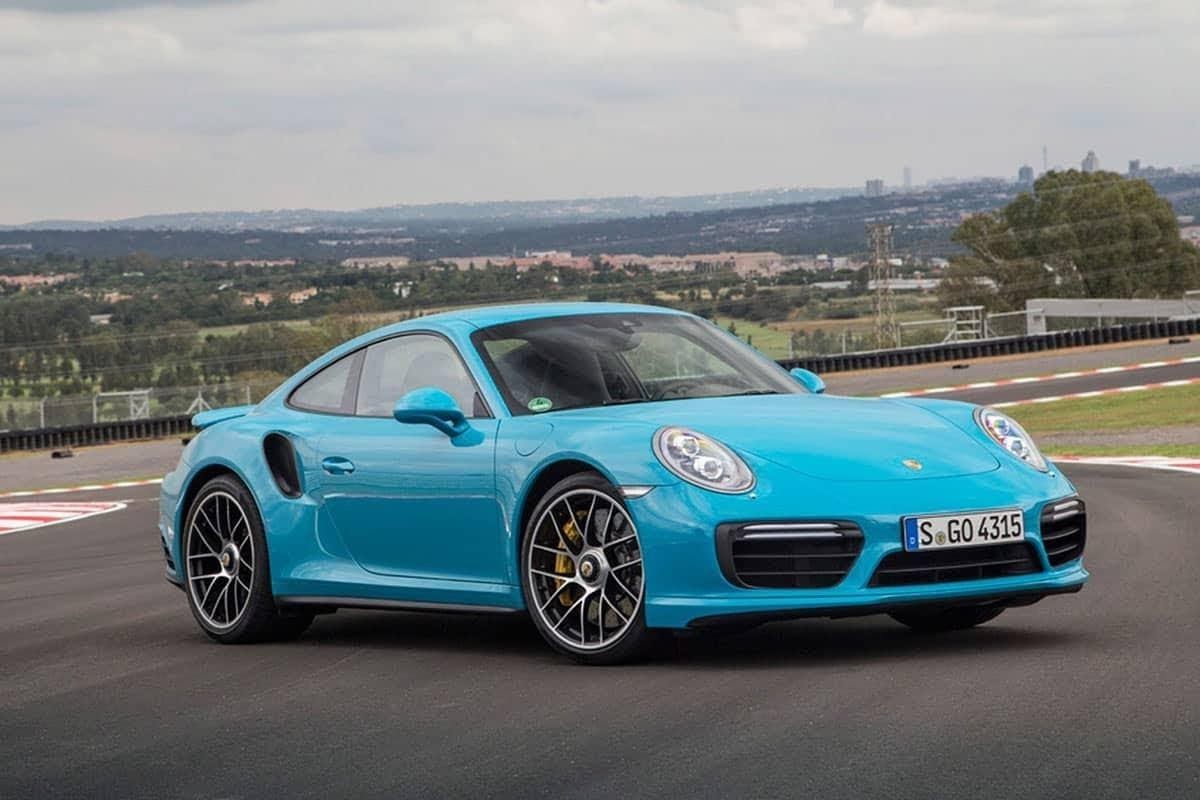 Turbo S is the first 911 to break 3 seconds, courtesy of its 100k an hour run. It features excellent side blades, a new front apron, variable geometry turbos, but what's more significant is its new rear lead grille. This vehicle also features a four-wheel-drive system with an electro-hydraulically driven clutch pack that reacts quickly to provide faster torque access.
Bentley Continental GT
The Bentley Continental GT is hard to beat with all of its qualities. This agile super stock is everything you need for a race. The "classic sport sedan," due to its polished performance and heritage look, is dashing. A 6.0 liter with twin-turbocharged W12 engine with its 207mph feature offers incredible power.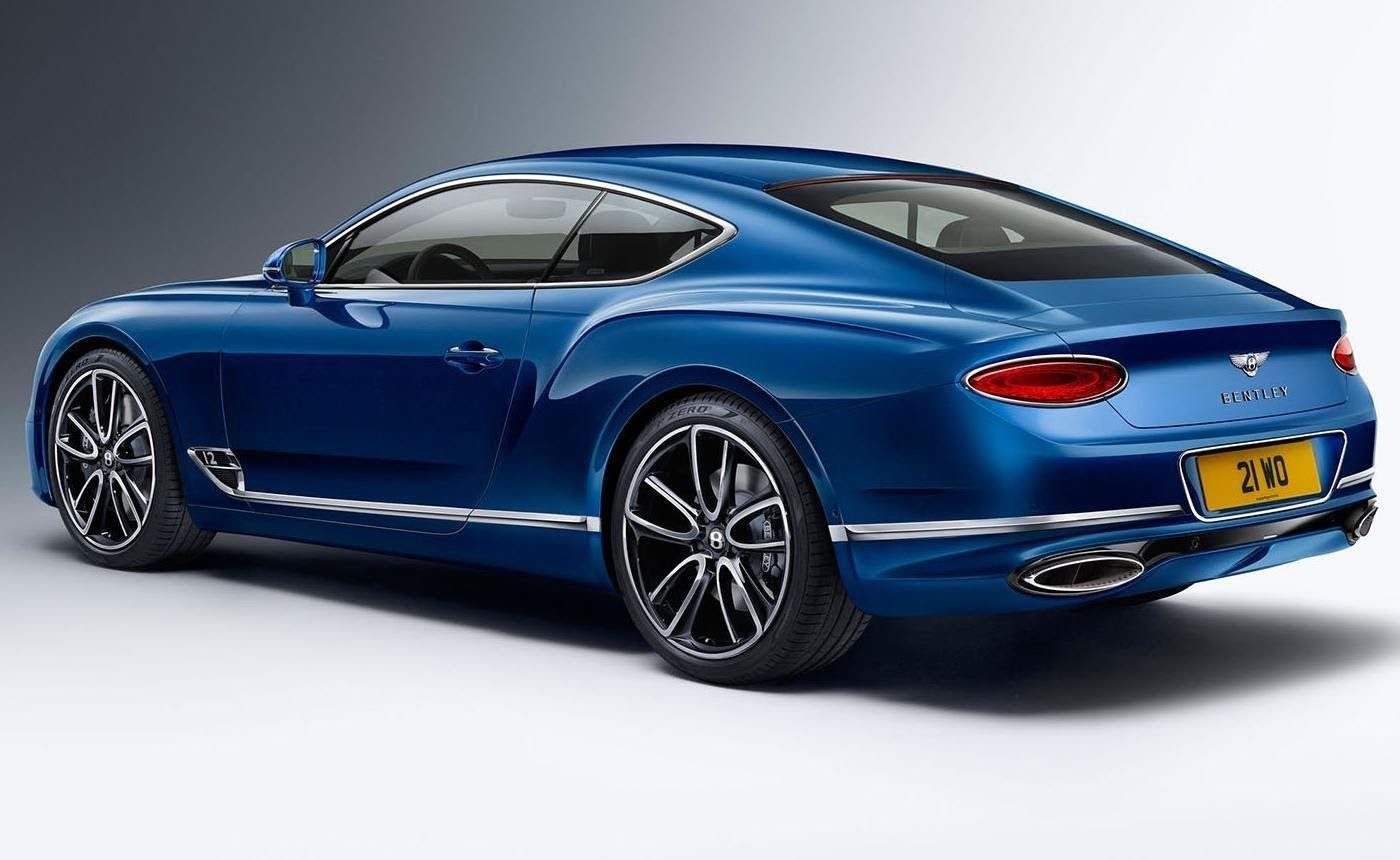 Further, to proclaim its excellence is the 659 horsepower and the 900-meter newton meters of torque. At an eight-speed dual-clutch automatic, it drives all four wheels. You've also got an upgraded carbon fiber strip and unique 22-inch alloy welds.
2015 Mclaren 650S
Exterior aesthetics don't determine the speed and agility of sports cars. Hence, far from beauty, the 2015 Mclaren's 650S 3.8-liter turbocharged v8 and 7-speed automatic transmission rank among the fastest production cars. More to this beauty is its delivery of 641 horsepower at 7,250 rpm.
This British supercar delivers 500 torque at 6,000 rpm, and power sent to the rear wheels is good enough to rocket this car to zero-60mph in 2.9 seconds. Anywho has had the opportunity to drive the McLaren 650S will attest to its grippy tires, powerful acceleration, and absence of body roll.
2018 Ferrari 812 Superfast
From the top speed of this beauty, hitting 211mph, every ride seems effortless. Within 2.9 seconds, it can go from 0 to 62 mph and is the most powerful naturally aspirated 812 ever created. The 6.5-liter V12 engine, which produces 789 horsepower and 530 pound-feet of torque, is responsible for this potential.
The 7-speed dual-clutch transmission keeps the driver in control. It has a pre-loaded elastic flap; when there's enough force from air, the car opens downward to improve downforce and reduce drag. The rear spoiler on the 812 is 30 millimeters taller. It has a thirty percent quicker airship.
2018 Porsche 911 GT2 RS 991
You've got to be kidding if you think this car is not a race weapon with its 700 horsepower derived from its 3.8 liter flat-6. The GTS has impressive cornering capability. It's so flat, and the turning is direct. You'd have all the fun in the world behind the rear wind steering.
Loads of cool features make the car the craziest sports car ever, as some attribute it to be the rarest. The use of carbon fiber throughout makes the car lightweight, a modified engine crank house, and a larger turbocharger… a cool feature!
2018 Ferrari 488 Pista
The 2018 488 Pista has 710 horsepower, 568 pound-feet of torque, and weighs 90 pounds lighter than the 488 GTB. It's one of the world's quickest production automobiles. This unique series V8-powered mid-engine Ferrari has about 720 metrics. Also, it hits a top speed of 211mph at 7.6 sec.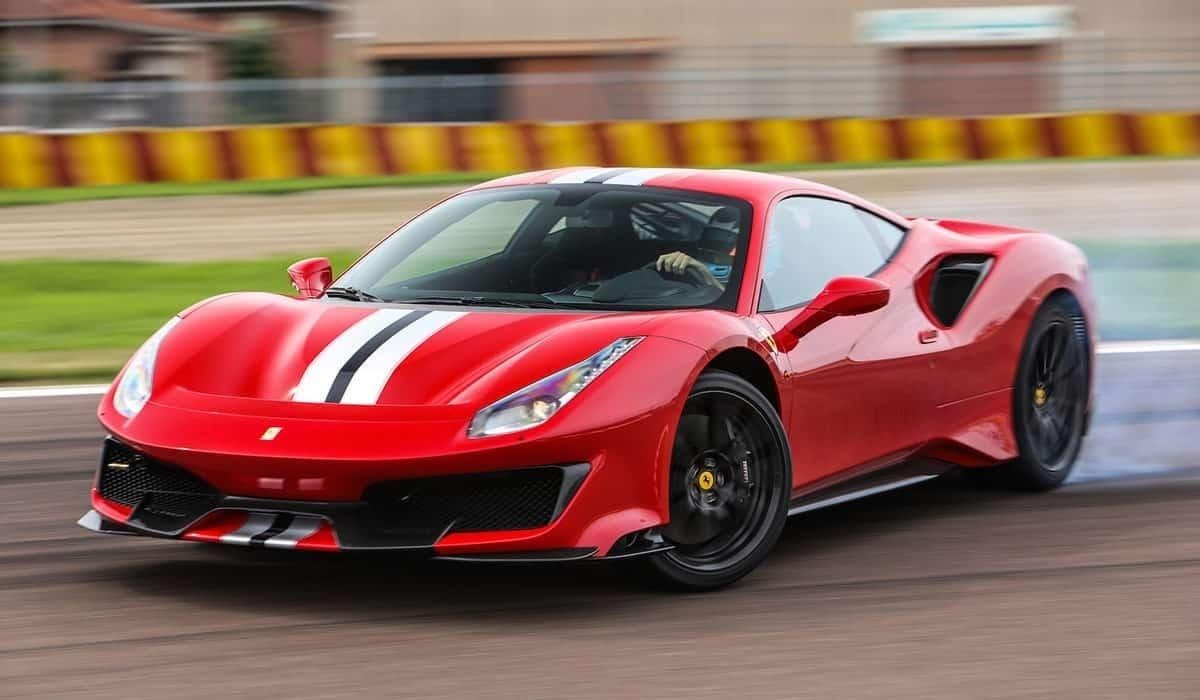 The front S-duct helps take the air to increase the downforce, and the makers of this developed a larger spoiler at the back. There are loads of carbon in the interior. For instance, the seats are carbon seat standard and the carbon fiber wheels, making it 40% lighter.
2017 McLaren 720S
A 21st-century car that beats other supercars to the game is not just bragging, but the 720S can reach 100 mph in 7.8 seconds. In 2.8 seconds, it can hit 62 mph. This car design uses a 4.0-liter V8 engine that has double scroll turbochargers, which generate 710bhp.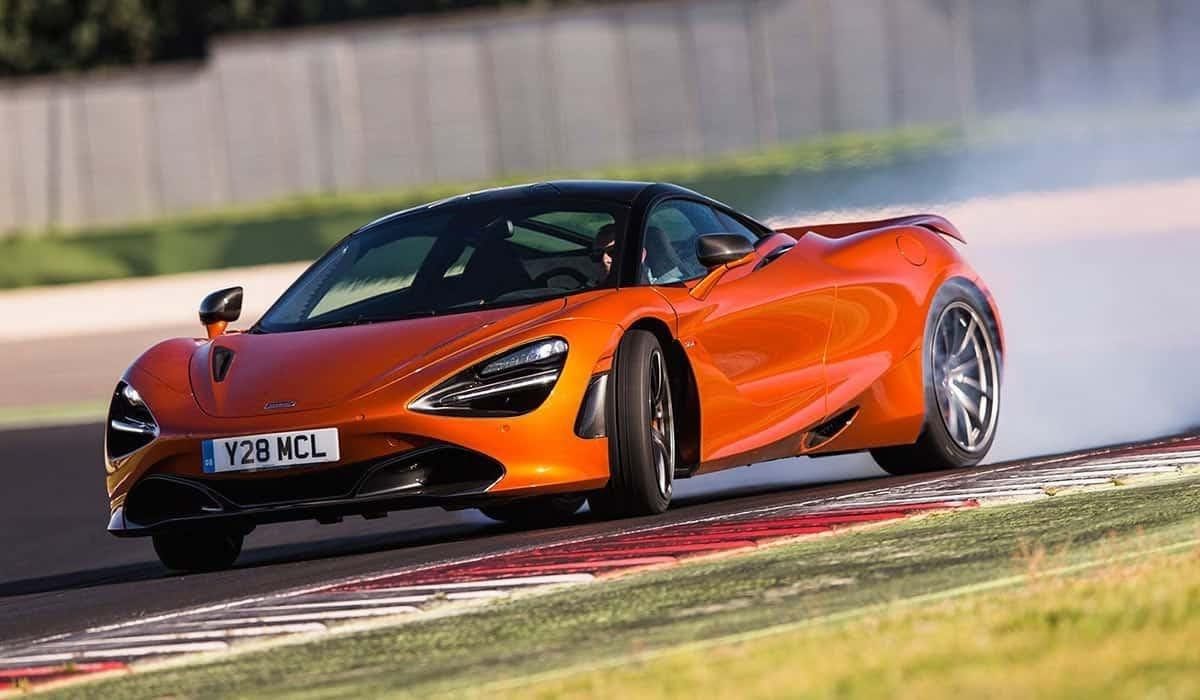 Sophisticated features are a thing with sports cars. The 2017 Mclaren 720S isn't slacking with its space for cargo with 150-litres in front and behind the seat. The visibility of this car is quintessential, and there is a portrait infotainment touchscreen—top-notch aerodynamics.
Chevrolet Corvette ZR1
An absolute monster when on the road, you'd love this model compared to the previous models. This Chevrolet is stunning, with its 755 horsepower and 6.2-liter V8 engine reaching 212 mph. It goes without saying that this is one of the market's fastest cars.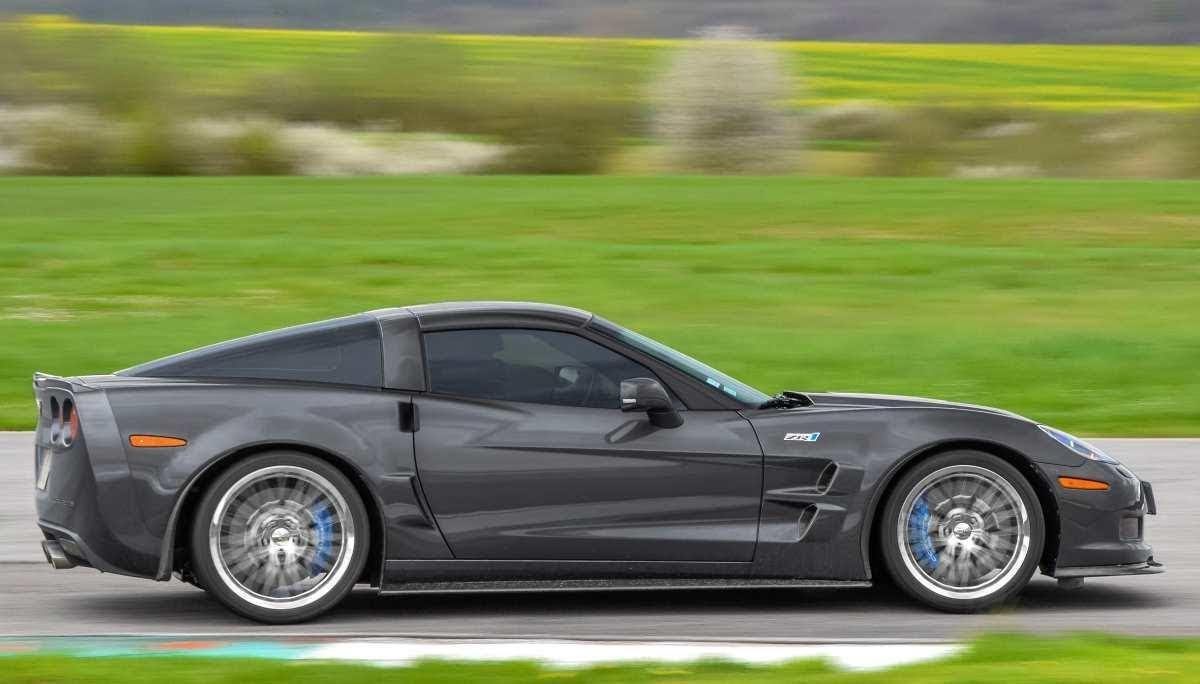 The substantial rear wing of the Corvette ZR1 is beautiful. Also, the halo hood and carbon-ceramic brakes are 15 and a half inches in diameter. With the unique packaging of the tires, you'd get Michelin pilot sport cup 2 tires.
2011 McLaren 12C
2011 Mclaren looks pretty astonishing, and its deliveries are mind-boggling. It takes only 3.3 seconds, dropping to 3.1 seconds with the Pirelli Corsa rubber, to reach 62 mph. This spotty car weighs 1,434 kilograms, while it generates 592 bhp and 443 pound-feet of torque.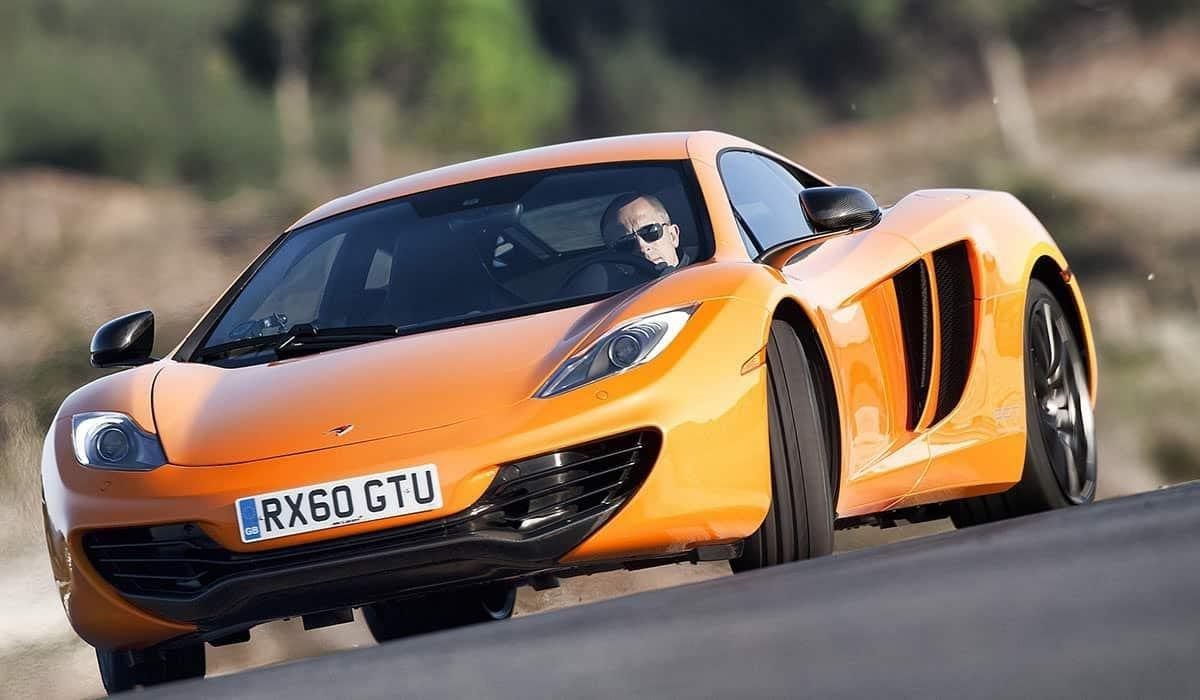 McLaren claims a top speed of 207, though a tester got the spider up to 215 mph. It uses carbon fiber composite chassis and longitudinally-mounted McLaren that powers this automobile. Power transmission is done through a seven-speed dual-clutch. Car enthusiasts consider this beast as McLaren's first sports car.
2016 Ferrari F12tdf
This supercar is exceptionally efficient in speed. Although it's less agile, the performance of this car is superb. The engineers of it did a fantastic job which makes it fit for the sports car category. The 2016 Ferrari has a 6.3-liter V12 engine with 769 horsepower.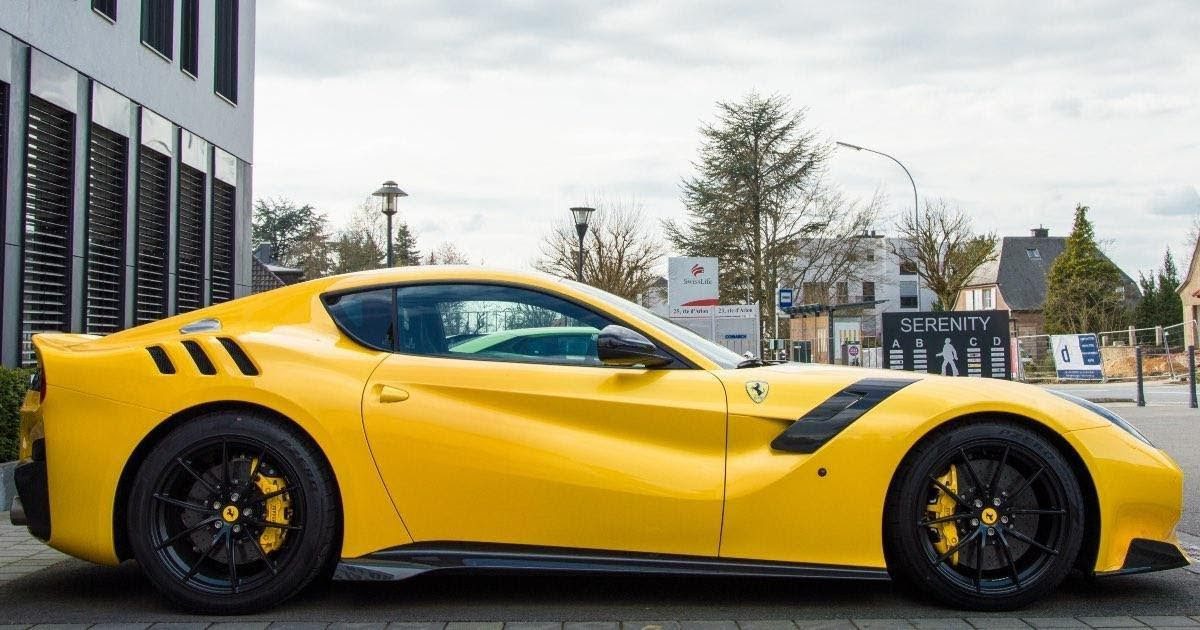 In creating this car, an extra 11 pounds-feet of torque was added. It can reach 60 mph in only 2.8 seconds and can hit a top speed of 215 mph. This car experienced Ferrari's first use of rear-wheel steering. Whatever enthusiast craves for in a sporty car is the present F12tdf.
2018 Ford GT
This is a legendary car when it comes to the whoosh of power and a wrap speed acceleration of zero-to-60 at 3.2 seconds. The functions of this car are admirable, with carbon fiber construction tires that give you a solid feel while on the track. It is indeed a beast!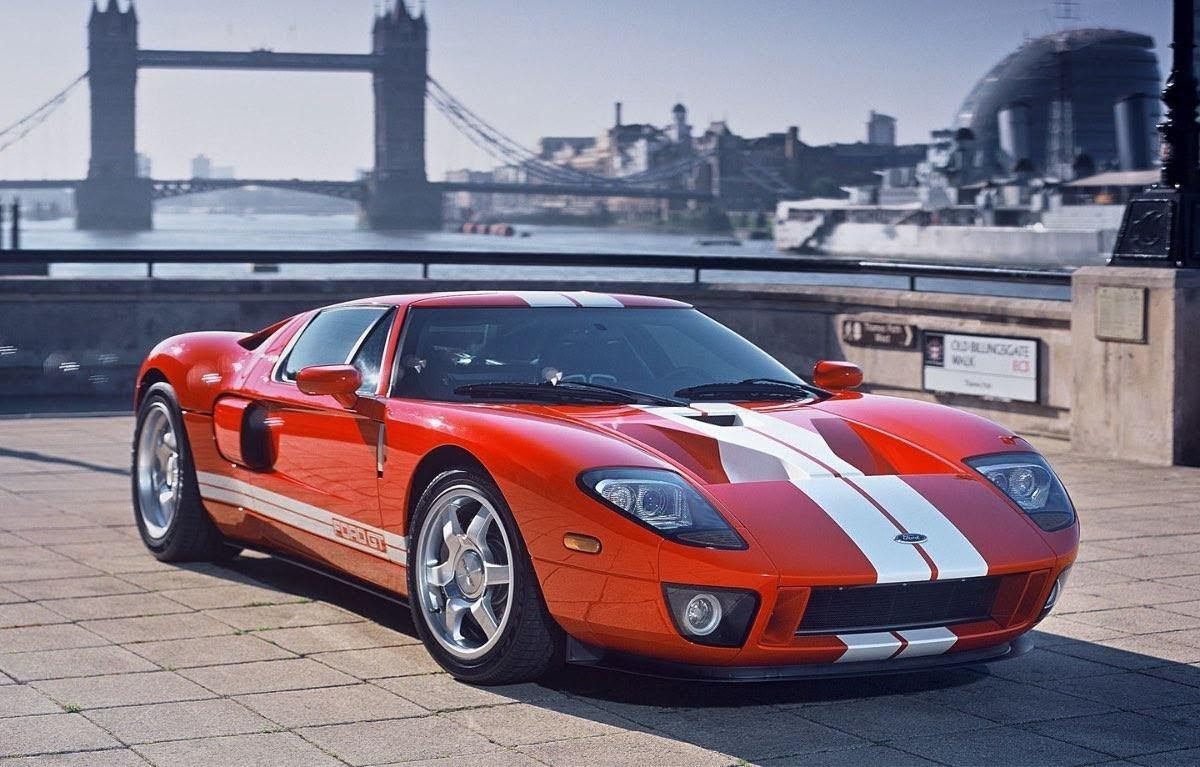 GT operates at 647 horsepower 3.6-liter EcoBoost V6 engine, powering the car to a top speed of 216 mph. The power delivery mode of this supercar is instantaneous. The bodywork of this car is all about aerodynamics, and the 7-speed dual-clutch automatic does wonders.
2014 Mclaren P1
It is enough to know what to expect with such exclusivity, costing $1.5 million with only a limited quantity. It processes a 903 horsepower, 664 pound-feet of torque, and an electronically limited top speed of 217mph, which means it takes less than three seconds to reach 62mph and less than 17 to reach 186mph.
The V8 engine is a combination of McLaren twin-turbo V8 components and a 7-speed dual-clutch automatic. The best way to enjoy this heck of a ride is to rent a racetrack and burn your tires because it makes speed violations so easy.
2019 Lamborghini Aventador SVJ
You probably know what to expect from a Lambo Aventador and a SuperVeloceJota that runs on a 6.5-liter V12 engine, 531 pound-feet of torque, and 760 horsepower should exceed your expectations. There is almost no car like this "fighting bull," a true progenitor of supercars.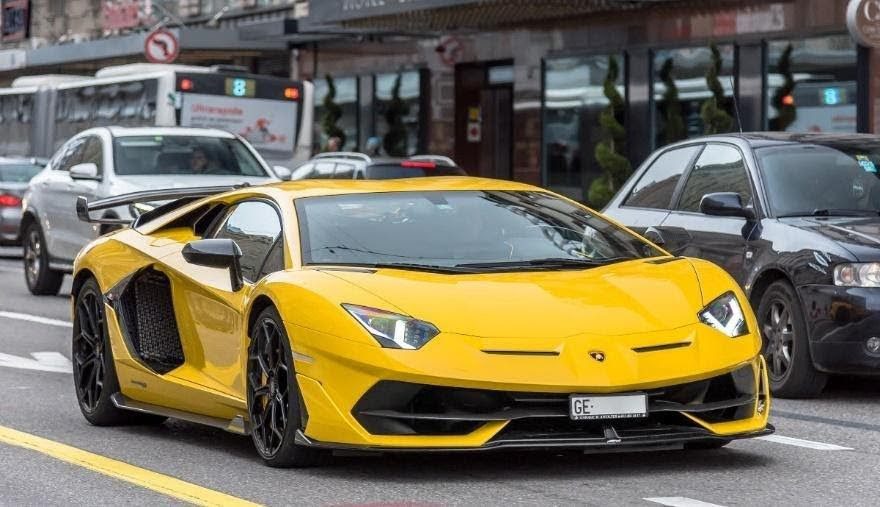 The 2019 Lamborghini Aventador SVJ is equipped with excellent features, including an all-wheel drive, steering, active aero, gooey Pirelli Trofeo R tires, active aero vectoring, and large areas of carbon fiber fittings. There is almost no car like this "fighting bull," a true progenitor of supercars.
2014 Porsche 918 Spyder
This new Porsche is a delivery of hybrid technology and hypercar performance. A 4.6-liter V8 powertrain that produces 608 horsepower plus two electric motors powers this undeniable beauty, with 125 and 154 horsepower for the front and rear wheels.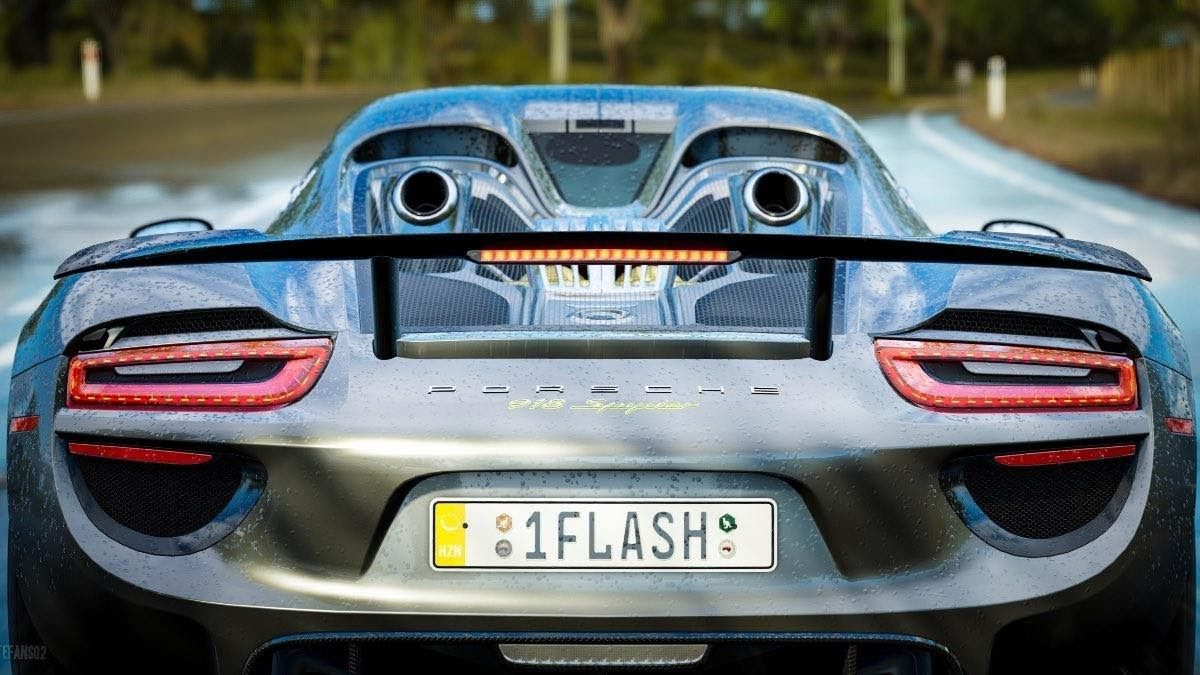 You can hit 60 mph in 2.6 seconds with the well-built 7-speed PDK automatic transmission. As expected, all that power, performance, and hybrid technology doesn't come cheap. The price of a 2014 Porsche 918 Spyder costs almost a million dollars, making it one of the most expensive cars in production.
2015 Ferrari LaFerrari
The 2015 Ferrari Laferrari is an exotic sports car with a 789-hp V12 engine that gets a 161-hp boost from an electric motor (yes, it hybrid), enabling it to accelerate insanely fast while achieving a respectable fuel economy. It's the perfect car that suits the glitz and glamour lifestyle.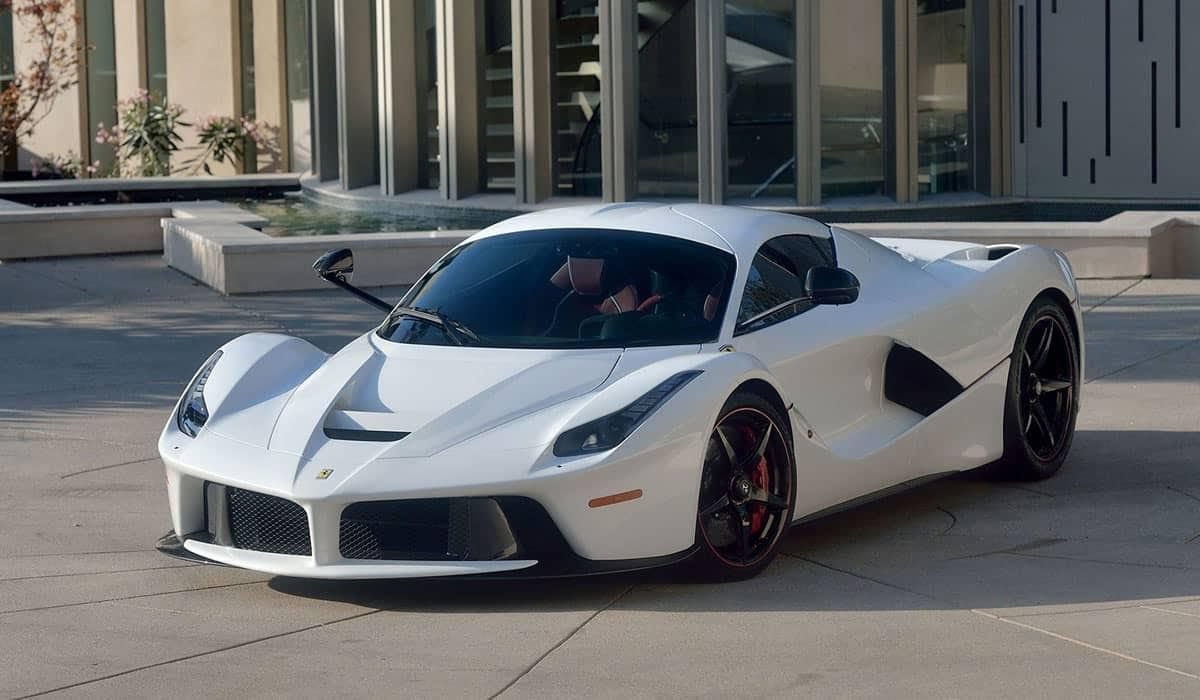 You can view the mechanical component in action since it features a see-through hood panel behind the driver's seat. To improve the LaFerrari's experience, the care comes with an adjustable magnetic suspension that allows those behind the wheel to decide between different settings, such as a bumpy road option.
Noble M600
This next beauty is undoubtedly one of the fastest cars around with a reputation of being faster than a Ferrari. Its engine surprisingly comes from a Volvo XC90. The car runs on a transformed Yahama designed 4.4-liter V8 producing a hefty 650 bhp.
Noble hits 60 mph from rest in 3 seconds and 120 mph in 8.9 seconds. This is one of the fastest cars that is allowed on public roads. For a car hand-built in small premises on the outskirts of Leicester, it is not too overpriced at $200,000.
Pagani Huayra
The brand was named after a South American wind god, and you can guess why. With its unique beauty, this incredible ride is probably faster than the wind. It runs or, let's say, "flying" on a 6 liter 60-degree, twin-turbo V12 engine.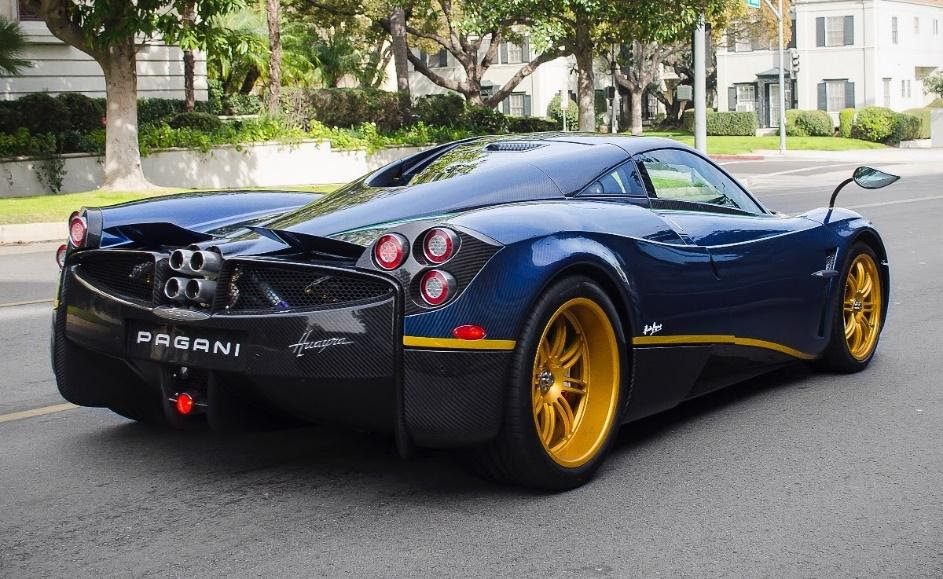 Many parts of the interior are closer to art than automative design, with qualities like the unique exposed metal gear selector showing the obsessive attention to detail of the designers and making the interior design and comfort of this car are impeccable.
Koenigsegg CCXR
Koenigsegg CCXR is a monster! It covers 250 miles per hour, featuring a 4.8-liter twin-supercharged flex-fuel. It ranks as one of the fastest production cars ever-churning a whopping 1018 horsepower, and its exterior design is one for the books!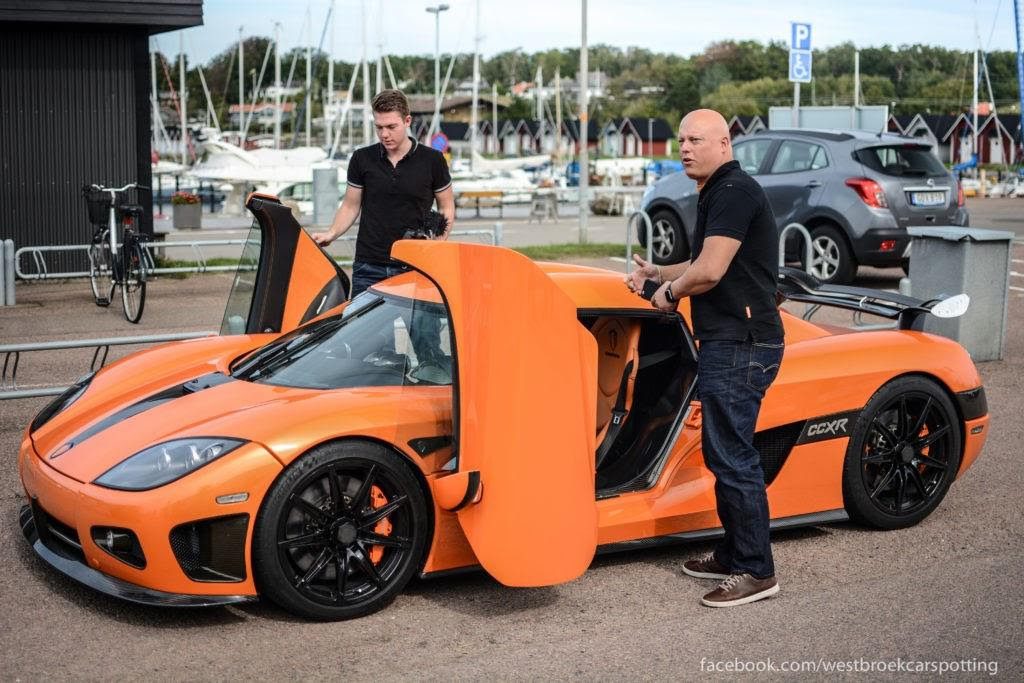 This car has a top speed of 400+km/h without a rear wing and not an exact fuel managing engine, which shouldn't be a big deal for $700,000. It comes with a rear design beautifully made with exotic proportions enhancing the easy speed and a twin flex-fuel engine.
McLaren Speedtail
The design of this car is impeccable with a build of a speed tail. It's an "honest-to-goodness" modern marvel. It is a showcase of engineering prowess, determination, and several hours in the wind tunnel. The McLaren Speedtail features a unique engine design as well.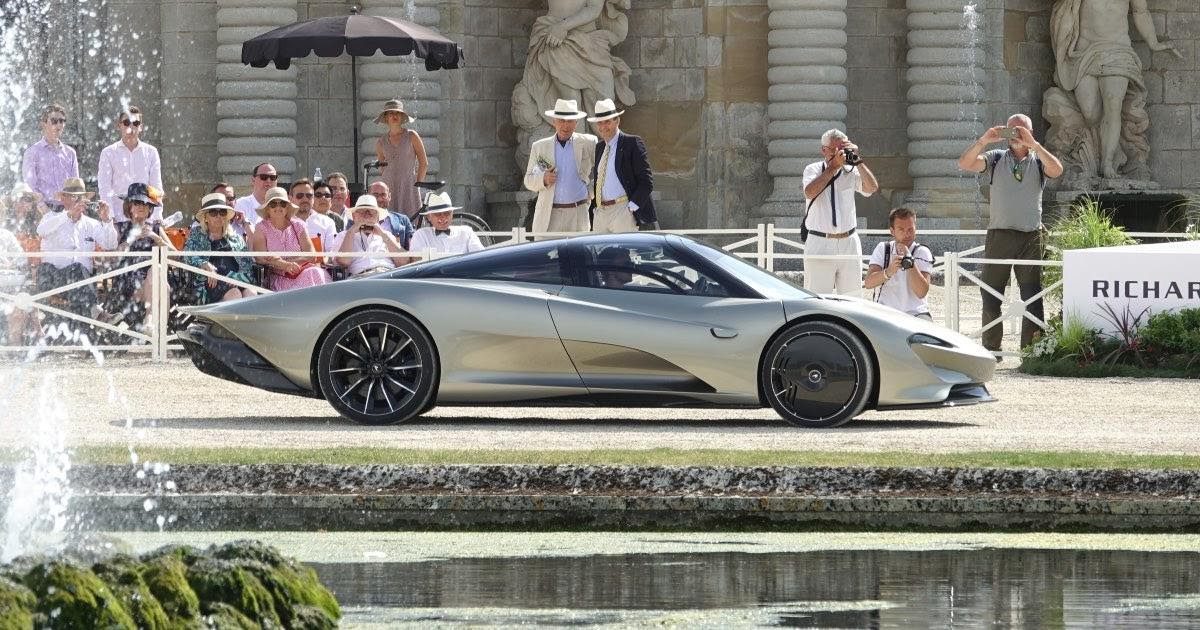 Running on a four-liter twin-turbocharged V8 engine with a parallel hybrid system puts its aerodynamic speed icon on a high prestige. The speed tail is a car like no other; a pure fusion of science and art in an automotive form.
2005 Bugatti Veyron
The Bugatti Veyron is indeed a groundbreaking car with 9.22 pound-feet of torque at 2,000 rpm and a whopping 721 horsepower. The optimum elegance and cutting-edge technology harmoniously combine athletic performance and elegant form.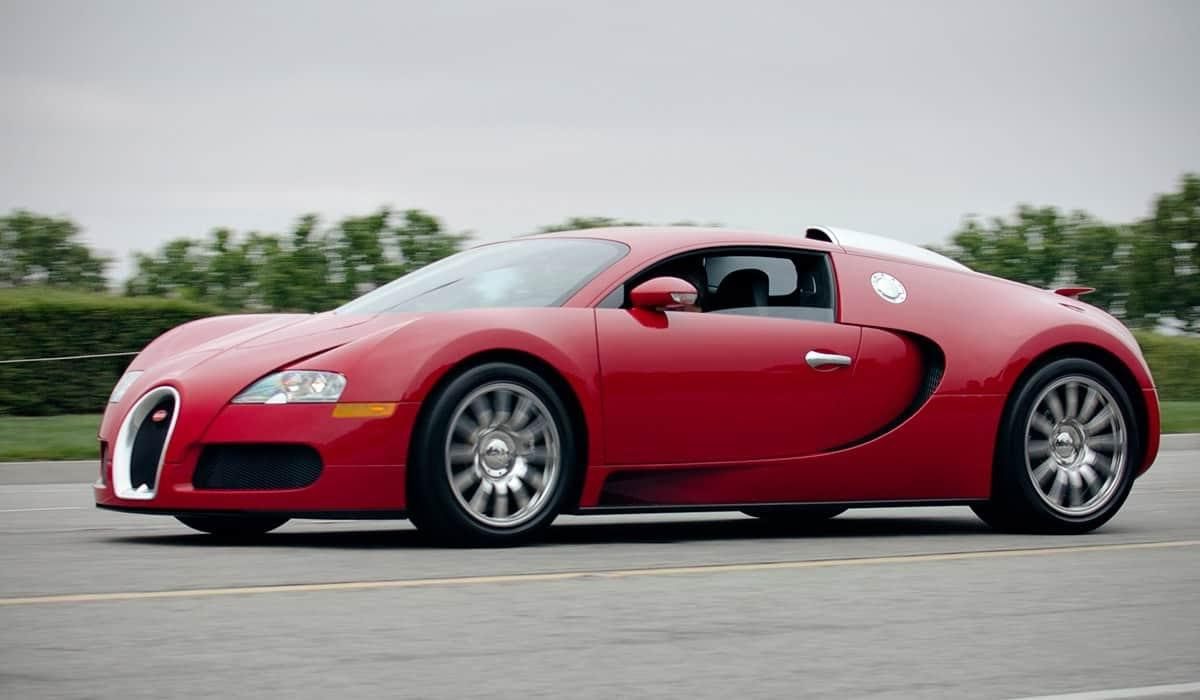 Its constructed with a series configuration that can undoubtedly tackle any driving scenario at any time, one of the first of its kind to do so. It is perfectly configured and highly comfortable to drive. The proud history part of the Bugatti-DNA is represented in this model.
2017 Bugatti Chiron
Bugatti Chiro is reputable for its ability to run 261mph. It will go even faster and for those owners who want to go to the very edge of the performance envelope. It is one of the first to have 1,500 horsepower in the world. It can accelerate from 0 to 60 mph in under 2.5 seconds and has a top speed of 261 mph.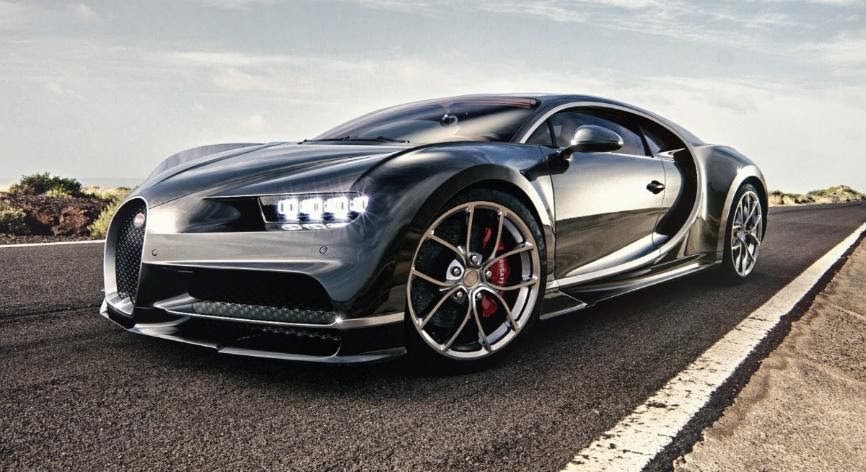 The 2017 Bugatti Chiron has a speedometer with 310 mph on it, and Bugatti claims it can reach 261 mph. According to the automaker, this was the first production sports car to have 1,500 horsepower. Each of these babies cost $2.6 million, and only 500 were made, meaning you have slim chances of getting behind the wheel of one.
Shelby Supercars Ultimate Aero
This is an ultimate supercar, you'd agree. You will have to be lucky and wealthy to drive one, and you could tell the manufacturers of this car wanted to include premium value. Yes, the speed of Shelby supercars is extraordinary. Ultimate Aero reaches a speed of 255miles per hour!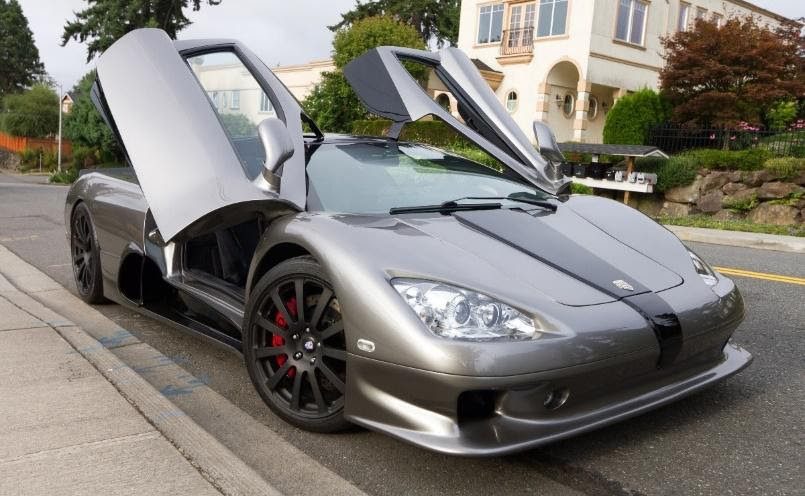 It houses a 6.3-liter twin-turbo V8 with 1,287 claimed horsepower. Its well-designed aerodynamics, carbon fiber rear, digital temperature reading, tire pressure monitor, and 'infotainment' device are all part of the new center console. These enhancements help Ultimate Aero rank as the fastest production car in the world.
Hennessy Venom GT
As one of the greatest supercars to be made in human history, you can get this missile for just above $1 million. Venom GT set a Guinness world record. What would you expect from a car with about 150% horsepower– at full tilt, the engine makes 1,244 hpat 6,600 rpm.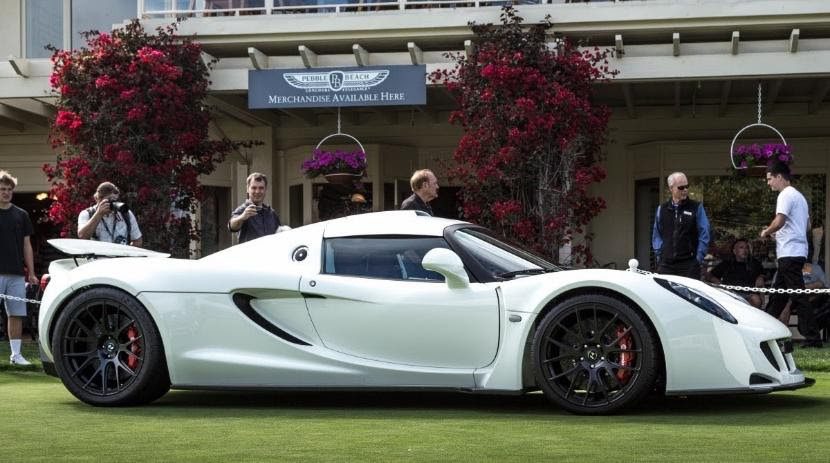 This high-performance sports car includes handmade carbon-fiber bodywork. Its brakes are carefully crafted ceramics. Venom operates on a twin-turbocharged V8 engine, and it's based on the GM LSX. Also, it has adjustable aerodynamics and an adjustable suspension system.

Koenigsegg Agera RS
Agera RS created a new world speed record. When we focus on specifications, it includes luxurious lightweight sound insulation, an optimized front splitter, front winglets, a dynamically active rear spoiler for more downforce, and an advanced dynamic underbody flap system, and (up to 450 kg at 250 km/h) are all apart of this beauty.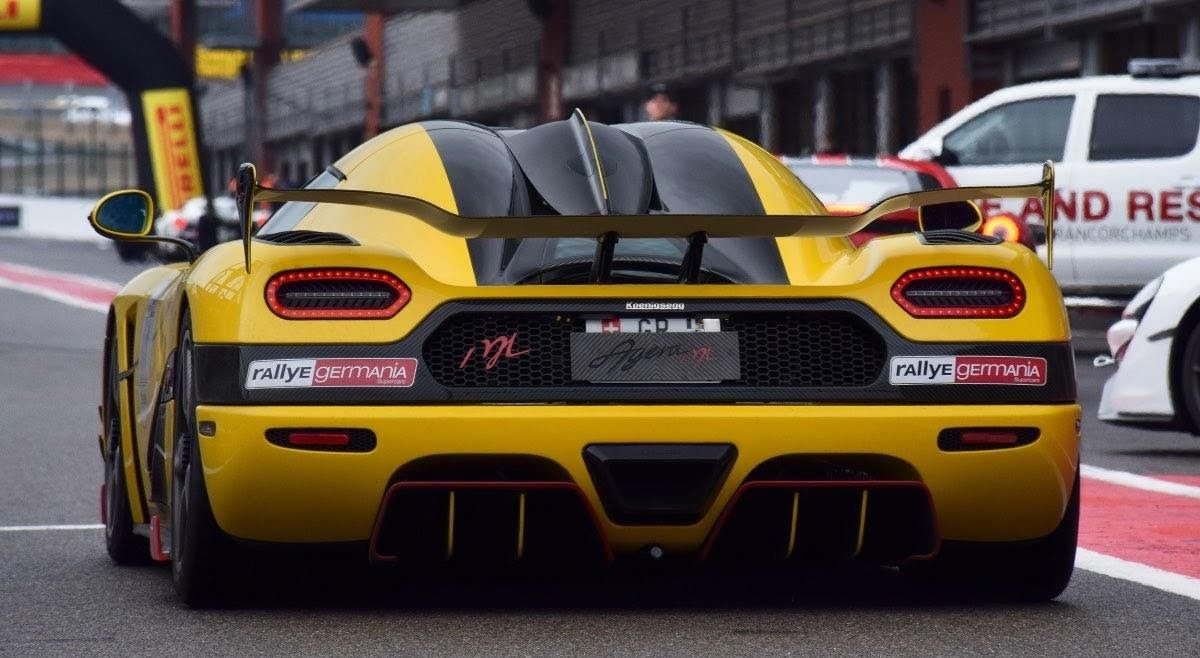 This Swedish car features improved side air outlets behind the front wheels, increased power, and a raised rpm limit. Its twin-turbocharged V8 engine and 7-speed dual-clutch make it a perfect fit for a race (if you're into that) and day-to-day activity.
SSC Tuatara
The SSC Tuatara is fueled by a twin-turbocharged 5.9-liter flat-plane-crank V-8 engine that produces 1750 horsepower and 1341 pound-feet of torque at 8800 rpm and produces 1750 horsepower and 1341 pound-feet of torque with E85. It is top of its class.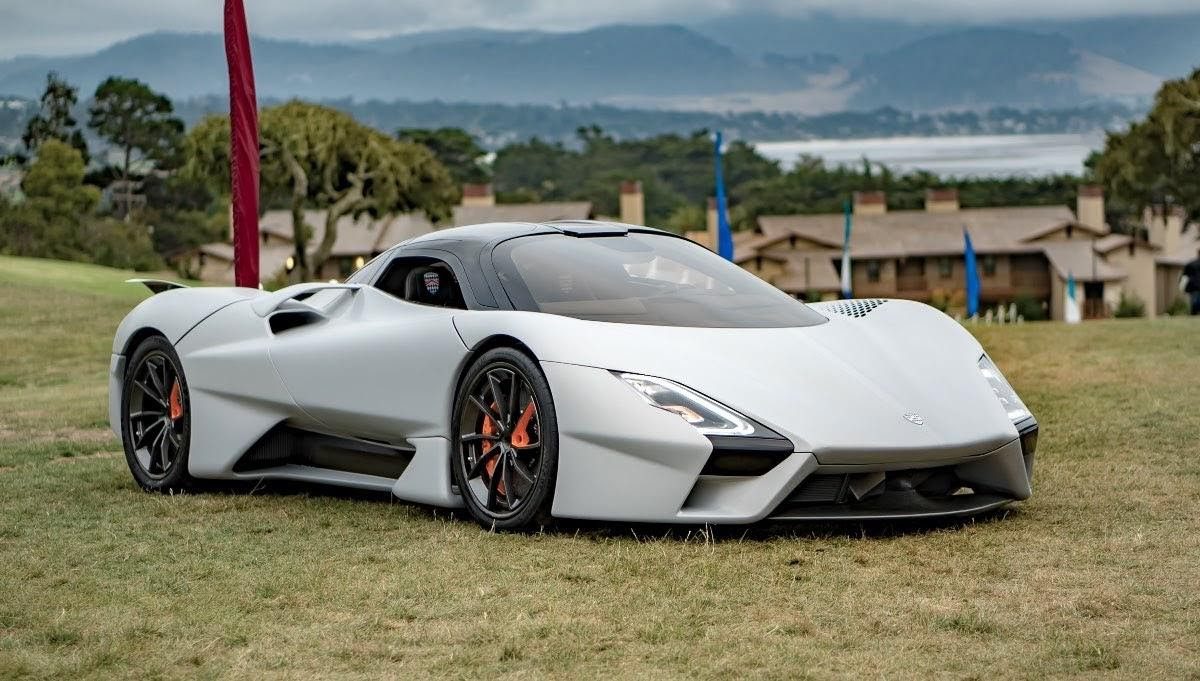 It has a seven-speed manual transmission with paddle shifters that are controlled by robotics. The power output is 1,350 hp. Due to its 5.9 L (360.0 cu in) twin-turbocharged V8 engine, it can attain a top speed of 300 miles per hour, and money is no object to a true SSC customer and a speed junkie.