40+ Celebrities Who Are As Proud Of Their Car Collections As They Are Of Their Success
By Anthony K January 2, 2022
---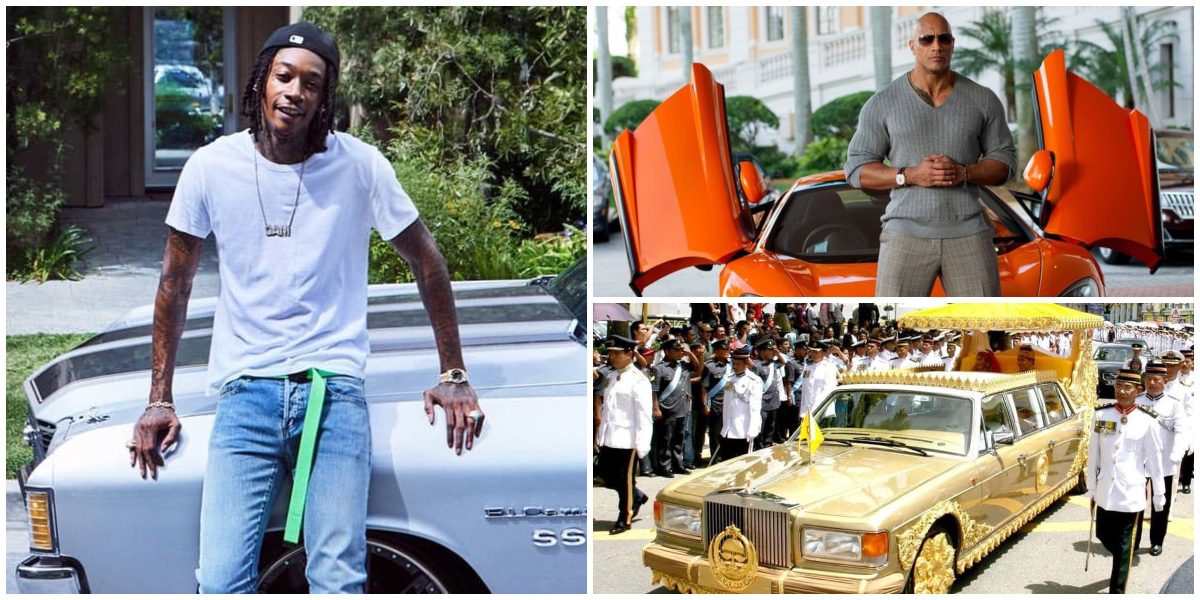 One benefit of having extra money is being able to spend on the things you love or have always dreamed of. And if you are a celebrity, then you have the ability to buy any item that you desire. However, this rings true across most clubs with high status. They love to spend thousands on cars. Many of you know that they are hundreds of celebrities out there who take pride in their car collections. They also love to customize them to make them their own unique show on wheels. Because of this well-known fact, we've compiled a comprehensive list of celebrities you may look up to alongside notable mentions from their garages. The list comprises artists with diverse tastes, fashion, and preferences, especially for cars.
Michael Jordan
Michael Jordan has always been a key influence in basketball and acting. Some decades ago, he participated in slam dunk contests before going pro and assuming the face of basketball for a whole generation. He also has some pretty sweet cars in his garage.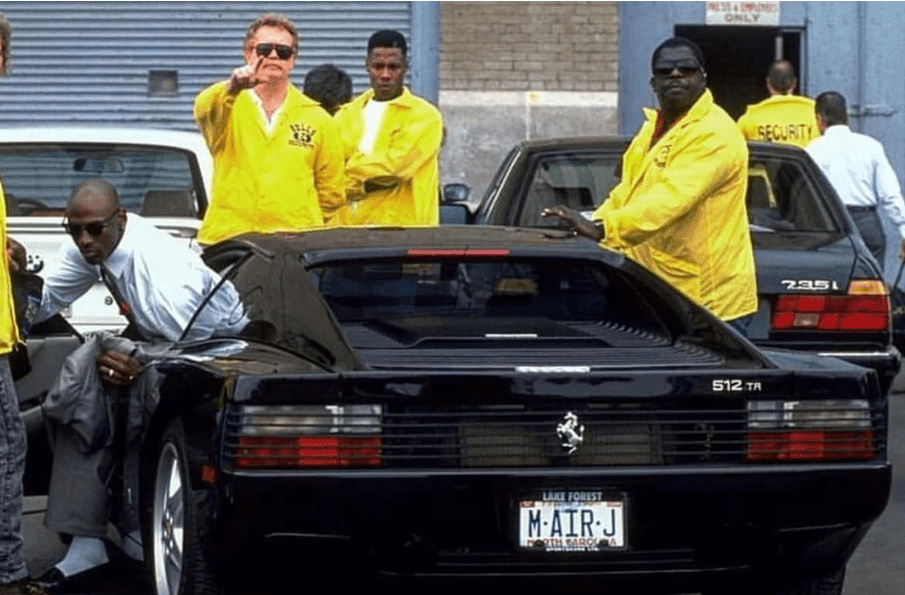 Besides inspiring upcoming basketball players, Jordan also inspires people with his love for cars. His collection includes a 2006 Cadillac XLR-VE and Aston Martin DB & Volante. M.J. also owned a Mercedes-Benz SLR McLaren 722 that was recently listed for $695,750.
Floyd Mayweather
Besides delivering knockouts in the ring, Floyd Mayweather is renowned for loving unique and exotic wheels. In his collection of over a hundred cars, you are sure to find one that suits your fashion and preference if you love black and white.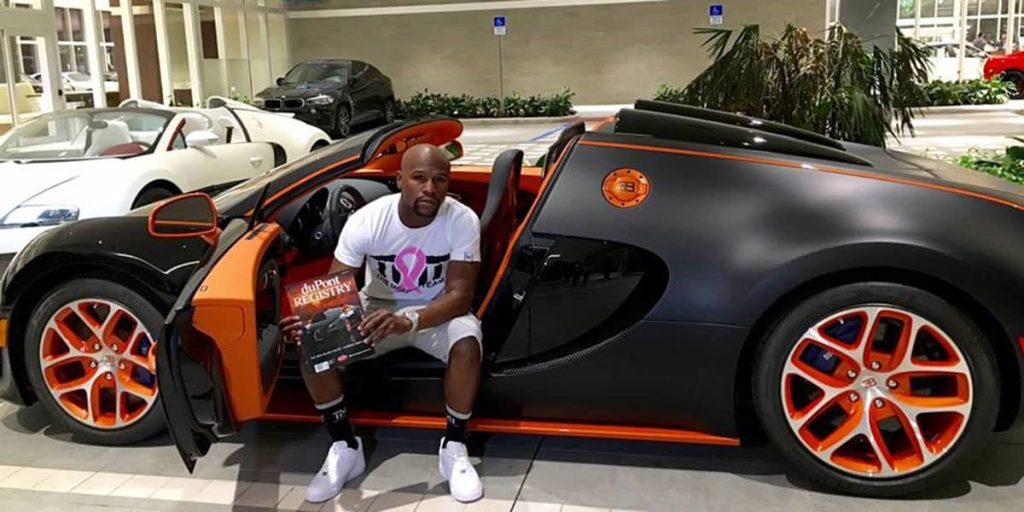 Floyd's taste is more inclined towards modern cars customized to his specifications, colors, and comfort. The garages of his homes in Los Angeles and Miami hold a Bentley Mulsanne, Mercedes-Benz 600, Lamborghini Aventador, Rolls-Royce Phantom, and McLaren 650S.
John Cena
If John Cena's debut in the Fast and Furious Franchise took you by surprise, wait until you see his car collection. The multiple WWE Heavyweight Champion has collected over twenty exotic cars ranging from American muscle car classics to modern supercars.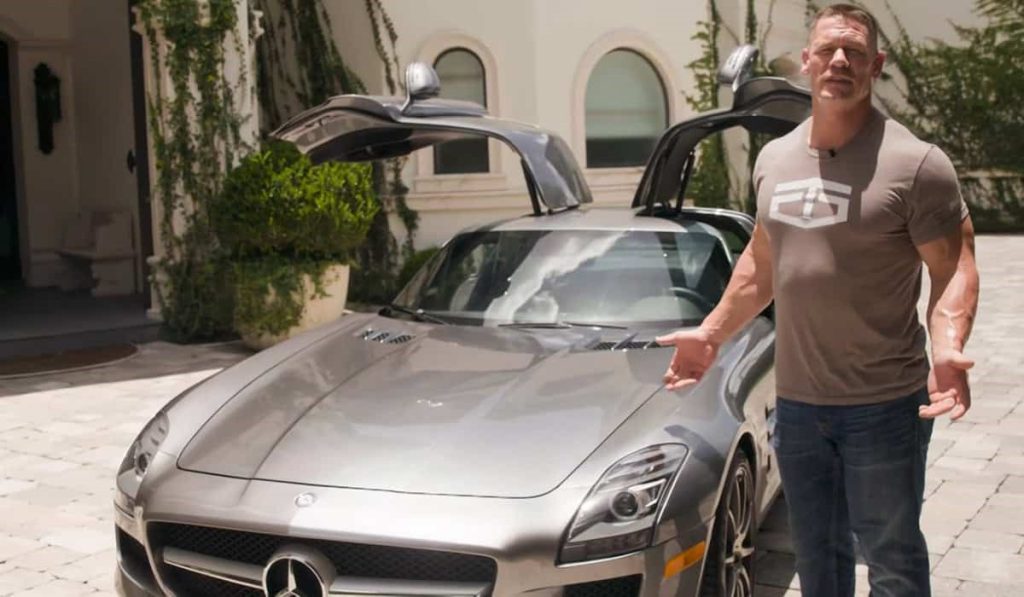 Notable mentions from Cena's collection include AMG vehicles, a yellow 1970 Oldsmobile Cutlass Rallye 350, the 2015 Mercedes-Benz SLS AMG GT, and the 1971 Plymouth Road Runner. He has also rubbed shoulders with Ford after selling the notorious Ford GT.
Snoop Dogg
Snoop makes major moves to cement his title as the Big Dogg. He has earned a reputation among car lovers due to his unique customizations. Snoop Dogg also stays true to the lowrider culture alongside the hip hop culture through art and investment.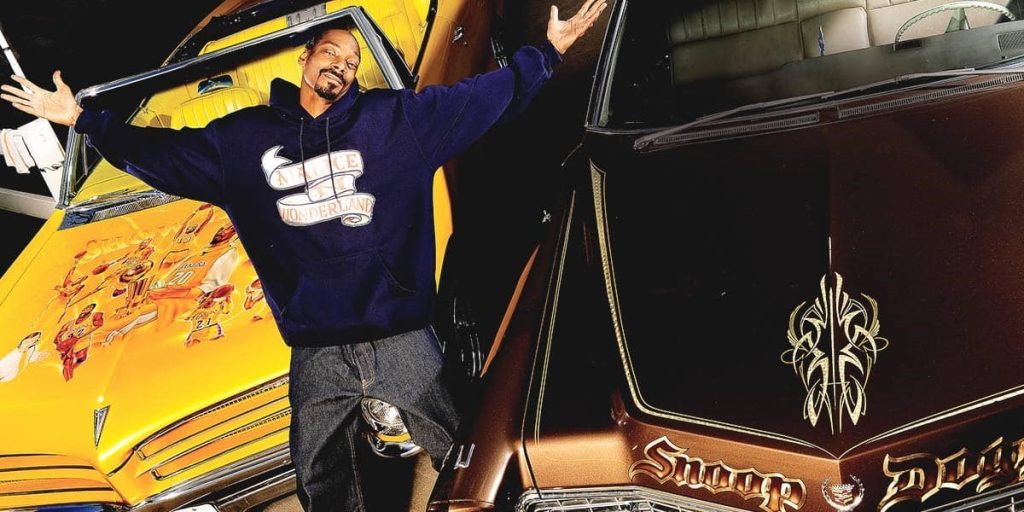 The iconic Lakers-themed 1967 Pontiac Parisienne is one of his favorites. It features total gold and purple with airbrush conscriptions of his favorite basketball figures like Shaq, Kobe, Magic, Kareem Abdul-Jabar, Wilt Chamberlain, Chick Hearn, and Snoopy himself. He definitely takes pride in his collection.
David Beckham
David Beckham made an elusive campaign in soccer for Manchester United, Real Madrid and capped for the English team 58 times. Off the pitch, Beckham proves to have an exquisite taste accentuating his unhidden love for elegant cars blending class, comfort, and speed.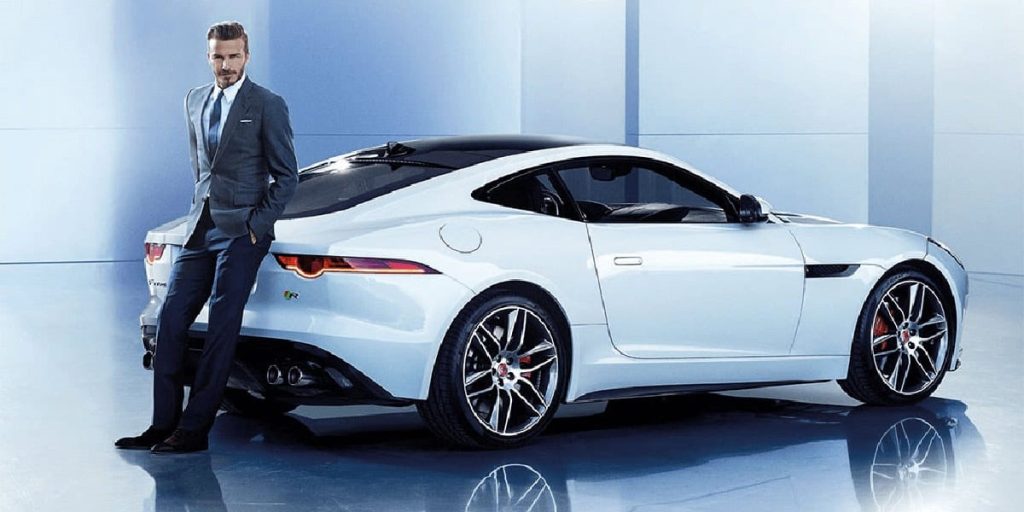 Beckham's enviable entourage includes a Cadillac Escalade, Cadillac Escalade, and Bentley Bentayaga. The Bentley Bentayaga features a $32,000 picnic hamper, $160,000 Breitling clock, $7,500 rear tablets, and an event seat made of quilted leather that reclines. The collection is made complete with an array of crème de crème motorcycles.
50 Cent
Curtis Jackson '50 Cent' has made a fortune in the entertainment industry with appearances in movies, documentaries, and reality shows, not to mention his music career. He has an exclusive taste for super and classic cars customized in signature royal blue as the primary color.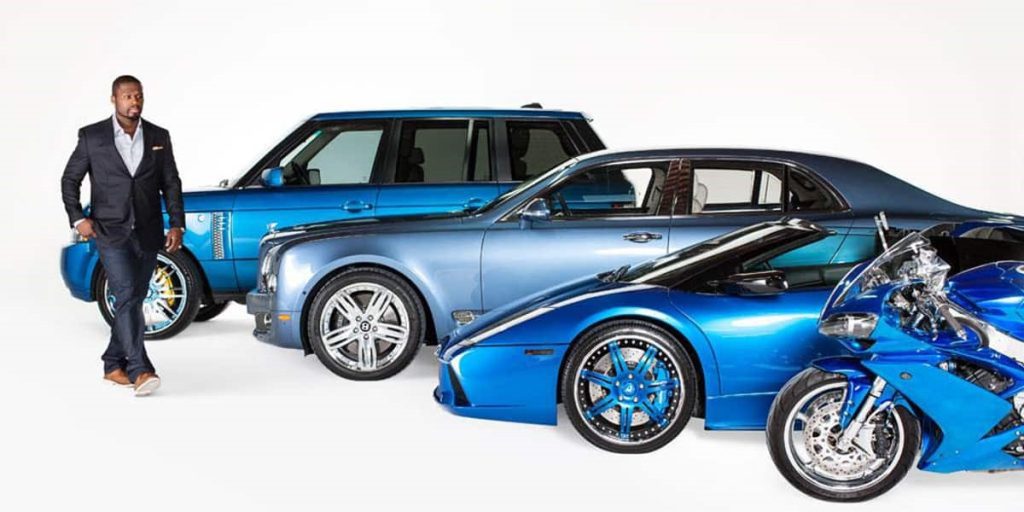 Despite previous controversies for having lied about his ownership of the Ferraris in the 2007 MTV Cribs, he has Ferrari in the garage. The confessed lover of Ferrari owns a Ferrari F430, Pontiac G8 Special edition, and the Lamborghini Murcielago priced at $320,000.
Kanye West
He has made headlines for the right and wrong reasons. His fair share of controversies includes car trouble, for example, when someone smashed into his Porsche Panamera into a Honolulu house in 2010. Nonetheless, it hasn't deterred Kanye from adding exclusive rides to his collection.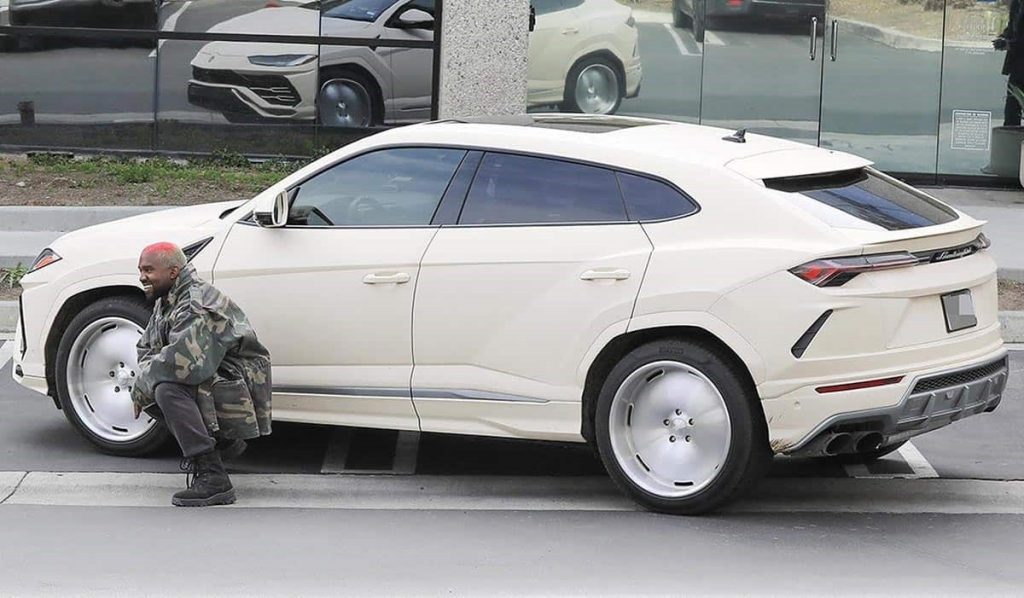 Kanye's fashion designs are proof of a taste out of this world. His impressive cars include an Aston Martin DB9 and Mercedes-Benz SLR McLaren. Ye's collection is more inclined towards European supercars that he always takes care to protect.
Manny Pacquiao
When Manny Pacquaio steps in the ring, one may overlook his love for supercars, but he loves to stay low-key. The professional boxer and elected senator is a devoted car collector with modern, well-known supercars as his preferred taste.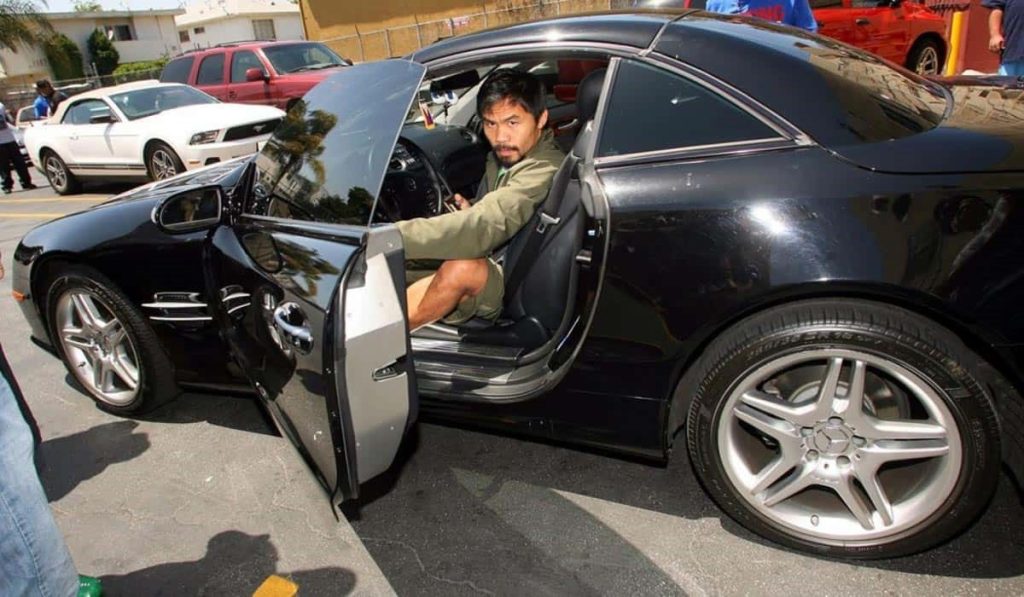 Manny Pacquiao's garage includes supercars like the Mitsubishi Pyro V6, Porsche Cayenne Turbo, Mercedes SLK, Lincoln Navigator, and Ferrari 458 Italia. The renowned boxer has over twenty-two vehicles, including the exclusive Mitsubishi Grandis. By the way, we are only naming a few here.
Gerard Lopez
The Lotus F1 Team chairman, Gerard Lopez, is an impressive car collector and entrepreneur. Besides co-owning Mangrove Capital Planters and Genii Capital, he owns exclusive rides for all tastes. Not to mention, the Luxembourg-born also manages football club C.S.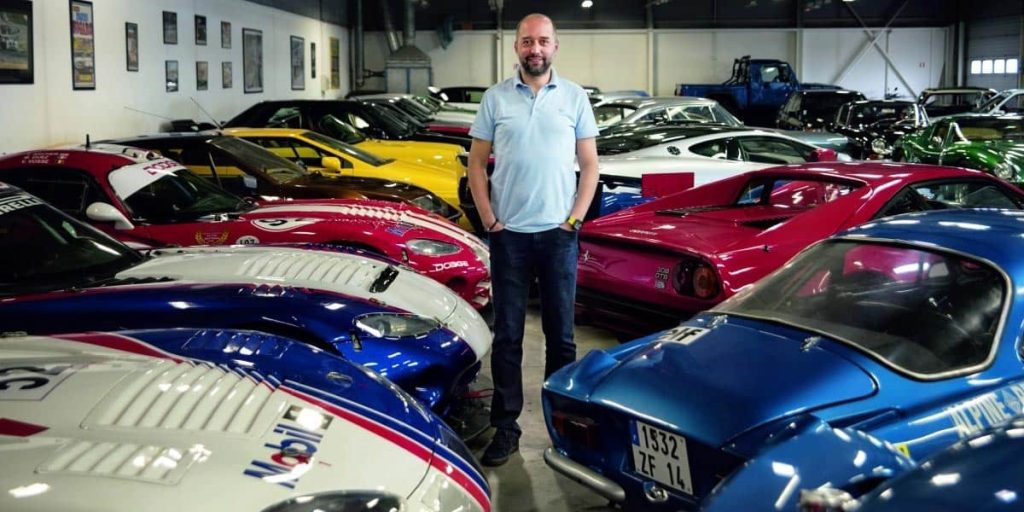 The underrated and self-made entrepreneur surprised most fans when featured in Top Gear. He has engines for nearly every taste beyond the pixel-perfect vintage pony, muscle, and racing cars. His favorites are the Bugatti, Porsche, Peugeot, and Euro-exotic cars.
Lil Wayne
Lil Wayne 'Tunechi' is an influential rapper with an exclusive taste for fashion, cars, and the finer things in life. Lil Weezy likes his car collections in a specific color, yellow, and a few different colors. He has managed to collect some exclusive cars showcasing his unique taste.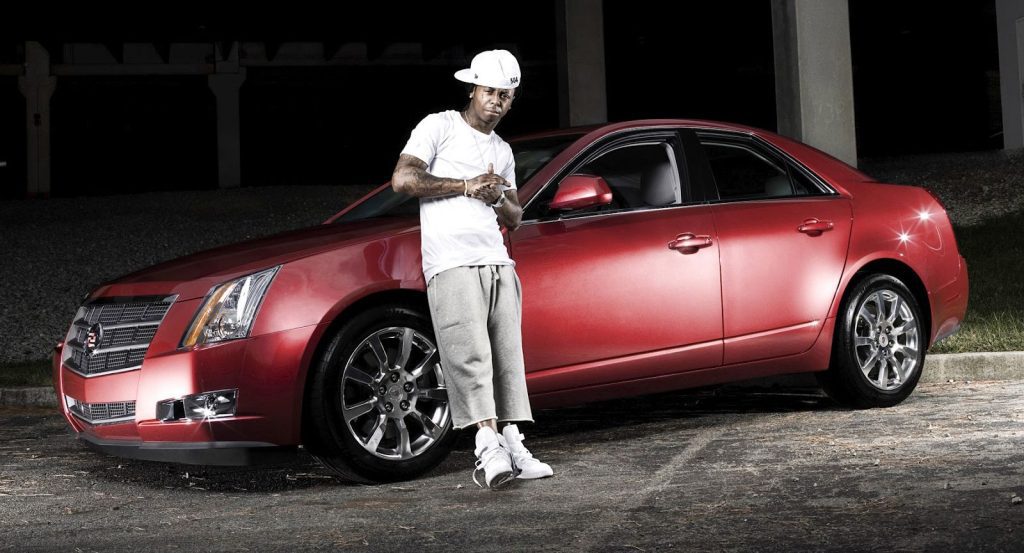 Lil Wayne owns a unique collection of fancy cars comprising the Rolls-Royce Phantom, Bugatti Veyron, 1999 Bentley Armage, and a Cadillac under his belt. The Bugatti Veyron is his personal favorite. He was seen on specific occasions when exploring its high speed.
Reggie Jackson
After a successful career, Reggie Jackson established himself as one of the best baseball players for generations to come. Popularly known as the October Man, Reggie still maintains a reputation as a distinguished face of baseball and for the foreseeable future.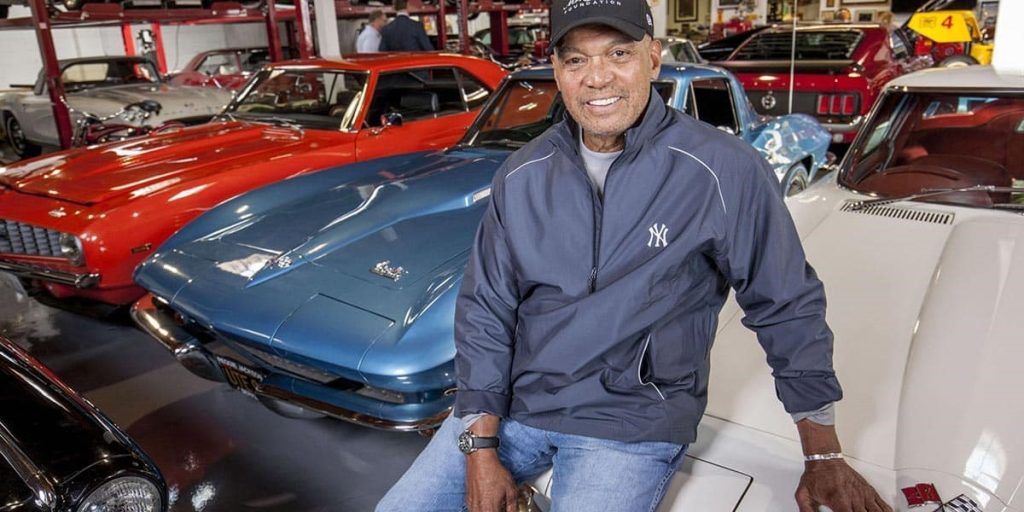 For his vehicles, Reggie is a distinguished lover of Chevy. His garage includes notable wheels like the '69 ZL1 COPO Camaro and 1941 Willys Steel Coupe. Owing to his confessed love for Chevrolet products, he may need more cars to prove that his passion for cars isn't misplaced.
Billy F. Gibbons
Most folks may not consider guitar lovers as avid car lovers. Besides grooming his beard or sizzling up the guitar strings, Bill Gibson is out collecting new additions to his supercar collection. His taste leans more towards custom hot rod creations.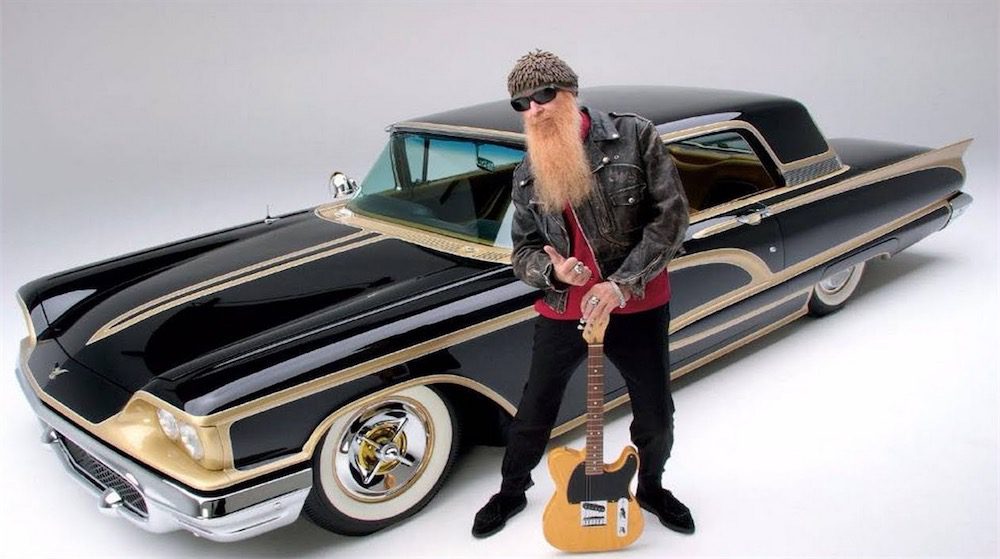 Billy Gibson has a vast collection of vehicles that includes the 1958 Ford Thunderbird (Mexican Black Bird), '62 Chevy Impala he calls Slampala, 1950 Ford Business Coupe, and a 1948 Cadillac Series 62/ CadZZilla resembling the Mattel toy model for kids.
Dwayne 'The Rock' Johnson
After an elusive WWE wrestling career, The Rock has also worked hard on some notable movies like G.I Joe and iconic appearances in the Fast and Furious Franchise. The Rock has an exclusive taste for sports cars offering easy entrance and exits for his 6'4 frame.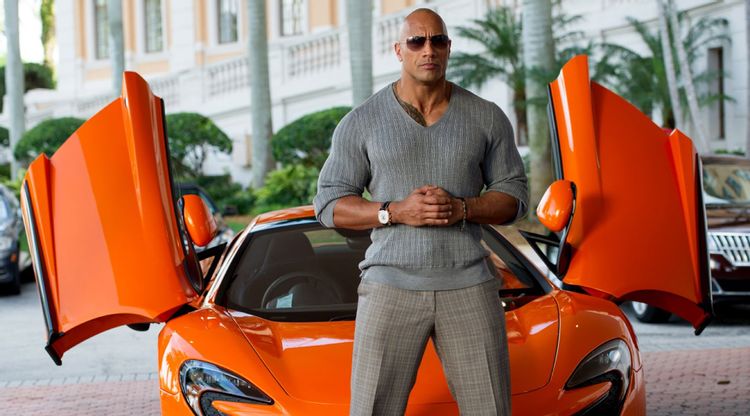 In The Rock's garage, you will find additions like the custom-built Ford F150, Pagani Huarya, Ferrari LaFerrari, 1999 Plymouth prowler, and Rolls Royce Wraith. The custom-built Ford F150 is one of his favorites allowing him to board or alight with ease.
Bill Goldberg
After a successful WWE wrestling career from 1998 to 2004, Goldberg stood out as a Hall of Famer and is knowns for multiple heavyweight championships. While outside the ring, Goldberg has a hunger for exclusive cars combining speed and exquisite taste.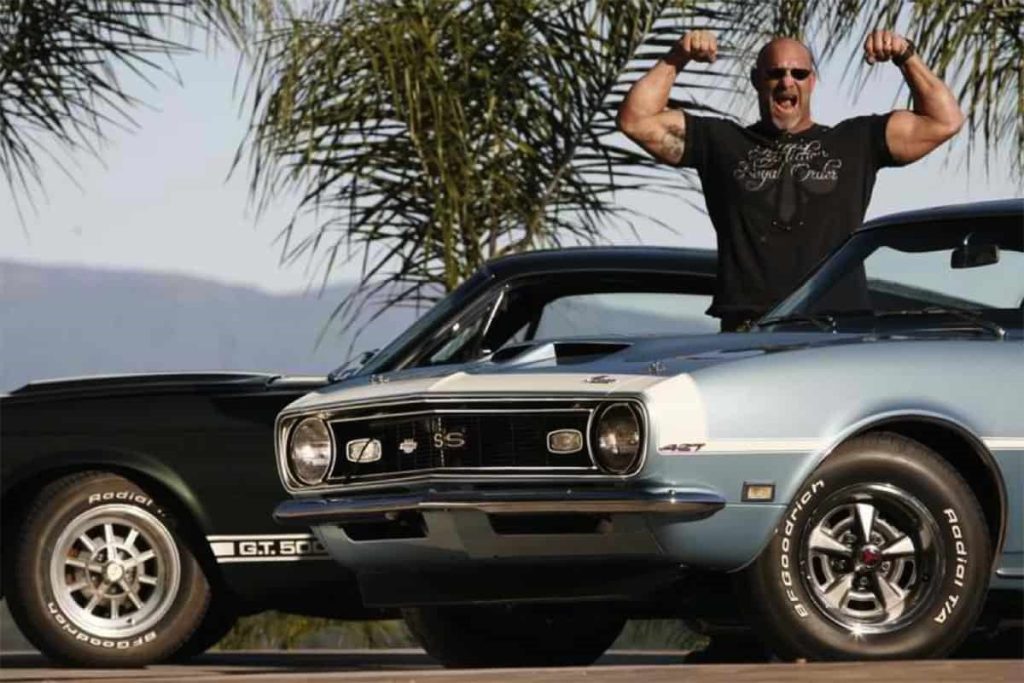 Among Goldberg's impressive collection, exceptional additions include the Tahoe, a sick ride decked out in all black, with silver and black rims, and chrome outfitted mirrors accentuating his wiry, brazen chiseled attitude. The photo above includes other beasts like the S.S. and G.T.
Shaquille O' Neal
Considering Shaq's size, he has a collection of vehicles fully customized for his comfort and class. Shaq isn't shy to spend cash to safeguard his environmental conservation efforts or show class by rolling in "inexpensive" wheels costing over $125,000.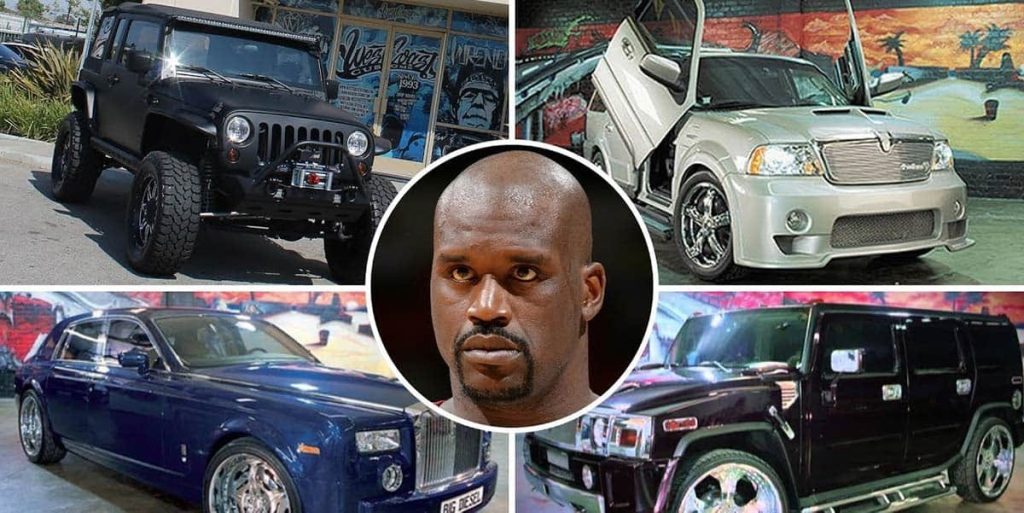 Shaq's notable pieces include the Ford F-650, the much-coveted Vaydor, a Mercedes-Benz S Class, a Chevy G 1500 conversion van (designed with Louis Vuitton interior leather, Venice Roadster, Polaris Slingshot, Rolls-Royce Phantom, and the Dodge Challenger Hellcat.
Joe Rogan
Joe Rogan has had a successful career as a T.V. host, comedian, and podcaster. Considering that he can adapt to changes in society and technology, the taste of cars in his garage also shows that Joe is a phenomenon befitting the crowds and superstars that grace his shows.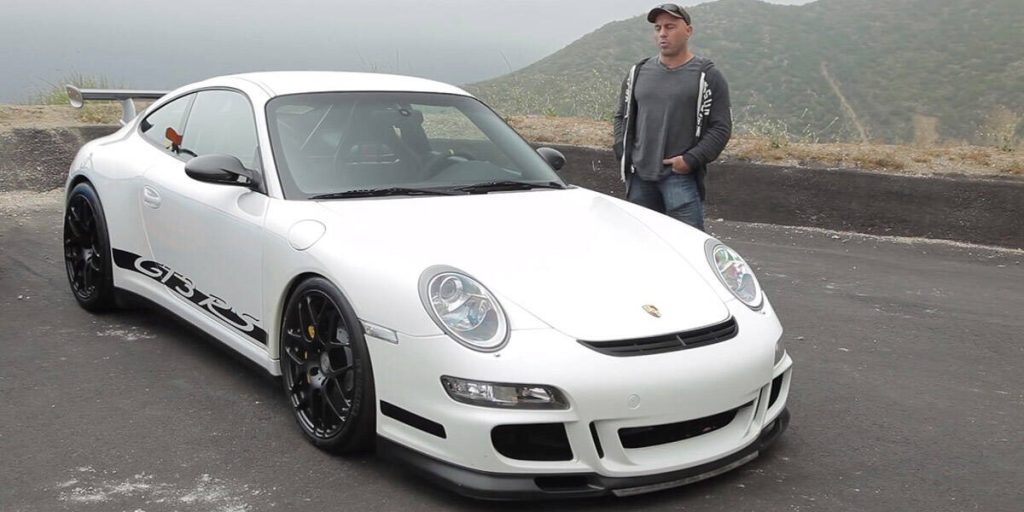 His exclusive collection comprises a gorgeous 1965 Chevy Corvette Stingray. While restoring it, Joe used his unique style and design ideas for the upgrade in engineering with the help of Steve Troop at Pure Vision Restorations to upgrade the piece into a million-dollar investment.
Usain Bolt
After setting world records and breaking his own world records on the track, sprinter Usain Bolt hasn't been shy to show his love for exotic wheels. Rumor has it that Bolt brings his supercars 2×2 as he prefers purchasing them in pairs.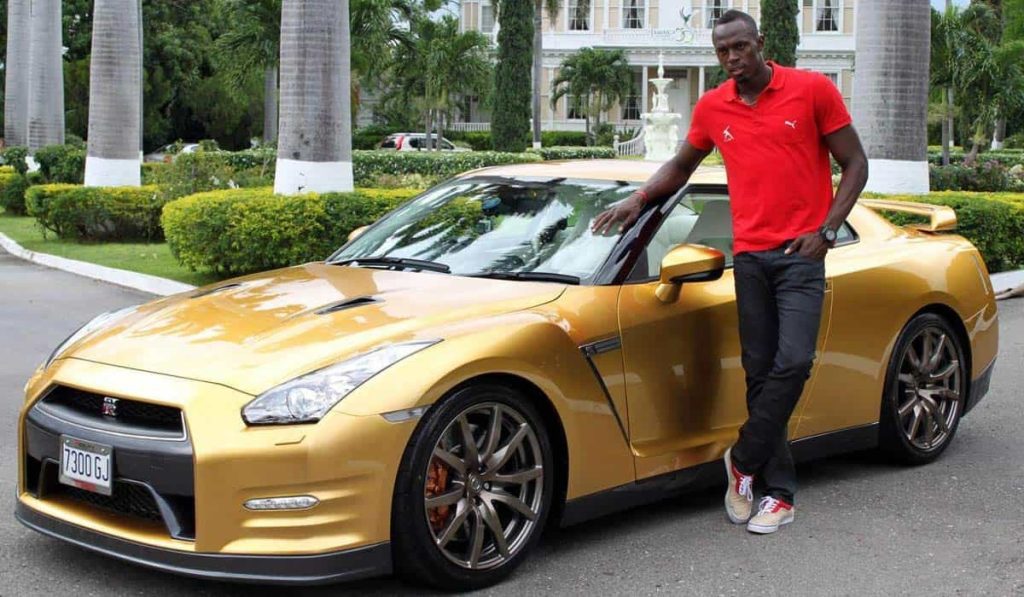 The Jamaican Olympic Sprinter and Gold Medalist own a collection comprising a BMW M3, several Ferraris, a Gold Nissan GTR, and the esteemed Easter Eggs guaranteeing his collection the fastest among other garages on the island. Domestic vehicles in his possession include the Jeep Wrangler.
The Sultan of Brunei
The Sultan of Brunei emits exuberance and royalty in his choice of vehicles, ornamentation, and decoration of his houses. His $20 billion net worth has earned him one of the largest Royal palaces with gold and diamond-encrusted bathrooms and over 7,000 cars.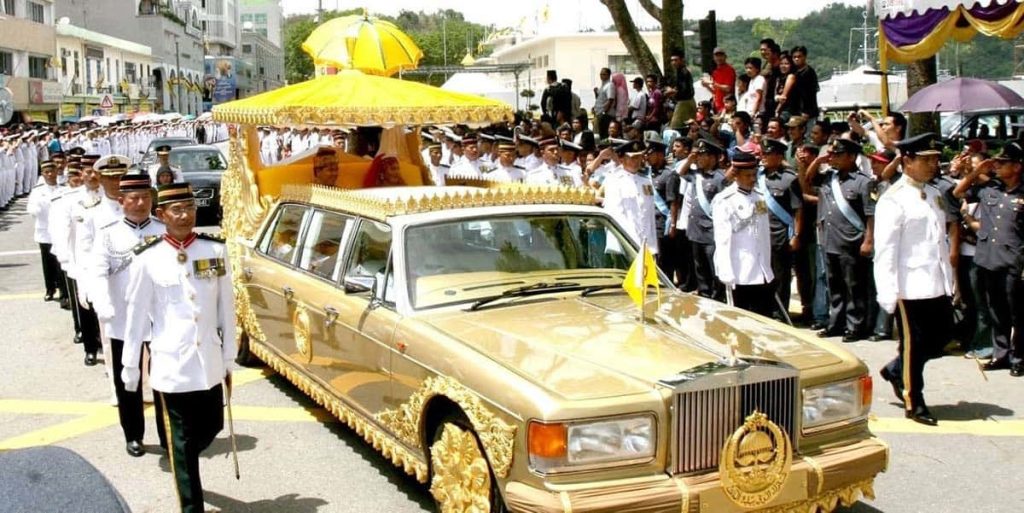 The Prince's garage comprises 452 Ferraris, 574 Mercedes Benz, 134 Koenigseggs, 179 Jaguars, notable brands like Aston Martins, Cicero BDB Maestros, and Lamborghinis. He also has limited editions like the Pininfarina, Ferrari Mythos, and Bentley Java. It's safe to say that you will know when he is coming.
Rowan Atkinson
After completing the Mr. Bean series, you may not think of Rowan Atkinson as one to prefer exotic cars. Rowan has managed to build an impressive collection with exclusive pieces from several generations, thanks to a sizeable income from a successful acting career.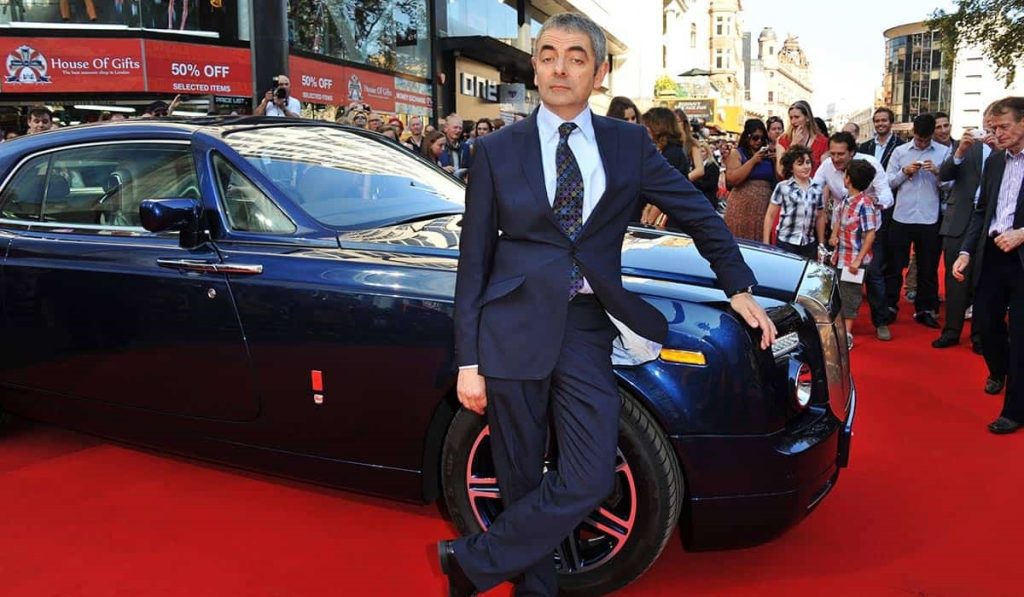 Rowan Atkinson has managed a collection of cars, including the 1939 BMW 328, Honda Civic Hybrid, Audi R8, Acura NSX, Aston Martin DB2, Bentleys, and the Aston Martin V8 Zagato. His garage also holds a 1964 Ford Falcon, a solid classic.
Ralph Lauren
Having established a name as an iconic designer, he has managed to maintain the role of a trendsetter. The avid collector from the 70s owns a wide range of vintage one-off type models and limited editions with an exclusive red color.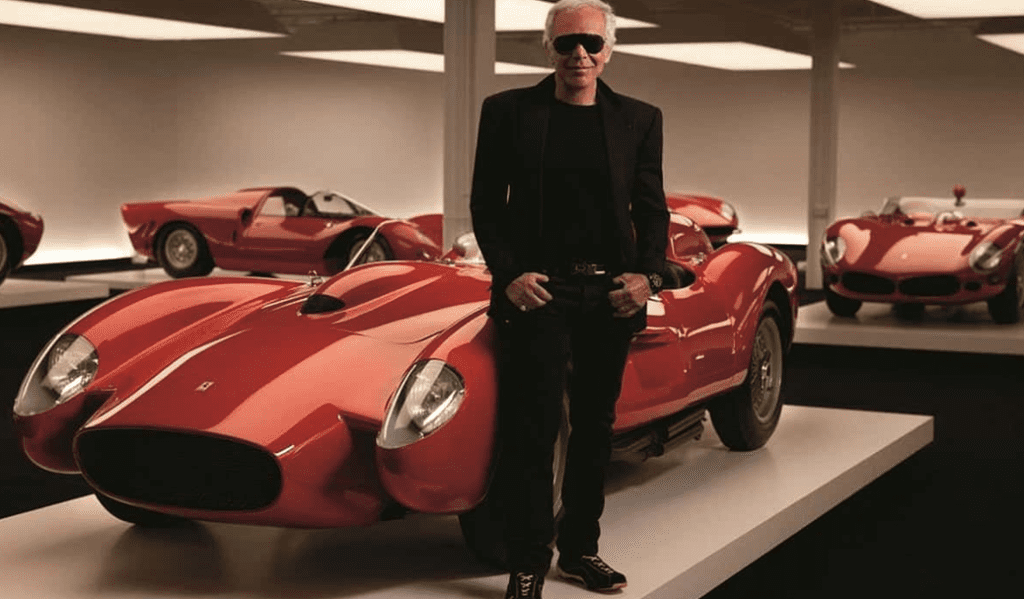 Ralph Lauren owns a vast collection comprising the Mercedes-Benz 280 SE4.5 and the 1979 Porsche 930 as his first purchases before owning more than seventy exclusive cars. In 2011, the Louvre showcased seventeen private vehicles in the four-month-long exhibition.
Lebron James
What would you do with a $154 million contract courtesy of the NBA? Thanks to a successful career, Lebron has acquired some impressive houses and exclusive cars. Lebron loves white whips, white wheels, or both, based on his preference.
Top collections of Lebron James include a Bentley Continental G.T., white Mercedes s63 AMG, customized Ferrari F4 30 spider, and Chevrolet Camaro S.S. featuring white rims. Lebron also owns a Hummer 2 and Jeep Rubicon housed in spacious mansions in Cleveland and Los Angeles.
Lewis Hamilton
Sir Lewis Hamilton has inspired drivers eager to join the Formula One Championship owing to his winning streak and establishment of an envious car collection. The multiple-time F1 champion loves motorcycles and exclusive vehicles, befitting the title and status of a global icon.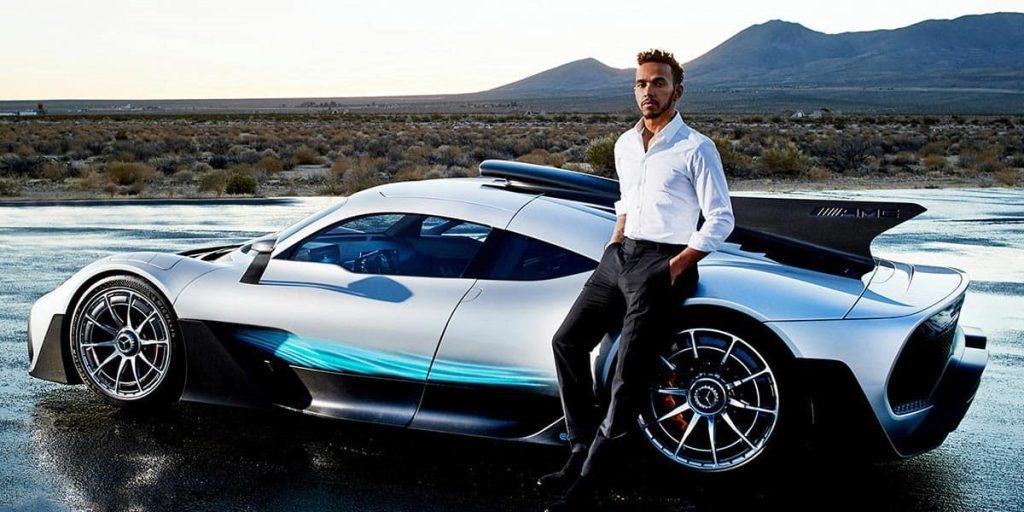 Sir Lewis Hamilton's cars include a 1966 Shelby 427 Cobra, Pagani Zondo 760 LH, Mercedes AMG SLS (black series, featuring gull-wing doors, a Ferrari LaFerrari, McLaren P1 with Lambo doors, Mercedes May Bach S600, and Maybach 6 among others. The list will also include jets, dragsters, and motocross bikes.
T-Pain
T-Pain has established a reputation for an eccentric, exclusive, and stunning car collection with lots of self-customization. The collection of vehicles with a unique panache includes an orange 1969 Chevy Impala, joker-themed 1972 Chevy Impala, and a super bright orange Cadillac.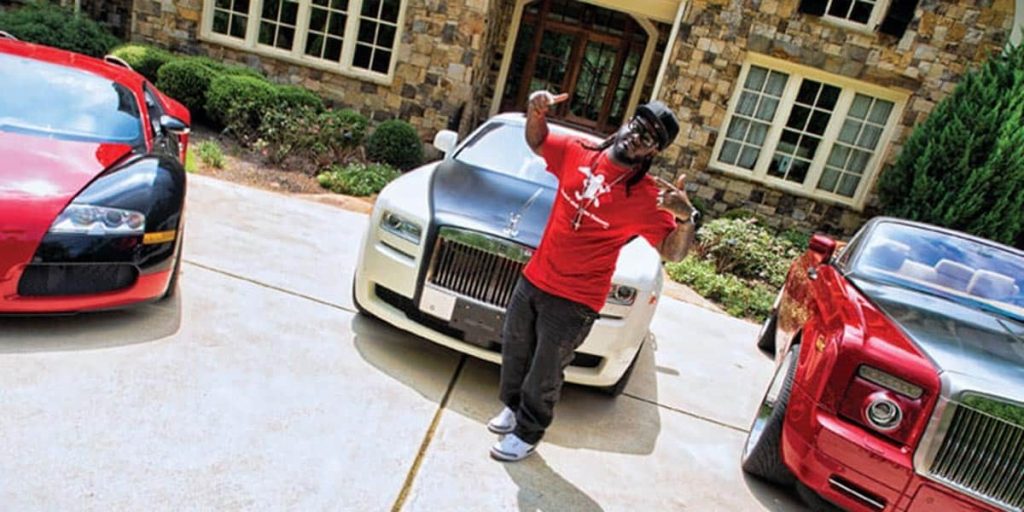 The super bright orange Cadillac also serves as a hearse. T-Pain's car collection also includes the Rolls-Royce Phantom Drophead Coupe (noted as his favorite). When T-Pain isn't taking a ride in one of the cars, you can find him in the studio cranking out hits.
Flo Rida
How far would you go to pimp your rides if you have millions to spare and zero chill? Probably, car lovers would follow in Flo Rida's footsteps for exotic customizations and purchasing hundred-thousand-dollar cars that always deliver speed and elegance.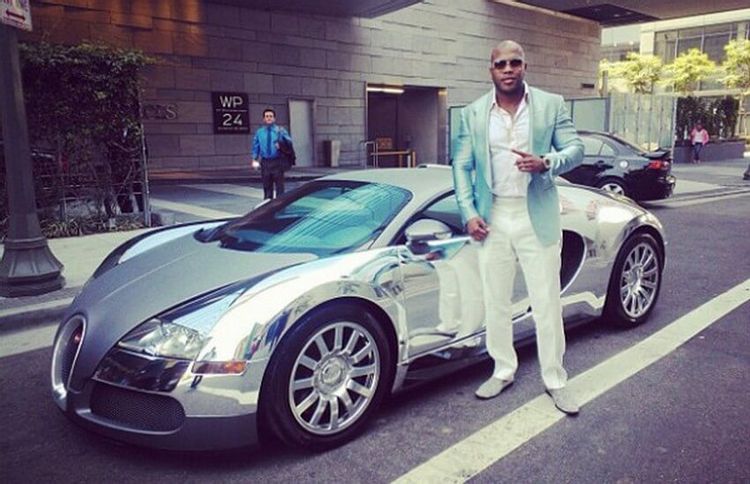 The photo shows Flo Rida's Bugatti Veyron acquired at $1.7 million before being wrapped in metallic gold. The rapper also owns a Ferrari California, Ferrari 458 Italia, Rolls-Royce Wraith, Rolls-Royce Cullinan, and a Zero S.R. bike for rides around the Sunshine State.
Steven Tyler
The phenomenon Steven Tyler is resilient and walking proof that aging gracefully is an option. Besides making good music and delivering memorable stage performances, Steven Tyler is a notorious collector of cars that will make you drool for more.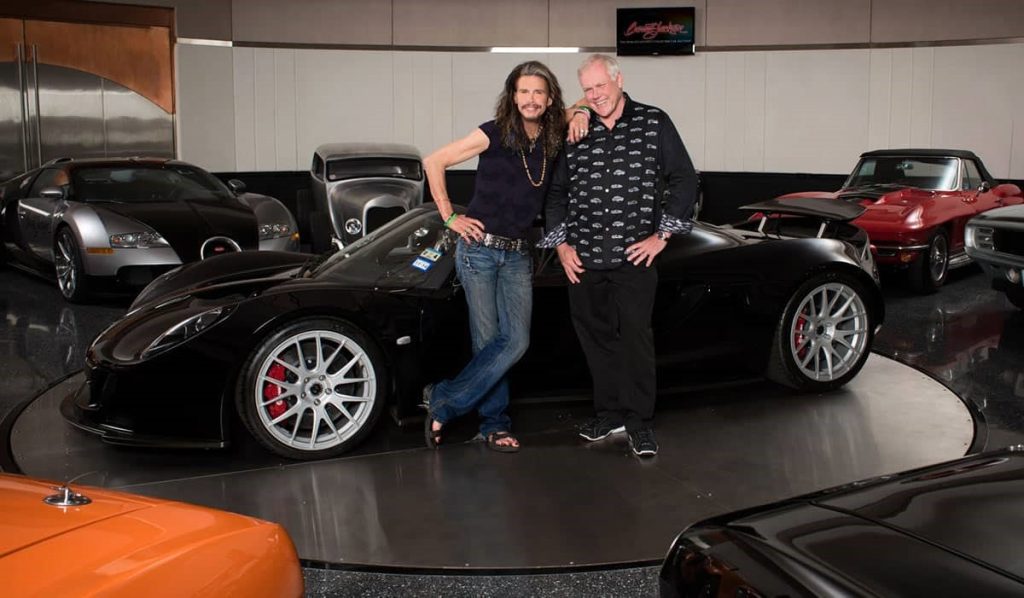 Steve Tyler owns a red Volkswagen Beetle, Porsche Turbo, a yellow Penoz IV Roadster, a Hennessy venom G.T. Spyder, a 1961 Lotus Super Seven, Custom Dirico, and a 1941 F1 Pickup. In addition to the supercars, Tyler also has a 1990 Harley-Davidson Fat Boy.
Paris Hilton
Beyond the beauty, style, and elegance of the blonde Paris Hilton, there lies a deep love for cars most folks only dream of. She has a weakness for Ferraris and Lamborghinis but considers the LFA managing a 0-60 speed of 3.5 seconds her personal favorite.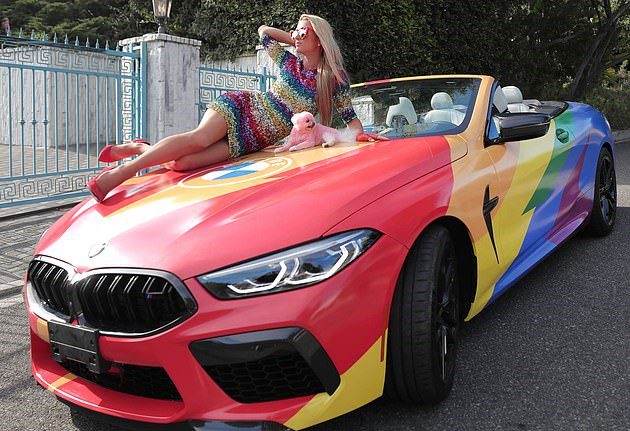 Other exclusive cars you might find in Paris Hilton's garage include a pink Bentley Continental G.T., GMC Yukon Hybrid, Range Rover HSE, Rolls-Royce Ghost, Ferrari California, and Bentley Continental G.T. Cabriolet, McLaren 650S, and McLaren MP4-12C Spider, to name a few.
Robert Downey Jr.
After fighting enemies of humanity alongside the Avengers, Robert Downey Jr. spends more time driving or collecting exotic cars. His impressive collection includes masterpieces from renowned car producers, with Audi and Ferrari accounting for the majority of his prized possessions.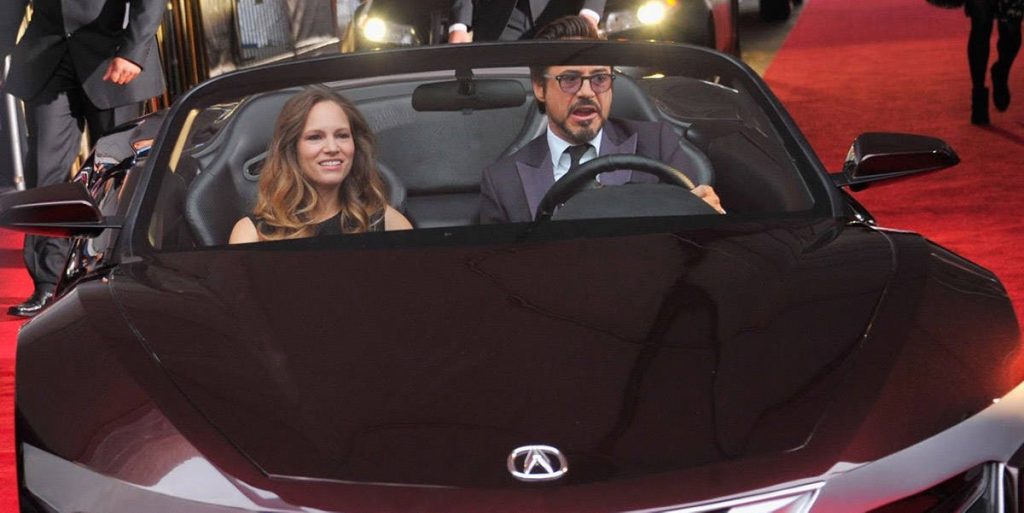 Robert Downey Jr. has collected cars like a 2009 Audi R8, Fisker Karma, Audi E Tron GT concept, 1965 Chevrolet Corvette, custom Camaro, and custom Boss 302 Mustang over the years. The Acura NSX concept for Iron Man 3 completes the multi-million-dollar collection.
Wiz Khalifa
While most celebrities hire vehicles for their music videos, Wiz Khalifa featured the iconic yellow Dodge Challenger in Black and Yellow. Wiz Khalifa's older rides include a 2005 GMC Envoy, a 1985 Chevrolet Monte Carlo SS, and a 1996 Chrysler Sebring Coupe.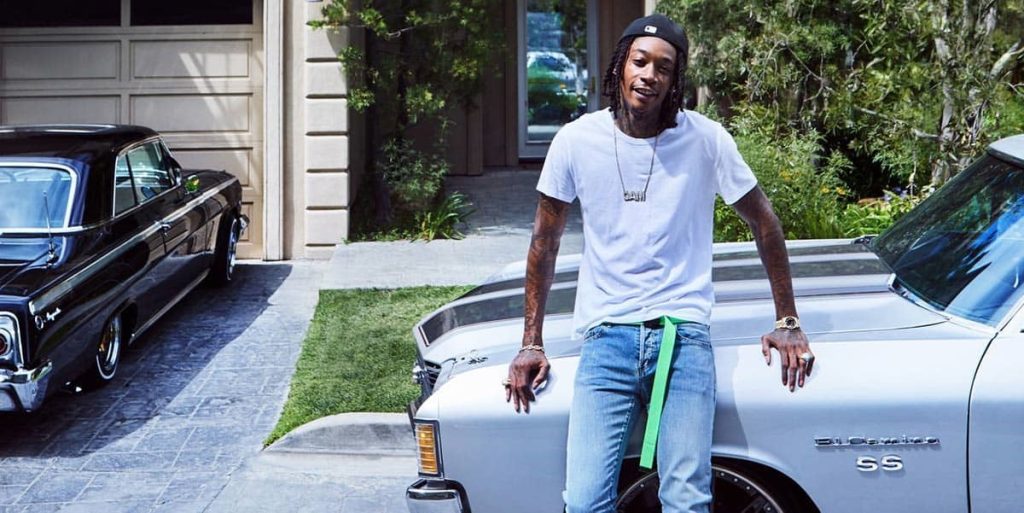 Wiz Khalifa's collection includes 2012 Dodge challenger SRT – 8 Black Dub Edition, Chevrolet El Camino SS, 1969 blue Chevelle, 1968 Chevelle convertible, Rolls-Royce Ghost, Porsche 991, 2015 Cadillac Escalade, Chevrolet Monte Carlo, GMC Envoy, Chevrolet Impala, and a Chrysler Sebring Coupe.
Lady Gaga
As her name suggests, Lady Gaga will sweep you off your feet with good music and a unique taste of cars. She also has a massive collection full of impressive cars that may seem too good for this controversial and equally talented musician.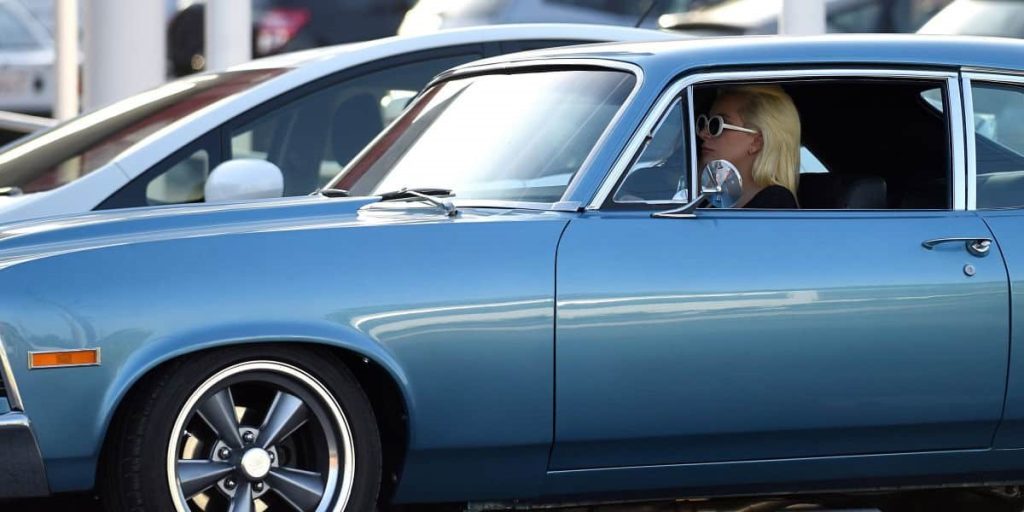 Lady Gaga's collection includes two pristine Rolls-Royce Phantom, Porsche Boxster, Lamborghini Huracan, a Mint Blue Chevy, and a Ford Bronco you may find her riding with the top down. She doesn't seem to shop exclusively for weird cars like some of her outfits, like the custom meat suits.
Justin Bieber
After failing a driver's license test, one would think that J.B. would refrain from cars. Years later, the superstar has amassed a wide collection of them. Thanks to a successful career marred with controversies, the Canadian star drives more than fifteen cars.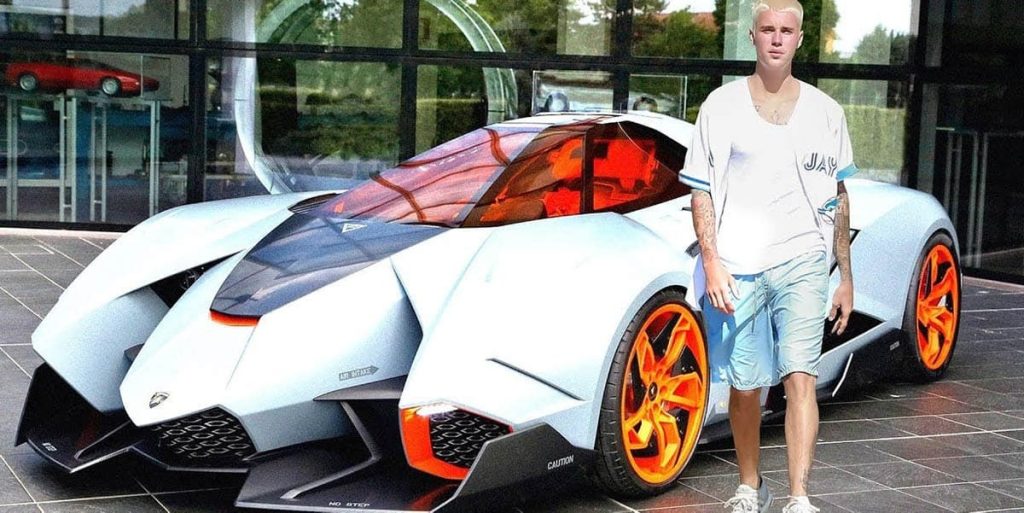 JB's sick collection comprises a Custom Cadillac CTS-V Coupe, a Custom Six-Wheeled Hummer H2, Mercedes-AMG SLS, Custom Audi R8, Lamborghini Aventador, Ferrari F-430, Ferrari 458, Bugatti Veyron Grand Sport, Lamborghini Egoísta, and Mercedes-Benz G65 AMG.
Tim Allen
After a memorable performance in the hit show Home Improvement, Tim the Tool Man Taylor graduated to a household name. Tim is crazy about cars and is always passionate about making the fleet bigger and better. His garage comprises majestic hot rods and muscle cars.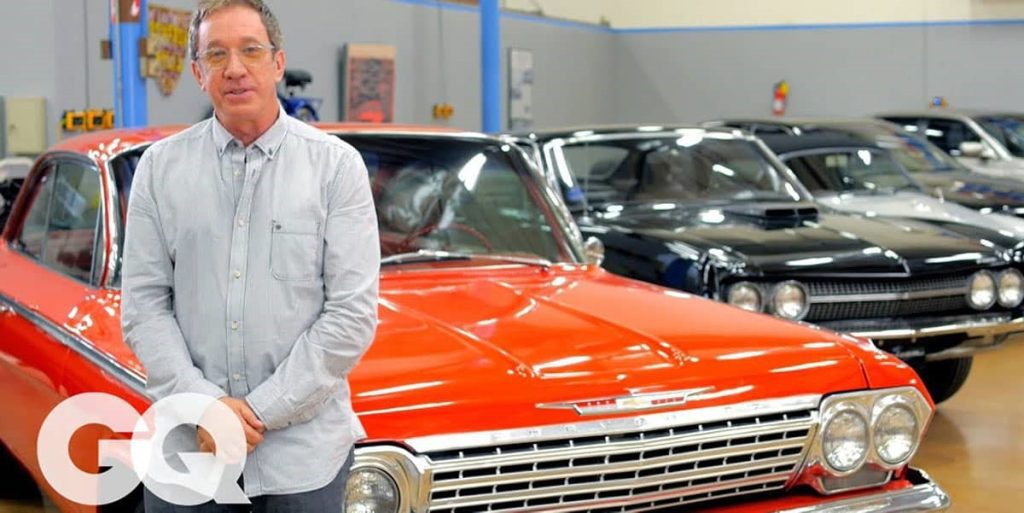 Tim Allen has managed to get a collection comprising the U.K. built RS 200 Rally Homologation Special, 1968 Chevrolet Camaro 427 COPO, and 1964 Chevelle SS. Allen sold lots of Binford tools to acquire the exquisite pieces befitting his unique taste.
Gabriel Iglesias
Gabriel Iglesias built a reputation entertaining masses talking about dancing around the Fluffy and tacos. The superstar owns a unique collection specifically tailored to his unique taste and love for Volkswagen, having spent over $3 million on wheels.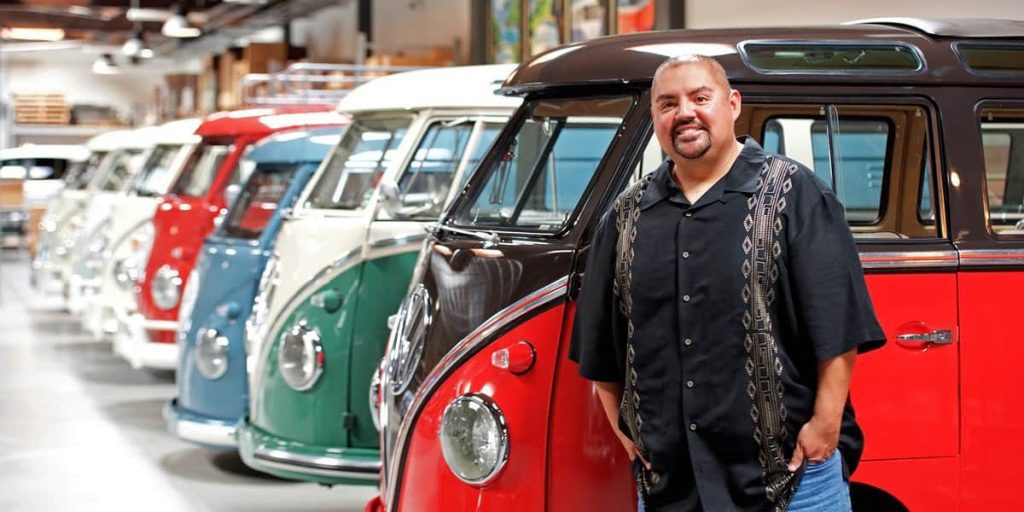 Gabriel Iglesias' vehicles are themed after his first car, the 1968 Volkswagen Transporter Bus, acquired at $700. The collection has dozens of the Volkswagen Transporter Buses and V.W. bugs accounting for the private 'Gabriel Iglesias Vito Bug Fluffy Museum.
Adam Carolla
Adam Carolla has made a fortune as a radio personality, actor, comedian, and host of the Adam Carolla Show, the most downloaded podcast. Carolla has a unique love for wheels showing his in-depth knowledge and love for the automotive and motorsport industry.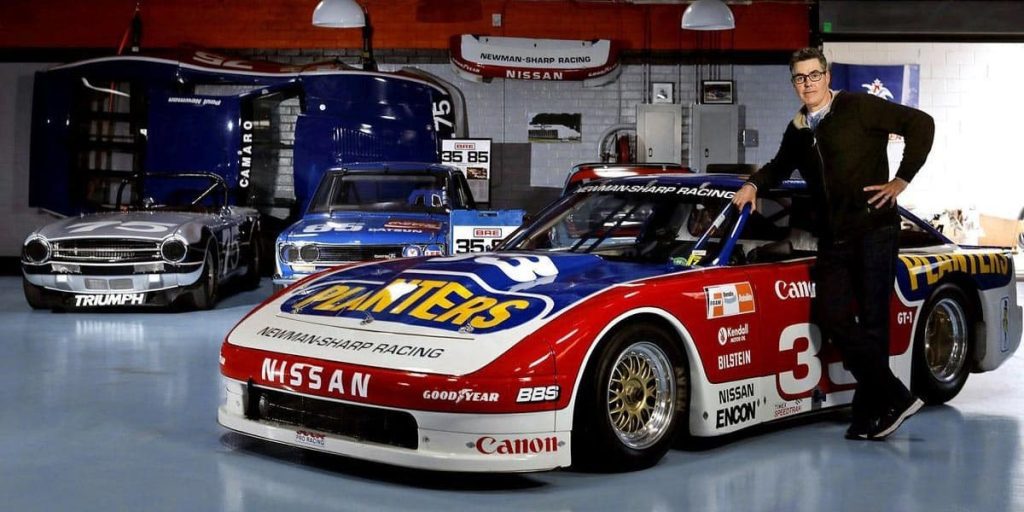 Adam Carolla is a proud owner of an exclusive BRE Dotson 510s. He also has a unique racer, the exotic Hawaiian Tropic Porsche 935, the ex-BRE Hino race truck, 44 race Triumph TR6 cars, Lamborghini Islero, Lamborghini Miura SV and Miura S, and 205 Aston Martin DB9.
Howard Donald
Howard Donald loves to make lowkey moves like the collection of exotic cars. His favorites are the Ferrari F 40 and Porsches like the 1965 Porsche 911. Howard spends most of his time behind wheels racing cars with an insatiable hunger for exotics.
Howard Gordon's love for cars goes way back, considering that his first car was an HDRC Austin 835, followed by a Porsche 356 and Porsche 911. Since then, Howard has collected a 1981 Talbot Sunbeam-Lotus, Mini 850, 1991 Ford Fiesta, and 1993 Mercedes-Benz 190, among others.
Wyclef Jean
After making a brand for himself and money from a successful career, Wyclef Jean probably improved the car game. The rapper has spent millions building an all-time classic collection that would fit fans of diverse tastes and preferences.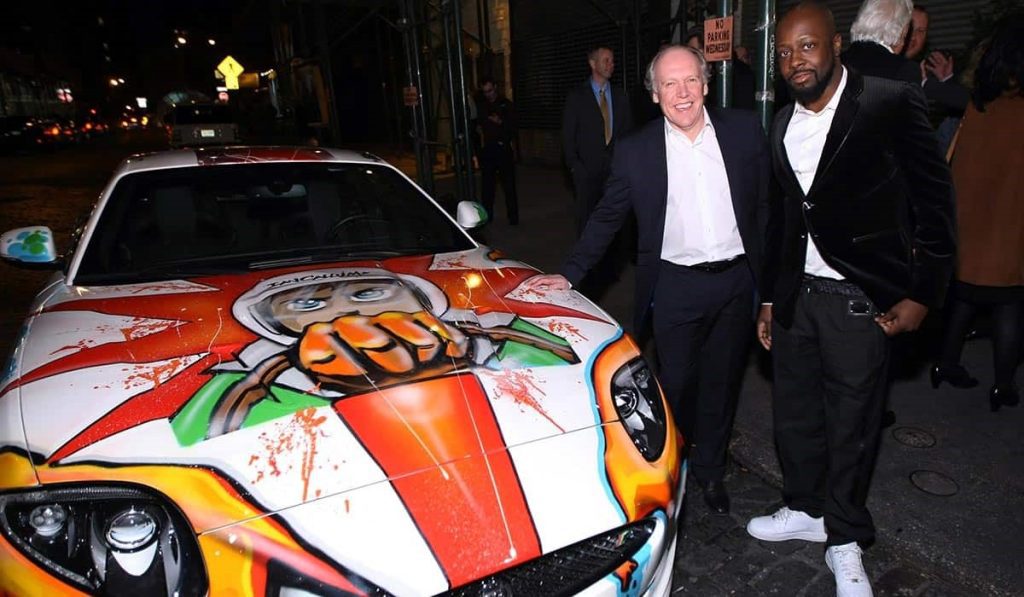 Wyclef Jean's list has Bentley Armage, McLaren F1, Hummer H2, Cadillac Eldorado, Pagani Zonda C12, and Rolls-Royce Phantom. The luxury collection includes 1958 Rolls-Royce Silver Cloud, Lamborghini Murcielago, 1954 Cadillac Eldorado Biarritz, and Ferrari 360 Spider.
Missy Elliot
Missy Elliot is a prolific female rapper with an exclusive taste that could make you love her more. At some point, the notorious collector had to respond to her mother's call to cease collecting before the addiction escalated.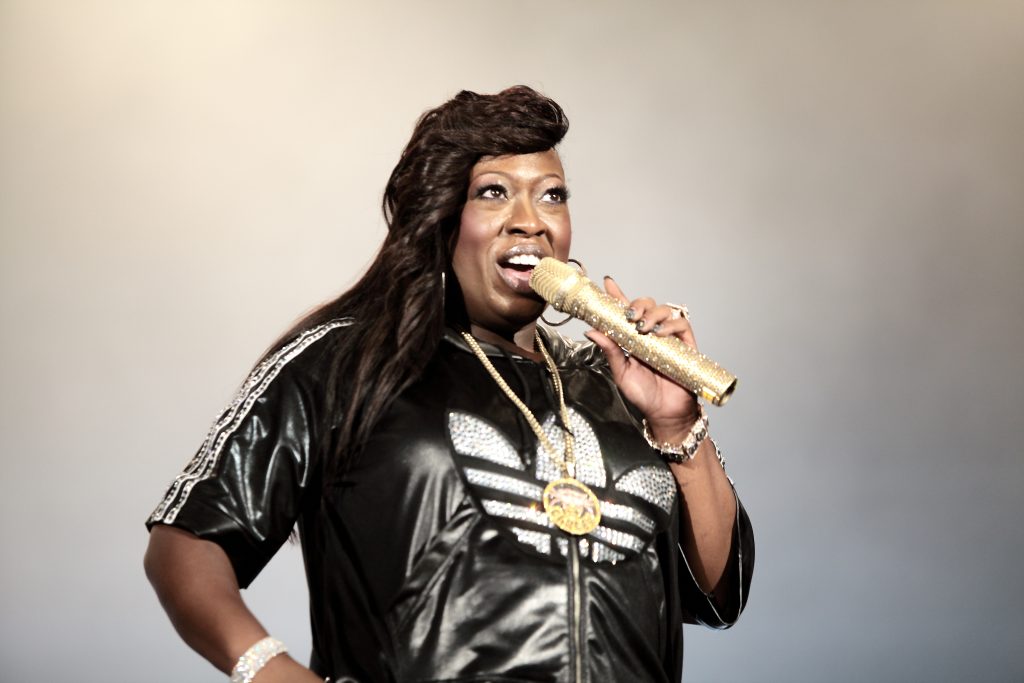 Missy Elliot's favorite wheels include a purple Lamborghini Diablo and red Ferrari 458 Italia. Other honorary mentions in her exclusive car collection include the Spyker C8 Spyder, Mercedes-Benz G-Class, Mercedes Benz AMG GT, Lexus LX 570, Lexus LFA, and Ferrari 458 Italia.
Gordon Ramsey
Gordon Ramsey is quite unpopular for cursing like a sailor. Ramsey has chosen a life different from a sailor's by spending more time on the road. His collection includes exclusive pieces cementing the billionaire's status and eccentric taste.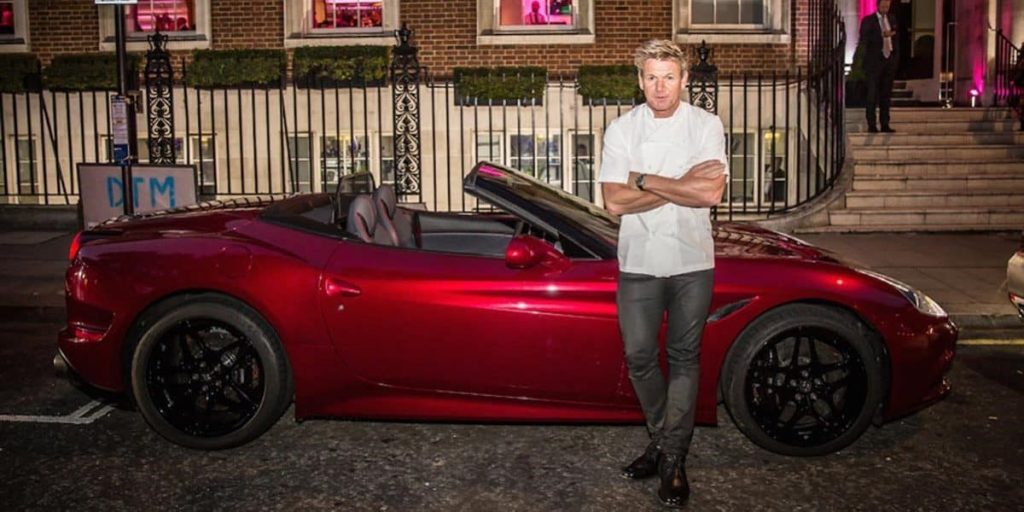 Gordon Ramsey's collection includes a chain of Ferraris like the Ferrari LaFerrari, 488GTB, F12 TDF, F12 Berlinetta. With over fifteen Ferraris, Ramsey proves his undoubted love for exotic brands other than sports cars.
James Hetfield
When out of duty as Metallica frontman, James Hetfield likes collecting cars. Hetfield's garage is more inclined towards classics and traditional hot rods. Hetfield is also an addict to renaming and nicknaming his exclusive engines.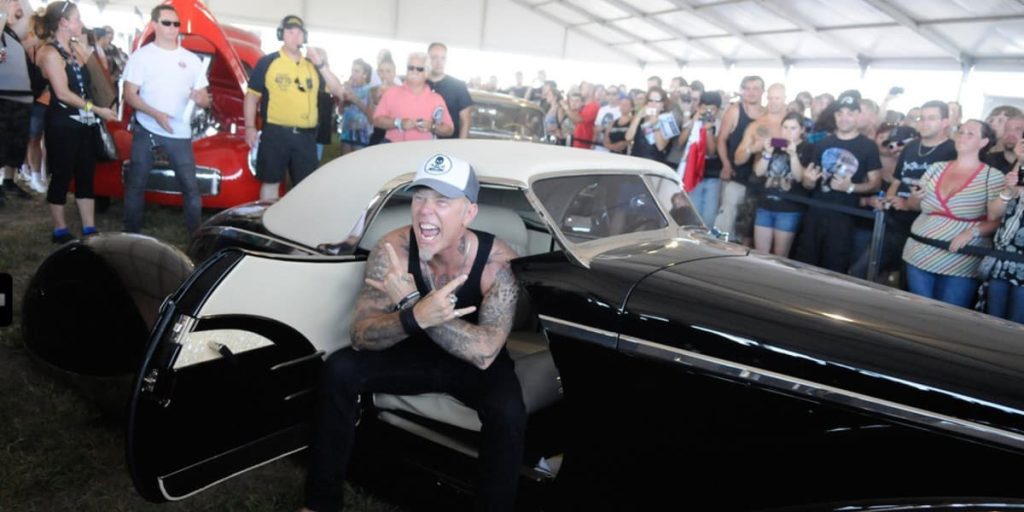 James Hetfield's collection includes a 1934 Packard aka Aquarius, a 1936 Auburn Roadster named Slow Burn, a 36 Coupe known as Iron Fist, the 37 Lincoln Zephyr named Voodoo Priest, and the 1948 Jaguar nicknamed the Black Pearl as an all-time fan favorite.
Eric Bana
Eric Bana is an underrated car lover with a refined taste for the best engines as a long-time fan of cars and racing. In exploring his love for cars, Eric Bana produced a documentary, Love the Beast featuring his 1973 Ford Falcon XP hardtop he owned since his teen years.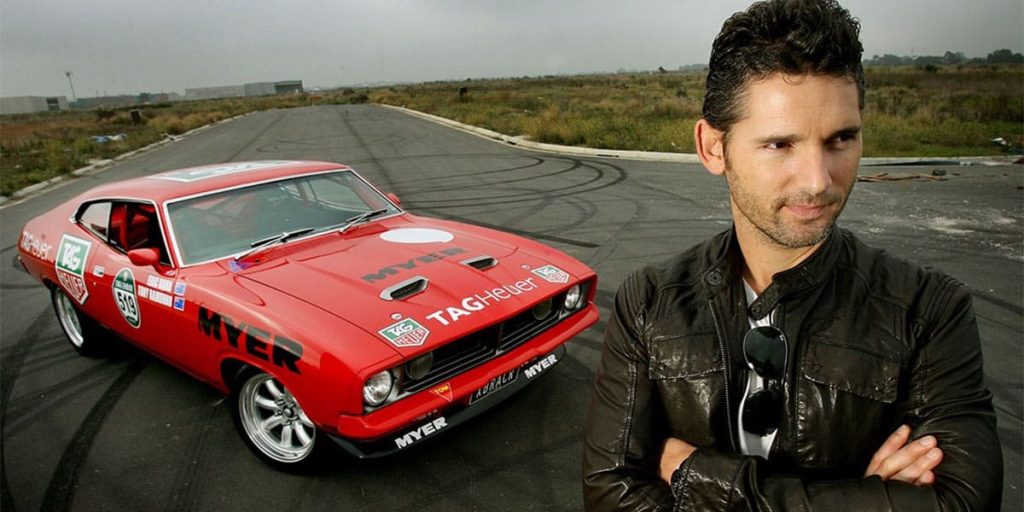 Over the years, Eric Bana has acquired impressive cars and motorcycles. He also takes part in the annual Motorcycle Riders Association Toy Run in Melbourne. Whereas he's unable to spend more time behind wheels of favorites like the Falcon, he takes pride in that he can ride anytime.
Eric Clapton
Hit songs like Tears in Heaven earned Eric Clapton a higher reputation among music lovers of all genres. Eric Clapton isn't afraid to profess a deeper affection for Ferrari and European sports cars due to an undying love for wheels.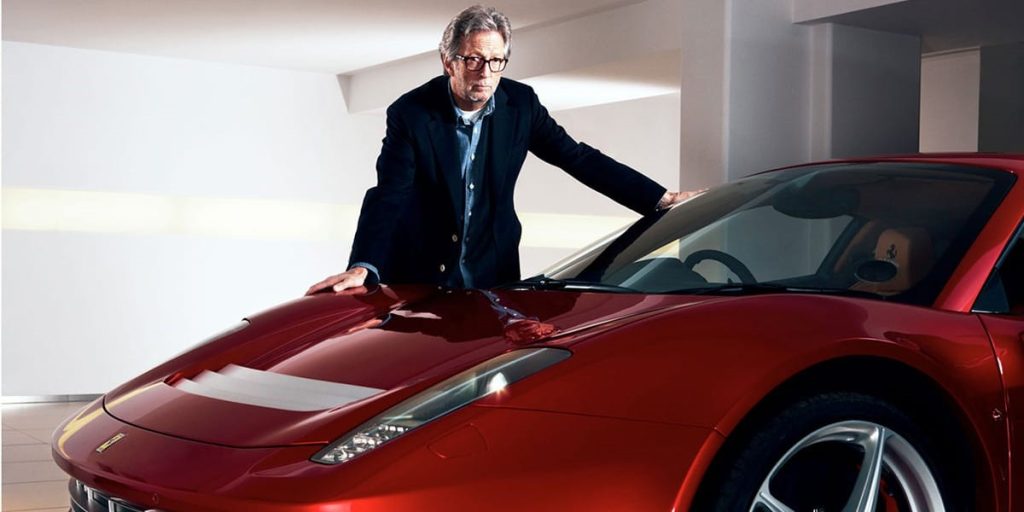 In addition to the fully custom-built Ferrari SPC-12 EC (Special Project Car Number 12- Eric Clapton, he has a Ferrari Enzo, 275 GTB, Dino, 350 Spyder, 575m Maranello, and the 1949 Ford Coupe. Old age can keep him away from enjoying the value of quality cars.