5 High-Protein Meals To Keep You Satiated For Longer Periods
By Anthony K February 7, 2023
---
Proteins in your diet are essential for the growth, maintenance, and repair of tissues, especially if you work out regularly. The proteins are also required for satiation and the synthesis of hormones, enzymes, and other chemicals.
However, you probably have noticed that you get hungry pretty often, even after eating your meals. If you haven't consulted a nutritionist yet, you should probably do it, and they'll tell you to eat protein-rich foods.
Below are five simple high-protein meals that can keep you satisfied for hours at home or the office.
Spicy Pork Chops with Pineapple
The sweetness of fresh pineapple rings grilled in pork juices improves the sweetness of your chipotle ancho, chili powder, and cayenne, combining into a heat firestorm.
A touch of sea salt and mint make it hearty and light but able to keep you full for hours.
Tuna Burgers
A tuna burger has it all except for beef, making it best for vegetarians and beef lovers.
You may get addicted to the firm-seared tuna, creamy and spicy mayo, and crispy snap peas combined to produce the perfect taste.
Jalapeno Popper Chicken
The Jalapeno popper chicken draws inspiration from your favorite tailgate food and has earned a reputation for tasting better than the normal chicken dinner.
The chicken breasts are filled with two different kinds of cheese and jalapeno to deliver an extra filling power to every bite.
Sweet Chili Salmon
A sweet chili salmon is crowned with sesame oil, chili sauce, and liquid aminos and strikes a unique balance between spicy and sweet.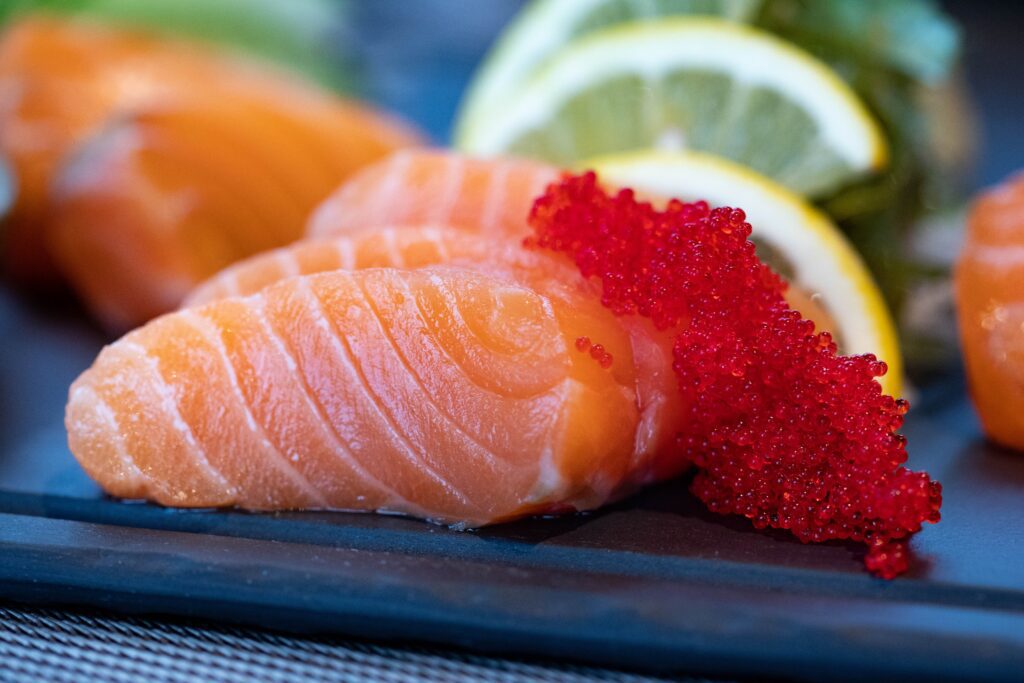 You can prepare the sweet chili salmon in about ten minutes, but you will stay full for much longer.
Garlic Shrimp with Quinoa
Garlic shrimp and quinoa is a flavorful dish with a single skillet reducing the need for a massive cleanup exercise.
The combination of shrimp and quinoa makes the meal a delicious, filling dinner that will keep you full for hours.