1 Hotel Brooklyn Bridge Stands As NYC's Most Wellness-Focused Retreat
By Stephen M July 26, 2022
---
A business or leisure trip to New York City definitely requires a comfortable hotel for better relaxation. Most people turn to search through Manhattan for such hotels to host them. However, for a hotel that has your health and wellness at heart, look no further than 1 Hotel Brooklyn Bridge.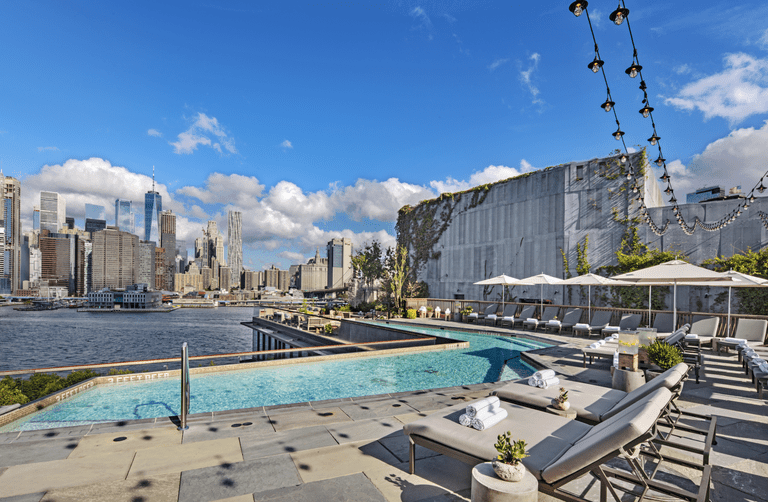 1 Hotel Brooklyn Bridge is not your usual hotel that offers accommodation and a few luxuries to host your stay. Booking a room, there is an excursion in the making. Aside from witnessing and enjoying the serenity of the natural environment, you are also spoiled with numerous amenities.
Designed by location artists, the 10-story waterfront five-star hotel was built with reclaimed materials. 1 Hotel Brooklyn Bridge provides you a serene gateway from city life despite its location. The greenery environment creates a natural scene you wouldn't want to miss for any other thing.
Combining luxury with rustic touches, rooms in the hotel are very welcoming and provide a home away from home experience. The rate per night depends on the type of room, time of booking, etc. But be ready to spend a few hundred dollars for a standard room.
A hotel with men's health at heart
A stay at 1 Hotel Brooklyn Bridge also gives you access to some spectacular wellness features. The Bamford Wellness Spa offers a heaven-on-earth feeling and a classic look for handmade items.
With the wide range of organic Bamford body skincare products, professionals at the spa give you the best treatment. Men who patronize the spa can receive specialized treatment of 50-minute recovery massage. You can also receive a 50-minute deep tissue massage and a 50-minute stress-relieving facial for body vitality restoration.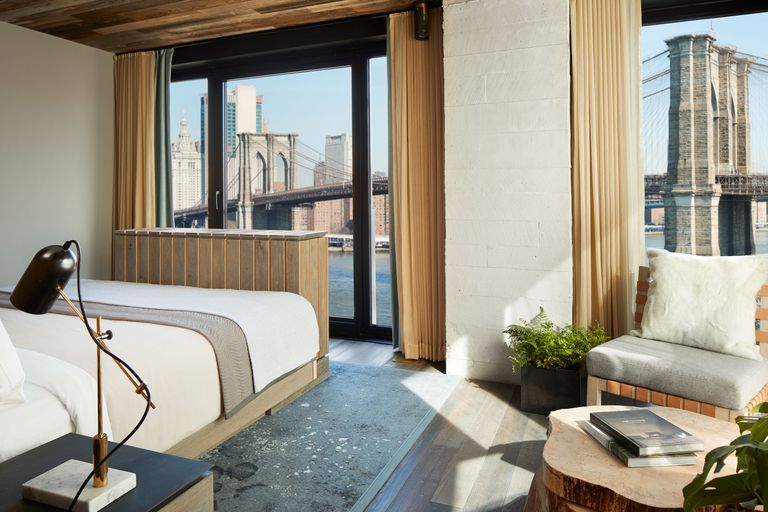 The Signature Treatment also offers men an 80-minute luxurious massage and facial combo for blood flow and stress reduction. Pamper the body with Swedish and Japanese massage and stone therapy, among other treatments.
Guests also have access to the hotel's gym, equipped with all necessary equipment for improved health and wellness.